How 6 Time Best Selling Author Derek Foster Retired at 34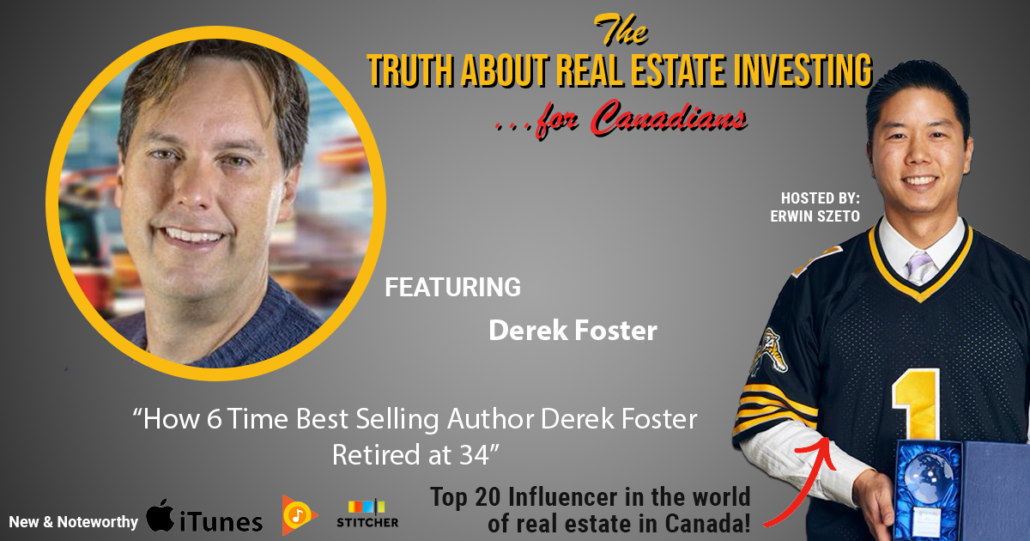 Hello Wealth Hackers!
Thank you all again for feedback and support of the Wealth Hacker Conference! I still haven't gotten back to all the overwhelmingly positive feedback, and also thank you for the constructive criticisms. Our objective from day 1 was to provide the attendees value, so expect the next conference to be even better. On a future episode I'll share some of the truths about conferences. It's not the prettiest story, but I'll save that story for another time.
Welcome to all the new listeners! We are currently experiencing a new level of downloads, about 50% above our previous monthly average in 2019. If you are new to this podcast and are enjoying it, you can sign up for our email newsletter with my show write ups, show notes, and new episodes right in your inbox so you never have to miss an update or great guest. We have another great one today with a six time best selling author, but we'll get to Derek shortly.
If you'd like to help shape the Wealth Hacker Conference 2020, let me know who you'd like to see as our keynote speaker next year.  Tag me @erwinszeto on Instagram or facebook so I see your feedback. Remember, this conference is for the people and we will reach out to speakers based on who the people want. We've already started reaching out to major influencers in business and investing.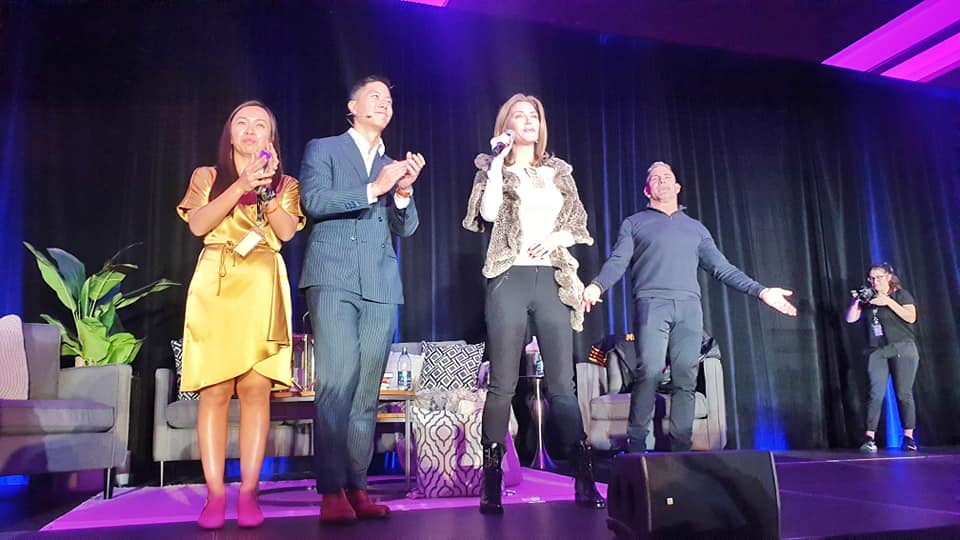 Speaking of keynote speakers, Grant Cardone was our keynote for the Wealth Hacker Conference that just passed. Grant was great to work with and well liked by his team and community, hence I made note of how he interacts with people. Grant says people don't actually like him, they like how he makes them money. For those who enjoy money and the options money provides, you can understand what he means.  When I give money to charities, they are always most appreciative. They don't like me per se, they don't know me, but they like what I do for them.
Back to Grant, as big and as successful as Grant is, he doesn't act like it. On our scheduled phone calls, Grant would still ask me if I had a couple minutes for him. On Nov 9th at the Wealth Hacker Conference, Grant and family took their private Gulf Stream jet (I hear they're $60 million to buy, plus pilot, plus fuel, plus jet parking) to Toronto. We sent them a limo to pick them up from the airport, and when Grant walked in to the Toronto Congress Centre with his beautiful wife he greeted me like an old friend and asked if I had a couple minutes to discuss his thoughts about his coming keynote talk.
My response was of course, "Yes Grant, I have more than a couple of minutes for you 😊"
Contrast that to the cold calls, emails, and messages from random strangers selling me themselves as speakers, or negotiating ticket prices. I felt like sending them each a link to How to Win Friends and Influence People by Dale Carnegie, as basic manners seem lost on many.
One of the rules of the Wealth Hacker journey to success is inch by inch, not mile by mile.  If a star like Grant can talk to anyone like a guest in their home, then I'm going to as well.  
How 6 Time Best Selling Author Derek Foster Retired at 34
On to this week's show!
We have a very special guest in Derek Foster of Ottawa, Ontario.  He's happily married with eight kids. Derek jokes it's because Derek doesn't have a regular job and neither does his wife, so they're home a lot, hence the eight kids. Derek is a six time best selling author, and my favourite book of his is Money For Nothing And Your Stocks For Free because he introduces his strategy for option selling.
If you're new to investing in the stock market, I recommend you read Derek's books as they are written at an introductory level for a grade schooler. I wish I'd read these books when I was younger, as I'd be further ahead.
Anyways, I'm a big fan of Derek and it's not easy to get him as a guest, so I bought of bunch of his books to get his attention, and I'll be giving away to iWIN members.  Derek explains on this show how his strategy worked, the mistakes he made, and his biggest wins. How he lost 75% of his savings before finally getting himself properly educated.  
For anyone who thinks stock options is risky, Derek shares his own experience, strategy and stocks he's trading. 
Disclaimer time!
This service is provided to you for informational purposes only and is not investment advice to you or any other person. We are describing the investments we have made for ourselves and is reflective of our own circumstances. Your circumstances are different and any discussion here is not intended to be and must not be considered to be a recommendation for you to make the same investment(s).  Consult an adviser or dealer licensed in your jurisdiction before making any investment decision.
Derek is a nice guy and so am I, I hope. FYI, Cherry and I made a $10,000 donation on behalf of the Wealth Hacker Conference to clothe, feed and provide presents to Hamilton's most impoverished families. We're still processing payments from the event and will make a second $10,000 donation for a total of $20,000. That's enough to fund an entire holiday budget for us to support 40 families or, our preferred metric at the Hamilton Basket Brigade, Best Christmases Ever.  I'm not bragging, however I do believe actions speak louder than words and we Wealth Hackers, we will be the change we want to see in the world.
It is my honour to present to you Derek Foster:
To Listen:

Show Notes:
To purchase Derek's books, go here: https://stopworking.ca/order/
Derek on the Strombo show: https://www.youtube.com/watch?v=mq1mkP7tLqY
Are you newer to real estate investing or unsure of what to invest in next?
Would you like to know where the best areas to invest are near the GTA for the best return on investment?
Then you've found the right place as we're here to help everyone from new investors to seasoned professionals. We have helped 100's of everyday men and women buy their first investment property to their tenth property. It's easier than you think.
My name is Erwin and you may know me as the host of this podcast and I'm also the owner of the iWIN Real Estate Team, the four time Realtor of the Year to Investors per the Real Estate Investment Network, and Canadian Real Estate Wealth Magazine.
My team of investor coaches are licensed real estate professionals who help everyday, hardworking men and women from the GTA grow their real estate portfolio in the most efficient way possible.  You are welcome to use any professionals and contractors you want but you're welcome to our personal rolodex of professionals, the same people I use to become a successful real estate investor.
If you're too busy, we understand. You have better things to do, have dinner with the family, watch the kids play sports. What we do differently is we will preview properties on your behalf to pre-screen only the ones that are ideal investment properties. Many of our clients features on this podcast will even make an offer conditional on a home inspection so they can both beat the competition and have a chance to view the property before making a final decision during a professional home inspection.
After the purchase, we can refer you to our favourite property manager who is a former police officer with 20 year experience with the local police department. He also happens to be well over six feet tall and 220 pounds with a keen eye for finding you great, worry free tenants so tenants never call you and you can go on enjoying life knowing your investment is taken care of.  As an added bonus of being our client, he only takes referrals from our team. This property manager is the most well reviewed property manager I've ever seen in my city.
You can't get financing? You're in luck.  My personal mortgage broker is the best I've ever seen in my investing career. You may just be talking to the wrong people about a mortgage whereas my guy has more relationships with various banks and lenders others just don't and often they're less expensive.
For any of the above, go to www.truthaboutrealestateinvesting.ca/contact, fill out the form and one of the coaches I've personally trained will get back to you.
You don't have enough down payment or earn enough income? On my first properties I partnered with my ex in-laws.  If you don't have family to partner with, then I would suggest you learn how to hack stocks like my past podcast guests Omar Khan and Matthew Todman.  They both earn a mid-six figure income in only 30 minutes a day by getting paid to own blue chip stocks at prices they want anyways. It's almost money for nothing and as Robert Kiyosaki says, a must for the professional investor.
If this interests you, go to www.wealthhacker.ca/stock
Sponsored by:
TitanInvestmentRealEstate.com – would you like to know how our investors returned 341.8% on positive cash flowing real estate over the last five years? On average, that was 68.4% per year, just imagine what winning in real estate could do for you. If you would like to know how we did it, ask us how by calling 289-288-5019 or email us at admin@mrhamilton.ca. Don't delay, the top markets we focus in are trending upward in price, so you can pay today's price or tomorrow's price.
Till next time, just do it because I believe in you.
Erwin
Hamilton, St. Catharines, Toronto, Land Development, soon to be builder and Real Estate Investor
W: erwinzeto.com
FB: https://www.facebook.com/erwin.szeto
IG: https://www.instagram.com/erwinszeto/

https://www.truthaboutrealestateinvesting.ca/wp-content/uploads/2019/11/Derek-Foster.png
630
1200
Erwin Szeto
https://www.truthaboutrealestateinvesting.ca/wp-content/uploads/2017/06/TruthRectangleLogo.png
Erwin Szeto
2019-11-25 17:00:19
2019-11-25 17:00:22
How 6 Time Best Selling Author Derek Foster Retired at 34