Financial Peace with Rav Toor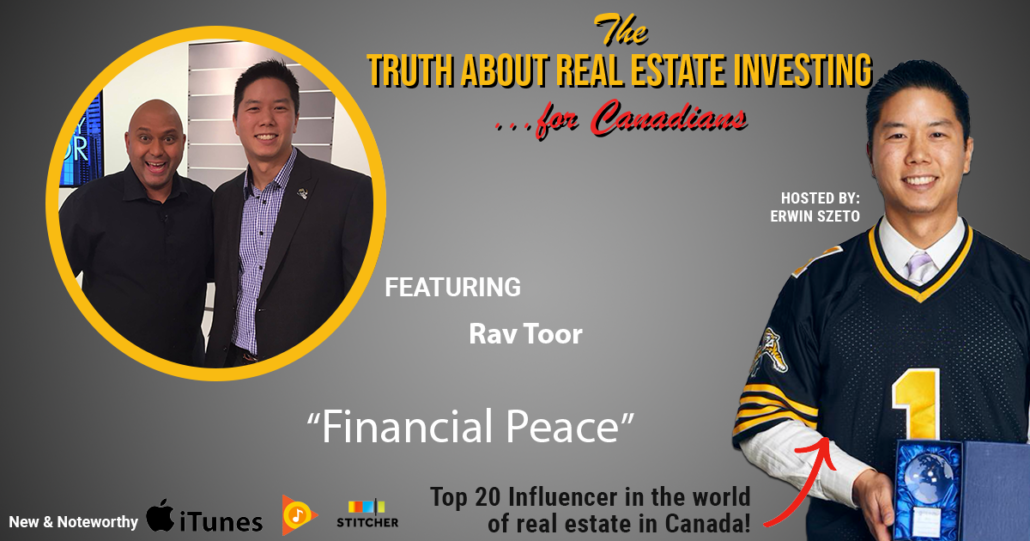 Are you ever really sure you know what you're doing?
I regularly check in with our investment decisions and, more importantly, what my wife and I are doing as parents. No different than investing, a custom approach is best and kids with their personalities are no different.
Admittedly, I've taught my kids some controversial things. Today is international bully awareness day, so I thought I would share. My son enjoys hitting and wrestling, my older daughter not so much. So, I've told her to tell him to stop and, if he doesn't, walk away. If he keeps pestering you, then hit him back, just not in the face.
I know many don't believe in violence, but from everything I've read on bullying and from my experience, there are people out there who don't understand words. So I view this as a learning experience under the safety of our home. My daughter learns to stand up to bullies and my son learns that unacceptable behaviour will result in being hit by the victim.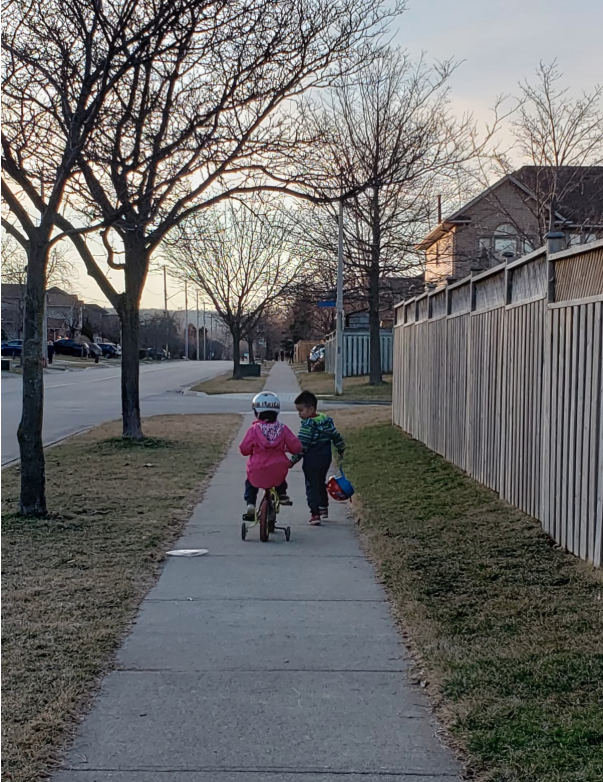 Even though their fighting drives me bonkers, to see how they are best friends makes it all worth it. Here they are, my daughter riding my son's bike, because she got tired of riding her scooter. My son is copying me, how I was pushing my daughter when teaching her to ride without training wheels.
My family is my motivation to work hard to afford more financial freedom and financial peace. Financial peace is a term I first heard from this week's guest, who is mega successful thanks to his TV show, The Everyday Investor. He has peace, as he does very little other work, other than starting his own church. He has peace, as he called his phone company to remove the texting function from his phone and he deleted all of his social media.
Financial Peace with Rav Toor
Rav was a Realtor and owned his own brokerage, plus several investment properties, but the lifestyle of hustle and the demanding schedule did not suit him. So he stopped being a broker and sold all his investment properties. Instead, Rav focuses on producing his show and teaching others how to invest passively in land developments. However, by far the majority of his time is spent with his wife and two teenagers. Financial Peace indeed, as Rav is rich, yet his favourite store is Old Navy and the only car they own is not fancy and over ten years old.
Here I am as a guest on Rav's Show: https://www.youtube.com/watch?v=IzRuyalspiY
If you're interested in learning more about investing in real estate, we have upcoming Street Smart tours of two of the elite 8 towns: Brantford and Barrie.
Saturday morning of April 27th, we have the former Economic Development Officer of Brantford leading our tour of potential investment properties. One property will be ideal for the recreational investor and another for more intermediate to advanced. The tour will be followed by a mastermind lunch with fellow local investors, including experts from the iWIN community.
To get your tickets: https://www.eventbrite.ca/e/iwin-april-27-brantford-street-smart-tour-tickets-59267081436
Save the date: Saturday morning of May 18th, same idea for Barrie: a street smart tour led by award winning Realtor and investor of 10+ properties, John Beddome. He was a guest on this podcast just two weeks ago, and has been investing in Barrie since 2007.  John will be hosting a tour of properties, followed by a mastermind lunch with fellow local investors, including experts from the iWIN community.
Save the date for now and stay tuned for how to buy tickets which will be in the show notes at the https://www.truthaboutrealestateinvesting.ca, or get on the email list so you are emailed when new episodes are released and informed when we host events.

To follow Rav, again he doesn't have social media:
Everyday Investor with Rav Toor: https://everydayinvestor.com/
Simple Church: https://simplechurch.ca/
If you enjoyed the show and would like to learn more about investing in real estate then you do not want to miss my Top 10 Tips On Real Estate. It's FREE to Download!!
I've interviewed many of the leading authorities in real estate, including Best Selling Authors like Julie Broad, Don R Campbell, Russell Westcott, and Tom Karadza. My super star investors include folks who acquire two properties per month or have transacted on over 100 properties. I have learned a thing or two in my own investing and distilled it down to 10, you-can-not-ignore, tips if you want to be a successful investor.
To download the report go to www.truthaboutrealestateinvesting.ca/book
Sponsored by:

TitanInvestmentRealEstate.com – would you like to know how our investors returned 341.8% on positive cash flowing real estate over the last five years? On average, that was 68.4% per year, just imagine what winning in real estate could do for you. If you would like to know how we did it, ask us how by calling 289-288-5019 or email us at admin@mrhamilton.ca. Don't delay, the top markets we focus in are trending upward in price, so you can pay today's price or tomorrow's price.
Till next time, just do it because I believe in you.
Erwin
Hamilton, St. Catharines, Toronto, Land Development, soon to be builder and Real Estate Investor
W: erwinzeto.com
FB: https://www.facebook.com/erwin.szeto
IG: https://www.instagram.com/erwinszeto/
[/av_textblock]

https://www.truthaboutrealestateinvesting.ca/wp-content/uploads/2019/04/Rav-Toor.png
630
1200
Erwin Szeto
https://www.truthaboutrealestateinvesting.ca/wp-content/uploads/2017/06/TruthRectangleLogo.png
Erwin Szeto
2019-04-15 19:42:22
2019-04-15 19:42:24
Financial Peace with Rav Toor