Creating a Pension in 4 Years vs 40 Years
Hello Investors!!
While behind the scenes, we had some bumps along the way but we couldn't be happier with the result of the inaugural Halton Real Estate Investors Group meeting this past Saturday. Even the weather wanted to compete with us for attendees with the sunny skies and 30+ degree weather yet almost 80, fully caffeinated, keen and alert real estate investors packed our room at Sheridan College and I couldn't be more grateful for your support.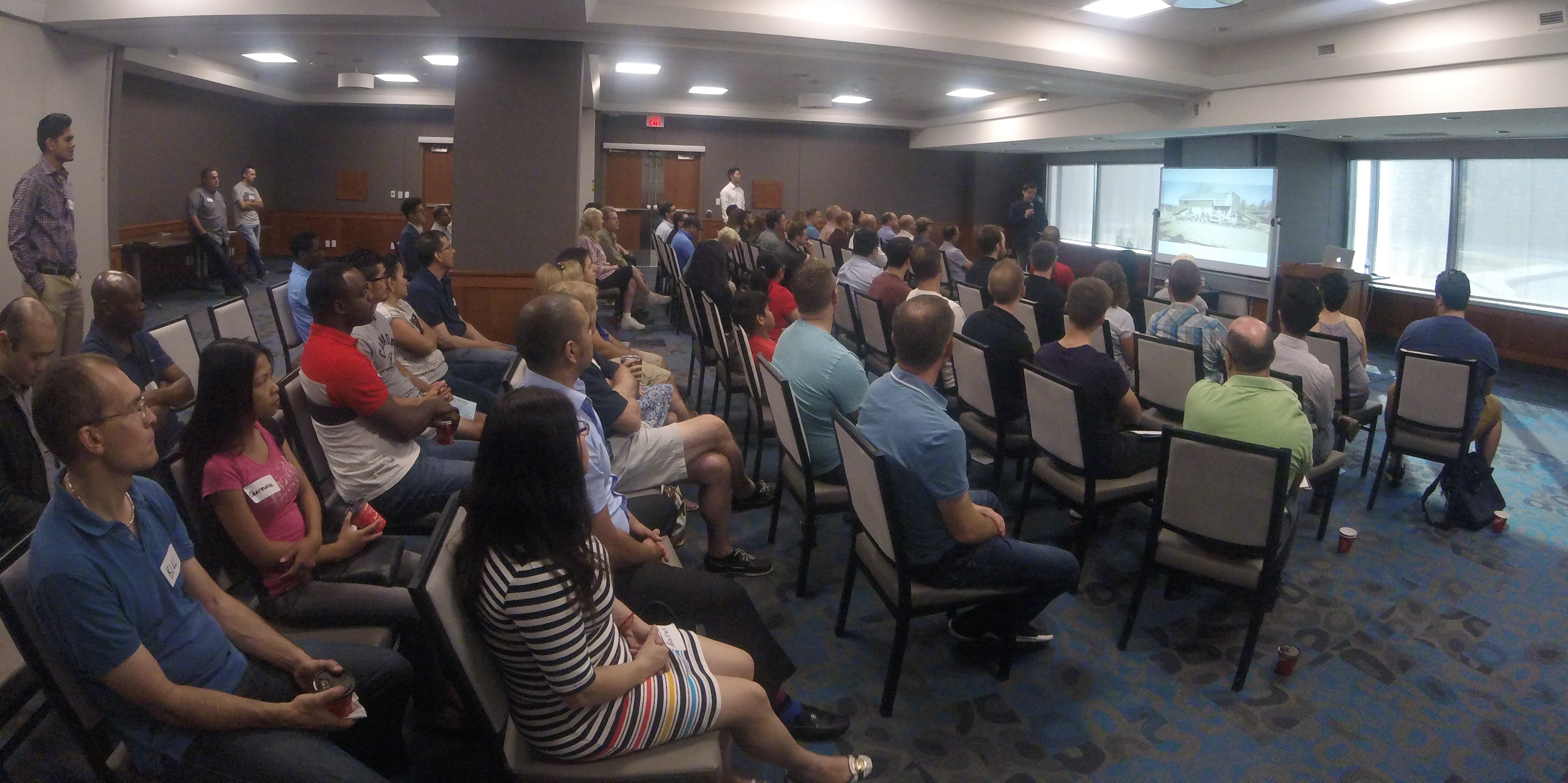 Keynote speaker Donato Cascioli shared some very personal stories on how he overcame adversity as a poor student and college drop out to become the highly successful land developer that he is today. For the last three weeks, I've been updating my vision board. I'm collecting images of stuffs using the Google, using a collage app on my mac called CollageIt 3, then I'll put it on USB to print at Staples and laminate to put on my wall near my bed so I see it before bed and when I wake. This was a tip I picked up from Daymond John of Shark Tank. If you heard how powerful goal setting was for Donato than I'm sure you're doing the same.
Thank you everyone for the feedback, I read it all and am grateful to for the friends and team members who presented on Saturday. One attendee emailed me this morning, "I really enjoyed the Halton REI club meeting this weekend. So much amazing info. I'm also an avid listener and fan of the podcast. Great job! I love your market and economics based approach."
Thank to Coaches Tim and Erika for sharing whats happening in target investment markets from Mississauga to Niagara. Thank you to our sponsors Auger Properties and Alan Lo of Pinnacle Wealth Brokers.
---
Creating a Pension in 4 Years vs 40 Years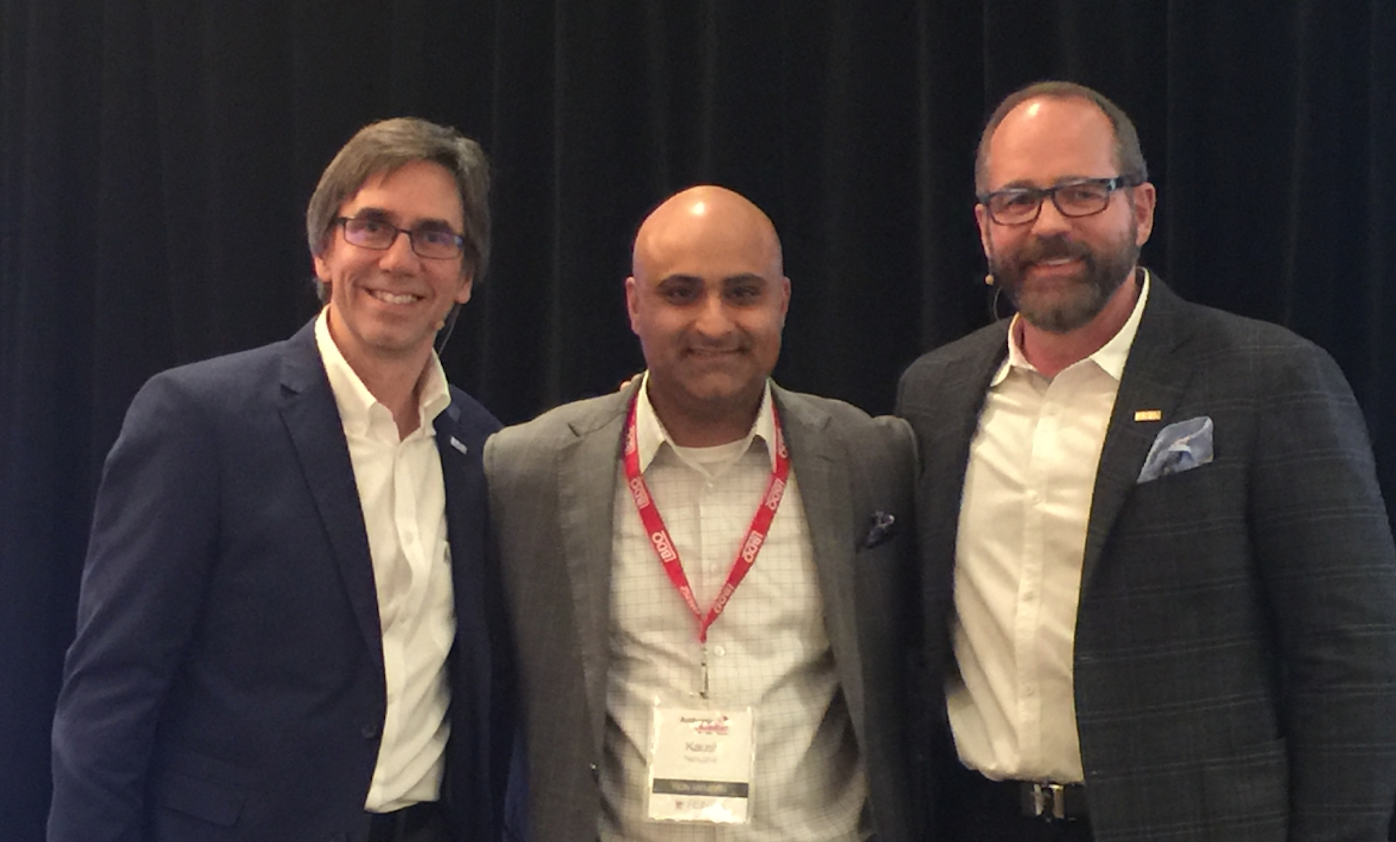 This week I'm excited to bring to you my friend and client Kaush Nanubhai (pronounced Koh-shh Na-new-bye) who started off buying condos in downtown Toronto as a young professional Accountant as he described buying a condo better use of his disposable income than drinking and partying.  Many years later and having bigger goals in mind including more income and improved lifestyle, he's now built himself a sizeable portfolio now at 11 investment properties, acquiring eight of them in the last four years with plans and joint venture partners for many more.  Learn about what Kaush wishes he could go back and do over, what drives an already successful professional like Kaush to do even more, how he's created more time for what's important, time with family and taking care of his health.  Kaush invests in student rentals and legal basement suites in Hamilton, St Catharines, Welland, and Niagara On the Lake.
Links to stuffs mentioned
To get in touch with Kaush, email is best: knanubhai@gmail.com
I'd like to say thanks again to Kaush for taking time out of his busy schedule to hang out and talk to us, and to welcome you all back from the summer (the season, not the weather).  If you enjoyed the show, please let me know and I really appreciate 5 star reviews on iTunes or Google Play or Stitcher.  I read every comment and and grateful for all the fans of the show, thank you for the kind words who have already posted. If you'd like to be notified of new episodes in your email, simply go to https://www.truthaboutrealestateinvesting.ca/ and type in your email address.
Till next time. Just do it! And I believe in you.
~Erwin Szeto
https://www.truthaboutrealestateinvesting.ca/wp-content/uploads/2017/09/Screen-Shot-2017-09-28-at-12.13.06-PM-2.png
483
800
truthaboutrealestateinvesting_urdkth
https://www.truthaboutrealestateinvesting.ca/wp-content/uploads/2017/06/TruthRectangleLogo.png
truthaboutrealestateinvesting_urdkth
2017-09-28 16:21:48
2017-09-29 20:47:36
Creating a Pension in 4 Years vs 40 Years