From Rehab to a $800,000 Commission Realtor with Ben Oosterveld Part 2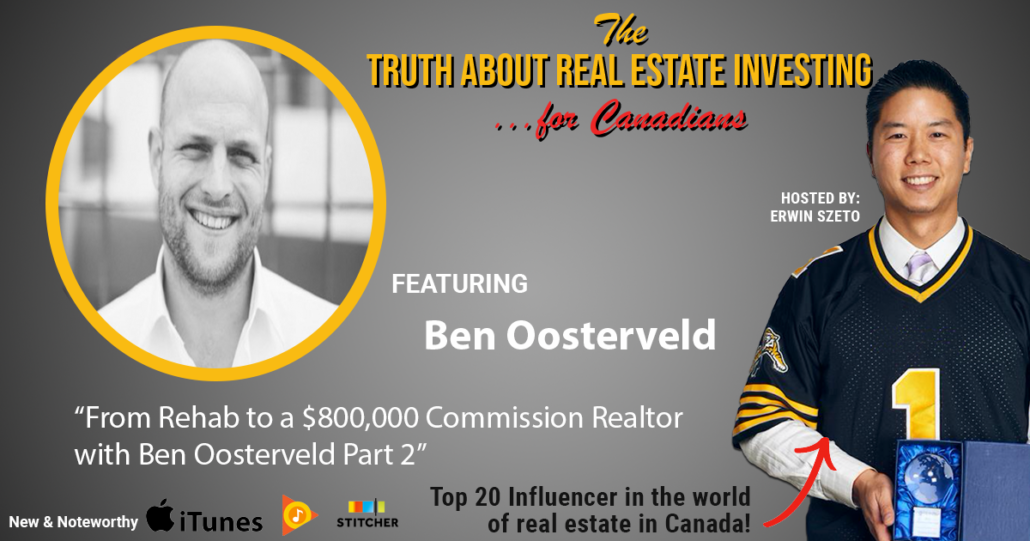 Boo, summer is over. It's already toque weather in my opinion. 😛 It's also fall harvest at our house as we dug up the rest of our potatoes. I shredded them into pancakes for dinner. Super easy and delicious. My whole family loves the crispy texture from pan frying in my cast iron pan in avocado oil and butter 🙂 #backyardtotable
I got the idea over three years ago to start a garden from a viral post on Facebook to "like" if growing food should be taught in school. Yes, it should, but I'm not going to wait around for that to happen. I don't wait around, I prefer action to ensure my kids get the education they need. They won't learn Marketing in school either. They should, but again, I'll teach them myself. I don't blame schools or teachers, they do plenty already.
My daughter said it was a lot of work to get the potatoes to which I replied, yes it is, that's why we have to respect our food.
View this post on Instagram
Investing and getting rich for an early retirement to spend more time with family is no different.  No one will work as hard as you do to make it happen. If you want it, go get it. No one gets to FREEDOM 45 having someone invest for you.
From Rehab to a $800,000 Commission Realtor with Ben Oosterveld, Part 2
Ben is among the best natural sales people I've met. Sales may sound like a yucky skill or profession, but to steal a joke from the legend Brian Tracy, the oldest profession is not what you think it is, but rather it is a form of Sales. 🙂
Ben will share his lessons from starting out to where he is today. Ben started out as a new agent like anyone else, but he earned $400,000 in commissions in his first year and not long after that, $800,000.
Ben shares how he started off working for free to build a name for himself, and how he today is always looking to blow people's' minds so they send him referral business. Plus his lessons on mindset for his team for them to break through their own perceived barriers.
I even took some of Ben's advice, and the next day we were able to help out a friend in serious need due to a nasty divorce. That's actually a good lesson – if you want to be a good mentee, let the mentor know, which I did, and it made Ben's day. The mentor will then know you take action and continue to mentor.
Ben has an event coming up for Realtors in Edmonton and in Toronto. I'll be attending the Toronto event with my team and I hope to see you there: the url is  https://agentfromwithin.com/
To Reach Out to Ben:
Sponsored by:

TitanInvestmentRealEstate.com – would you like to know how our investors returned 341.8% on positive cash flowing real estate over the last five years? On average, that was 68.4% per year, just imagine what winning in real estate could do for you. If you would like to know how we did it, ask us how by calling 289-288-5019 or email us at admin@mrhamilton.ca. Don't delay, the top markets we focus in are trending upward in price, so you can pay today's price or tomorrow's price.

HaltonREI.ca – This episode is brought to you by my networking group, the Halton REI. We meet in Oakville (part of the Halton Region), but mainly invest in the top investment towns west of Halton: Brantford, Hamilton, Niagara Region, Kitchener-Waterloo-Cambridge.

We regularly feature the top speakers from our industry. The vast majority of our attendees are seasoned investors, so you will want to spend more time around these folks, as you are the average of the five people you spend the most time with. Your net worth is your network, so choose how you spend your time wisely.

Knowledge is power. Every meeting we share the latest in market rents, prices in the top neighbourhoods, and strategies for investment. We share the best property available as our Best Buy Property of the Month. We share the best tips and tricks for you to implement immediately to your investment businesses to fast track YOU on your journey to financial freedom. It's up to you if you'd like to be on said journey.

To get on the invite list please register at https://www.truthaboutrealestateinvesting.ca/meeting/ and you will receive an invite to the next Halton REI meeting once announced.

But don't listen to me, here's what members of our community are saying about the Halton REI!!

Till next time, Just do it because I believe in you.
Erwin
Hamilton, St. Catharines, Toronto, Land Development, soon to be builder and Real Estate Investor
FB: https://www.facebook.com/erwin.szeto
IG: https://www.instagram.com/erwinszeto/
https://www.truthaboutrealestateinvesting.ca/wp-content/uploads/2018/10/Ben-Oosterveld-1.png
630
1200
Erwin Szeto
https://www.truthaboutrealestateinvesting.ca/wp-content/uploads/2017/06/TruthRectangleLogo.png
Erwin Szeto
2018-10-22 14:09:18
2018-12-05 09:53:51
From Rehab to a $800,000 Commission Realtor with Ben Oosterveld Part 2