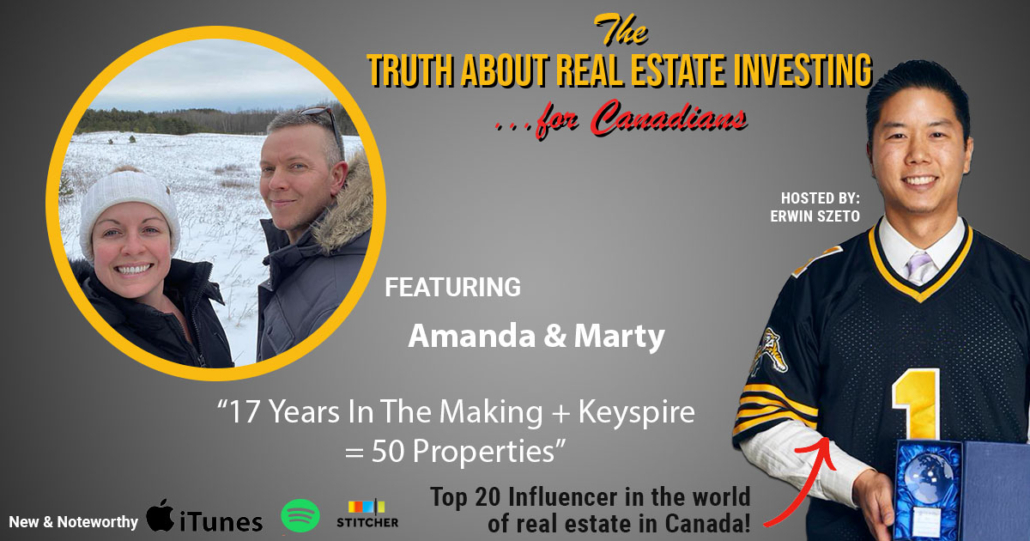 Boy, oh boy! 
Never have I seen so much drama going on in the real estate community. Joint partnerships falling apart, a real estate education "university" company being sold off…
With the bull run in real estate over the past 12 years, all these new investors have only experienced a growth phase and never experienced the cons or poor investment models from the credit crisis of 2008-9.
 

 

View this post on Instagram

 
By the way, a mid-level developer is selling off numerous properties in Hamilton. The same developer I warned friends about when they asked me for reference checks. 
I'd personally seen their slum properties and knew people who had done business with them and been screwed over. Investors and business folks would still do business with this developer with a terrible reputation as they were talented at making money. 
I always find it fascinating how many will bend/break their integrity for money.  I see it all the time in our industry. The money is great until the market turns as it has now. 
Capital and credit have tightened, and investors cannot raise any more money for capital-intensive developments, so they're forced to sell to pay out employees, partners, consultants, trades, etc.
Karma is a B, as the saying goes. The truth is, there are moral and ethical ways to be successful as an investor, and our 17 listeners get to find out about it as I've done my best to filter out the shysters on this show. 
They do ask to come on but don't pass my screening tests. I'm not perfect. No one is perfect. However, diligence is ALWAYS required.
Is the market falling apart? No! 
If anything, these times are excellent for smart money to invest as the fear is great.  
How can I tell the fear is high? 
I've never seen so many individual investors looking to raise capital or credit. But unfortunately, many are violating securities laws in soliciting investments from the public.  
To be clear, there are lots of good investors offering good opportunities, Cherry and I review them all the time. We're really picky and invest in them from time to time. 
My observation is there are more folks than ever, especially beginners looking for other people's money.
Desperate times call for desperate measures, I guess, as there are some in financial distress, as last week's article in the Toronto Star detailed with the high amount of private, that means expensive mortgages are being written.
I've always said the market falls apart when cheap capital or credit is no longer available, but the problems are being dragged on via private borrowing.  
Problems seem to be isolated among those who grew rapidly with significant vacancy you see in flips or major renos or developments.
I can't say we're past the bottom, but our clients who bought properties in August 2022 got better prices than today. 
The duplexes Cherry and I bought in 2021 are now worth more than we paid, which is nice but matters little as they are ten-year buy and holds or longer.
The market could dip this Spring as power of sales are expected along with anyone who bought recently and can't afford these rates, so we may see a temporary dip. 
Especially the speculators who bought new construction with no well-thought-out exit plan.  
There are deals for those able to buy, and there's so much demand out there. 
We're running into multiple offers, and we're running out of properties to show. We are literally having challenges finding properties for sale to show our clients. 
So if you have an income property or a property that can be an income property, please let me know! 
Agents, send me your pocket listings and referrals.  We have buyers hungry for properties.  Wholesalers. You too.
Our 350-something clients invested the right way for most people, most of the time. They went slow, did NOT over-leverage, and invested for cash flow. 
Out of 350+, 45 are already self-made investor millionaires, and we are looking for more kind-hearted people who want to invest smartly to create more financial peace in their lives.
Please don't end up like one of the many pre-construction speculators out there.  
I spoke to one last week who is negative $1,500 per month… hardly a scalable investment strategy for most investors…
Notice how I'm not raising capital or other peoples' money and never do. 
Cherry and I prefer to invest our own money in our own deals to keep our lives simple.  
What I'm looking for are smart people who want the whole deal to themselves, prefer working with professionals such as my team and myself to guide them as Yoda did for Luke Skywalker, and folks who want to invest like the pros: slow, boring, low risk, with cash flow for the long-term.
If you're interested in coming along in our journey on the light side, investing in real estate with morals, ethics and profits, then you don't want to miss our first ever iWIN Real Estate meeting in Whitby, Ontario, on Saturday, March 25th. 
Here's what we have planned for the event:
First, I will be giving an economic and market update…

iWIN Real Estate Coach Stephen Phillips

of HGTV fame will share tactical advice on investing in the Durham Region, including Belleville and Kingston…

And since it's tax season, everyone's favourite

Real Estate Tax Accountant, Cherry Chan, CPA. CA.

will educate us on the most important tax implications we must get right this tax season to improve tax savings and avoid losing thousands of dollars in fines.
The meeting will be followed by a highly educational tour of potential income properties in Oshawa, where we will share professional investor tactics and financial analysis. 
Lastly, we'll have a mastermind lunch with like-minded investors, so you'll have a chance to connect and network with some amazing people.
I assure you, it's going to be amazing! 
Our track record of successful clients and integrity is second to none, so feel free to spread the word to anyone you care about who is interested in doing what's best for their financial future, owning income-producing hard assets in the form of real estate.
We're already 50% sold out! The tour is 100% sold out. 
Tickets cost about 20 bucks each plus tax; all profits go to charity to outfit poor schoolchildren with warm winter clothes! 
Investing with heart – that's what we specialize in.
See you there!
17 Years In The Making + Keyspire = 50 Properties with Amanda & Marty
On to this week's show!
With all the craziness going on, it's nice to have a palate cleanse with go-getters like my old friend Amanda Bouck and Marty Gordon.
I first met Amanda ten years ago at Rock Star Real Estate when she was running the day-to-day part of the in-house Property Management business.
Fast forward ten years, she's managed a team of coaches, created educational content at Keyspire and, together with her husband Marty, a licensed carpenter.
Marty has gone from an employee in construction to general managing their own property management company and investment portfolio of small multis in Guelph to small apartment buildings in London.  
Apparently, Marty has free time between all that and their one-year-old son to coach as a Keyspire coach as well.
Hey, I'll never fault anyone for multiple streams of income 😉
Amanda and Marty's journey from beginner investors in their early 20s to the present, 17 years later, a fair-sized portfolio and getting close to buying and building their dream home on large acreage and custom-built mansion. 
It's an inspiring and real journey.
Amanda and Marty share how their journey wasn't easy and required hard work. 
Success is not guaranteed, but with hard work, and smart decisions over a considerable period of time, it's hard not to be successful.
Please enjoy the show!
This episode is brought to you by me! We don't have sponsors for this show. I only share with you services owned by my wife Cherry and me.  Real estate investing is a staple in my life and allowed me to build wealth and, more importantly, achieve financial peace about the future, knowing our retirement is taken care of and my kids will be able to afford a home when they grow up.  If you, too, are interested in my systematic strategy to implement the #1 investment strategy, the same one pretty much all my guests are doing themselves, then go visit www.infinitywealth.ca/events and register for our next FREE Online Training Class.  We will be back in person once legally allowed to do so, but for now, we are 100% virtual.
No need for you to reinvent the wheel; we have our system down pat. Again that's  www.infinitywealth.ca/events and register for the FREE Online Training Class.
To Listen:
Audio Transcript
**Transcripts are auto-generated.
Erwin  
Boy, oh boy! Never had I seen so much drama going on in the real estate community. Maybe I spend too much time on social media and talking to people. Joint venture partnerships are falling apart. A real estate education, quote unquote University has sold off. But the bull run in real estate or the past 12 years, all these new investors and new investor trainers, they've only experienced the growth phase and never experienced the con the cons, not like pros and cons, but as in like the, like con artists or poor investment models from the credit crisis back in 2008. And nine, again, they never experienced it. So yeah. Hey, hi, my name is Erwin Szeto bringing you the truth about real estate investing. And by the way, no one's talking about it yet gets it hasn't made the media yet mid level developers selling off in Hamilton. They're selling off numerous properties in Hamilton, you we got to be in the least $100 million mark somewhere around there. If not, it leases 10s of millions, if not $100 million property of property. The same developer that I warned friends about when they asked me when they reference checking, I'd personally seen there slumlord properties. I know people that these were fire traps. investment of cockroaches, I know people who personally have done business with them and been screwed over. But it didn't matter to many people. Not many, some investors in business folks would still do business with this developer with a terrible reputation. It wasn't even hidden. It's actually quite quite well documented in the media, how disliked they were by their their tenants and their employees, but they were talented at making money. I always find it fascinating how many will bend or break their integrity of for money. I see it all the time in our industry. I think often I'm the only one talking about it. Maybe it's just me. The money is great until the market turns like it has now capital and credit have tightened. Some investors have they're unable to raise more capital for these capital intensive projects. And they're forced to sell in order to pay out employees, partners, consultants, trades people, etc. I literally have a friend who's an AJAX business who is owed a couple $100,000 and has placed a lien on one of these properties. Karma is that be as the saying goes. The truth is there are moral and ethical ways to be a successful real estate investor. And that's been kind of the objective of the show for 17 listeners. I do my best to filter out the shysters from this show. They do come asking and trust me they do to come on the show, but they don't pass my screening tests and reference checks. But do No, I am not perfect. No one is perfect. I can't screen everything. And everyone diligence before any investment or relationship or partnership is always required. Is the market falling apart? No. With anything, these times are excellent for the smart money to invest as the fear is great. How can I tell if yours Hi, I've never seen so many individual investors looking to raise capital or credit. Many of them are even violating securities laws by soliciting investment from the public. Just to be clear, there are lots of good investors out there offering good opportunities. Cheering I invested in one recently, however, there was a lot more bad ones. And there's a lot of investors in major financial difficulty who are just trying to do the last grasp, just try to save the ship. And attorneys are really picky. But we do invest from time to time and opportunities. My observation is that yeah, oh, so my observation is that I especially see more beginners, beginners who are recent graduates from weekend courses, or private group memberships, whatever. Desperate times call for desperate measures, I guess it was even mentioned in the Toronto Star article last week, I'll include the link in the show notes. The headline was, more Canadians are taking it private mortgages and the rise in defaults could follow. So private money, private lending, private borrowing is just dragging up the situation. And whenever that runs out, we'll see more problems. When that comes, it could be a year or two. And when we see more of these motivated sellers come on the market. But from what I can tell the problem is mostly isolated to speculators or those who grew rapidly too fast with significant vacancy. And you can expect vacancy anytime you're flipping or doing major renovations or developments, or if you're buying pre construction and the market rent will not cover when I cover your expenses. It's better out there for some for some I don't think it's that wide, wide of an issue. I can't say we're past the bottom. But what we're seeing is our clients who bought a property in August 2022 We can't get those same prices today, we can't get the same quality of property nor prices today, so the bottom may have passed the duplexes that Sherry and I bought in 2021. The markets actually recovered so the market fell to below what we paid for them. So, now the market seems to be back at or above what we paid for our properties back in 20. Oh 21 But honestly managed matters little there, duplexes, we get plenty of great rent, and they are tenure buying holds or longer for our plans, the market could dip the spring market as part of sales are expected. With anyone who bought recently or can't afford these rates. We could see a temporary dip, especially the speculators who bought new construction with no well thought out exit plan. Sadly, they are out there. I've had calls with some of them. And some of them are in my DMs as well.
Erwin  
Yeah, it's out there. There are deals out there for those who are able to buy, but there is a lot of smart money out there. Speaking of we are running into multiple offers on the properties that we target. And do keep in mind, we're pretty specific on what kind of property we're looking for. are typically looking for starter homes, that we can add value to force value into can be basement suites or garden Sweeting or we'll be looking to do more larger conversions like triplex and fourplex. But we are literally having troubles finding property to for sale that fit our criteria to show our clients. So if you do have a property of potential income property, then please let me know agents send me your pocket listings and referrals. We do have buyers who are interested in purchasing investment property wholesalers, you too, we're not afraid of renovation projects, we do have 350 plus past clients who have invested the right way. So we have clients that are quite successful financially, because they went slow, they did not over leverage the investor for cash flow. 45 of them are already Self Made Millionaires. And we are looking for more kind hearted people who want to invest smartly, to create more financial peace in their lives. So we are looking for sellers, and we are looking for more investor investors. And you make money investing by buying and owning property. So please don't end up like one of these unfortunate speculators out there. I spoke to an investor last week, who is negative $1,500 a month. That's just one. So imagine if he had multiple. So to me, this is hardly a scalable investment strategy for most investors most of the time. And then notice how I'm not raising capital and not looking for other people's money. We never do, Charlie and I never do. We prefer to invest our own money in our own properties. This just keeps our lives simple that way. Again, what I'm looking for is a folks who do want to work with professional service providers, such as my team myself to guide them like Yoda did for like for Luke Skywalker. And folks who want to invest like the pros. Just be fair warning, it's a slow, boring process, very systematic and low risk, but we do it for cash flow for the long term. If you're interested in coming along for the journey on the light side, investing in real estate with morals, ethics and profits, then you don't want to miss out our first ever real Island real estate meeting in Whitby, Ontario. On Saturday, March 25. I've included a link to get tickets in the show notes. Clients, it's free for you. If you're not my client, then tickets are about $20 Plus tax for each of the events. What we have planned for the event is I will be giving an economic and market update. I'll probably talk about some of these now defunct investors very sad. I win real estate coach Steven Phillips of HGTV fame we'll be sharing tactical advice on how to invest from Oshawa to Kingston. It's also tax season for anyone who didn't notice I'm sure you've all noticed. So we get lucky in being able to get everyone's favourite real estate tax accountant cherry chan CPA ca. She'll educate us on the most important tax implications that we must write this tax season to improve our tax savings and avoid most notably the under US housing tax act. Fines which range between five and $10,000 is brutal. It's really brutal. Just FYI, I got a call from a friend who works with CRA, he shared with me that he thought that cherry is the best educator out there on these new rules. So those are his words. Obviously I'm biassed, those are my friends words, then he works for the CRA. Lastly, we will not lastly but following the meeting will go on an educational tour of some potential income properties in Oshawa, and where we will share our professional investor tactics and financial analysis and via handouts. We'll have handouts before we go on the tour. After the tour, we'll have a mastermind lunch with the folks that were on the tour. So you have an account chance to connect with them connect with Miss Stephen myself, and you're going to be networking with some amazing people. I assure you it's going to be an amazing event. Our track record of successful clients and integrity is second to none. So please feel free to spread the word to anyone you care about who's interested in doing what's best for their financial future, which is honestly only income producing hard assets in the form of real estate. We're already 50% sold out on the meeting and the tour is 70% sold out there about their each but 20 bucks plus tax clients again, you have a discount code to go for free. All profits go to charity to outfit poor school children with warm winter clothing, investing with a heart. That's what we specialise in. We'll hopefully see you there. onto this week's show. Again, there's tonnes of craziness going on. So it's so nice to have a palate cleanser with go getters like my old friend Amanda Belk and Marty Gordon. I first met Amanda around 10 years ago at Rockstar real estate when she was running the day to day as part of the in house property management business. I've been at Rockstar since 2010. And I'm still there. For those who don't know, that's for 10 years, she's managed a team of coaches. She's created educational content at key spire and together with her husband Marty, a licenced carpenter who's gone from employee in a construction company to now general managing their own property management company and investment portfolio of small Maltese in Guelph to small farm buildings in London. Marty is busy and he's a hands on kind of guy and he knows what he's doing in terms of construction. Apparently, Marty does have extra free time between all of that in their a one year old son to coach as a key spire coaches Well, heck, I'll never fault anyone for wanting multiple streams of income. It's sure better than all the other trouble that's out there, man and Marty's journey from beginner investors in their early 20s. To the present, which is about 17 years in the making, they now have a fair sized portfolio. The eating really close to buying and building their dream home on a large acreage and to build a custom built mansion on that property. It's honestly an inspiring and real journey. Amanda Marty, share how the journey was easy. That required a lot of hard work. Success is not guaranteed, but with hard work smart decisions over a large period of time. It's honestly hard not to be successful. I'll give you Marty and Amanda. Hello, Amanda. Marty, what's keeping you busy these days?
Marty  
Where to begin? Do want to start? 
Amanda  
Well, I was gonna offer you but to share oh gosh, what are we doing? Well, our real estate business keeps us busy right now Marty and I, we self manage our portfolio. So there's never a dull day in property management worlds and working on new projects. as well. We've got a big one that we're that we're currently working on. And dreaming we're doing a lot of dreaming for ourselves is we're reaching towards some big final goals and transitioning parts of our portfolio out and other pieces in
Marty  
Yeah, we actually thinking about it. We just walked our dream property last week actually, this has been for homework. Home Yeah. And it's actually it's actually kind of interesting to talk about that that's actually been our entire like driving goal behind everything we do and why we got into real estate and sort of was this this prize at the end of the finish line. And looks like we're kind of getting there now we've finally found the property but it's been like 15 years of haunting and working in getting towards it and we're like I've been teen years. Yeah 1717 years. Started in 2006. Yeah, and so it was just just a dream at that point. And we're like just possibly getting there we're just not set in stone yet but I think I think it's within grasp
Amanda  
on it. We have
Marty  
it's a property that's off market so it's without giving Okay, I'll just tell you
Erwin  
don't give away too much. We don't want competition for you know
Marty  
52 acres so we always wanted this like 50 acre forest just so we can like have our own walking trails and basically our own nature reserve essentially. So we found this property and it's like in the area specifically that we wanted and it's within our price range and it's off market but it was listed last year and they pulled the listing after a month so we approached them we approached their realtor couple weeks ago and they're receptive to negotiating at this point, but we haven't we haven't got a deal together yet. So
Amanda  
they took off to Paris right now they're on vacation in the middle of our negotiation which always seems to happen to us but okay, well patiently wait, but it's exciting. You know, a lot of people say Oh, I'm really passionate about real estate and I love what I do and all of this we're not passionate about really you know being a landlord and a property manager
Erwin  
here
Amanda  
I'm not doing it because I love real estate
Marty  
investing this vehicle to get someone that you
Amanda  
This is why yes why we've dealt with all of our you know, I could write memoirs about tenants scenarios over all these years and it's not I'm not doing it because I'm passionate. I'm doing it because we want to buy our land we want to retire young we want to have freedom and and walk our trails and
Marty  
lots of babies. Yes, yeah.
Amanda  
We talked about animals
Marty  
we certainly do put our passion into it like if you're gonna do something we tried to do it with effort you know, we don't want to half ass anything or anything like that. But But yeah, there we have other passions and this is a way to get there. So anyways, you asked you asked what we're doing. That's not what we're doing. That's like that's what we're hoping to do. But that's just Still in negotiation
Amanda  
in our brain, so
Erwin  
I got to build a you know, build a house on it. Yeah, yeah,
Marty  
absolutely. So So actually what we're gonna score for like what? Yeah, pretty much. Yeah. So we have a plan picked out. And so the plan is to unload some of our more ripened investment properties, sell them off better already
Erwin  
highest and best use. Yeah, and optimise investments properties already. So we've had them.
Marty  
They've been maturing for maybe six, seven years or so. So they've got a bit of equity built up, and then they're bought in like, 2015 2016. You know, when prices were less insane, we're gonna cash them in. So catch those in and buy the land and then build over the next two or three years. And that's kind of the the plan for that.
Amanda  
Yeah. own it outright have our land. Yeah. mortgage free. Yeah.
Marty  
Just transition into that. That final phase. The final phase, but it's the next chapter.
Erwin  
Yeah, hobby farm. Yes.
Marty  
She's way more sold on this goat idea. I maybe some chickens on the model on for your notes,
Amanda  
right. I told him that he doesn't have to cut the grass if we have pet goats, at least two. So they have
Marty  
a friend. I'm open to like a little dwarf pig or something like that. But goats? I don't know. I don't know about that. Like a lot more work that I'm not interested in?
Amanda  
Well, we need more children so they can take care of the animals. This is this is the idea.
Erwin  
It was a busy Yeah.
Marty  
But on the business side of things, we've really, we've really focused on London, the past two years really been focusing on larger scale apartment buildings. Typically we target properties that are in disrepair, usually, they're the type of property that's been mismanaged by the previous owner, usually a lot of opportunity, you know, underperforming rents on the units, that sort of thing. So we'll we'll go in, we'll renovate the entire building, bring it up to you know, code and everything, usually a lot of code violations on older buildings. Yeah, you know, so built in the 60s and 70s. You know, there's, there's a lot of left stuff that needs to be done. So
Erwin  
can you give some examples? Because we have a lot of novice listeners, for example, who wouldn't know what a code violation is? Yeah. So okay,
Amanda  
so what about the 12 year that's used as an exam. So currently,
Marty  
we're doing a 12 unit, we're actually just wrapping up, we had totally rehab, eight of the 12 units, the other four units will be coming up vacant in the next month or so. So then we'll be focusing on those units. One of the biggest things that bothers me as a carpenter is not having the proper ventilation in in any, any kitchen, any bathrooms, you know, like these units, not only there, they're on a boiler system, because it's an old apartment building. So there's no furnace, right? So there's no airflow, there's no air return. And then on top of that, there's no exhaust fan in the bathroom, no rangehood in the kitchen. So it's just like, the the only method of moving air is to open the windows. And so if the tenant in the winter and so you walk in there, you can literally smell all the food that everybody's cooking, right? And every single unit and it doesn't smell good. They're not obviously not good cook sometimes.
Amanda  
But so the ventilation, you fix that. So
Marty  
that's like, yeah, that's one of the first things I'll do. It's not a thing that really adds value, per se. It's more like it's kind of my it's time Saturday, it's more for my mind, peace of mind, you know, adding a
Erwin  
small matters. Yes, certainly. Early. I remember like, like 2012 2013 before the market get really went nuts, any house. So I don't mean to be culturally offending. But in my market, if a house smelled like curry, a lot of your buyers went off on it. Right. So we would totally target those properties to get better prices. Yeah, right. So I do think it likely I think smells would likely hold down your rent. It
Amanda  
stands out it definitely does. Impression it is a first impression.
Marty  
Yeah. And also the other thing too, like you know, putting a shower the steam builds up you end up with like peeling paint in the in the bathrooms and stuff and it just smells like maintenance. Yeah, so So exhaust fans are essential for that. And both in the kitchen and the bathroom. That's just one item. Another item would be something like the wiring. A lot of people think oh, the electrical is pretty mandatory. You know, like we had decent electrical code in even in the 50s. But it's come a long way since then. backsplash plugs are one of the biggest things and a lot of people don't realise this, but they're a different plug. If you don't have the modern day plugs on your backsplash is kind of limited with your countertop appliances. If you have like a toaster and a microwave and like an air fryer fryer, you're gonna constantly be tripping the breaker blowing the fuse. These are things that like we learned that a long time ago with tenants to be like, Why is this? Why I keep tripping the breaker every time I turn on the toaster,
Erwin  
and they call you the
Marty  
landlord? Yeah. And so we'll go in and we'll take care of those items right away. Once we're getting ready to do this renovation. We're gonna be ripping over them well, so you might as well start doing that sort of stuff. So it's not like a code violation per se, it's grandfathered in. It's not a safety issue. But it is something that, that we take care of just so we don't get those
Amanda  
things, right. If you can bust common complaints, and just set it up properly, then you're
Marty  
we want less than Yeah, we wanted, the fewer the calls from tenants the better, right? So
Amanda  
yeah, definitely. And actually, while we're speaking about electrical, we're going to need to implement a plan to educate tenants about light bulbs. More recently, at our one property, one of the residential properties, she messaged me and said, the breaker is tripped and I can't get it to turn back on. And I'm sure you know this, but some tenants they, they just try and turn it on without going all the way off and then on again, so I'm like trying to be as clear as possible. And she's like, listen, I know how it works, it will not turn back on. So I'm like, Okay, fine, send over the electrician, and what she actually had done, or when she had put halogen light bulbs into just a regular
Marty  
call, like a boob light, you know, like a half, you know, one of those don't.
Amanda  
And it had burned the wiring and because it was on a GFI breaker, it was doing its job by stopping that circuit. And she had done it in two of the light fixtures. If it wasn't on the proper circuit, it would have been a fire. And this is a newly renovated property like this is done, what, three years ago,
Marty  
like every inch of this basement was brand new. And
Amanda  
it was an innocent mistake. This was not malicious, not malicious. Well, how many tenants does it take to change a light bulb? Like oh my goodness, now I'm thinking Who else has done this? Like, do we need to when we're signing leases be like hey, by the way, like don't have a
Marty  
warning on the box. This gets extremely hot do not put in the wrong fixture and then the fixture itself is that warning do not put allergens in
Amanda  
like putting diesel in your in your vehicle and gas powered vehicle. But anyway, so
Erwin  
you know it naturally take whatever the existing light bulb and match.
Marty  
Everything's LEDs these days, so it's doesn't get hot at all right? So she didn't anyway, she didn't do that innocent mistake, but at least nobody got hurt, right? It was costly.
Amanda  
Yeah, it was, I think the bill was 500 bucks, it was for his time to go change the breaker change out to light fixtures as well, because they were both burned, and apakah light bulbs. So I mean, that's not bad. And he went quickly for me as well. So we have we have good team of people with really good contacts who we've built over the years. We treat them good. They give us good service. And I mean, it's it's a win win situation. Fabulous. Yeah. But without the proper, the moral of the story is make sure that your wiring is done correctly, because if it wasn't on the proper breaker, that would have been a much worse issue.
Erwin  
So the interesting thing about finding about YouTube is that I find this interesting most almost all of our guests is that you have not just an interesting investor journey, but you also have an interesting career journeys. Right? Because you both because of man, I've known you for over 10 years, I can't believe calculating yours. we known each other Yeah, good lord. Yeah. So yeah, can you guys walk us through, I just wanted to take turns on your on our journey, because like, for example, Marty, you were, you've been a carpenter
Marty  
for how long? I guess it's like 22 years not actually certified. I got certified in 2009. So yeah, okay, back up the story a little bit. So. So we bought our first investment property in 2006. It was, you know, like, that was our first property, not just our first investment, it was our very first like, I was living at home, she was living at her parents. And, you know, we were, we knew that we were not keen on even at that time, the price of houses, you know, like, we're only making like, 15 or $16 an hour, I think. And we're like, oh my god, I'm gonna be working my entire life to buy a house even then, you know, houses were like, you know, 150 or $200,000. Not crazy, right? But we're like, we got to do something about this.
Amanda  
Yeah, I was 21. Marty was 24. So we're just starting our adult lives, we
Marty  
had to figure out a way to get some additional income coming in. So we bought a bungalow. We created a basement apartment, lived in that basement apartment rented out the three main floor bedrooms, and lived mortgage free for the first two and a half years is about two and a half years. So yeah, so it was really nice to be like I remember, you know, everybody lives at home and they have like super cheap rent like my parents were charging me I think 201 time and then so that I'm gonna have this like, I think our mortgage would just like 1200 bucks or something. So is that crazy, but when you you know when you're when you're 24 you're thinking it's all a lot of money.
Amanda  
Yeah, we actually we set up our amortisation for our very first property for seven years, so they thought we were hammered on payment. Yeah,
Marty  
they're like, we're gonna do 25 year amortisation. I'm like, No, seven years, seven years. They started she laughed at us. The mortgage broker laughed at us. I said, No, no, seven years. So you can't afford that. I'm like, do you think I haven't ran the payments? We can we can put them We lived a mortgage free for two and a half years. So it was great. And we'd had like this huge amount of equity built up because our payments were so high. And then we just kind of transitioned from there we, we sold that property, bought another house to move into. And before
Amanda  
that actually we did a refinance, we drew the equity in bought a rental property right before we actually moved out. So we had figured out some of these tried and true strategies that nobody taught us but we had learned on our own at a very young age and you know, getting started getting that momentum going from you know, that that very first investment, and it's monumental for us.
Marty  
Yeah, and at that time,
Erwin  
I'm sorry, how did you know to do this? Well, Aaron's mentors
Marty  
know what it was consciously talking about. We're talking about, you know, what, actually, at the time, student rental, like we live in Guelph, or we lived just outside of Guelph, so student rentals was really popular in Guelph. Yeah, so that was kind of our originally were like, Let's buy a student rental. And we were originally planning on just staying at our parents house, I'm not going to move out, I'm gonna buy a student rental, and I'm going to keep living in my parents are gonna rent it out. And then we kind of just hit this point where we're like, I can't live here any longer, like, I gotta move out. So we kind of scrapped the student rental idea and did a basement apartment, I knew that one of me working in construction was for like, I worked for this small family run general contracting business. He did custom homes and stuff. Some of his clients were doing student rentals and basement apartments. So that's was probably my first bit of exposure to it. And so that kind of got my mind. Turning a little, I think, I think I probably saw something about Tony Robbins flipping houses at the time. I
Amanda  
read a couple of books as well, a few books, but also the years before that when I was 18. serving at a restaurant in Guelph is when I had met Scott and Michael serving at the Greek garden. Right, well, so here's these two cool guys,
Erwin  
for those who are Scotland.
Amanda  
Oh, sorry. So Michael saris Xenian Scott McGilvery. So so we just connected by chance serving at a restaurant. So there's these guys University guys that owned rental properties in Guelph. So this is before the H. JCB This was long before then. So that was when I was 18. So I was picking their brain and they were talking about investing in real estate had actually gone to one of their properties one day after work, and was like, can you just tell me a bit about this? So we were influenced at that time. I mean, we eventually went our separate ways, and then came back through business, for business reasons in the future, but we were influenced at that time as well.
Erwin  
Please, you tell the story, because for folks who don't know, I believe that was a large part of the how they started investing was university students. Yes,
Amanda  
exactly. Yeah, Guelph university students buying rental properties was what had set off their business. And
Erwin  
it's funny because this exact same way how Skyline REIT started. Yeah, and their brothers and their partner. Yeah, and they're now they're Nautilus. Yeah,
Amanda  
really big. Yeah. So we, yeah, some influence. We had kind of
Marty  
touch with them though. McGilvery and Sara Seanie. And then we did our we did our first purchase there. And I'm just at that time, I already had like four or five years experience kind of just as a labourer though, I wasn't a carpenter, I was kind of working towards it, but not committed to it. I was like, you know, still figuring out what I was really wanting to do. And then it was like, kind of a light bulb went off. I'm like, why don't I just become certified carpenter and like, make this my career and I figured it would be essentially you know, like a really a really good tool to have if we were going to drive forward towards more investing and focusing on renovations and that sort of thing. So started going to trade school. I already because I've been working in it for so long. I already had enough hours to like, you know, knock that off of my my requirements for my certification. So by 2009 I graduated I was certified carpenter then
Amanda  
we got married was 2009 as well. Yeah,
Marty  
that happened to so then we just decided let's push this as hard as we can. And let's let's see what we where we can take this right.
Erwin  
See where from worker to just more focus on your own portfolio. Yeah, it
Marty  
was really a fast transition. So like when I when I became certified, within less than a year we got married, sold that first property and bought three more properties. And I quit my job and became self employed
Amanda  
and moved into our own house and now law, we were no longer living with tenants as well. That's right.
Marty  
We could no longer tolerate for tenants don't
Erwin  
graduate from House hacking to living on your own. Exactly. Yeah, you got it. Yeah. Yeah. So just pause right there. I love that you're sharing the journey because people need to understand it's not you don't go from zero to 1000 over like one year? Gosh, no, no, you don't go from like, you know, having a day job. Having like 30k in the bank to talking about building a $4,000 4000 square foot custom home, right? There's a, there was a lot of Blood Sweat Tears effort.
Amanda  
There's a locker face went back as well.
Marty  
Toilets changing toilets on Christmas, midday. Yeah, yeah. Because your tenants are saying that, you know, by toilets not working and what do you do? Yeah. And we'd have the money to hire a plumber. So we went and did it ourselves.
Amanda  
And within our circle, like I mean, our friends at that time, because we're in our early 20s. They're going on vacations, and they're starting their families, young, and Marty and I were like, no, we want to really work extremely hard in our 20s. So that we have freedom younger, and I mean, to each their own or their preference. We were not vacationing at that time. We were working on our rental properties in
Erwin  
four hours week, right for our work week.
Amanda  
Oh, yeah. Yeah, it'd be like, add a couple of dreams.
Marty  
You know, it's funny to anybody, anybody that's in real estate investing probably knows this, that when you first start, you're excited, especially if you're in your 20s, you're excited to tell all of your friends about it, and tell them no, listen, I've got this, I've got this perfect plan to be a millionaire, I'm gonna be rich, and you're gonna, you should do it too. And you want to convince them to do the same thing. And it never goes well, right?
Amanda  
Like, we lost a few people along the way.
Marty  
You just basically convince people that they don't want to hang out with you anymore. Because it's all you talk about, well, this is what I'm going to do. And
Amanda  
nobody's interested in something you didn't do, which are the words by the late Gord Downey so I mean, it's true. If you're always talking about what you're gonna do, it's a bit obnoxious.
Marty  
Yeah. And it takes time, there's years, years and years of slow building, like back then, you know, there was not a lot of like, educational material. You know, there's a few books out there and stuff, but not a lot of, you know, like, there's so much out there nowadays with, you know,
Amanda  
to move your starting line community, Facebook
Marty  
groups, you know, mentorship programmes, all sorts of things like that, that, you know, a lot of people can learn a lot, learn not to make the mistakes that we made. And also just, you can, I don't want to say fast track it because you do have to take it one step at a time. But there's certain things you can, you can avoid mistakes that slow you down, you know, like we've done projects, you know, flipping houses, we flipped a house once and lost money, lost a lot of money on it. You know, we've made some major mistakes.
Erwin  
So let's talk about real estate investing. And this also begins to go over 50,000 square foot view. You've talked about you bought your first property in 2006, your 4000 square foot home will be probably done by 20 years later. Yep. Yeah, it took 20 years. Yeah, it wasn't. It wasn't like Instagram, HGTV. 30
Amanda  
No, it was no weekends and sacrifice and work and saying no to a lot of things. And yeah, just having to be focused and diligent with our business. And you poured everything into
Marty  
Everything. Yeah, everything so waiting on that vacation.
Amanda  
Yeah, we've never we've never gone on a vacation. I believe that
Marty  
that's not a joke at all. We've never been people think like we're boring or something like what's wrong with you guys don't ever want to get out. We enjoy our life like we go we honestly we do not have a boring life. Very active. So we're like restaurant people though. Like we are. That's probably our biggest downfall.
Amanda  
downfalls like as far as like spending
Marty  
money where you know, it's offers no return on investment is going to restaurants and you know,
Amanda  
hanging on patio hanging. Yeah, we like that. We could do that five days a
Marty  
week sometimes. So we have done it. So we find it get it kind of progresses, we'll be like, Okay, we'll go once a week and then it's twice then it's like as soon as the warm weather hits. It's like five days a week. Really? Then we have to just cold turkey quit. Yeah. And stop. You're like we're not going out for another month because we need to reset and
Amanda  
make it two weeks and try again. But anyways, yeah, we I think we went off track you were answering a question about something that I remember the question. I know I'm like dreaming of being on a patio right now with
Erwin  
snow. We're talking about your career journey.
Amanda  
Right? Yeah. So and how you got to self employed?
Marty  
I was buying. We were like, Okay, we had a few we tried a student rental and it was really not cash flowing well, but we'd already done the basement apartment thing and that had worked so well that we're like, okay, the basement apartment things is a way to go. So we kept we pushed in that direction. We bought another one.
Erwin  
So sorry, those 2009 Like let's try just still killing and golf. Yeah, yeah, totally.
Amanda  
Yeah. So this has been incredibly lucrative for us and most of our portfolio has been built with buying a single family home creating the basement apartments and we do this with joint ventures we do this with private lenders like we have done this it was our own many times over but it's been our bread and butter. That's
Erwin  
our bread and butter. So duplex homes and golf are renting for are like low 5000 a month. Yes. Yeah,
Amanda  
they are. They definitely are. They are last one
Marty  
was 5000 on the on the button, I think. Yeah. Which we tenanted in in August. Was it last August?
Amanda  
Yeah. Yes, it was August. So
Marty  
I knew if we're going to do this next
Erwin  
Sorry. Sorry.
Amanda  
And it'll go up again. Because there's also that rule about when you've created a basement apartment the rent controls no longer apply. So we can increase the rent to market rents for the basement apartments because we created that new space. If it was good after which your money 1828 20
Erwin  
clarifies not because it's a basement apartment is the strategy is working well not because it's based on apartment, but it's also you chose Guelph, which has been a wonderful city.
Marty  
Yeah, so Guelph regularly ranks near the top, top cities at one point it was number one city tree, but it's not always number one. It's usually in like the top five cities in the entire country, by the way, London as well now, so that kind of just was your luck after last year, London and Kitchener saw the highest average rent increase in the entire country, which was 30% increase in the
Amanda  
average new leases.
Marty  
So that, you know, it was kind of like, wow, we were investing in London now. And the kids
Amanda  
say that that was luck. You selected that market, not out of luck. You didn't draw cities out of a hat.
Marty  
I saw there was opportunity there, but I didn't know it was gonna be.
Amanda  
Yeah, we didn't know that the it would be number one for that statistic. But there's lots of good reasons to invest in London and good reasons to invest in Guelph. And that's where we hold our entire portfolio. So two cities.
Erwin  
Okay, those two cities. So again, you're having so much success in Guelph. How did you make the decision that you need to expand to a different city? Yeah. Okay. So we started, okay, just one second. A beginner mistake I find is like a beginner will have a property here like, like Innisfil. And then like Oshawa, and then and then like Peterborough, and then they're like, Yeah, you know,
Amanda  
yeah, you nailed it. So we've consolidated actually, even within the city of Guelph, all of our houses are within like, 10 minutes of each other, like they are all in this little neighbourhood, that it's the same thing we have washed, rinsed and repeated the same strategy over and over, and it has been so profitable, but we moved to London, when we entered into the multi residential. Okay, yeah. Because the numbers really
Erwin  
explain the numbers. There's does that is that type of investment not available in Guelph? Yeah, no, there's no buildings that size, like why, why, why
Marty  
there are, but people hold on to them. And then for example, there's a six Plex for sale in Guelph right now. That's been for sale for over a year. And it was
Erwin  
right then
Marty  
it was listed. It was listed for 1.95. And that was at the peak of the hot market, you know, back in January of last year. And at that time, I ran the numbers on it. And I was like, wow, this is like $500,000 overpriced, and here we are a year later, it's still listed, they've dropped the price by 50,000. But and it's you know, we're like docket 400 days on market at this point. It's largely because of shortage of inventory. People in Guelph don't like to let go of properties just smaller. randomly. If I had one in Guelph, I wouldn't be selling it a multifamily that is
Amanda  
they're pricing it as if it's the after Reno price. But so this is the answer. The numbers just don't make sense. By the time you renovate it and get the rents up well, you have to make money on the buy if you purchased it for way too high of a price and it just doesn't make sense. The numbers don't work out.
Marty  
We just found London is a lot more a lot more opportunity there. And not just London by the way. You know, there's a few other big cities like Hamilton, for example, that I think are very comparable to London with with their pricing and their opportunity. One of the things I like about Hamilton is they're very friendly for development rezoning. They're really trying to promote the idea of of building up so you can take a lot of a lot of the older buildings in the downtown area, more or less I don't wanna say pre approved but would be easily approved to have them totally demolished and put up like a you know, a five Plex, some of my students are doing the exact same thing and that's that's kind of become their focus is to redevelop downtown properties in Hamilton into larger, larger you realise
Amanda  
you're speaking to Mr. Hamilton himself.
Marty  
Actually, I didn't realise free here
Erwin  
So for context, I'm friends with the with the head of the Economic Development Department and emerge, she was telling me that she poached the one of the head people at city planning in Burlington, because if you're in Burlington, it has no you can't get anything done. Right? You're actually like to a place where developers go to die. Yeah. Right. So she was able to poach ports of that person in a short period of time. He got like, 10 developments approved. Right. All right. And that's what planners want. They want to see progress towards housing, affordability, urbanisation, that's what they want, when they went to school for Yeah, now
Marty  
it's sounds like that's about to change province wide with what is the bill? 23? Is that what is? Yeah. So it seems like they're, they're going to be kind of streamlining the process. I'm still interested to see how that actually plays out. But but you know, there's still going to be an approval process, right. So, you know, somebody still has to make the final decision. So it's not necessarily just a green light on everything. But yeah, anyways, back to like the London discussion. There's just way more inventory. There's a lot of underperforming properties there. There's a lot of properties that are poorly managed. And probably I would, it seems to me, I mean, I'm guessing, but it seems like the owners either inherited the property, or they just owned it for so darn long, like 20 or 30 years, that they basically let it rot. Yeah. And they're kind of ready to retire, like several of the properties we bought there, come in versus bailing. It was like in their mid to late 70s. Right. So you know, either, you know, they, they,
Amanda  
they're not taking care of it at that point. So you know, we've come in, but there's a lot of a lot of reasons to invest in London, I believe it's the 10th largest city in Canada, which is huge, their population is very large. And, you know, the the immigration that is coming into London is massive as well that when people are moving to London, there truly is the like the housing crisis is real everywhere. But in a large city like that. It's exaggerated, right? So why that's beneficial to investors is your vacancy rate. And your choice of tenant your tenant selection is improve the quality of tenant that you can choose because their options are fewer, right. So London overall is very robust city from an employment standpoint, as well, our properties are very close to the Victoria hospitals. So you get health care workers, the education field is really big in London as well, not to mention the tech industry. So these are kind of the main tenant employment profile that we're able to select from. So it's very robust. It's a good city. It's a big city. It's a growing city. And there's there's investment opportunities there for sure. And it's in our opinion, currently the best city to invest in right now.
Marty  
It's going to be our focus for the next little while, and we're
Amanda  
setting up shop there too. So you know, back to what you were saying, Erwin, we don't want to be spread out too thin, I don't want to own in 10 different cities right now. So there's a lot to be said, about setting up shop, really get to know your market, build your team of people there as well. Like we're doing very large scale renovations. So I don't want 15 carpenters on my roster, I want to know who is my go to who is my great electrician in this area. And you know, there's there's a lot of efficiencies to be gained about buttoning down your business and just running it really, really well rather than being spread out too far.
Marty  
Yeah, that's to your point, or one. That's another thing that I would say to anybody starting out, you know, what I tell my students as well is come an expert in your market, right? Like, there's so much to learn about, you know, landlording and renovations and just there's a lot to learn on a single property, right, if you're, if you're going to get into real estate, the list is long that you have to learn just on one property, it would be great to kind of automatically learn about that neighbourhood, rather than every time you're buying a new property, you now have to become an expert on a new city, a new area, become an expert in one spot while you're learning the operations, the landlording the property management, all of that sort of stuff, and try not to jump around now, obviously, that's not always an option. Some people you know, Ontario is expensive. So you know, I do see a lot of people that can't afford to buy here but want to get into some sort of investments. You know, like there's Alberta is a great spot or the East Coast that's there's more entry level.
Erwin  
Focus, don't don't buy what
Marty  
exactly I tell people even that, you know, maybe maybe look at two or three pick two or three cities to look at and then move on Yeah, and then make a selection and wherever that is now that should become your your area of expertise. Just repeat that strategy for you know, years over as long as you can. And I've heard
Amanda  
people say like, oh yeah, Ontario is very expensive. So I want to go somewhere else that is cheaper. And Marty and I say this all often is, I don't want to own cheap real estate, I want to own the best and the most profitable real estate. So it isn't just about buying at the lowest the lowest point possible. I don't want that real estate in those smaller markets, otherwise, you're not going to get the return on your investment. It's all about the ROI, right? Yeah,
Marty  
yeah, we always talked about like the primary markets in Canada versus secondary. So like Ontario's Ontario and BC are always going to be always going to be the primary markets, the only time you see people sort of going into Alberta and the other other provinces is when you know, Ontario or BC kind of hit that peak, and then other areas become more favourable because of the price point. But if all things are created equal, if Alberta's price ever rose to the level of Ontario, then people are always just going to pick Ontario. It's it's just there's jobs. And you know, just there's swings, and it's a lot more. Yeah, there's a lot more desirable desirability of Ontario and BC. So it's always going to be a primary market.
Erwin  
But yeah, focus. Yeah. Yeah, to
Amanda  
focus not be spread too thin. And then another thing for people who are beginning is, it isn't just about the, the fake it till you make it. And we see that oh, my God a lot. And if you're, if you're new, and you're starting off, and you're seeing people boasting about, you know, all these, you know, crazy deals, or what they're looking at what they're showing that they're doing, as opposed to maybe what they're actually doing behind the scenes is don't be discouraged. It isn't like you're just suddenly going to buy your first property, and it is 50 unit building, all of a sudden, that isn't where you start. That's not realistic to believe that and if you don't have the skills, well, how do you gain the experience, right? I started as a property manager. And this is actually when we met. Yeah, so I've self managed my properties before then. But I was hired as a property manager for a real estate brokerage. And I was looking after, I think at that time, it was around 50 single family homes, so they were all under my care. So what I got to do was actually learn Property Management School and get paid for it. Like, I feel like I went to property management University. And oftentimes those houses that go into management, they're struggling, the the owners are having a hard time with them. And it was the best education possible because the amount of this is gonna sound weird, but the amount of evictions that I was able to go through, it taught me the ins and outs of the landlord tenant board. And I had done probably within my career, probably 50 through the landlord tenant board, like actually, through the system filling out the paperwork. And I learned like what I learned doing that in even just one year in that first year was incredible. So this was before there was
Marty  
a 16 month wait, function
Erwin  
if half of that.
Amanda  
Yeah, but
Marty  
we actually we're dealing with one right now. But yes, we are. What What was it? Seven, seven months? We've got a hearing date for two weeks from now. But I'm 27 When did we apply was?
Amanda  
It was about seven months ago? Yeah. So I mean, where I was going with that is get the experience, you don't need to fake it till you make it. If you want to be an investor, then go be an investor and go get the experience. And if you can do some property management, it's a really great place to start. I mean, not everybody is a carpenter, not everybody is skilled hands like Marty has, you don't need to be able to have scouts.
Marty  
You do not need to be a trade certainly great if you if you are but you know, if you're not a trade then learn to work with trades. That's really I mean, are you gonna always invest in turnkey properties, right, that's gonna cost you more money in
Amanda  
the passive position. There's other options, but if you want to be like a working partner,
Marty  
if you want to make the best bang for your buck, or best, best ROI for your time, focusing on rehab properties is almost always going to be you know, other than new builds you know, like if you can buy a lot for a good price and do some kind of new build there's opportunity there as well but you don't have time Yeah, and understand learning to work with contractors and building that team is is really helpful too. So you don't have to you know, the goal is not to be on site. I know a lot of people you know they see the TV shows and they want to they want to go and swing a sledgehammer and you know knock some cabinets out and that's fine for like your first one.
Amanda  
I think you can remove them with that with your drill right?
Erwin  
isn't working on Instagram, I mean, always
Marty  
on the job site, and it'd be like no, we're saving these cabinets Let's unscrew them and you know the customer wants them for their garage or something so we would always unscrew them
Erwin  
off in our trades. People want them from their basements. Yeah. urges you to trash them. Yeah.
Marty  
TV you see them they're like for no reason carry the like they want to swing this heavy sledge hammers like that thing's heavy, and they want to swing this sledge hammer unless I have to. And I'm certainly not using it to take out a piece of drywall because you can just, you can just like pop the drywall off of the pry bar and take it out in one whole sheet. But people are like,
Erwin  
ah, and you're saying trade skills are important. They're wonderful. Even my own journey, my ex girlfriend and ex wife, I get the benefit of learning through about renovations because that family, my grandfather in law, now his father in law was a master plumber, had a plumbing business, my ex had a kitchen and bath renovation business. So I get to see it and live it renovating your own properties and also manage how she manages contractors how you manage sites and so yeah, but I find huge Yeah, but we were discussing before we're recording how I and my experience with some of my office working clients, they don't understand all the challenges that come with renovation projects. And I'll even expand on that, for example, like where I've seen some novices get in trouble not my own clientele, but once I've talked about in the show is they'll take on multiple distressed properties off market needs, you know, $100,000 word $1,000 worth of work, they don't understand that all of them can go sideways, likely all of them will have delays, material delays, Labour delays and some of this is natural they don't understand that they think this thing Gantt Chart contractor told me this they show up this day I'll be done by this day my refi will be done on Monday
Amanda  
that's it well there's a guarantee with renovations you're going over time and you're going over by cheque guaranteed so I can't put
Erwin  
my appraiser in six months time like knowing
Amanda  
that you're gonna rebuild
Erwin  
You're breaking my dream
Amanda  
yeah sorry bubble bursting
Marty  
I always try to explain to people it's like dominoes with with trades are like dominoes like if you can imagine like your contractor might be delayed starting on your job because of something that somebody else did like five lines back or five dominoes back right like he could be working on a job and the electrician didn't finish so that delayed him from finishings to delayed the whole job and so you can't even start your job because it's so perfectly good reason right and and so a lot of people you know, we were talking about this before a lot of people aim to punish their contractor for that sort of thing it's like a lot of these things are out of their control obviously
Erwin  
just to elaborate on the punish the contractor I've actually seen it taught in certain places where they talk about you know, there will be a penalty if you're beyond 60 days late oh my god beyond that to the contractor Wow. All right. Yeah, turn negotiating that or another
Amanda  
contractors like rip I'm not even signing this lose my number. Yeah. Yeah,
Marty  
or another thing when so a lot of contractors gave up prices pre pandemic for jobs that they're going to be starting in six or eight months and then price of lumber just skyrocketed and so studs went from like a for one two by four by by footlong was like $3 and it went up to $12 and so their pricing you know that was based on the the price at that time and so then they would have to increase the price. And again, some customers
Amanda  
are feeling like haha too bad on you but that's not true contracts. Yeah, we have a contract well, they're like well you're not actually forcing me to I'm not going to do the work then we know Yeah. Yeah, yeah. So that's the end of the day if those studs are installed on your property Guess who's paying for it it's not coming out of the contractors pocket and why should it right they
Erwin  
Yeah, but and also life happens like for example my my clients has a fear which part I think drywall was delayed because the drywall was fall or pet past you right? So there needs to there's gonna be a delay Yeah. All right. So but like these aren't these obviously aren't in the quote. Right? Yes. Yeah. Life happened
Amanda  
it says but even like working with trades, I have some experience minimal experience but having you on the job site this is where we divide and conquer. Yeah. When When Marty is doing the contracting because he is a trade the trades on site appreciate other skills. He's the King in my world, but I mean, you know, other people don't usually
Erwin  
trade the king. Okay. Let's continue. I love this. I love where you're going. Because the partnership, please continue.
Amanda  
Yeah. So when Marty's on the job site, and he's managing the trades, they appreciate that because they don't have to explain all of the ins and outs and they're speaking the same language, essentially. And then Marty understands like the flow of work as he was just saying the dominoes and there's also like these little in between jobs that are not really specific to any trade that Marty can jump in and often do as well and just keep the job progressing forward and keep cost down. So he does a really, really good job. Managing all of that, and I know they appreciate it. And it's something that I don't want to do managing a construction job site is not my jam.
Marty  
I do want to add, like, I want to caveat what I was saying about, you know, not getting, you know, to not being to on top of your contract or to like if there's a delay that can go very sideways as well, right? Like there's obviously tonnes of terrible contractors out there that have no business touching my hammer at all. And you know, they're not qualified. They're, they've never been trained, they watched a YouTube video and started a company and now they're doing trying to make up now they're doing Amanda's mother's bathroom,
Amanda  
I was just gonna say, you recently fired somebody in the most dramatic fashion and I got this was I've never seen
Marty  
like that. And by the way, I'm, I'm very respectful to trades, even if typically, if I'll have a trade, like, I've got this guy right now that I just fired, but he doesn't know he's fired. He's just not going to be hired back. He's been paid. But his workmanship for drywall was just terrible, right? And so he's not going to be hired back. There's no need to yell at him or give the royal you know, Royal firing. But Amanda's mother,
Amanda  
I don't want to get into should I get into this? So my mom's gonna listen to this podcast, I'm sure but you keep things.
Erwin  
Listener? Yeah, thank you.
Marty  
So she, she hired, there's this lever. She hired a contractor, and we gave her some tips. And we were going to help her, you know, select a few different contractors, we'll review the the quotes with you and, and we'll help you pick one. And I'm not sure what happened. We were busy or something. And somewhere along the line, I guess, by the time
Amanda  
we reviewed the quotes, they had already selected the ones. So I'm like, Okay, no problem my patient
Marty  
with us they select. And the site that they had hired him from, which was supposed to be like a middleman, mediation company that will will they take your money, and then they pay the contractor so that you don't get burned? Like a Pay Pal? Yeah, it was kind of like one of those type of companies, I don't want to name the company, but he talked them into going around it. He was like, Listen, you can save some money if you just pay me direct instead of paying in between the selected Pay Pal companies, unsuspecting people, but
Amanda  
tell us unsuspecting, and then this guy is showing up on the job site. And there's issues and he's showing red flags pretty early on. And you know, my mom, and my sister who is a mother of two now as well, they're, they just want their bathroom renovated. Right? And they don't know much about renovations to be managing trades. And my mom's sending me pictures but as you know, it's kind of difficult to see
Marty  
who's starting to show the signs of like he's showing up working an hour and then leaving on like a Saturday for set or he'd say he'll be there tomorrow and then doesn't
Amanda  
and it's like a family friend who is working and doing the tile instead of him and my mom's getting concerned and my sister is concerned so we go over on a Sunday or
Marty  
Sunday morning and she starts sending us pictures like I hope this looks right. Can you send them can get Marty to look at this. And to send me these pictures of the tubs installed in their laying tile and I'm looking at the tub and they've first of all the drywall around the tubs around super tile on you don't use drywall in a shower, which is insane but I could just see like that's drywall went behind the top and the tub was screwed into the drywall and like oh my god, this is completely wrong. Like it's this guy does not instal the tub at all. But he's already tiling the floor.
Erwin  
Did you make the effort to watch the YouTube how to do it?
Amanda  
He didn't even watch the YouTube right so
Marty  
I'm like that says the worst.
Amanda  
It was the worst. It was the worst. So Marty's
Marty  
like we got to get there next she's like well he said he'd be here today and it's Sunday like he's working only we're gonna be there in an hour. So we get there hope and I'm hoping I can go in and like look at his work before he shows up so I'm certain that I'm going to fire the guy or was it just like a bad picture or something? I get we pull in the driveway and then this contractor literally pulls up in the driveway as I'm the poser getting out of my my truck and I'm like, so I had like two seconds to run inside and I'm like no, I don't have time to inspect this bathroom to actually make sure that was seen so I will just just I walk in to the bathroom before he sees me and I within one second I'm like no, he's getting fired like this is there's tile like falling off the floor cracking under my feet.
Amanda  
That was just done like 12 hours before the tub is like installed on
Marty  
a huge angle crooked like they the drywall mud look like he put it on with a hockey stick. Like it was just everything was wrong. So
Amanda  
so I'm upstairs with our baby. My sister's up there with her two babies. And then my mom is like arm and arm with Marty and then this guy comes walking in and the dogs are barking like it's just it's a chaos scene. And he walks in.
Erwin  
I'm not gonna get I can't
Marty  
get a lot of F relief but I'm like he was Like
Amanda  
he was like, you're fired in a more I
Marty  
gave him I gave him 10 minutes of me, berating him and looking straight out and be like, Look, he kept wanting to look at the floor and like, look at me like you may, you don't know what the hell you're doing right? Like, that's, I'm paraphrasing here, but you don't know what the hell you're doing. You've never used a bathroom in your life. You've never said a tub in your life, and he would keep repeating it back to me. Oh, really? I've never put in a tub in my entire life. Like that's right. This was
Amanda  
a full blown scam. This wasn't a matter of it wasn't that good or anything like that? He was robbing my mom. He was robbing my sister and he was never gonna get the job done. You could see 1000s of dollars from them. And then he was then Marty was like, and there's one more thing that you can do. Get the bleep outta here.
Erwin  
This gentleman the person that sold the job. Oh, boy. Yeah, okay, I thought this was the minions.
Marty  
INS were there. This was like the head honcho.
Amanda  
That's like the worst of the worst that we've ever seen. The tile on the floor. Oh, that was the other thing in front
Marty  
of them. Because it came off. I'm like, Look at this. They're loose. I picked it up. And I threw it on the floor and smash. Like it was very dramatic. But anyways, this is not how I normally conduct myself. I'll like I said, normally if I fire somebody,
Erwin  
but this sounds like one of the worst thing is,
Marty  
it was just insane. But the reason I got so heated was because I it wasn't a guy that was trying and had made some mistakes. It was a guy that clearly knew he's scamming people, and my
Amanda  
mom and my sister, I mean, give me a break, like, you're not going to come in here and do that to our family. So you know, it's kind of a long and dramatic story to say to having an eye for managing your job site is extremely important so that you're not taken by scammers, and that you are able to inspect along the way before you're releasing paychecks as well. Like there's like I don't have a trained eye to go to a job site and say, well, this flooring is done properly. Where Marty does he understands how it actually needs to be installed. And what are the deficiencies? Do they need to come back and do the correction? So you know, for a new investor who's getting into it? And they think, Oh, well, I'm just gonna hire a general contractor.
Erwin  
For our who was managing?
Amanda  
Yeah, before four hour workweek, who's managing now for
Erwin  
my for my Burr? refi? Yeah, right.
Amanda  
Yeah, you got my
Erwin  
vacation? Because I don't need to check on anything.
Amanda  
Exactly. Yeah, we manage the contractor is extremely important, because this guy was calling himself a general contractor. So if you're writing those paychecks, those those checkpoints are so extremely important. And this was just one little bathroom renovation. Imagine this on scale. If you're doing a six Plex, 12 Plex, you know, the numbers go up
Erwin  
different cities all over Ontario.
Amanda  
You're investing out of province, people are you're investing in a province as well. Oh, good lord. So you know, it's just word of caution of stay in your lane, really, you know, work your way out and get those skills, build that team, you know, have people that you can trust on your team, I
Marty  
think to our level jumping, I guess, as well, since we're on the topic, we saw this happen firsthand in the last year. Well, I don't want to, like tell a huge long story. But there was a guy who's like, basically branded himself as a house flipper like a pro, you know, an expert. And he had like, maybe 10 or 11 properties, and was flipping a lot like really flipping.
Erwin  
I don't know who it is because it wasn't there in London. Yeah.
Marty  
You might know as the story goes on, okay, you're Yeah, they are. And so, but they've only been flipping for maybe two years. And it's like, okay, the markets really been exploding since like 2020. So you could basically flip houses with your eyes closed, you know, you don't even need to do anything you can, right?
Amanda  
Losing that you're actually good at what you're doing.
Marty  
created what that did for a lot of people, especially this one guy created a false perception of him and how good he was at what he was doing. And this is what I always taught try and tell people buy and hold is generally a fairly safe strategy, especially if you're, you know, you're building some value in. But if you're looking to just do quick flips, you know, it's like a game of hot potato, like, you're flipping this potato to somebody and if the market changes, whoever's caught holding that potato, you know, or I don't even is that a game? Yeah. You know, then that person's gonna go bankrupt. So we sold this guy he bought we had two properties we're selling last year assignment and this was in February, like last week of February last year when the market is on fire. And he gave firm offers to us firm offers. We sold two
Amanda  
properties them, one of them close, and we made a pretty penny on the assignment fee and it was great. Second one, the market had started to change and they reached out and said, We're not going to close and I said well this is firm. Do all like, what's the problem? Can I help you? He had the coach in me, I was like, Oh, what is it you need private lending? Do you need a better mortgage broker? Like, what is the issue here? So
Marty  
put out
Erwin  
or aren't they a coach to
Amanda  
wow. Presenting that way? I want real coach. So, you know,
Erwin  
by definition, there are coaches, they have coaching clients.
Amanda  
Yes. Yeah, they went through.
Erwin  
So these are paid to be a coach as well. Correct. So self
Amanda  
promoting, you know, the type that would like pay for a magazine to put their article.
Marty  
Go there. But yeah, so it turns out so the the one guy calls a man and he's like, trying to explain his way out of the scenario like, Look, I'm sorry, I'm not going to close. But here's what happened. I I put firm offers on like six other properties that same week, all over Ontario, you know, yeah. all over Ontario. And I'm recording the phone call. And his lender wanted suddenly, who only wanted 20% down suddenly wanted like, 35% down. And that's, that's I think there was more to it than just that. But
Amanda  
he was in over his head was no longer able
Erwin  
to say multiple private lenders, multiple private lender, I don't even know about each other. Yeah. Right. They don't know that. He's moonlighting on them. Yeah, exactly.
Amanda  
So they don't close. So then we're like, Okay, well, we're gonna sue you for our assignment fee, which is rightfully ours, right. And there was a deposit paid a small deposit of only 5k paid, but that's held by the lawyer in trust and only released on closing, well, we find out that he's clowns and claimed bankruptcy. And when you're a part of a bankruptcy, so this was learning, you know, it's kind of fascinating to go through the process.
Erwin  
When the market really turned, it was, it was just
Amanda  
as it was turning, and to be a part of the bankruptcy claim, it was fascinating to see because you actually see everybody that they owe debt to and the amounts and I'm and I received this list, and there was it was less than 200. But more than 100 100 people on the list, and I see the names, and I know a lot of these people are, and were on the list as well. And we're like, Okay, well, yeah, yeah. So we're never getting our money out of this. And it was just interesting to see how somebody had gotten themselves so over their head, and then the bankruptcy that there's no money left, that we didn't even get our deposit that that deposit that was held by the lawyer and trust goes through the bankruptcy claim. So
Erwin  
deposits gone, it's gone. It's not even your deposit
Amanda  
anymore. It's not our deposit, because it could only be used to purchase the property. And it could only have been released by a judge or the the offender
Erwin  
realise that I did
Marty  
this out that way. But But yeah, security deposits did not, it's not your good faith deposit. That doesn't really mean anything, it's an IOU. So I mean, in the event that they didn't go bankrupt, it would have mattered. But But anyway, so just
Erwin  
to give some context on the on the watch list was so long, it's because there was a broker, a mortgage broker involved, that had that connected a lot of those individual lenders, individuals
Marty  
are giving both secured and a lot of unsecured loans against probably a pile of unsecured loans against the same property.
Amanda  
Yeah. And he was expected they were expecting to do like the quick and dirty, right? In reality, real estate is not a quick and dirty game. It's a long, slow process. It's painful along the way, but he received calculating, right, yes, but that false perception of flipping properties, and making those quick bucks, it made them think that they could keep going like that, well, it all came crashing down. And there was a lot of people on that list that I feel badly for. I mean, ours, we didn't lose anything. It was an assignment fee that we didn't gain. So
Marty  
it was it was a fee we were owed that we weren't paid, it's hard to say isn't alone, versus like the vast majority of people on that list, had lent money and lost it. I
Amanda  
wanted to build our hot tub with that money for the assignment fee. So I mean, it's hard to be sad about something
Erwin  
you never had. I spoke to one of them that money was her tuition money. Oh, God, I
Amanda  
know. And I understand that. And some people it's part of their retirement plans. And it's tragic. We didn't lend to him. We just didn't receive our assignment fee. So you know, these other people are truly victims in that situation. Now also, I think it's important to say that most people don't behave that this is the first time I ever encountered this impact that those two business partners had on that many people and then the circle that it would impact beyond that is devastating. So you know, it's not something to be taken lightly. But yeah, it's serious when you're investing somebody else's dollars and should be taken seriously,
Erwin  
just to close the loop on the student I was speaking to whose tuition money was tied up, it looks like she will be paid out. Because the mortgage, the mortgage broker who did put that up All together took over that specific project. Oh, yeah, in order to finish the renovation, and then sell the property. Yeah. So and he's doing everything as far as I understand doing everything he can to make everyone whole to salvage that payment their interest to Wow, that's good. So there are good people out there.
Marty  
For sure. Yeah, like I said, this is the first time I've ever seen this in my entire career. But this is why, you know, it's important for you to understand, you know, due diligence when when you're doing this, whether you're lending money, or you're, you know, you're hiring somebody, there's a process of due diligence. It's not foolproof, there's no perfect way unless like if you're especially when you're dealing with unsecured loans, and that sort of thing, but But yeah, you there's a lot of tools you can put in place to protect yourself and help minimise the chances of encountering somebody, like,
Erwin  
I love that you brought that up. Because the reason I spend way too much time researching these things, because I want to understand where things went wrong. So one of the things that went wrong is the gentleman that we're talking about the gentleman who bought the property from you, that you signed to, I don't believe they had any spare construction background. So they don't have any sort of operational execution of a real estate, Burr flip whatever. Yeah, in terms of like, you know, and there's two of them. Yeah, neither of them were strong in the execution. Yeah, right now, which is what so I'll disagree with you. I think you should have a fair amount of trades understanding, yes. You shouldn't
Marty  
do that little size of the business. If you're gonna that's you're definitely like, I think it's definitely an asset for sure. I'm just saying it's not required for everyone like they had like, depending on your strategy, if yours like eight properties on that list, if your main scale, you should know how to execute. Sure. And if your main strategy is renovation focused, and those were then absolutely
Erwin  
one of the deal the students deal was for to build a brand new cottage. Lottery cottage. Yeah. Which Yeah, they just bought the only there was a little lot. Yeah, you need to know a lot about how to build a house. Yeah, yeah. So Muskoka, from London?
Marty  
I know. I've seen the place you're talking about two, which I didn't realise that was so that was taken over? Is that what you're saying? Like that was taken over by the
Erwin  
I'm told by one of the investors in that one blenders in that deal? Yeah,
Marty  
yeah. So anyways, just to like, sort of reiterate what I was saying, when I say it's not essential. What I meant is it's not, it's not essential for real estate investing as a whole. But if you're going to be focusing on renovation based investments, as opposed to turnkey or you know, passive investments, then it certainly would be essential for you to have a good understanding, which is why, you know, get to know your trades this again, focus development team, you know, start slow. Don't try and flip five houses at a time with firm offers. Like these are all No, no Hallmark. And even if you do know what you're doing, you still don't quit. Like there will never be a time where we're gonna go out and put buy five properties all firm offers, like, that's just not how you do things. Right. Yeah. So there's people
Erwin  
who even the good environment, developers are still going under. Yeah, like there's one in Vancouver, you answer about that. One, the bankruptcy protections. 700 million worth of debt 16 properties. The chief operating officer is a former city councillor of Vancouver. So they still couldn't get through the red tape. Departments done. Right. Yeah. So even if you knew the law know how there are risks. Yeah, of
Amanda  
course. Right. Yeah. And to understand that, and I mean, these worst case scenarios are, you know, few and far between, but to know who you're doing business with, is really important, not just like, Oh, hey, you're in real estate, I'm in real estate, let's go do a deal together. The due diligence is much more in depth than that other than just sharing an interest in real estate investing to understand who you're doing business with, do they have a track record? How long have they been doing this? Is this their first deal? Which is fine. Everybody has their first deal? You want to know? Exactly. Yeah. Wouldn't you want to know that? And what scale is their first deal, as well as their first deal? A duplex that makes sense? Is their first deal a 12 Plex. That doesn't make sense to me anyways, so you know, to mitigate some of these risks, it is possible, but you know, understanding with your eyes wide open about what you're getting into, from the financial partner perspective. And from a working partner perspective, like it's it's important,
Erwin  
and also good swung me to point you guys immersed yourselves into this business. Yes. Entirely. Yeah. For almost, it's been 17 years. Yeah,
Amanda  
it has been Yeah. So beyond my property manager side hustle. But But beyond my private property management, I was working as a real estate coach since 2014. That we're running out of time. Oh, geez. I know because we Babylon team. 2014. Yeah. So I coached and you know, led a team of coaches ran a content department for numbers a number of years out on the leadership team at Keystone are actually and went on maternity leave and haven't really been able to return since then. So I've got eight years of real estate, investment coaching. And completely this is this is what our life is property management experience our investments along the way, plus Marty's on site construction experience along the way that you know, we've been at it for a while.
Erwin  
So both you're immersed in the business, you're quite vertical in your integration in that you have your own property management business, you coach yourself, you raise your own capital, you teach it, right, you guys live it, breathe it. Alright, so it's not it's not quick. No money. Nor is it guaranteed rich. No, and it's not verified if you go slow. And pragmatically, it's pretty. It is
Marty  
pretty guaranteed if you go slow and steady. Yeah.
Erwin  
Smart. Versus Yeah, we're discuss like people, some people are going down in flames. Yeah. Right and moving back in with their parents and or their in laws. Like it's really, really sad,
Amanda  
right. And it's hard work. Like last night, I worked past 9pm. Like, you have to deal with your business. They can't be like, Oh, I'm self employed business will take care of itself. What?
Erwin  
Sorry, just to say it can be if you have different goals.
Amanda  
And if you got yourself there, right, like, you know, depending on how much time have you already put in. So you know, as we said, at the beginning of the conversation, we're working towards this transitional period, but we've got a huge project to accomplish first, before and again, it's like a your game of chess, you gotta move your pieces here. You know, planting seeds is another way that you can see it, but it takes time for the investments to grow. And you'll go through periods where you expand your portfolio, your portfolio contracts a bit as well, you're, you know, moving money around as you're saying, Okay, if I sell this property, I can do X, Y, and Z with those funds. Like you're always shuffling things around, it seems but you need to how much you get paid. Oh, are
Erwin  
we over time? Oh, boy. Oh, boy.
Amanda  
You invited very chatty people to your podcast. We can do this
Marty  
isn't a like a five hour podcast.
Erwin  
So what is the project you're currently working on?
Marty  
Well, we got to 23 units. It's a rehab property rubber, I guess you call it a burr. Like calling it a burr we're like rehab are
Erwin  
fully terms that we use, like like that are just been abused out there. Yeah.
Marty  
So why don't you explain it since Amanda's Amanda is the one who typically explains our deal to our potential investors. So
Amanda  
yeah, so we've got a 23 unit building in London, Ontario. And the overall plan here is to renovate the full building, our plan is to do 50% In year one 50% In year to trigger a refinance, do a large payout of profits, and then hold steady Eddy up until year five. So what we're seeking is financial partners, silent partners to come and participate in this deal with us. They are completely hands off. passive investors, Marty and I handle all of the work keep in close contact from a reporting and update perspective. But if they want to come along the journey with us from a passive in position, then there's room in the dealer or they want to learn more yet we offer coaching on a quarterly basis with the project. So I give very detailed reporting throughout the entire investment and with that coaching calls to make sure that they can decipher the reports, and that they understand how their investment is performing along the way and to learn and it's a kind of a fun thing to see that we're essentially turning over a full apartment building. So there's a lot to see along the way. And we're happy to share. So yeah, if any listeners are interested to come in the deal with us, then we do have some space available in this current opportunity, looking for funding up until February 28. So well, we have a little bit of flexibility beyond that as well. So they can reach out to me directly just by email. Amanda. Amanda, at elite rental management.ca Is my email. That's how they can get in touch with me.
Erwin  
You've both done a lot of TV, where are you documenting this anywhere on social media, YouTube anywhere?
Marty  
Okay, so we actually we used to document everything on our YouTube channel, which is called House hustlers. But ever since my baby, it's really pretty much been at a standstill since Montgomery was born. So I think we're looking we're looking to start ramping up on there a little bit more. Now that we're kind of stabilised as new parents. But yeah, that's so house hustlers,
Amanda  
a lot of past projects
Marty  
that it should be on there, that would be the best location to find it. But there's a tonne of past projects on there. If anybody's interested in looking at what we do. It's kind of it's kind of fun HGTV style and only I think mine's better than HGTV is but but you know I I put my my expertise and my spin and I do all the production and video editing and all that sort of stuff.
Amanda  
Yeah. And it came
Erwin  
as one word on YouTube,
Marty  
towards house hustlers on YouTube house hustlers.
Amanda  
And Marty had done all the editing production and all those videos, is why when we had a baby
Marty  
trying to do a renovation, and you know, moving cameras around yourself without a camera crew, and then you finish the renovation, and you've just got this pile of, you know, raw footage is, you know, hours and hours and hours. So, yeah, it just became a little bit too difficult to do the high production values anymore, but we'll see what the future holds. I do miss. I do miss it. Oh, yeah, for sure.
Erwin  
One thing earlier with putting out content is like a lot of it doesn't have a return. But it feels like a public service. Yes. Like, literally, we know, we know people going down in flames. It's incredibly sad. Yeah,
Amanda  
yeah. But to share the education along the way. I know within our jobs, like as coaches that key Spire, we've created a lot of content, but you would have to be a part of that community to actually access that content. So we have done a tonne of educational stuff. But that's within a private group that people can join, of course, but content on our own. We kind of put on a pause. Yeah, thanks, Montgomery. Yeah, I'm sorry. He's much more interesting.
Marty  
The old days may return still. So
Erwin  
perhaps we'll see. So way over time, any final thoughts you want to share? Especially to anyone who's like nervous about getting started in this market? Any final words?
Marty  
Yeah, I would say, you know, you need to find a way to make it happen. If you're interested in getting into real estate, I think it's an excellent idea. Some people are confused about, you know, prices and what's going on, they don't understand, you know, like, it's always gonna be a good investment, you know, things seem higher than ever. And people think that the only direction prices are gonna go is down. I totally disagree. We might see little blips in the market. You know, the market, always zigzags, but it zigzags upward. And so, you know, I highly, highly recommend buying real estate and a good way to start, if you are having trouble to raise the funds yourself, then you need to work with other people, whether it's teaming up with your siblings, and parents, colleagues, university friends, you know, pulling people together can make it feasible. And so, you know, like, it's about sacrifice, too, right? Like, a lot of people will say, Well, I don't want to live with my, you know, my university friends or whatever. And okay, but you know, the, if that's going to make it happen, if that's just sometimes you have to do it, you have to do even if it's just for a short period of time. So that would be the recommendation I have. Otherwise, you know, it's not gonna happen on its own, you got to make it happen. So
Amanda  
very nice. Yeah. And I think working within current market conditions, there's no perfect time to buy or sell real estate, because by the time you knew it was perfect, that bad period is gone. Right? So working within current conditions, leverage people around you, there's so many people doing amazing things in real estate, who are being incredibly successful with what they're doing. So you can hook up with a community, a coach, a mentor is extremely helpful. You don't have to go at it alone. And I wouldn't suggest going at it alone. There's there's a lot of education out there. But yeah, understanding that it's hard work. It's not quick and dirty. But it is entirely possible to take control of your financial future, because it's all about freedom, right? But if you have to work for your paycheck, you're gonna run out of hours, by the time you actually achieve what you need to retire comfortably and reach those goals.
Marty  
And don't worry about that passion thing. Pass. It's simple math. Yeah. Do the math.
Amanda  
Yeah, yeah. And you're gonna go through challenges and bumps along the way, but it's about overcoming those obstacles. And that's what you're learning from that's, you know, how you're how you're gonna grow. But yeah, it's not easy, but it's worth it.
Erwin  
Thank you both so much for coming in.
Amanda  
Thank you. Thank you very much blast Yeah.
Erwin  
Before you go, if you're interested in learning more about an alternative means of cash flowing like hundreds of other real estate investors have already, then sign up for my newsletter.

To Connect with Amanda & Marty:
Email: amanda@eliterentalmanagement.ca
LinkedIn: https://www.linkedin.com/in/martygordon-swingingthehammer/?trk=pub-pbmap&originalSubdomain=ca
YouTube: https://www.youtube.com/@HouseHustlers
Facebook: https://www.facebook.com/amanda.gordon.739
HELP US OUT!
Please help us reach new listeners on iTunes by leaving us a rating and review!
UPCOMING EVENTS
You are the average of the five people you spend the most time with! Build connections with empire builders and trailblazers at our iWIN events.
BEFORE YOU GO…
If you're interested in being a successful real estate investor like those who have been featured on this podcast and our hundreds of successful clients please let us know.
It is our honour to give back and educate others on how we build cash flowing real estate portfolios using all the best practices shared on this podcast, from the lessons of our hundreds of clients and of course our own experience in owning investment real estate.
If you didn't know already, we pride ourselves on being the best of the best real estate coaches, having the best property managers, contractors, handy people, cleaners, lawyers, accountants, everyone you need on your power team and we're happy to share them with our clients to ensure your success. 
New investor or seasoned veteran investor, we can help anyone by providing our award winning coaching services and this isn't all talk.
We have been awarded Realtor of the Year to Investors in 2015 by the Real Estate Investment Network, 2016 by the Canadian Real Estate Wealth Magazine and again in 2017 because no one told the judges no one is supposed to win the award twice but on merit, our peers deemed us as the best.  In 2018, we again won the same award by the Real Estate Investment Network.
Hopefully being the most decorated team of Realtors in Ontario will make you consider us for your first or next real estate investment.  Even if you don't invest in our areas, there's a good chance I know who would be ideal for you. 
I've been around for a while, some Realtors are talented at servicing investors there are many with great ethics.  The intersection of the two, talent and ethics is limited to a handful in each city or town.
Only work with the best is what my father always taught me.  If you're interested, drop us an email at iwin@infinitywealth.ca.
I hope to meet you at one of our meetups soon.
Again that's iwin@infinitywealth.ca
Sponsored by:
Infinity Wealth Investment Network – would you like to know how our investors returned 341.8% on positive cash flowing real estate over the last five years? On average, that was 68.4% per year.
Just imagine what winning in real estate could do for you.
If you would like to know how we did it, ask us how by calling 289-288-5019 or email us at iwin@infinitywealth.ca.
Don't delay, the top markets we focus in are trending upward in price, so you can pay today's price or tomorrow's price.
Till next time, just do it because I believe in you.
Erwin
Hamilton, St. Catharines and Toronto Land Development, Real Estate Investor, and soon to be builder.
W: erwinszeto.com
FB: https://www.facebook.com/erwin.szeto
IG: https://www.instagram.com/erwinszeto/
https://www.truthaboutrealestateinvesting.ca/wp-content/uploads/2023/03/Amanda-Marty.jpg
630
1200
Erwin Szeto
https://www.truthaboutrealestateinvesting.ca/wp-content/uploads/2017/06/TruthRectangleLogo.png
Erwin Szeto
2023-03-13 20:50:46
2023-03-14 00:40:51
17 Years In The Making + Keyspire = 50 Properties with Amanda & Marty