How to Prevent Basement Leaks with Manny Cabral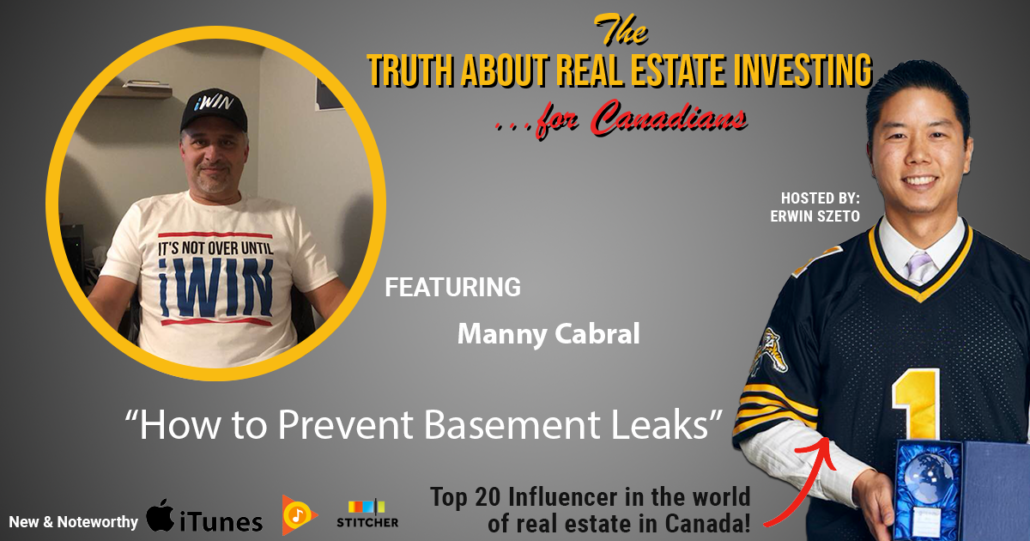 The 40th birthday that never ends….
My clients, I call them the infill boys: they buy houses with large lot sizes and build a 2nd building on the same property.
They invited me dinner, a Raptors game, post-game drinks, midnight Chinese food, followed by a night cap of bubble tea because, why not?
My clients are Andy, Charles and Steve. They are my clients and, more importantly, they are my friends and it's so great to have like minded friends. We can share business ideas and goof around so things NEVER get boring.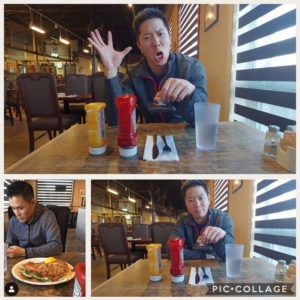 At dinner, Andy was telling me about an opportunity to turn a suburban bungalow into a three family home with basement apartment and rear edition.  I know a little about investing, so I have questions around utilities servicing and parking, to which Andy has answers. We even used whatever was on the table to visualize the plan.
Here, I'm using my phone to represent the addition.  It was the rear addition to the napkin (main house), but now it's the second storey to the main house.  Mind blown. Imagine buying a house for $400,000 and being able to convert it into a four family home for under $400,000.
With today's market rents, that same property would generate $74,400 rent, plus utilities, per year. All under one mortgage. :p
It's a dream, but hopefully we are two years from being two years away from making this a reality.  Assuming you have all the money you need for downpayments. Speaking of money…
New addition to the April 13th Agenda
What's the #1 problem for real estate investors? How to systemize a real estate business, so we have added it to our agenda for April 13th. It is tax season after all, so I'm sure you're all enjoying figuring out your tax stuff while the weather is all of a sudden warm and sunny. 🙂
How to better systemize your real estate business. And not just teach you – but show you the best systems by actual professional investors. We'll have best practices for bank accounts, receipt keeping and filing, filing systems for both paperwork and online record keeping. We could go on!!!
Our instructors:
– Kristy Allison McDonald, owner/operator of BK Real Estate with an 80+ property portfolio including lots of flips and legal duplexes.  Kristy and husband Brady live on their new 50 foot boat in the summer in the Bahamas. That's how systemized their business is.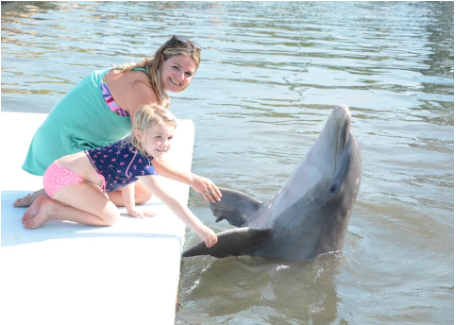 – Cherry Chan, Real Estate Accountant, investor of a 10+ property portfolio, and Accountant to many of the top investors in Ontario. We got her in the middle of tax season at a massive expense, of course, so you all can benefit.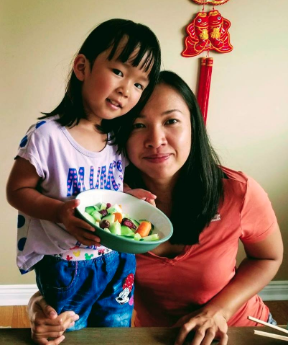 As per iWIN policy, we learn from the master class experts. Doers. Not Theory.
I have also asked Russell Westcott, JV Jedi, to offer more bonuses to attendees. I've negotiated, not ONE but TWO legal document joint venture agreements and the related checklist.  Russell has paid his lawyers a rate of $500/hour to prepare these documents and these will be free to attendees.  Attendees are saving Thousands with these documents alone.
April 13th, all day (9-5), Oakville. Click on the link for full details and to register: https://events.infinitywealth.ca/register
Or email Maria at maria@mrhamilton.ca
iWIN members: this meeting is included in your membership and will be recorded for your future enjoyment purposes.
How to Prevent Basement Leaks with Manny Cabral
Onto this week's show!
I'm getting a lot of emails and seeing it all over the investor Facebook groups, folks are experiencing basement leaks. I've invited my secret contractor, friend and client, Manny Cabral, on the show. Just to warn you, he's ultra-busy and selective of who he works with. He's earned the right, as he's so busy with his own portfolio and existing referral business.
Anyway, Manny is a real professional contractor. He used to manage government renovation contracts for government buildings and schools.  He's used to large scale projects with lots of regulation and moving parts, which makes him well suited to be a general contractor, investor, and house flipper.
Manny, plus his two sons, are members of iWIN and he used to sing and play guitar in a travelling rock band. As the serial entrepreneur that he is, Manny also collected and sold Corvettes. When our dollar was near par, Manny was the biggest reseller of Corvettes in Canada, but that's all boring compared to leaky basements, so have at it Manny!

To follow Manny Cabral:
Web: primoinvestmentproperties.ca
Instagram: https://www.instagram.com/emanuelc101/
Facebook: https://www.facebook.com/primorenoinc/
If you enjoyed the show and would like to learn more about investing in real estate then you do not want to miss my Top 10 Tips On Real Estate. It's FREE to Download!!
I've interviewed many of the leading authorities in real estate, including Best Selling Authors like Julie Broad, Don R Campbell, Russell Westcott, and Tom Karadza. My super star investors include folks who acquire two properties per month or have transacted on over 100 properties. I have learned a thing or two in my own investing and distilled it down to 10, you-can-not-ignore, tips if you want to be a successful investor.
To download the report go to www.truthaboutrealestateinvesting.ca/book
Sponsored by:

TitanInvestmentRealEstate.com – would you like to know how our investors returned 341.8% on positive cash flowing real estate over the last five years? On average, that was 68.4% per year, just imagine what winning in real estate could do for you. If you would like to know how we did it, ask us how by calling 289-288-5019 or email us at admin@mrhamilton.ca. Don't delay, the top markets we focus in are trending upward in price, so you can pay today's price or tomorrow's price.
Till next time, just do it because I believe in you.
Erwin
Hamilton, St. Catharines, Toronto, Land Development, soon to be builder and Real Estate Investor
W: erwinzeto.com
FB: https://www.facebook.com/erwin.szeto
IG: https://www.instagram.com/erwinszeto/
[/av_textblock]

https://www.truthaboutrealestateinvesting.ca/wp-content/uploads/2019/04/Manny-Cabral-1.png
630
1200
Erwin Szeto
https://www.truthaboutrealestateinvesting.ca/wp-content/uploads/2017/06/TruthRectangleLogo.png
Erwin Szeto
2019-04-08 21:08:46
2019-04-08 21:09:15
How to Prevent Basement Leaks with Manny Cabral