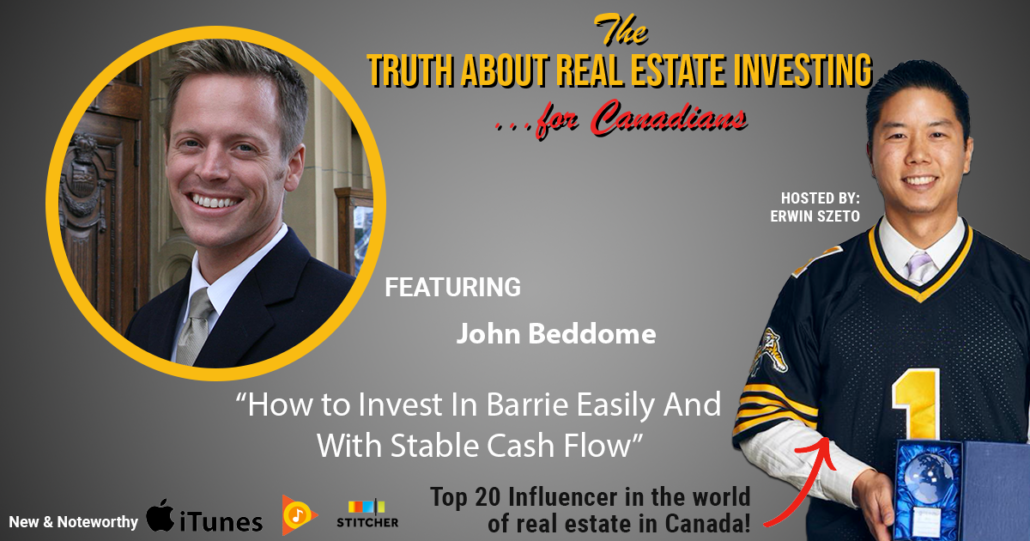 Is it weird to work on your birthday?
I kind of enjoy working, and our events allow me to see our clients and friends in person. This past Saturday, our team hosted 50+ investor on the iWIN Flip Tour in Hamilton. Our friend, client and iWIN member, Manny Cabral, is in the middle of flipping two properties so we could get the inside view. Literally, as some walls were not just closed, and Manny explained how the deal went down and planned renovations to maximize returns. Both houses were bought off-market, but will be sold on the market via our top Real Estate Agent team who has been working with investors for last four consecutive years.
One of the key factors of a successful flip is to purchase the property at a price below what it would sell for on the market. Often times the property is so unmarketable, and sometimes dangerous, that some owners prefer to sell off market. When selling a fully renovated, turn key property, the best practice in my experience is to sell it on market. Those who buy off market want a discount. If you're looking to sell and maximize sale price, then you want to market the property to as many buyers are possible to be in a position of strength when negotiating, as our client and iWIN member Manny Cabral is doing when his flips are done renovating.  
As I've mentioned on this show, the market is often irrational in how it behaves. I once had two offers on one of my listings, one was our offer, at asking with conditions; the second was $80,000 higher without conditions. If the property was not listed, I would not have received that 2nd offer for $80,000 more. But do know that communication and positioning had to be executed perfectly to generate that crazy aggressive 2nd offer.
As is goes with my networking group, the Infinity Wealth Investment Network (iWIN for short), we will continue to teach about flipping and off market deals and wholesaling, along with our full suite of investment hacker strategies. Our guest speakers last Thursday, Ryan Carr and Susan White, have done it all: tiny houses, vertical splits, horizontal splits, storage rentals, rent to own. They know and have done it all, they are investment hackers which enables them to maximize returns on any given property.
Why is that important? Sometimes, a great deal will come across your desk and the amateur might think, "This is a great buy and hold" or worse, "I'll pass". Whereas an investment hacker would look at the same property and think, "This would be a great property for a coach house addition for short-term furnished rental to someone waiting for the insurance claim to come in and rebuild their home and we can 3x the rents of a single family buy and hold."
Which investor do you think will come out of the next recession in the best shape?
Such is why we will continue to teach the latest and greatest at iWIN events:
As for our upcoming event:
April 13: [iWIN All Day Meeting] in Partnership with Russell Westcott: 7 Steps to Raise $100K+ Real Estate Raising Capital Academy-LIVE
VENUE – Sheridan College Conference Centre – we're back!!
For iWIN members, this is included in your Membership. Tickets are available to purchase for non-members as this is a

special event

. Members, not sure if you're registered? Email maria@mrhamilton.ca !
Russell Westcott, best selling author, expert instructor on the subject of raising capital for real estate investors is back to take an all day deeper dive on the subject of joint venturing where YOU the real estate expert will learn the expert secrets to attract capital partners for your real estate co ventures.
How to Invest In Barrie Easily And With Stable Cash Flow with John Beddome
On to this week's guest!!
Sadly, the truth is there are few people I like in the real estate industry and even fewer in the real estate investment industry.  John Beddome is not only of the good ones, he's one of the great ones.
John is a licensed real estate professional, he listens to what his clients want and gets them exactly that. The job is to guide investors as best as possible with the highest possible return on time and investment, and John delivers exactly that.
When I was checking John's references (I check references for guests of the show 🙂 I was informed this client was showed seven properties by John, and the investor bought five of them because John listened and found them exactly what they wanted.
John is also an investor, a top 10% investor, as one of the few who achieve double digit investment properties at 12, having started in 2007.  Even more important is what a good man, husband and father he is, but I won't spoil it for you here, but around the midpoint of the interview he had me choked up.
Finally, John is an original member of iWIN and member of the League of Extraordinary Real Estate Professionals that I personally endorse.  After you have a listen, you will understand how John qualifies.
Without further ado, John Beddome
To reach out to John:
Facebook:https://www.facebook.com/beddome
Web:http://investedinyou.ca/
If you enjoyed the show and would like to learn more about investing in real estate then you do not want to miss my Top 10 Tips On Real Estate. It's FREE to Download!!
I've interviewed many of the leading authorities in real estate, including Best Selling Authors like Julie Broad, Don R Campbell, Russell Westcott, and Tom Karadza. My super star investors include folks who acquire two properties per month or have transacted on over 100 properties. I have learned a thing or two in my own investing and distilled it down to 10, you-can-not-ignore, tips if you want to be a successful investor.
To download the report go to www.truthaboutrealestateinvesting.ca/book
Sponsored by:

TitanInvestmentRealEstate.com – would you like to know how our investors returned 341.8% on positive cash flowing real estate over the last five years? On average, that was 68.4% per year, just imagine what winning in real estate could do for you. If you would like to know how we did it, ask us how by calling 289-288-5019 or email us at admin@mrhamilton.ca. Don't delay, the top markets we focus in are trending upward in price, so you can pay today's price or tomorrow's price.
Till next time, just do it because I believe in you.
Erwin
Hamilton, St. Catharines, Toronto, Land Development, soon to be builder and Real Estate Investor
W: erwinzeto.com
FB: https://www.facebook.com/erwin.szeto
IG: https://www.instagram.com/erwinszeto/
[/av_textblock]

https://www.truthaboutrealestateinvesting.ca/wp-content/uploads/2019/03/John-Beddome.png
630
1200
Erwin Szeto
https://www.truthaboutrealestateinvesting.ca/wp-content/uploads/2017/06/TruthRectangleLogo.png
Erwin Szeto
2019-04-01 14:18:32
2019-04-01 15:12:02
How to Invest In Barrie Easily And With Stable Cash Flow with John Beddome