Ex CRA to Full Time AirBNB Operator Bryan Kirow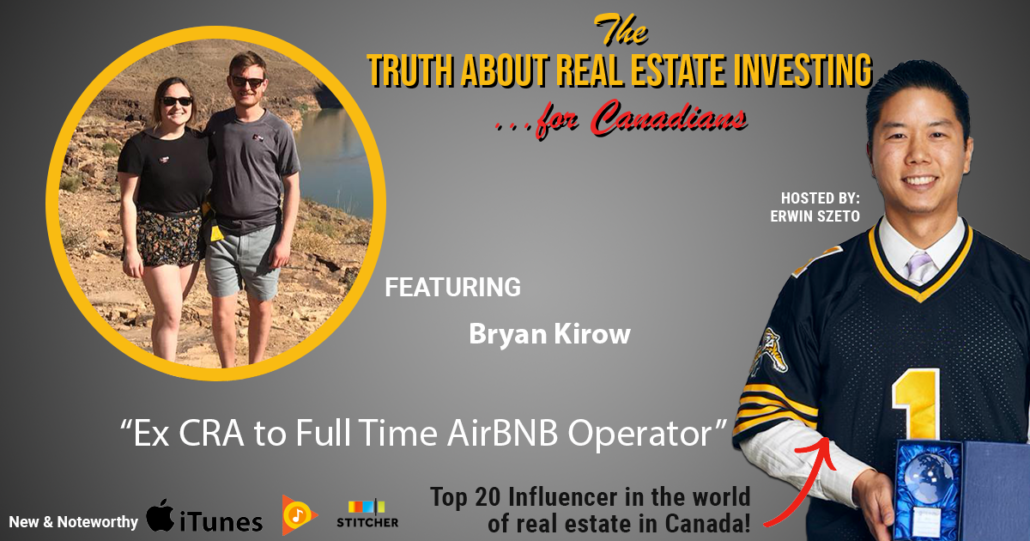 What is the deal with AirBnb rentals and short term rentals?
First off, I'd like to thank everyone for leaving their reviews on iTunes. It results in this show being one of the top investment podcasts in all of iTunes. If you have any constructive feedback or questions please send them in and not write them in a less than 5 star review.
We received a less than stellar review about my lack of understanding of RESP. Admittedly, I don't understand the nuances of RESP's, nor do I care to, but don't listen to me. My investments for my kids' education plan returned only a couple hundred thousand in less than five years.
Personally, I'm a problem solver, and the problem for a dad with young kids is affording their education. It's going to be expensive. A Globe and Mail article forecasted my kids' education costing $70,000 each for a four year undergraduate degree for tuition alone.
I have two kids, so I need to make an extra 70k times two. How do I solve this problem of affording university?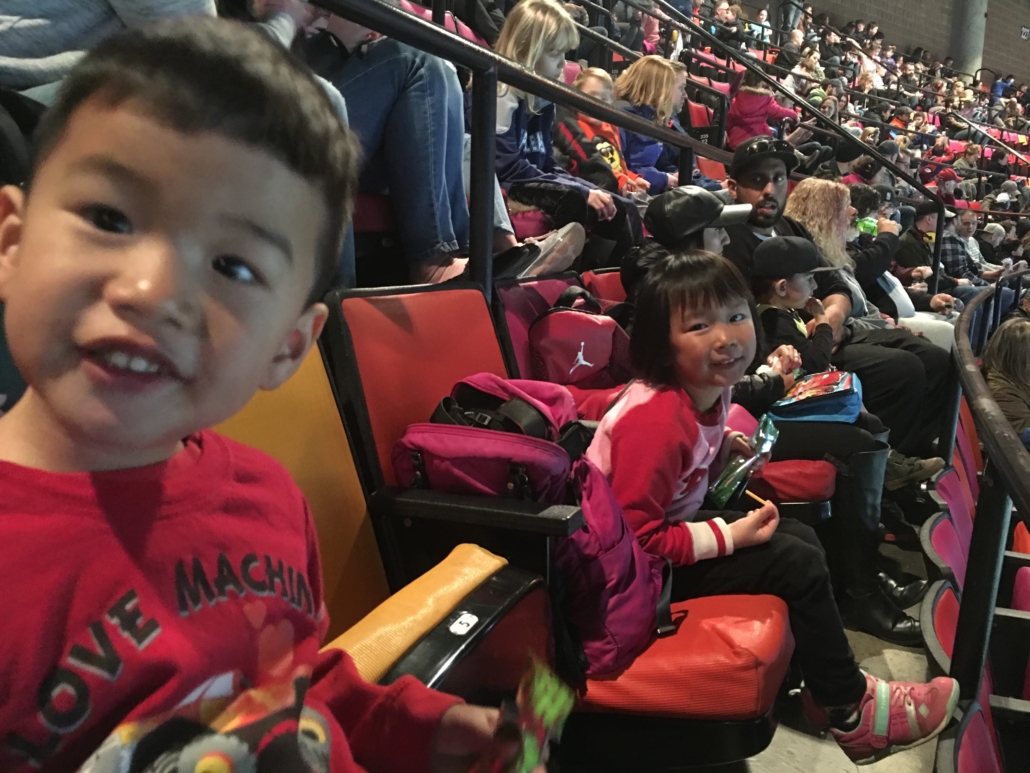 In hindsight, investing in real estate has worked out quite well based on the results of equity gains in the hundreds of thousands while my kids are only five and three years old.
In asking Certified Financial Planner, Masters of Business Administration holder, investor of 10 properties, and upcoming guest of this show, Kathleen Van Den Berg, she informs me the nuances of RESP's maximum grants per lifetime are $7,200 per kid. Again, I don't understand the nuances, I have shiny-thing syndrome, but my problem is saving $70,000 big, not $7,200 in grants.
I'm not saying don't invest in RESP's, I think for some they make a lot of sense, but personally, for my kids, I need a lot more savings and flexibility. More and more I see the quality of education for Sales, Marketing and Business to be better outside of traditional brick and mortar universities. Back we can talk about that another time.
Ex CRA to Full Time AirBNB Operator Bryan Kirow
While we are talking about my kids' houses, one of them we have changed strategy from student rental for college kids to a short term rental. What a coincidence I had an in depth learning session, I mean interview, of a full time AirBNB operator Bryan Kirow of Northern Host Kirow Management Inc with over 400 overnight stays in his units, and counting.
As you can tell from the interview, he's quite bright. Upon graduating university he worked for the Canada Revenue Agency (CRA). For our American friends listening, that's the equivalent to the IRS in the USA. Bryan worked there until life had him move out of town and he decided to make a full time gig of operating short term rentals remotely, as some properties are over 300km's apart, and he's acquiring more properties. Currently he owns four properties with seven units, but his portfolio is doubling in size in just a few months.
His investments have worked out quite well, as he's often doubling or tripling the rental income of a long-term strategy, and at the same time avoiding many of the tenant issues from long-term tenancy. Bryan even shares the little known renovation to try to double his already tripled annual rents on his property in a vacation town. Doubled his tripled rents. I know that sounds weird, but when you listen it will make more sense.
Would you like my show notes?  The notes I'm taking during the interview, as I know many of you listeners are pre-occupied while commuting or cooking or working out while listening to this. If you are interested, I will include my notes in my weekly email that lets folks know the episode is available. Like you, I'm an investor, and here to learn. I'm finding typing my own notes is a good practice for learning. My notes can be yours too if you simply go to https://www.truthaboutrealestateinvesting.ca/ and enter your name and email to subscribe.

To connect with Bryan:
NorthernHost.ca → click contact to get a message to Bryan
I have Bryan's email too, but I fear we will break his inbox, so if you're a client or iWIN member, simply ask.
If you enjoyed the show and would like to learn more about investing in real estate then you do not want to miss my Top 10 Tips On Real Estate. It's FREE to Download!!
I've interviewed many of the leading authorities in real estate, including Best Selling Authors like Julie Broad, Don R Campbell, Russell Westcott, and Tom Karadza. My super star investors include folks who acquire two properties per month or have transacted on over 100 properties. I have learned a thing or two in my own investing and distilled it down to 10, you-can-not-ignore, tips if you want to be a successful investor.
To download the report go to www.truthaboutrealestateinvesting.ca/book
Sponsored by:

TitanInvestmentRealEstate.com – would you like to know how our investors returned 341.8% on positive cash flowing real estate over the last five years? On average, that was 68.4% per year, just imagine what winning in real estate could do for you. If you would like to know how we did it, ask us how by calling 289-288-5019 or email us at admin@mrhamilton.ca. Don't delay, the top markets we focus in are trending upward in price, so you can pay today's price or tomorrow's price.
Till next time, just do it because I believe in you.
Erwin
Hamilton, St. Catharines, Toronto, Land Development, soon to be builder and Real Estate Investor
W: erwinzeto.com
FB: https://www.facebook.com/erwin.szeto
IG: https://www.instagram.com/erwinszeto/
[/av_textblock]

https://www.truthaboutrealestateinvesting.ca/wp-content/uploads/2019/04/Bryan-Kirow.png
630
1200
Erwin Szeto
https://www.truthaboutrealestateinvesting.ca/wp-content/uploads/2017/06/TruthRectangleLogo.png
Erwin Szeto
2019-04-19 16:43:40
2019-04-19 16:43:43
Ex CRA to Full Time AirBNB Operator Bryan Kirow