Can You Get Rich Working for a Start Up? with Tony La
Last day of school!!!! I hope all you adults enjoyed all the amusement parks and travel before the kids are on summer break and making everything busy. 😛
For my own kids, today is their last day of school and thanks to my boss, I was able to drop them off this morning to have a quick hello with my kids' teachers. For my daughter, it's her last day at this school as she "graduates" to Junior Kindergarten in the Fall. My daughter doesn't know it but I just got the best Father's Day present. Her Teacher summarized her report card as being, "she's perfect."
I can't take all the credit, Robin is her mother's daughter. She's going to be great at school. However she is a product of her environment as well. Robin has seen both mom and dad present at several events, including myself being the MC for my cousins wedding a few weeks back. She's too young to notice, but mom and dad are introverts who were never comfortable public speaking.
Here's Robin being the social butterfly at my client Simeon's wedding.  Instead of eating dinner, she danced with her cousins and she played with the wedding party.  She's even sitting in the groom's chair at the head table in one of the pictures. She's not afraid of the spotlight and that's something she's learned from mom and dad. She just doesn't know we're afraid when do all our public speaking. However, public speaking is required to give value, attract business, and achieve our goals both personally and for our charity, the Hamilton Basket Brigade.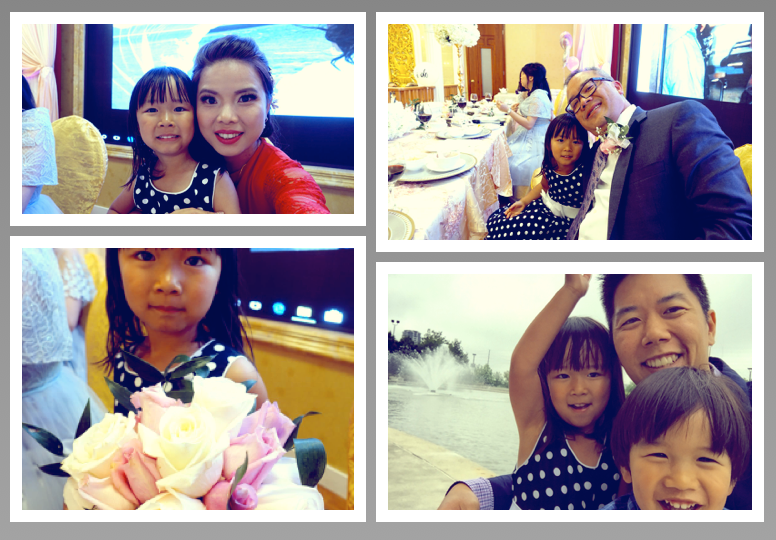 It seems the kids are watching, so go forth, be awesome, and be the super star your kids think you are.
Other happenings this week: Cherry and I were guests of Doug and Anna at the sold out KWCREI club meeting in Cambridge and we shared the latest tax rule changes (Federal and expected from Doug Ford) and tips on getting offers accepted.
If your association or club needs speakers, kindly let us know: admin (at) mrhamilton.ca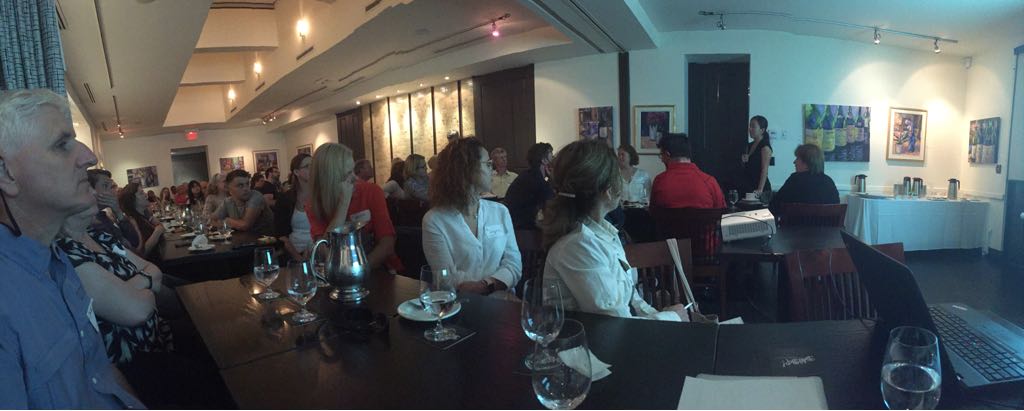 In the News:
Our charity and I were profiled in this month's Real Estate Professional magazine. It's always an honour to share our attempts to alleviate poverty in Hamilton and hopefully we inspire more to help in our communities. Big changes coming to our basket brigade format!! The full article can be found here on page 58, link: https://www.repmag.ca/contents/e-magazine.aspx?id=243813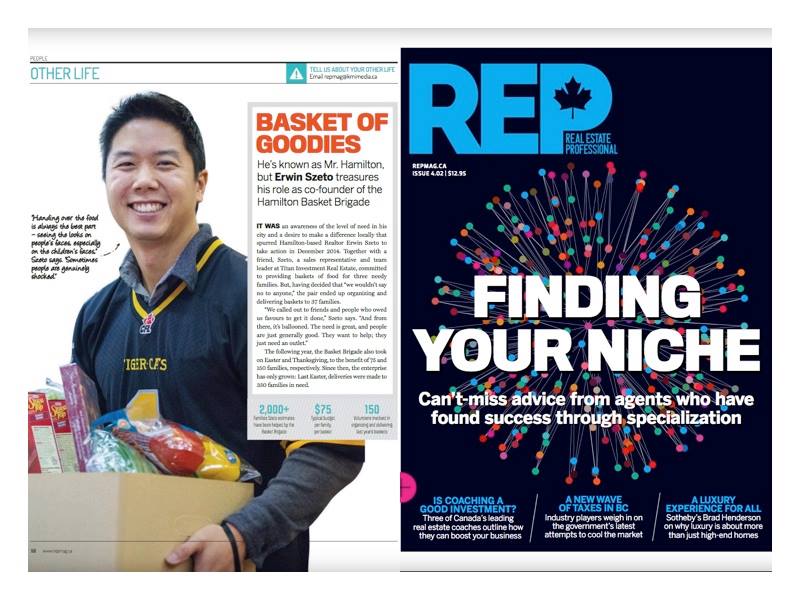 Can You Get Rich Working for a Start Up? with Tony La
This week's guest is Tony La, Chief Technical Officer of start up: Honk Mobile. Haven't heard of them? That's OK, because you will.  They take mobile payment for parking and they just signed Pearson International Airport in Toronto. With Honk Mobile you can pay for parking and re-feed the meter all from your phone so you don't need to have change and you don't need to run back to the meter to pay for more parking if the meter is running out.
The business and founder is so hot, they were featured on Dragon's Den and four of the five Dragons made the owner offers: http://www.cbc.ca/dragonsden/pitches/honkmobile
As you can tell from my recent line of questioning for guests of our show, the question is: how can we make money? Preferably passively, reliably, predictably, securely, and insurably. I know I made that last one up, but you know where I'm going. What's the best way to get rich? Hence we needed a guest on the show to talk to start ups that have the potential to be the next Uber or AirBnb.
So can we get rich working for a start up? Let's ask my friend, client, and real estate investor, Tony La.
Show Notes:
Tony on Instagram https://www.instagram.com/tonylato/
Sponsored by:
TitanInvestmentRealEstate.com – would you like to know how our investors returned 341.8% on positive cash flowing real estate over the last five years? On average, that was 68.4% per year, just imagine what winning in real estate could do for you. If you would like to know how we did it, ask us how by calling 289-288-5019 or email us at admin@mrhamilton.ca. Don't delay, the top markets we focus in are trending upward in price, so you can pay today's price or tomorrow's price.
HaltonREI.ca – This episode is brought to you by my networking group, the Halton REI. We meet in Oakville (part of the Halton Region), but mainly invest in the top investment towns west of Halton: Brantford, Hamilton, Niagara Region.
We regularly feature the top speakers from our industry. The vast majority of our attendees are seasoned investors, so you will want to spend more time around these folks, as you are the average of the five people you spend the most time with. Your net worth is your network, so choose how you spend your time wisely.
Knowledge is power. Every meeting we share the latest in market rents, prices in the top neighbourhoods, and strategies for investment. We share the best property available as our Best Buy Property of the Month. We share the best tips and tricks for you to implement immediately to your investment businesses to fast track YOU on your journey to financial freedom. It's up to you if you'd like to be on said journey.
To get on the invite list please register at https://www.truthaboutrealestateinvesting.ca/meeting/ and you will receive an invite to the next Halton REI meeting once announced.
But don't listen to me, here's what members of our community are saying about the Halton REI!!
Till next time, Just do it, I believe in you.
Erwin
https://www.truthaboutrealestateinvesting.ca/wp-content/uploads/2018/06/14711398_10154272403774748_1293321388180887481_o.jpg
1073
1081
Erwin Szeto
https://www.truthaboutrealestateinvesting.ca/wp-content/uploads/2017/06/TruthRectangleLogo.png
Erwin Szeto
2018-06-28 14:24:59
2018-06-28 22:04:43
Can You Get Rich Working for a Start Up? with Tony La