Life After Tragedy. Thank Goodness for Real Estate. With Jay Gabrani
Hello Everyone with real estate investments!!
My health journey continues with a physical check-up with my family doctor and my high performance
ND, Dr. Callum Cowan.
Quick recap, for the last two-three months, my only breakfast is a coffee (sometimes tea) with about one tablespoon each of grass fed butter and organic coconut oil (substituted for Brain Octane oil as I find it easier to stomach).
That's all I eat until my pre work out banana and protein shake plus lunch and dinner.
This past week, I've been even lazier, just having two tablespoons of cod liver oil and coffee as it's less blending and cleaning. Fish oil is good for the brain and I figured it would help my creativity. But as I type at 11:30 am, I can feel my energy starting to wane and I need a snack. 😛
This method is called time restricted eating and even though I technically break my fast with the fat and coffee, my body doesn't know any different since my body is consuming fat from my fat stores. Dr. Cowan says my eating window is actually eight hours in practice and I don't need to fast anymore than I already am.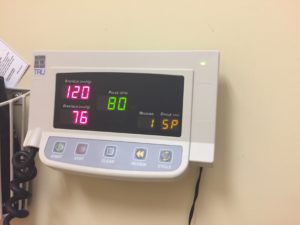 Results? I have set many life time personal bests in strength while doing this experiment. Just last week I cleaned 235 lbs twice. I'm lean as heck as well. One problem though is my cardio is not where I want it to be. I ran just over a mile in 8 minutes 40 seconds last week while my heart rate over 90% over half the time.
My family doctor has no concerns, my blood pressure is 120 over 76 which is near optimal.
So what's next? I've requested blood work, including cholesterol, and Dr. Cowan wants me to track my calories as he thinks I'm low and I think he's right. After two days of tracking, I'm consuming an average of 1900 calories… yet I'm not hungry, and I'm sorry for sounding like an ass for all of you trying to lose weight. 😛
Life After Tragedy. Thank Goodness for Real Estate. With Jay Gabrani
What can I say about Jay, he had it all. Successful investments, a business, and a growing family, until tragedy struck and took the mother of his three young children. Thanks to his real estate, his portfolio was able to support Jay and his kids while on leave for three years to mourn and care for the kids.
We go deep into what happened, how it affected the kids, how Jay got through it now four years later, lessons learned, what Jay would have done differently for his wife and Jay's three sources of passive income that allow him to be a full time dad, yet still living in one of Canada's most affluent cities.
This is part one of a two part series of the most difficult interviews I have done. If you're a parent or ever plan on being one, have a listen.
Sponsored by:
TitanInvestmentRealEstate.com – would you like to know how our investors returned 341.8% on positive cash flowing real estate over the last five years? On average, that was 68.4% per year, just imagine what winning in real estate could do for you. If you would like to know how we did it, ask us how by calling 289-288-5019 or email us at admin@mrhamilton.ca. Don't delay, the top markets we focus in are trending upward in price, so you can pay today's price or tomorrow's price.
HaltonREI.ca – This episode is brought to you by my networking group, the Halton REI. We meet in Oakville (part of the Halton Region), but mainly invest in the top investment towns west of Halton: Brantford, Hamilton, Niagara Region.
We regularly feature the top speakers from our industry. The vast majority of our attendees are seasoned investors, so you will want to spend more time around these folks, as you are the average of the five people you spend the most time with. Your net worth is your network, so choose how you spend your time wisely.
Knowledge is power. Every meeting we share the latest in market rents, prices in the top neighbourhoods, and strategies for investment. We share the best property available as our Best Buy Property of the Month. We share the best tips and tricks for you to implement immediately to your investment businesses to fast track YOU on your journey to financial freedom. It's up to you if you'd like to be on said journey.
To get on the invite list please register at https://www.truthaboutrealestateinvesting.ca/meeting/ and you will receive an invite to the next Halton REI meeting once announced.
But don't listen to me, here's what members of our community are saying about the Halton REI!!
Show Notes:
The Intelligent Investor: The Definitive Book on Value Investing
by Benjamin Graham (Author)
https://www.amazon.ca/Intelligent-Investor-Definitive-Value-Investing/dp/0060555661
Market Wizards, Updated: Interviews With Top Traders
Jan 17 2012
by Jack D. Schwager
https://www.amazon.ca/Market-Wizards-Updated-Interviews-Traders/dp/1118273052/ref=sr_1_1?s=books&ie=UTF8&qid=1530795928&sr=1-1&keywords=market+wizards&dpID=51TwiPDzCrL&preST=_SY264_BO1,204,203,200_QL40_&dpSrc=srch
https://stansberryresearch.com/
To get in touch with Jay:
On LinkedIn: https://www.linkedin.com/in/jaygabrani/
On Facebook: https://www.facebook.com/jaygabrani
Till next time, Just do it, I believe in you.
Erwin
https://www.truthaboutrealestateinvesting.ca/wp-content/uploads/2018/07/Screen-Shot-2018-07-05-at-9.43.38-AM.png
752
906
Erwin Szeto
https://www.truthaboutrealestateinvesting.ca/wp-content/uploads/2017/06/TruthRectangleLogo.png
Erwin Szeto
2018-07-05 14:14:40
2018-07-11 14:44:48
Life After Tragedy. Thank Goodness for Real Estate. With Jay Gabrani