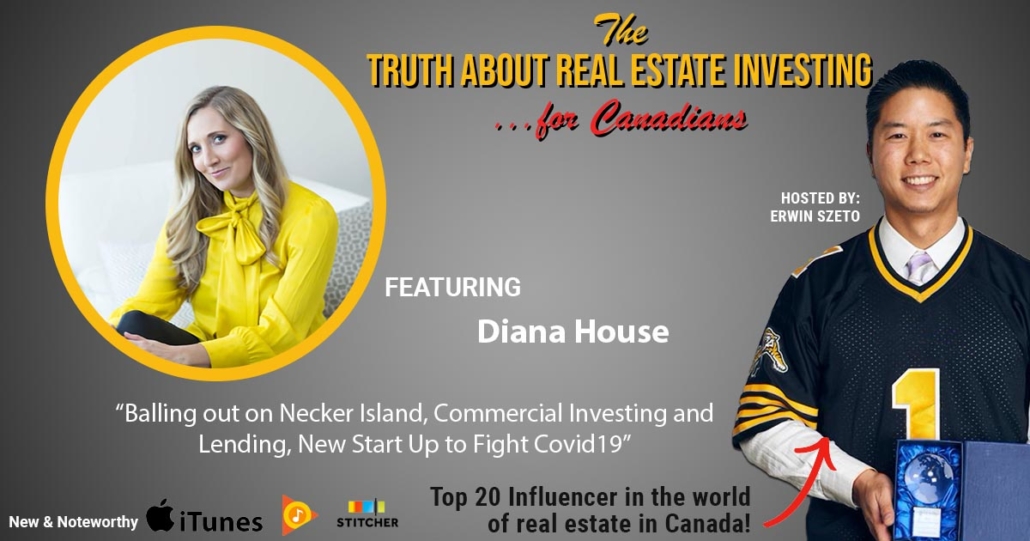 Thank goodness the limits on gatherings are increasing to 10 people on June 12th! 
Like many of you, I'm getting a wee bit tired of the lock down.  Especially when my mom who lives in Hong Kong tells me their economy didn't shut down; restaurants recently increased capacity from 4 per table to 8. 
It's been over one month since a new, local case of Covid was reported.  There are plenty of lessons on how to handle a pandemic.  Places like Korea, Hong Kong, even New Brunswick nailed it.  BC is already going back to school part time.
It just sucks to be an entrepreneur, when, like many of you, we chose the entrepreneurial life so no one could tell us what to do and we are now being told what to do.
On the positive side, with all the rioting and violence going on the south of the border, I'm reminded yet again how grateful I am to be Canadian and grateful for stock hacking and real estate. 
All are opportunities equally available to anyone no matter the colour of your skin.  As a minority growing up in Canada, my family was one of the early Chinese to come here fleeing Communism.
When I was in elementary school, there were three Chinese kids in the whole school.  There was my brother and I plus another Chinese boy who everyone assumed was also my brother.
Investing has enabled those considered poor to enter the top 10% and even top 1% and we've had many of those folks on this show and we'll have many many more.
The investing community as I know it, is inclusive to all backgrounds and unfortunately a lot of assholes too, but we'll do our best to only have cool people on this show, including today's guest in Diana House.
Before we get to Diana, a few updates from our parts:
For the 2nd time in 11 weeks, I beat Cherry in our weekly stock hacking competition.  It took a personal best by me: a five figure week, all USD in cash return which is great and all, but Cherry still maintains an overall lead of five figures.  It will be tough to catch her in the overall race as we're both adding to our accounts after our most recent refinance.
We successfully refinanced that house that Cherry was mad at me for buying, sight unseen, no conditions, which I do not recommend to beginner and intermediate investors. 
This house had a leaky basement, black mold on all foundation walls, and a cockroach infestation. We found a dead mouse in the electrical panel and the whole house was knob and tube electrical: a known fire hazard and because of it's proximity to a University, no bank would give us A rates. 
On top of that, we're buying with a corporation and we're a weee bit stretched on credit.
In the end, we renovated top to bottom and I'm beyond ecstatic with the 2nd appraisal.  The first appraisal sucked, the second was $40,000 higher after I provided the 2nd appraiser extensive details of the costly renovations plus a quality comparable sale of my choosing 😊.
The plan is to reinvest the real estate profits via stock hacking, which is my favourite thing to do, have profits reinvested for more profits, reinvest again two more times, then eventually we can pay for a new pool next year paid for with profits.
None of this would have been possible without:  A) Being Canadian and B) Investing in whatever.
I don't care what you invest in, just that you invest and exit the rat race.
On to this week's show! This week we have Diana House!
Balling out on Necker Island, Commercial Investing and Lending, New Start Up to Fight Covid19 with Diana House
A SERIAL ENTREPRENEUR OBSESSED WITH EMPOWERING ENTREPRENEURS IN THEIR BUSINESS FINANCES. 
Her track record speaks volumes: she has built a highly profitable 7 figure company, been on Dragon's Den (the Canadian version of Shark's Tank), done a successful crowdsourcing campaign and sold two businesses in the e-commerce space. 
She now works with a fellow entrepreneur, her husband, on FFV Capital and Fast Forward Ventures, their real estate companies focused on private financing and commercial real estate investing. 
She's been featured as one of the top female entrepreneurs in Canada by the W100 and also recognized as a top 20 under 40 entrepreneur by Business London.
I give you, Diana House.
To Listen:

To Follow Diana:
Instagram: https://www.instagram.com/dianapowerhouse/?hl=en
Linktree: https://linktr.ee/dianapowerhouse
Go Fog It: https://www.gofogit.com/
NO MORE Confusion
After all the Youtube videos, books, and forum posts, you're probably still left with questions. Starting in real estate is a tricky thing.
Frustrated beginners often ask how a legal basement suite conversion actually works. Most of the time we can only give general answers. But now, we get to dive in.
At this in-depth, free class you'll learn how to take your first steps as a real estate investor.
Nothing is held back. Everything from analyzing basement suite conversion deals, to renting out your first property at a profit, and even how to refinance and do it all again!
More secrets you'll uncover are:
Profiting in a HOT market…

Municipal bylaws to watch out for…

Mortgage terms that favour refinancing…

AND one barely used tactic for higher appraisals…
If you're frustrated, unsure of how to get started, this is for you.
 Sign up now for the Invitation List and be one of the first to get an invite to the next class.
Sponsored by:
Infinity Wealth Investment Network – would you like to know how our investors returned 341.8% on positive cash flowing real estate over the last five years? On average, that was 68.4% per year, just imagine what winning in real estate could do for you. If you would like to know how we did it, ask us how by calling 289-288-5019 or email us at meaghan@infinitywealth.ca. Don't delay, the top markets we focus in are trending upward in price, so you can pay today's price or tomorrow's price.
Till next time, just do it because I believe in you.
Erwin
Hamilton, St. Catharines and Toronto Land Development, Real Estate Investor, and soon to be builder.
W: erwinszeto.com
FB: https://www.facebook.com/erwin.szeto
IG: https://www.instagram.com/erwinszeto/

https://www.truthaboutrealestateinvesting.ca/wp-content/uploads/2020/06/Diana-House.jpg
630
1200
Erwin Szeto
https://www.truthaboutrealestateinvesting.ca/wp-content/uploads/2017/06/TruthRectangleLogo.png
Erwin Szeto
2020-06-12 10:09:23
2020-06-12 10:09:25
Balling out on Necker Island, Commercial Investing and Lending, New Start Up to Fight Covid19 with Diana House