Mortgage Market Update With Dave Butler
Hello Everyone with Real Estate Investments!!!
I trust you all had a great weekend!!
My cousin, Simon, and new cousin in law, Jessica, got married this weekend, so I took a few days off as we had family from all over the world come to town for the wedding.  It was great catching up with family I hadn't seen in years or, in some cases, decades.
Being of Chinese descent, we can't help but talk about real estate. 😛  My cousins, Chris and Olivia, are visiting from Oakland, California. As they grew up and live in California, one of the nicest places to live in the world let alone North America, I asked them about their housing market. They tell me starter houses start at $1,000-1,200 USD per square foot.  First off, that was the first I had heard of houses priced per square foot, and I quickly calculated my own home's appraised value per square foot. 😃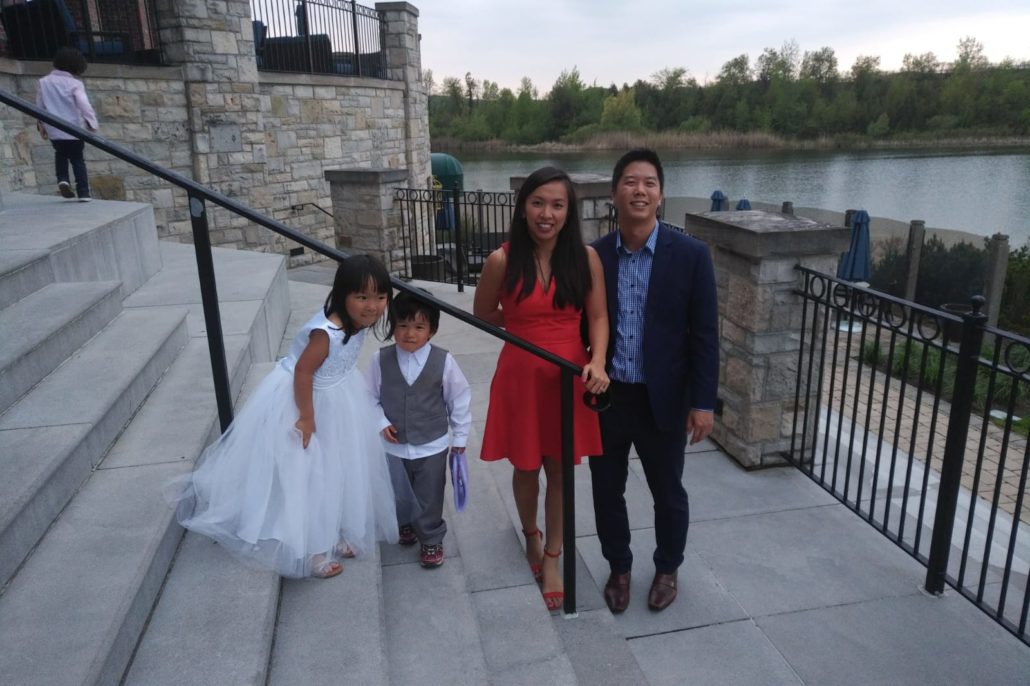 Note that Oakland is considered the affordable area of the "Bay Area" near San Francisco and San Jose, where prices are much more expensive.  We chatted about how their friends get into the market and they basically don't, they have to live further away. Those who do enter the housing market got help via family or inheritance, or their start up went to initial public offering. 😛
My other cousin, Thomas from Hong Kong, is planning on moving to Canada. Like many immigrants, they want a better environment to raise their family, where education is world class and not just for the elite. I'm talking about elementary school too.  Thomas said he was planning on renting for a year before buying, to which I said he should buy instead. If he doesn't like the neighbourhood, rent it out and buy another house. Thomas laughed, so I mentioned how houses have double in value in the last 5-7 years and it could very well happen again in the next ten years (Will it happen? I don't know but I'm loading up on real estate just in case).  My question was, "Do you want to pay today's prices or the price in ten years?"
Thomas is family, so I care about his family's financial future, plus I can talk this way with family but I never would with a client. 😃
Where will prices go? I have an educated guess and will share the data this Saturday. No one knows for sure, but since affordability has not made sense in Toronto or Vancouver for years, my plan is to take a look at what prices are like in other markets where affordability makes no sense, to maybe get an idea or what our price ceiling may look like.  See you all Saturday!!
---
Mortgage Market Update With Dave Butler
This week's guest is none other than Dave Butler of Butler Mortgage, one of the top producing mortgage brokers in the country, and my personal Mortgage professional.  Dave is going to update us on the latest in the lending markets in terms of government restrictions on lending, where interest rates are going, choosing between fixed or variable interest, the dirty secrets of the private lending market and how to limit risks when private lending.
Dave also shares how he built his business with long term relationships in mind, so this is not just about real estate, but about business building as well from a very successful businessman.  I hope you all enjoy this interview as much as I did!!!
The audio could be better, as my wifi signal in the office was degrading, but it was temporary and did improve. Regardless, the content is worth the trouble, I promise!
To Listen:

To get in touch with Dave:
 website: https://www.butlermortgage.ca/
T
: 905.569.8326 or 1.888.684-8326
F
: 905.569.0277 or 1.888.684.8356
Sponsored by:
TitanInvestmentRealEstate.com – would you like to know how our investors returned 341.8% on positive cash flowing real estate over the last five years? On average, that was 68.4% per year, just imagine what winning in real estate could do for you. If you would like to know how we did it, ask us how by calling 289-288-5019 or email us at admin@mrhamilton.ca. Don't delay, the top markets we focus in are trending upward in price, so you can pay today's price or tomorrow's price.
HaltonREI.ca – This episode is brought to you by my networking group, the Halton REI. We meet in Oakville (part of the Halton Region), but mainly invest in the top investment towns west of Halton: Brantford, Hamilton, Niagara Region.
We regularly feature the top speakers from our industry. The vast majority of our attendees are seasoned investors, so you will want to spend more time around these folks, as you are the average of the five people you spend the most time with. Your net worth is your network, so choose how you spend your time wisely.
Knowledge is power. Every meeting we share the latest in market rents, prices in the top neighbourhoods, and strategies for investment. We share the best property available as our Best Buy Property of the Month. We share the best tips and tricks for you to implement immediately to your investment businesses to fast track YOU on your journey to financial freedom. It's up to you if you'd like to be on said journey.
To get on the invite list please register at https://www.truthaboutrealestateinvesting.ca/meeting/ and you will receive an invite to the next Halton REI meeting once announced.
But don't listen to me, here's what members of our community are saying about the Halton REI!!
Till next time, Just do it, I believe in you.
Erwin
Hamilton, St. Catharines, Toronto Real Estate, Land Development Real Estate Investor
https://www.truthaboutrealestateinvesting.ca/wp-content/uploads/2018/05/dave21-1.png
350
620
Erwin Szeto
https://www.truthaboutrealestateinvesting.ca/wp-content/uploads/2017/06/TruthRectangleLogo.png
Erwin Szeto
2018-05-23 20:49:18
2018-05-24 13:14:35
Mortgage Market Update With Dave Butler