Investor Greater GTA Market Update With A Whole Bunch of Awesome Realtors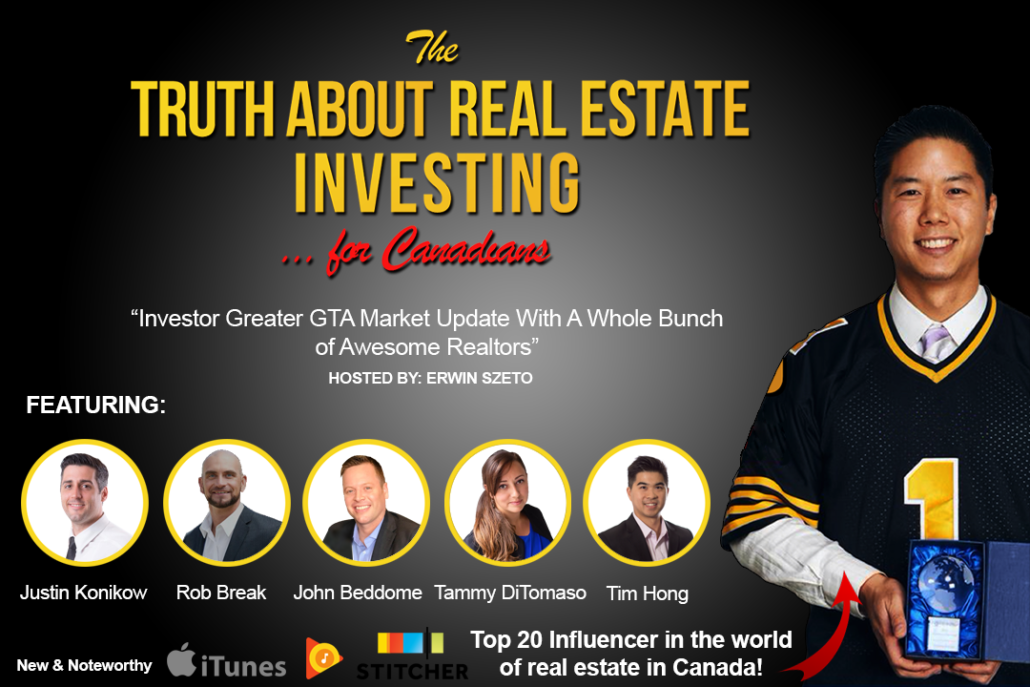 Hello my fellow Wealth Hackers!!
I hope you are all doing well and staying healthy in every way!
Yesterday we shaved my son's head as it was getting a bit long.  He's got nothing on his dad as my hair hasn't been this long since I was in high school as an avid Metallica fan.  I had shoulder length hair back in those days.
I posted a picture on Facebook asking what my friends think I should do: grow it long or shave it all off.
I confirmed with my mom, I've never had a shaved head before. I know, to my memory, I haven't shaved my head, but I wanted to confirm with my pre-memory days, pre-bowl cuts by my mom in our kitchen. 
Literally a bowl cut, a steel bowl on my head to guide her scissors.  I was definitely the coolest kid in school with a bowl cut and barely speaking English.  My how far we have come….

We just hosted the all new Stock Hacker Academy to over 200 students this past weekend.  As always, we are looking to improve over each and every event and this was no different.  Thank you all for the kind words and feedback from both the new students and past students back for a refresher. 
With over 400 students who went through the original program, we had loads of feedback from before which we implemented this past weekend and for the rest of the program. 
It was a ton of work, but really rewarding. I'm recording this on Wednesday and I'm only starting to feel recovered. LOL.
Thankfully, it's another winning week of trading while at home for both Cherry. It keeps us busy and we have fun.  For anyone keeping score, Cherry is beating me at trading 6 weeks to nothing. We are close this week but we will see.
Real estate wise, not much to update, we had a fridge die in one of our rentals. This was from our executive rental in Etobicoke, west of Toronto. 
These tenants rarely call since the house is newer so Cherry "manages" it if you can call it that.  The phone call comes in, our first suspicion is it's a problem in paying rent but no, it's just the fridge. 
In the grand scheme of things, the new fridge costs a lot less than one month's rent.  Our tenants are super grateful for a new fridge and missing having adult conversations as they chatted Cherry's ear off.  Having a great, low maintenance property with a low maintenance tenant with the income like a doctor makes this business a pleasure.
On to this week's show!
Investor Greater GTA Market Update With A Whole Bunch of Awesome Realtors
As a real estate nerd, I enjoy reviewing real estate market stats.
However, we wealth hackers know, the stats are great for general consumption, but none of us are investing in average real estate and the smart money invests in investment grade real estate.  This is why I reached out to some of the best Investor agents I know in the top markets for investing just outside the GTA since we all focus primarily on cash flow.
On this market update show, we have agents from east to west; Justin Konikow of Prime Real Estate in London, Rob Break who works the same real estate brokerage I do, Rock Star Real Estate, all the way from the East in Durham and Peterborough. Most of you know him from the Break Through Podcast.
To the great white north of Barrie, we have John Beddome.
Representing Kitchener, Waterloo, and Cambridge, from my own iWIN Real Estate Team, Tim Hong.
And finally, the duplex queen, from Hamilton, Tammy Ditomaso.
To me, this episode is a special treat as these are the agents I call when I want to know what's happening on the street in regards to real estate for investors.  There is a lot of fear out there which is why I brought this group together to update you all on what's happening on the front lines of real estate and property management.
I hope you enjoy the show!  Without further ado, I give you Justin, John, Rob, Tim and Tammy!
To Listen:

Show notes:
Justin: https://primebrokerage.ca/
John Beddome: https://investedinyou.ca/
Rob Break: https://mrbreakthrough.ca/
Tim and Tammy: https://www.investortraining.ca/freeclass
NO MORE Confusion
After all the Youtube videos, books, and forum posts, you're probably still left with questions. Starting in real estate is a tricky thing.
Frustrated beginners often ask how a legal basement suite conversion actually works. Most of the time we can only give general answers. But now, we get to dive in.
At this in-depth, free class you'll learn how to take your first steps as a real estate investor.
Nothing is held back. Everything from analyzing basement suite conversion deals, to renting out your first property at a profit, and even how to refinance and do it all again!
More secrets you'll uncover are:
Profiting in a HOT market…

Municipal bylaws to watch out for…

Mortgage terms that favour refinancing…

AND one barely used tactic for higher appraisals…
If you're frustrated, unsure of how to get started, this is for you.
 Sign up now for the Invitation List and be one of the first to get an invite to the next class.
Sponsored by:
Infinity Wealth Investment Network – would you like to know how our investors returned 341.8% on positive cash flowing real estate over the last five years? On average, that was 68.4% per year, just imagine what winning in real estate could do for you. If you would like to know how we did it, ask us how by calling 289-288-5019 or email us at meaghan@infinitywealth.ca. Don't delay, the top markets we focus in are trending upward in price, so you can pay today's price or tomorrow's price.
Till next time, just do it because I believe in you.
Erwin
Hamilton, St. Catharines and Toronto Land Development, Real Estate Investor, and soon to be builder.
W: erwinszeto.com
FB: https://www.facebook.com/erwin.szeto
IG: https://www.instagram.com/erwinszeto/

https://www.truthaboutrealestateinvesting.ca/wp-content/uploads/2020/05/erwin-podcast-image.png
720
1080
Erwin Szeto
https://www.truthaboutrealestateinvesting.ca/wp-content/uploads/2017/06/TruthRectangleLogo.png
Erwin Szeto
2020-05-01 19:04:29
2020-05-08 02:51:57
Investor Greater GTA Market Update With A Whole Bunch of Awesome Realtors