Lessons On How To Build Houses For Small Developments with Expert of 12 years and 800+ Houses Steve Ford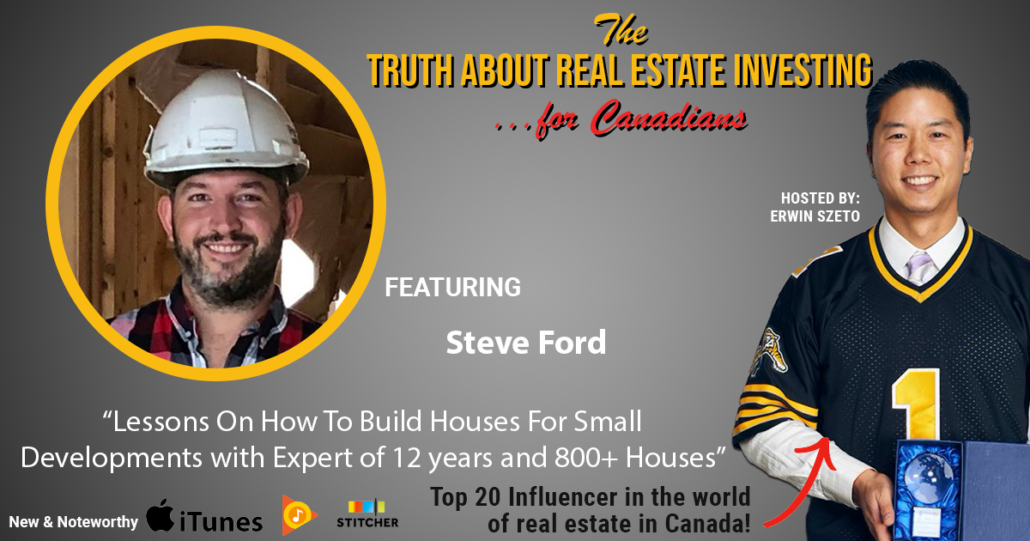 I think my son who just turned four has his first crush on his hair stylist… our friend Monica has a new hair salon in Hamilton that shares a space with an excellent coffee shop.
I needed a haircut and so did Bruce, so we booked an hour with Monica to get prettied up.
Normally my son hates getting his hair cut. We used to bribe him with an iPad and Paw Patrol to get him to sit still. At first he would only sit still for 5 minutes before running away when we cut his hair at home. Last time he sat the whole time for Monica, but again with his eyes glued to Paw Patrol.
This time, no screen time was needed. Bruce sat still the whole time participating in small talk with Monica. Before our appointment, Bruce was even on my case as I was recording a podcast, yelling at the top of his lungs he wanted to go see Monica to get his haircut three hours ahead of schedule. Appears Monica has a customer for life. LOL
What's also neat about drinking excellent coffee and getting my hair cut is these businesses are within a commercial investment property of my friend Charles, Andy and Steve.  Steve is this week's guest. It's one storey for now, but this group of investors have plans to tear down the existing property and build a six storey, purpose-built student rental residence, as it is located very closely to the local university.
Universities are growing in popularity and students need a clean, safe and affordable place to stay, hence this investment property could very well be a wonderful wealth hack for generations to come.
If you want to find out different ways to build your wealth, pay for your children's education, and maybe your own retirement as well, make sure you come to the first Wealth Hacker Conference in November.
We will share everything we know, and more. Visit www.wealthhacker.ca before tickets are all sold out. For being a loyal listener of my podcast, I'd like to offer you a special discount code: iamawealthhacker
Many wealth hackers, like the ones on this podcast from all over the country, have already confirmed attendance.  The energy in the room will be electric and my friends are the most sharing people I know. You don't want to miss the event of the year for investors!!
iamawealthhacker – one word, all lower case. You will see the coupon code option in the top-right when you choose which level of attendee access you want.
Lessons On How To Build Houses For Small Developments with Expert of 12 years and 800+ Houses, Steve Ford
Onto this week's guest, my friend, client, and my go to guy on construction.
This interview was triggered by hearing interviews on other podcasts by beginner developers, which is totally cool. Sharing is awesome, and I wanted someone with mastery level experience to come on this show to share on developing and building houses.
That brings us to Steve Ford who has 12 years experience in construction and is a Project Supervisor for a local home builder, having overseen the construction of over 800 houses.
Steve is a real estate investor as well, having done rent-to-own and long-term buy and holds, but is going next-level in aggressively pursuing more active income by developing land and building houses via a strategy called in-fill development, which Steve explains on the show.
Steve is a wealth hacker and a good guy.  I give you Steve Ford.
To Listen:

To follow up with Steve:
Website: https://www.infilldevelopments.com/
Do you have questions on wealth hacking? The shortest path to financial success or questions on investing in: houses, basement suites, coach houses, syndicated mortgages, private equities, public equities, sandwich leases, lease to own, student rentals, AirBnb, wholesaling, off market deals, house construction.  I'll admit when I don't know and will dial a friend for an answer.  
If you have a question, we don't have any fancy means to receive questions so if you enjoy the show and want to leave a five star review on iTunes, your question will definitely make its way to me and I'll answer your question on a future episode of this podcast.
I'm also grateful for all your positive comments and fans of this show. It is my view that life would be a bit better for everyone if we all could make and save a bit more money at the end of the month and if you make a lot more then your family and community would benefit even more and nothing would make me happier.  Till next time, my name is Erwin and I am a wealth hacker bringing you the truth about real estate investing for Canadians.
Sponsored by:

TitanInvestmentRealEstate.com – would you like to know how our investors returned 341.8% on positive cash flowing real estate over the last five years? On average, that was 68.4% per year, just imagine what winning in real estate could do for you. If you would like to know how we did it, ask us how by calling 289-288-5019 or email us at admin@mrhamilton.ca. Don't delay, the top markets we focus in are trending upward in price, so you can pay today's price or tomorrow's price.
Till next time, just do it because I believe in you.
Erwin
Hamilton, St. Catharines, Toronto, Land Development, soon to be builder and Real Estate Investor
W: erwinzeto.com
FB: https://www.facebook.com/erwin.szeto
IG: https://www.instagram.com/erwinszeto/

https://www.truthaboutrealestateinvesting.ca/wp-content/uploads/2019/07/Steve-Ford.png
630
1200
Erwin Szeto
https://www.truthaboutrealestateinvesting.ca/wp-content/uploads/2017/06/TruthRectangleLogo.png
Erwin Szeto
2019-07-17 14:13:31
2019-07-17 14:13:34
Lessons On How To Build Houses For Small Developments with Expert of 12 years and 800+ Houses Steve Ford