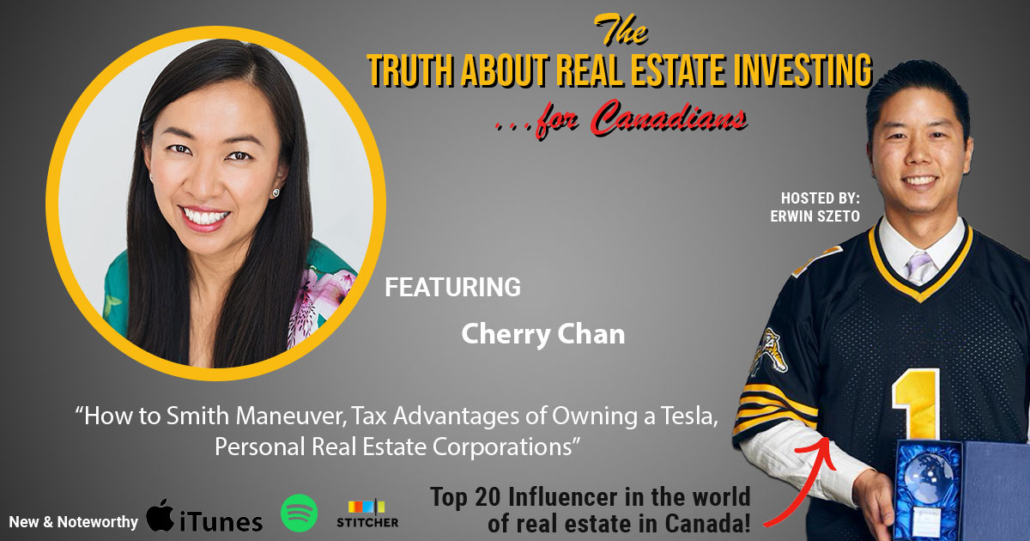 Greetings, my fellow wealth hackers!!
Does anyone actually like moving? I mean selling their house, buying another and moving.
I've had guests on this show who've moved 10 or more times which has proven a great way for them to make money but not for me. I enjoy stability.
View this post on Instagram
We moved into our new house on Monday, and it's been awesome.
Our master bedroom faces east, so we wake up to the sun shining into our window and our newly renovated master ensuite bathroom.
Cherry and I are often in a hurry, so we tore out the single sink vanity and corner tub and replaced them with a wider vanity with two sinks and expanded the shower to about 5 feet by 3.5 feet. FYI 3.5 feet is the minimum width of a hallway.
The original shower was enclosed with a shower curtain; we replaced it with glass, so the sun shines on us while in the shower – A great way to shower and get vitamin D!
What about privacy, you say? Do we just leave the bathroom window shades open?
We can as we don't have a back neighbour and the house backs onto a pond which we are really enjoying.
The view is great, and I enjoy just standing there, feeling like I'm in nature and watching the ducks.
I like having my bedroom face east, so I also stuck both kids in the other bedroom that faces east 🙂
Unfortunately, that happens to be the smallest bedroom in the house, about 10×10, so they're in bunk beds which they think is great – Damn IKEA bunk beds that took me half a day to assemble, lol.
Since we can't travel for March Break in April, we're opening the pool this weekend, so the kids have something to do over the break.
No idea how this will work out, but I figure we'll just crank the heater, and hopefully, in two days, the water will be warm enough, so my body doesn't go into shock.
Definitely interesting times we live in, and I'm grateful to be a wealth hacker: a small business owner, real estate investor, stock hacker, and registered charity operator so I can stay busy, make money, and help people.
I hope you're all staying healthy and if you need help to stay or become a wealth hacker, simply join our email list so you can take advantage of our free training and free virtual tours or join our Truth About Real Estate Forum, which we are in the middle of creating.
It doesn't exist yet, but it will soon, and when it does, our email list will know so they can interact, bounce ideas off of like-minded wealth hackers.
If you are not on my email list, go to www.truthaboutrealestateinvesting.ca.
Speaking of events, Saturday, April 17th, is our next iWIN meeting, all virtual so you can tune in while wearing your pyjamas!!
The topics include, "What is the best side hustle?" as my friend Chris Hook who has tried them all, real estate, essential oils multi-level marketing, ecomm / selling stuff made in China on Amazon, and of course, Stock Hacking. He's going to share the realities of each.
Also, we have the co-founder of Life at Key, Daniel Dubois, our guest from the previous podcast, ex Airbnb executive and how his new real estate business allows folks to buy real estate for as little as 2.5% down, about $15,000 on average.
I know I'm super excited to learn more about how he's made this possible for so many people struggling to get into real estate in this crazy market!
How to Smith Maneuver, Tax Advantages of Owning a Tesla, Personal Real Estate Corporations with Cherry Chan
Now on to this week's guest, my wife, Real Estate Accountant Cherry Chan, CPA, CA.
We covered a wide range of topics, e.g. what investments work based on the tax returns her team is preparing, how to maximize tax savings on mortgage interest on your home, why buying an electric vehicle like a Tesla makes financial sense from a tax standpoint, what it's like being a crazy entrepreneur married to a crazy entrepreneur and so much more.
FYI, Cherry will be our May iWIN Meeting keynote speaker presenting in detail how to maximize your returns using the Smith Maneuver as requested, and I hope to see you there!
Enjoy the show!

HELP US OUT!
Help us reach new listeners on iTunes by leaving us a rating and review!
To Follow Cherry:
Web: https://realestatetaxtips.ca/
Instagram: https://www.instagram.com/realestatetaxtips/?hl=en
YouTube: https://www.youtube.com/channel/UCeF071nDgWkbpm4J65uLbmA
UPCOMING EVENTS
You are the average of the five people you spend the most time with! Build connections with empire builders and trailblazers at our iWIN events.
BEFORE YOU GO…
If you're interested in being a successful real estate investor like those who have been featured on this podcast and our hundreds of successful clients please let us know.
It is our honour to give back and educate others on how we build cash flowing real estate portfolios using all the best practices shared on this podcast, from the lessons of our hundreds of clients and of course our own experience in owning investment real estate.
If you didn't know already, we pride ourselves on being the best of the best real estate coaches, having the best property managers, contractors, handy people, cleaners, lawyers, accountants, everyone you need on your power team and we're happy to share them with our clients to ensure your success.
New investor or seasoned veteran investor, we can help anyone by providing our award winning coaching services and this isn't all talk.
We have been awarded Realtor of the Year to Investors in 2015 by the Real Estate Investment Network, 2016 by the Canadian Real Estate Wealth Magazine and again in 2017 because no one told the judges no one is supposed to win the award twice but on merit, our peers deemed us as the best. In 2018, we again won the same award by the Real Estate Investment Network.
Hopefully being the most decorated team of Realtors in Ontario will make you consider us for your first or next real estate investment. Even if you don't invest in our areas, there's a good chance I know who would be ideal for you.
I've been around for a while, some Realtors are talented at servicing investors there are many with great ethics. The intersection of the two, talent and ethics is limited to a handful in each city or town.
Only work with the best is what my father always taught me. If you're interested, drop us an email at iwin@infinitywealth.ca.
I hope to meet you at one of our meetups soon.
Again that's iwin@infinitywealth.ca
NO MORE Confusion
After all the Youtube videos, books, and forum posts, you're probably still left with questions. Starting in real estate is a tricky thing.
Frustrated beginners often ask how a legal basement suite conversion actually works. Most of the time we can only give general answers. But now, we get to dive in.
At this in-depth, free class you'll learn how to take your first steps as a real estate investor.
Nothing is held back. Everything from analyzing basement suite conversion deals, to renting out your first property at a profit, and even how to refinance and do it all again!
More secrets you'll uncover are:
Profiting in a HOT market…
Municipal bylaws to watch out for…
Mortgage terms that favour refinancing…
AND one barely used tactic for higher appraisals…
If you're frustrated, unsure of how to get started, this is for you.
Sign up now for the Invitation List and be one of the first to get an invite to the next class.
Sponsored by:
Infinity Wealth Investment Network – would you like to know how our investors returned 341.8% on positive cash flowing real estate over the last five years? On average, that was 68.4% per year.
Just imagine what winning in real estate could do for you.
If you would like to know how we did it, ask us how by calling 289-288-5019 or email us at meaghan@infinitywealth.ca.
Don't delay, the top markets we focus in are trending upward in price, so you can pay today's price or tomorrow's price.
Till next time, just do it because I believe in you.
Erwin
Hamilton, St. Catharines and Toronto Land Development, Real Estate Investor, and soon to be builder.
W: erwinszeto.com
FB: https://www.facebook.com/erwin.szeto
IG: https://www.instagram.com/erwinszeto/

https://www.truthaboutrealestateinvesting.ca/wp-content/uploads/2021/04/CherryChan.jpg
630
1200
Erwin Szeto
https://www.truthaboutrealestateinvesting.ca/wp-content/uploads/2017/06/TruthRectangleLogo.png
Erwin Szeto
2021-04-09 15:59:19
2021-04-09 17:04:44
How to Smith Maneuver, Tax Advantages of Owning a Tesla, Personal Real Estate Corporations with Cherry Chan