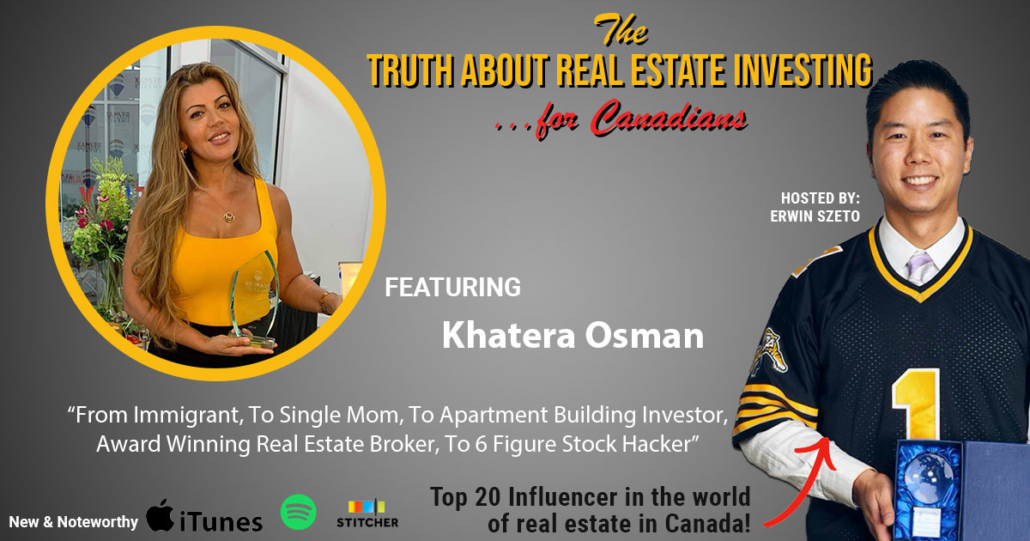 Happy Holidays my fellow wealth hackers!!
I wish you all Merry Christmas, Happy Hanukkah, Happy Diwali, happy winter Solstice, Happy Kwanzaa, Merry Las Posadas, happy Chinese New Year and happy holidays for anyone I've missed.
As wealth hackers, we have much to be grateful for.
We've been gifted a wonderful real estate market and stock market.  Many of you who have followed along this journey toward financial peace have been significantly rewarded. 
Thank you all so much for tuning in and taking action and making a difference in your life and those you care about.
View this post on Instagram
I have this one listener, a chiropractor who took up stock options after listening to this show.
He was at crossroads whether to open a second practice or build his investment portfolio around stock options. This was before the pandemic and I don't think I have to tell you which investment was better.
Hindsight is 2020 of course and I'm speechless with the kind words that continue to pour in.
Who would have thought that in the middle of a pandemic, so many have created six-figure side hustles with limited effort?!  Yes of course you need money to make money but I've never experienced such efficient means to make money with money.
I've posted a couple of messages on my social media on Facebook and Instagram if you'd like to read them. My name is Erwin Szeto, just search if you'd like to be social media friends.
Yes, the pandemic and lockdowns kinda suck but if I wasn't locked down, I wouldn't have put so much effort into learning a new skill that is Stock Hacking and built a program in partnership with best selling author of "Get Rich With Options" the godfather of stock options in order to share what I've learnt and help other hard working Canadians learn a new six-figure side hustle!
I've mentioned it before, my guess is 80% of real estate investors are failed stock investors, I was one of them.
Who doesn't want to make money sitting at a desk or from a smartphone? It wasn't until I met people who could make consistent returns that I opened my eyes to the opportunity.
This brings us to this week's guest, the lovely Khatera Osman.
From Immigrant To Single Mom To Apartment Building Investor, Award-Winning Real Estate Broker, To 6 Figure Stock Hacker With Khatera Osman
Her story is pretty amazing but she wouldn't tell you it is.
Khatera was born in Afghanistan, a war-torn country but thankfully her family was able to immigrate to Germany.
From there Khatera moved to the greatest country in the world and became interested in real estate.  She became a real estate agent, then built an award-winning team, started investing in condos and graduated to apartment buildings East of Toronto. 
As someone who loves to learn, in the fall of 2019, before knowing what a stock even was, she took our program called the Stock Hacker Academy and since then, I'm pretty sure Khatera's Stock Hacking returns are better than mine.
If you're locked down like we are and interested in learning a life skill that cash flows, I'm hosting free demos over Zoom and will be sharing a preview of the Stock Hacker Academy this January. 
Go to https://www.stockhackeracademy.ca/demo to register. 
This isn't for everyone and success is never guaranteed but I'm so proud of our students like Khatera.
Like recent guests Rene Masse, Kris Lewis, James MBM Maggs, Joel Arndt, Leslie and Jamie Collard, Michael Bugg, the godmother to my kids Monica Lee, Cody Yeh, Ron Esteban, Paul Yeung, Victoria Masucci. The list gets longer each week.
You don't have to take my course. Take any course. Same with real estate investment. I care but I care more that you go out there and be educated and successful. 
Life is tough enough but it's way easier when you embrace challenges and make money. 
That's my experience at least.
Again that's www.stockhackeracademy.ca/demo. 
If you have any questions, I'll be there to answer them.
One last note about Khatera, she loves to learn and grow and invest in her education. I'm the same and if you've listened to this show, you know pretty much all the guests on this show invest heavily in their education.
I present to you, Khatera Osman.
To Listen:

HELP US OUT!
Help us reach new listeners on iTunes by leaving us a rating and review!
Before you go, if you're interested in being a successful real estate investor like those who have been featured on this podcast and our hundreds of successful clients please let us know.
It is our honour to give back and educate others on how we build cash flowing real estate portfolios using all the best practices shared on this podcast, from the lessons of our hundreds of clients and of course our own experience in owning investment real estate.
If you didn't know already, we pride ourselves at being the best of the best real estate coaches, having the best property managers, contractors, handy people, cleaners, lawyers, accountants, everyone you need on your power team and we're happy to share them with our clients to ensure your success. 
New investor or seasoned veteran investor, we can help anyone by providing our award winning coaching services and this isn't all talk.
We have been awarded Realtor of the Year to Investors in 2015 by the Real Estate Investment Network, 2016 by the Canadian Real Estate Wealth Magazine and again in 2017 because no one told the judges no one is supposed to win the award twice but on merit, our peers deemed us as the best.  In 2018, we again won the same award by the Real Estate Investment Network.
Hopefully being the most decorated team of Realtors in Ontario will make you consider us for your first or next real estate investment.  Even if you don't invest in our areas, there's a good chance I know who would be ideal for you. 
I've been around for a while, some Realtors are talented at servicing investors there are many with great ethics.  The intersection of the two, talent and ethics is limited to a handful in each city or town.
Only work with the best is what my father always taught me.  If you're interested, drop us an email at iwin@infinitywealth.ca.
I hope to meet you at one of our meetups soon.
Again that's iwin@infinitywealth.ca
Looking to add another stream of income?
We just completed the long anticipated Stock Hacker Academy Live Introductory Course and it was awesome!
Stock Hacker Academy is the foundation that has helped Erwin, Cherry and many other Stock Hackers make thousands of $$ weekly and now they never have to worry about money again!
If you desire the same for yourself, click here to register now
NO MORE Confusion
After all the Youtube videos, books, and forum posts, you're probably still left with questions. Starting in real estate is a tricky thing.
Frustrated beginners often ask how a legal basement suite conversion actually works. Most of the time we can only give general answers. But now, we get to dive in.
At this in-depth, free class you'll learn how to take your first steps as a real estate investor.
Nothing is held back. Everything from analyzing basement suite conversion deals, to renting out your first property at a profit, and even how to refinance and do it all again!
More secrets you'll uncover are:
Profiting in a HOT market…
Municipal bylaws to watch out for…
Mortgage terms that favour refinancing…
AND one barely used tactic for higher appraisals…
If you're frustrated, unsure of how to get started, this is for you.
 Sign up now for the Invitation List and be one of the first to get an invite to the next class.
Sponsored by:
Infinity Wealth Investment Network – would you like to know how our investors returned 341.8% on positive cash flowing real estate over the last five years? On average, that was 68.4% per year.
Just imagine what winning in real estate could do for you.
If you would like to know how we did it, ask us how by calling 289-288-5019 or email us at meaghan@infinitywealth.ca.
Don't delay, the top markets we focus in are trending upward in price, so you can pay today's price or tomorrow's price.
Till next time, just do it because I believe in you.
Erwin
Hamilton, St. Catharines and Toronto Land Development, Real Estate Investor, and soon to be builder.
W: erwinszeto.com
FB: https://www.facebook.com/erwin.szeto
IG: https://www.instagram.com/erwinszeto/

https://www.truthaboutrealestateinvesting.ca/wp-content/uploads/2020/12/Khatera-Osman.jpg
630
1200
Erwin Szeto
https://www.truthaboutrealestateinvesting.ca/wp-content/uploads/2017/06/TruthRectangleLogo.png
Erwin Szeto
2021-01-05 15:36:31
2021-01-05 17:34:45
From Immigrant, To Single Mom, To Apartment Building Investor, Award Winning Real Estate Broker, To 6 Figure Stock Hacker With Khatera Osman