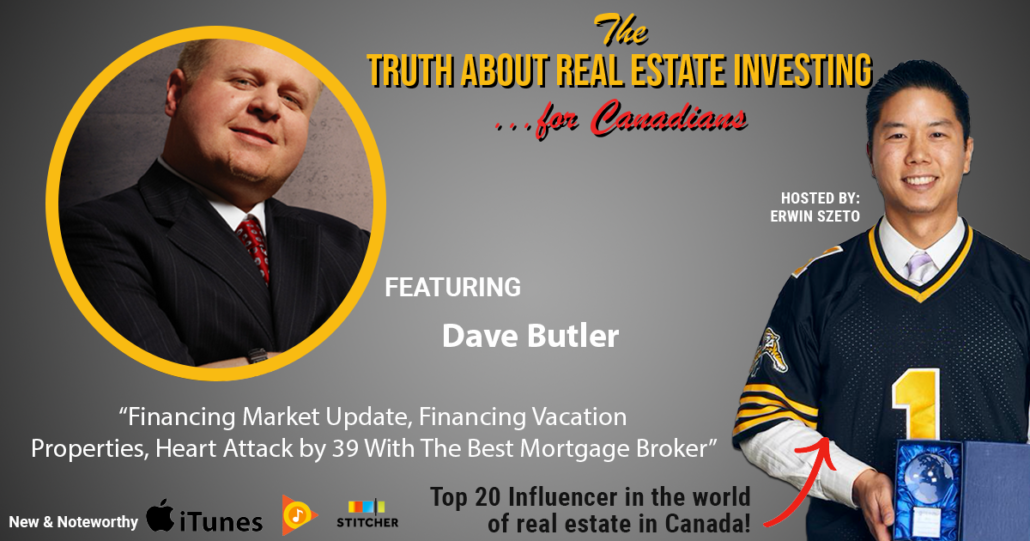 This is the biggest, craziest thing I've ever done.
Bigger than buying a house without conditions, without seeing it, without my wife's permission while we had another house vacant and undergoing renovations.
The feeling is more like that combined with skydiving, bungee jumping, hang gliding, competing in martial arts, and public speaking in front of 600+ investors.
Everything I've done in my life and career has been building up to this moment and I'm grateful for my team and, most importantly, my wife Cherry who has been my partner in this process and putting this event together.
I honestly tell her about these crazy ideas I have and she applies her critical thinking about how we make it happen. What am I talking about?
These times we live in are hard. Housing affordability is the #1 or #2 issue all across Canada. Canadians without pensions are faced with working into their 70s or 80s to afford retirement. If you're a parent or grandparent, you have to be worried about how the next generation can get a job let alone move out and buy a home.
If you work in corporate, are you getting ahead in life? Do you really want to keep working until your 70's or 80's, or would you prefer to make money in your sleep?
I've been there. I worked in technology and survived two rounds of layoffs, once during the recession and again when our company was acquired. I survived only to see my friends: mom's and dad's walked out by HR. Folks with bills, mouths to feed, and mortgages to pay, grateful I survived but wondering when it was going to be my turn.
What is one to do about it? Become a Wealth Hacker. Learn to make money in your sleep in any market. Take control of your financial future.
November 9th, 2019 is iWIN's Wealth Hacker Conference and we have a massive, massive keynote speaker we just signed and wired a bunch of money to bring him to Toronto.
You may or may not have heard of him.
He is a New York Times best selling author.
His limited partnership fund invested in real estate has over $1 billion in assets under management.
He is one of the top top sales trainers in the world.
Cherry and I, along with numerous Canadians, flew down to Miami to his conference, hosted in a sold out baseball stadium of 35,000 attendees. Cherry and I were thoroughly impressed, hence we brought him back to the Great North for you all to enjoy.
His books are titled "If You're Not First, You're Last," "Be Obsessed or Average" and "10X"
He is the man, the legend, Grant Cardone.
Grant reminds us all we are all capable of greatness, "SUCCESS IS YOUR DUTY, OBLIGATION, RESPONSIBILITY." ~ Grant Cardone
Grant is our #1 overall pick as iWIN continues to bring the best speakers and education, so you all can take control of your financial futures, take care of yourselves and loved ones. To become Wealth Hackers.
If you're interested in attending on Nov 9th, iWIN's Wealth Hacker Conference, the cheapest and fastest way is to get on our waitlist at www.WealthHacker.ca for the first 100 registrants who will benefit from having first access to tickets at early bird pricing. This is your least expensive option to get tickets, especially the VIP tickets, as they are very limited and always the first to sell out.
Take responsibility for your financial future, we will give you the tools on Nov 9th in Toronto.
Financing Market Update, Financing Vacation Properties, Heart Attack by 39 With The Best Mortgage Broker Dave Butler
This week's guest:
The recording is from late March and right after Trudeau's announcement on how CMHC will help out new home buyers. Unfortunately, Dave didn't have a chance to do a full review as he literally just got off a plane returning home from vacation but here are my two cents…
I'm really interested in knowing how the government plans on funding this program. FYI, the deficit is huge and ever expanding under this government. What is the repayment plan going to look like and do I really want the government owning a piece of my real estate?
More questions than actual insight, but the truth about real estate is this: Every time the government introduces new legislation around real estate, the market goes nuts. In this case, I'd expect a buying frenzy when the new CMHC program goes live in the fall, so if you're actively growing your portfolio, I would buy sooner than later to avoid buying during a buying frenzy.
Back to our guest, who is Dave Butler of Butler Mortgages, the #1 Mortgage Brokerage in Canada and my personal Mortgage Broker. I've always been a fan of working with the best of the best, which is why I work with Dave and Dan Patton and team.
Dave is crazy successful, but he also paid the price of living as a workaholic, smoking, being overweight and pulling off 400 something all-nighters, resulting in a heart attack at the age of 39.
Please let this all be a lesson. If you have an inkling of a heart attack: pain, short of breath and discomfort, call 911.
Thankfully Dave is still alive and kicking to be here sharing on this podcast.
To Listen:

If you enjoyed the show and would like to learn more about investing in real estate then you do not want to miss my Top 10 Tips On Real Estate. It's FREE to Download!!
I've interviewed many of the leading authorities in real estate, including Best Selling Authors like Julie Broad, Don R Campbell, Russell Westcott, and Tom Karadza. My super star investors include folks who acquire two properties per month or have transacted on over 100 properties. I have learned a thing or two in my own investing and distilled it down to 10, you-can-not-ignore, tips if you want to be a successful investor.
To download the report go to www.truthaboutrealestateinvesting.ca/book
Sponsored by:

TitanInvestmentRealEstate.com – would you like to know how our investors returned 341.8% on positive cash flowing real estate over the last five years? On average, that was 68.4% per year, just imagine what winning in real estate could do for you. If you would like to know how we did it, ask us how by calling 289-288-5019 or email us at admin@mrhamilton.ca. Don't delay, the top markets we focus in are trending upward in price, so you can pay today's price or tomorrow's price.
Till next time, just do it because I believe in you.
Erwin
Hamilton, St. Catharines, Toronto, Land Development, soon to be builder and Real Estate Investor
W: erwinzeto.com
FB: https://www.facebook.com/erwin.szeto
IG: https://www.instagram.com/erwinszeto/

https://www.truthaboutrealestateinvesting.ca/wp-content/uploads/2019/05/Dave-Butler.png
630
1200
Erwin Szeto
https://www.truthaboutrealestateinvesting.ca/wp-content/uploads/2017/06/TruthRectangleLogo.png
Erwin Szeto
2019-05-17 14:14:54
2019-05-21 03:00:18
Financing Market Update, Financing Vacation Properties, Heart Attack by 39 With The Best Mortgage Broker Dave Butler