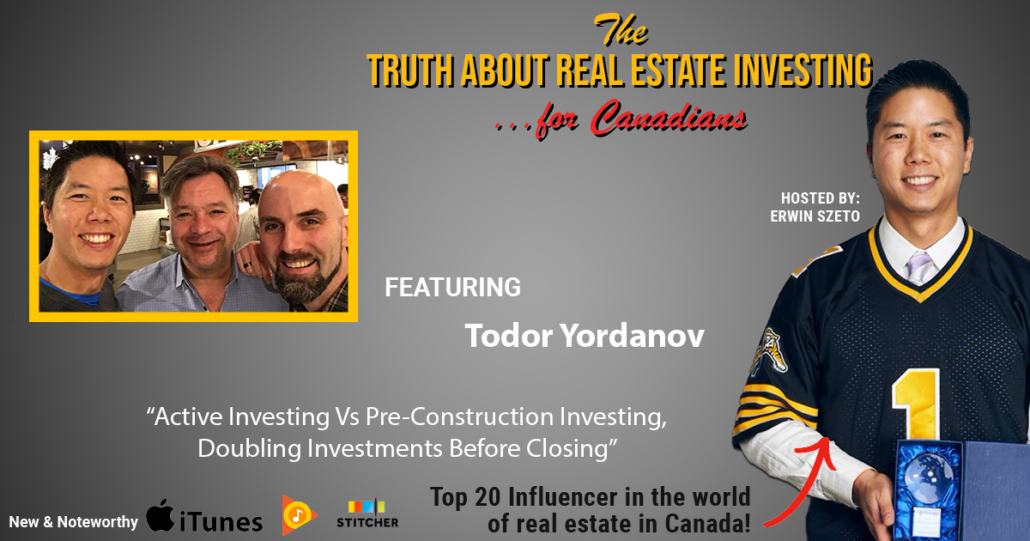 Did you hear about the major happenings this week? The Toronto Raptors won back to back home games in the NBA Playoffs vs. the Goliath like Milwaukee Bucks. My wife got us tickets and took me out for date night and it was awesome.
In other big awesome news, I was finally allowed to share our big fat secret I've been dying to share for the last three weeks. That's when we signed our keynote speaker for Nov 9th's iWIN Wealth Hacker Conference. He is none other than New York Times Best Seller, the man who sells out stadiums of over 30,000, the top sales trainer and real estate investor whose company owns over 1 billion dollars worth of real estate, Mr 10X himself, Grant Cardone.
Which brings us to this month's sponsor of the show: iWIN's Wealth Hacker Conference.
This all started with me putting on a free training event. I told Cherry and she wasn't impressed. Free stuff is not appreciated nor valued. As the saying goes, "those who pay, pay attention."
Next iteration was a 30 person event in a library or something, but then we applied 10X thinking. How about a 200+ person paid event, and I'll reach out to some of my expert friends.
Then we had an idea to hire a celebrity keynote speaker, someone from my favourite CBC business reality show. Around this time, we hired an event planner. Then our thinking grew another 10X. Together we did some blue sky brainstorming. Who is the most in demand speaker in the world of entrepreneurship?
And we got him. Uncle G, Mr 10X, Grant Cardone is our keynote speaker for iWIN's Wealth Hacker Conference this November 9th in Toronto.
Our objective for the attendees is for them to walk away knowing they can take control of their financial future, and we will give them the tools to become a wealth hacker: investors who can profit and thrive in any market, and not just in real estate. We will have experts share about blockchain/cryptocurrency, cannabis and options trading as well.
As always, with iIWN events, the networking alone will be worth the price of admission.
We are still working out details for the event, including venue and ticket prices, but we have opened a waitlist at www.wealthhacker.ca. Friends on the waitlist will have first dibs on tickets at early bird pricing, including VIP tickets for the best seats and the opportunity to meet my friend Grant and have your picture taken with him.
Again that's www.wealthhacker.ca to register for access to early bird pricing and availability of tickets before the public, plus we will announce speakers to the waitlist first.
Active Investing Vs Pre-Construction Investing, Doubling Investments Before Closing with Todor Yordanov
On to this week's guest, my old friend Todor Yordanov, he's the first REIN member I ever met.
I first met Todor at a meetup at a Tim Horton's back in 2008, before anyone knew what a meetup was. This was back in day when email distribution lists were how we communicated. A bunch of Hamilton investors organizing and communicating over an email list of like 50 people.
When I met Todor, he was investing in condos: specifically townhouse condos in Hamilton, because they suit this 8-12% rule: the annual rent had to be 8-12% of the purchase price plus improvements. Todor wasn't the only one following this strategy, as this was what we were taught. These houses cash flowed, but in hindsight, the tenant profile was not a good one and the condo fees were inflating at about 15% per year. The truth about real estate is that when condo fees go up out of control, it negatively affects affordability and in turn, the resale price.
Anyway, Todor next invested in student rentals, but now his focus is on condos in Toronto. Especially condos known as pre-construction, meaning builders selling apartments in a high rise building before they are built. The strategy works for Todor as it suits his lifestyle and passive investment preference.
To Listen:

To connect with Todor:
Facebook: https://www.facebook.com/todor.yordanov.real.estate/
LinkedIn: https://www.linkedin.com/in/todoryordanov/
If you enjoyed the show and would like to learn more about investing in real estate then you do not want to miss my Top 10 Tips On Real Estate. It's FREE to Download!!
I've interviewed many of the leading authorities in real estate, including Best Selling Authors like Julie Broad, Don R Campbell, Russell Westcott, and Tom Karadza. My super star investors include folks who acquire two properties per month or have transacted on over 100 properties. I have learned a thing or two in my own investing and distilled it down to 10, you-can-not-ignore, tips if you want to be a successful investor.
To download the report go to www.truthaboutrealestateinvesting.ca/book
Sponsored by:

TitanInvestmentRealEstate.com – would you like to know how our investors returned 341.8% on positive cash flowing real estate over the last five years? On average, that was 68.4% per year, just imagine what winning in real estate could do for you. If you would like to know how we did it, ask us how by calling 289-288-5019 or email us at admin@mrhamilton.ca. Don't delay, the top markets we focus in are trending upward in price, so you can pay today's price or tomorrow's price.
Till next time, just do it because I believe in you.
Erwin
Hamilton, St. Catharines, Toronto, Land Development, soon to be builder and Real Estate Investor
W: erwinzeto.com
FB: https://www.facebook.com/erwin.szeto
IG: https://www.instagram.com/erwinszeto/

https://www.truthaboutrealestateinvesting.ca/wp-content/uploads/2019/05/Todor-Yordanov.png
630
1200
Erwin Szeto
https://www.truthaboutrealestateinvesting.ca/wp-content/uploads/2017/06/TruthRectangleLogo.png
Erwin Szeto
2019-05-28 00:08:40
2019-05-28 00:55:42
Active Investing Vs Pre-Construction Investing, Doubling Investments Before Closing with Todor Yordanov