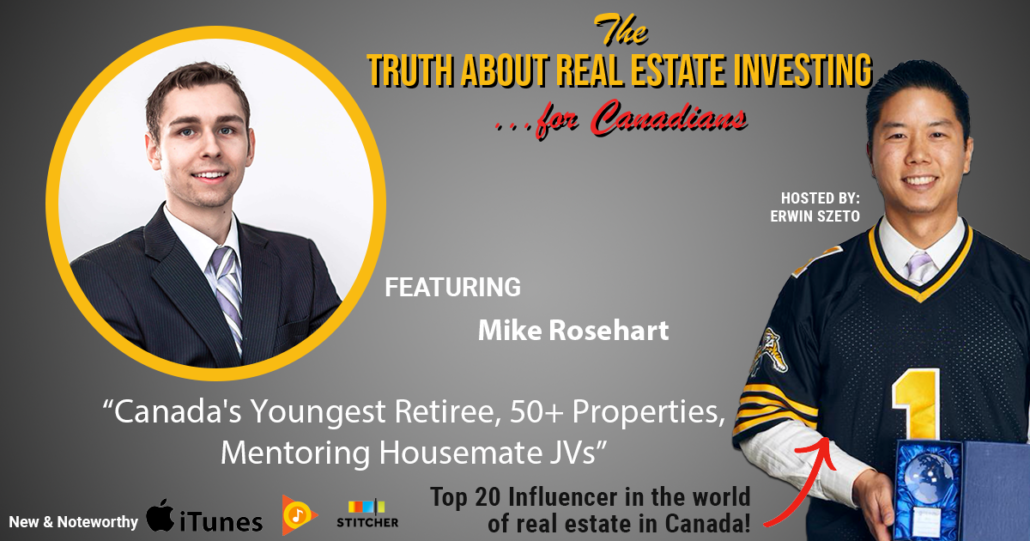 What did you do this weekend?
Our family made the best with yet another teacher strike day for an over night ski trip at a friend/s cottage.
Vacation properties sure do seem like a good investment these days.  Even though this is a highly seasonal business, the income from summers and winter snowmobiling season seem to make it worth it.
My friend's cottage is particularly interesting as it's a wide lot so she's looking into having it severed and building a rental property on it.  It's really interesting stuff to the real estate nerd such as myself.
My friend Monica and I are also really into stock hacking so we jumped in on a volatile market on Friday.  Then Monday came and the financial markets pulled back a couple percentage points. It's days like this I appreciate my very boring real estate portfolio. 
Yes I had to order a new dryer over the weekend after one died and it's a nuisance but the returns have and continue to be phenomenal. But you know what, both investments have way more good days than bad and as I learn more, I'm figuring more ways to add to my income. 
Plus all us veteran real estate investors know what we all do when the real estate market pulls back like it did in 2009 and in 2017. That was to buy more as the fundamentals were all in place.  I just look at the traffic on the roads, the packed Go Train parking lots, the packed shopping mall parking lots, my forever increasing rents and prices at all my properties to know where this is going.
I actually got into a conversation with a very old friend about his family cottage.  The family sort of lost access to use of the cottage as his brother in law, moved into the family cottage with his young family.  I can't blame him, he's young and affordability is off the charts.
Cherry and I have personally resigned ourselves to the fact we will have to cover 90% of the housing costs for our kids. I see no other way with the path Canada and the GTA is on.  Job income has kept up with inflation rates but real estate has completely outpaced incomes and inflation. So as long as my kids' housing is mostly taken care of, they don't have to be mortgage poor. Life is about living and collecting experiences, not about existing to pay bills.
Stock Hacking update. 
For those who have followed the podcast for a while you know I've been stock hacking since September but didn't have much in funds or time to focus to trade till after the conference. So since the conference has ended, I am averaging around 11% in the last 11 weeks.  That is gross and not annualized and that is cash money.
However, now with the Coronavirus causing all sorts of issues, the market is down over 10% and I've given back all my gains and then some. Those are unrealized gains and I have not closed any positions. I'm actually adding cash to my account to enter more positions to take advantage of the eventual return, no different than the housing correction in 2017. 
My lesson from the last recession in 2008/9 was we did buy one house, but my regret is not buying more, as you all know what rents and housing prices have done since 2009.
In 2017 after the Provincial Fair Housing Plan came into effect, I invested in two houses and suited both basements. It was wonderful to be the only offer on these MLS listings, offering prices below asking and including inspection conditions.  Hindsight being 20/20, these investments have worked out wonderfully as rents are up and my property values are up as prices have now exceeded the peak of 2017 in my market.
Back to Stock Hacking, I may have to own some stocks like Microsoft, Nike, and Starbucks. In my humble opinion, they're not going bankrupt and I'm hoping to get some stock at 20 – 40% discounts. Am I happy about the downturn in the market or my unrealized losses? No.  Do I see this as an opportunity? Absolutely.
Here's a quote that runs through my head in tough times "The stock market is a device for transferring money from the impatient to the patient." – Warren Buffett. The quote works in real estate too, in my experience, I've seen buy and hold investors create more wealth than flippers.
We have some exciting announcements coming soon for Stock Hacker Academy: intro to options for non Finance professionals. Cherry and I have been reading books, we each hired a different coach and as always looking to bring everyday people the best of the best to help them be successful.
Partnering up with the God Father of selling stock options, we're going to deliver a brand new Introduction Course.  Stay tuned for super exciting announcements on Stock Hacker Academy 2.0.
In other news, following the completion of the Advanced course, Cherry and I and iWIN have no future plans to partner on projects with Theta Trading Co, Matthew and Omar.  We would like to take this opportunity to thank them for their efforts and wish them all the best.
I'd like to also say thank you the fans of this podcast for attending our Free Training Classes on the #1 Real Estate Investment Strategy.
We just had our fourth sold out class and we've only just started March.  I'm especially honoured by the attendees who made it all the way from Ottawa, Ontario to attend the class. FYI that's a five hour drive. Another young lady choose to fly in.
Sometimes I forget to appreciate the vast amount of knowledge and quality delivered in those free 90 minutes and it was great to meet fans of this podcast in person. 
For now these classes are free and I personally attend them so if you want to come by say hi, learn the #1 investment strategy that is practiced by all the top investors I know including today's guest then you'll want to sign up at https://www.investortraining.ca/freeclass
And yet another cool announcement, I'm speaking at this year's Haste & Hustle event in Toronto on Wednesday April 1st. I get to share a stage with Sir Richard Branson. No joke! The speaker list is a knockout lineup of entrepreneurs and change agents sharing their insights and experience. Click here to get your ticket and use the code WEALTHHACKER for 15% off. Haste & Hustle is Shauna Arnott's big event. Shauna also helps us with the Wealth Hacker conference and we're so thankful to have her on our side.
Canada's Youngest Retiree, 50+ Properties, Mentoring Housemate JVs with Mike Rosehart
On to this week's show!
"Mike Rosehart is Canada's Youngest Early Retiree, an Ivey Business Graduate, Youtube Social Media Influencer, Entrepreneur, and a Real Estate Investor in London, Ontario with an 8-Figure real estate portfolio comprising of over 50 buildings.
Mike is an expert Joint Venture Strategist with a wealth of experience in finding off market private deals, flipping, renovating, and managing the bottom line – focused on cost control and maximized return on investment.
Starting from humble beginnings without a dollar to his name, Mike bought his first property at 19 and built his portfolio up to over 17 properties by the age 24, using the BRRRR Real Estate Snowball Method.
He retired from his day job as a Senior Analyst in IT Business Consulting in 2017 and has been enjoying Financial Independence ever since. Mike believes ANYONE can unlock F.I.R.E. and that Real Estate is one of the best vehicles to expedite the journey to freedom and maximize returns through leverage (cheap debt).
Mike believes the secret to building wealth is simple: Spend Less, Earn More, and Maximize Returns on the difference."
To Listen:

To follow Mike:
Instagram: https://www.instagram.com/mikerosehart/
Facebook: https://www.facebook.com/mike.rosehart
Youtube: https://www.youtube.com/channel/UCe56q2OeCxBHreMzwiK82Ig
NO MORE Confusion
After all the Youtube videos, books, and forum posts, you're probably still left with questions. Starting in real estate is a tricky thing.
Frustrated beginners often ask how a legal basement suite conversion actually works. Most of the time we can only give general answers. But now, we get to dive in.
At this in-depth, free class you'll learn how to take your first steps as a real estate investor.
Nothing is held back. Everything from analyzing basement suite conversion deals, to renting out your first property at a profit, and even how to refinance and do it all again!
More secrets you'll uncover are:
Profiting in a HOT market…

Municipal bylaws to watch out for…

Mortgage terms that favour refinancing…

AND one barely used tactic for higher appraisals…
If you're frustrated, unsure of how to get started, this is for you.
 Sign up now for the Invitation List and be one of the first to get an invite to the next class.
Sponsored by:
Infinity Wealth Investment Network – would you like to know how our investors returned 341.8% on positive cash flowing real estate over the last five years? On average, that was 68.4% per year, just imagine what winning in real estate could do for you. If you would like to know how we did it, ask us how by calling 289-288-5019 or email us at meaghan@infinitywealth.ca. Don't delay, the top markets we focus in are trending upward in price, so you can pay today's price or tomorrow's price.
Till next time, just do it because I believe in you.
Erwin
Hamilton, St. Catharines and Toronto Land Development, Real Estate Investor, and soon to be builder.
W: erwinszeto.com
FB: https://www.facebook.com/erwin.szeto
IG: https://www.instagram.com/erwinszeto/

https://www.truthaboutrealestateinvesting.ca/wp-content/uploads/2020/03/Mike.png
630
1200
Erwin Szeto
https://www.truthaboutrealestateinvesting.ca/wp-content/uploads/2017/06/TruthRectangleLogo.png
Erwin Szeto
2020-03-03 07:30:00
2020-03-02 16:44:25
Canada's Youngest Retiree, 50+ Properties, Mentoring Housemate JVs with Mike Rosehart