Best Selling Author of Fix and Flip Ian Szabo
Hello Real Estate Investors in Toronto, Hamilton, Brantford, Kitchener, Waterloo, Cambridge, St Catharines, Niagara!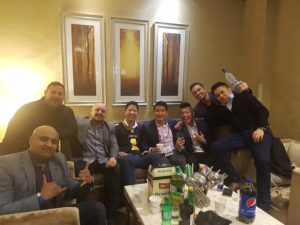 Everyone over their ACRE weekend hangover?? I had to take a two hour nap on Monday after the information overload that is ACRE and all the "networking" over food and drink after the meetings.
Thank you for the kind words to everyone who came by to say, "Hello!"  On Friday, I had a discussion with one gentleman about new construction condos in Hamilton. He came back to my booth on Sunday to say thank you for the podcast.  Silly me, I forgot my Tiger Cats jersey at home on Friday.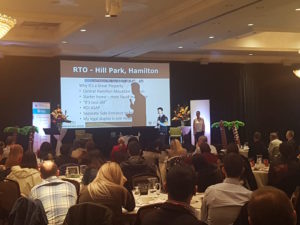 I hope everyone enjoyed my talk on ACRE Sunday.  Even though I speak in front of groups regularly, 500+ audiences are a different challenge with such a large stage and wide room.
I wasn't thrilled with my performance, but like any challenge and experience, I will grow from it.
Speaking of challenges, this month's guest on the podcast has undergone many challenges and over come them all so I hope you enjoy it and come away motivated!!
TWO Part Series: Investing With Other People's Money (and Credit)!!
Do you know how to invest in real estate with other peoples money (and credit)? Well our March and April speakers do!!
Mandy Branham has completed 35 deals in the last two years, while our own Coach, Erika Spencer, has completed 21 deals in the same time. Both are past guests of this show, so you may want to listen to their interviews.
Mandy is creative in how she structures her deals in order to attract more business, and she will be sharing how at our March meeting.
What happens after you have your joint venture partner? Erika Spencer will be sharing how she manages the process of acquiring properties with the partner, post-sale client management or renos, and ongoing management reporting to keep partners happy and buying more property.
You do not want to miss this two part series!!!
Make sure to register at www.HaltonREI.ca/signup ASAP as seats are limited and we have had to waitlist folks in the past.
Best Selling Author of Fix and Flip Ian Szabo
I've known Ian Szabo for a very long time, since about 2008 when I first joined REIN, and there was a lot more of him.  He's since lost 40-50 pounds and written two best selling books: Reno to Riches and Fix & Flip.  At the time he'd already started his transformation from his renovation business to full time investing for himself. Ian then wanted to give back to the community, by starting his "flip school" and his current focus, Ian's short bus talks, where he video logs from a refurbished, pimped out short school bus. Ian rode the short bus in school with the other kids with learning disabilities, giving him limited beliefs about himself. Ian has since purchased a short bus, repainted it a deep orange, installed a roof top patio, installed new benches, complete with flat screen TV and Play Station gaming console. Ian just recently interviewed Gary Vayneychuk, the media baron, who LOVED the short bus. I'll include a link in the show notes. Ian is one of the super successful, yet humble, good guys in the real estate world. Without further ado, I give you, Ian Szabo
To Listen:
Until next time, Just do it, I believe in you.
Erwin
Hamilton, St. Catharines, Toronto, Land Development and Real Estate Investor
Show Notes:
https://www.truthaboutrealestateinvesting.ca/wp-content/uploads/2018/03/Ian-and-Gary-V.png
441
800
Erwin Szeto
https://www.truthaboutrealestateinvesting.ca/wp-content/uploads/2017/06/TruthRectangleLogo.png
Erwin Szeto
2018-03-07 18:07:02
2018-03-09 16:45:08
Best Selling Author of Fix and Flip Ian Szabo