The Land Banking Real Estate Lawyer w Hussein Kudrati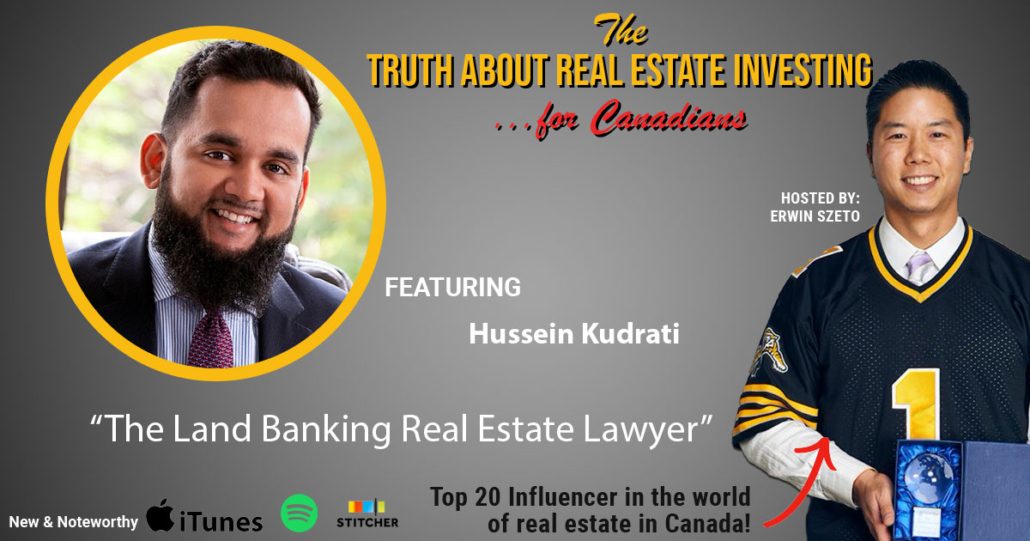 Does anyone else feel oversensitive these days?
I'm not sure what it is, but my temper and patience have grown shorter over the past years. Even the littlest things make me feel emotional.
Yesterday, I received a late birthday present from my brother and sister-in-law via Amazon – a simple comic book.
No big deal, right? Well, it's a comic book of Shang Chi, the newest in the Marvel's Avenger series of movies, and he's Chinese like me 🙂
 

 

View this post on Instagram

 
I've watched every single Marvel movie since the first Iron Man at least three times!
I used to borrow my brother's Netflix, but now I have Disney Plus+, so it doesn't cost me anything to keep watching them, lol.
Anyways, I felt a rush of emotions come over me as I opened this simple comic book. As I read the first few pages and my eyes started to well up.
I've loved superheroes all my life and kung fu movies; my favourites were anything with Jackie Chan. Now I get to see two of my favourite things coming together.
From a business perspective, I don't know why Disney didn't do this sooner – feature a superhero of Asian descent who looks like a few billion people in the world.
As this is a real estate show, Spring is here or has been for some time.
The weather isn't warm enough yet, so we burned some wood to keep warm while the kids used the pre-heated pool. Thankfully, Oakville allows open fires. 😊
For Spring maintenance, I'm sending my handy person Rob to inspect all my Hamilton properties. He'll document, quote all the inefficiencies. He'll also prepare a game plan to address any maintenance and renovations needed.
Rob is a smart guy, so I'll even have him coordinate any specialty trades needed. eg. HVAC if my air conditioner or furnace needs maintenance. I want to stay not involved as much as possible. LOL.
Real estate like property maintenance doesn't need my regular attention. So, I outsource jobs to spend more time with the family, working on my businesses and working out. Those activities are more enjoyable to me than painting or cleaning out eavestroughs.
Speaking of real estate, we continue to offer free training classes on the #1 investment strategy in real estate.
FYI the #1 strategy has changed three times in the ten years I've been a real estate professional, and it will change again. So, I recommend you learn from the experts on my iWIN Real Estate Team who practice daily.
I've even recorded a video explaining how I invest for my kids. You can view it at www.investortraining.ca.
It's a recording so you can watch it at your leisure. Once you register for it, we'll let you know when our next free training on real estate is.
The Land Banking Real Estate Lawyer w Hussein Kudrati
On to this weeks' show.
One of my real estate lawyers Hussein Kudrati is here to share his own experience in the family business. They invest in real estate with the long term in mind, including what's called "land banking".
Hussein and his family have benefitted from generations of entrepreneurship. He's here to share what it's like and, even though he was born into privilege, his parents raised him to be humble and hustle.
Hussein has a ton of experience working in real estate. He also works with folks who have assets they want to pass onto their kids, paying as little tax as possible.
He was kind enough to share some of those stories today… Including why his family chose to live and invest in Canada though they could have immigrated anywhere. He talks about the "abuse" his parents put him through to ground and humble him and how one can start land banking today.
Please enjoy the show!

HELP US OUT!
Please help us reach new listeners on iTunes by leaving us a rating and review!
To contact Hussein at HSK Law Firm:
289-266-0553
HSK Law Firm Professional Corporation
107- 1001 Champlain Ave 
Burlington, ON L7L 5Z4
UPCOMING EVENTS
You are the average of the five people you spend the most time with! Build connections with empire builders and trailblazers at our iWIN events.
BEFORE YOU GO…
If you're interested in being a successful real estate investor like those who have been featured on this podcast and our hundreds of successful clients please let us know.
It is our honour to give back and educate others on how we build cash flowing real estate portfolios using all the best practices shared on this podcast, from the lessons of our hundreds of clients and of course our own experience in owning investment real estate.
If you didn't know already, we pride ourselves on being the best of the best real estate coaches, having the best property managers, contractors, handy people, cleaners, lawyers, accountants, everyone you need on your power team and we're happy to share them with our clients to ensure your success. 
New investor or seasoned veteran investor, we can help anyone by providing our award winning coaching services and this isn't all talk.
We have been awarded Realtor of the Year to Investors in 2015 by the Real Estate Investment Network, 2016 by the Canadian Real Estate Wealth Magazine and again in 2017 because no one told the judges no one is supposed to win the award twice but on merit, our peers deemed us as the best.  In 2018, we again won the same award by the Real Estate Investment Network.
Hopefully being the most decorated team of Realtors in Ontario will make you consider us for your first or next real estate investment.  Even if you don't invest in our areas, there's a good chance I know who would be ideal for you. 
I've been around for a while, some Realtors are talented at servicing investors there are many with great ethics.  The intersection of the two, talent and ethics is limited to a handful in each city or town.
Only work with the best is what my father always taught me.  If you're interested, drop us an email at iwin@infinitywealth.ca.
I hope to meet you at one of our meetups soon.
Again that's iwin@infinitywealth.ca
NO MORE Confusion
After all the Youtube videos, books, and forum posts, you're probably still left with questions. Starting in real estate is a tricky thing.
Frustrated beginners often ask how a legal basement suite conversion actually works. Most of the time we can only give general answers. But now, we get to dive in.
At this in-depth, free class you'll learn how to take your first steps as a real estate investor.
Nothing is held back. Everything from analyzing basement suite conversion deals, to renting out your first property at a profit, and even how to refinance and do it all again!
More secrets you'll uncover are:
Profiting in a HOT market…
Municipal bylaws to watch out for…
Mortgage terms that favour refinancing…
AND one barely used tactic for higher appraisals…
If you're frustrated, unsure of how to get started, this is for you.
 Sign up now for the Invitation List and be one of the first to get an invite to the next class.
Sponsored by:
Infinity Wealth Investment Network – would you like to know how our investors returned 341.8% on positive cash flowing real estate over the last five years? On average, that was 68.4% per year.
Just imagine what winning in real estate could do for you.
If you would like to know how we did it, ask us how by calling 289-288-5019 or email us at meaghan@infinitywealth.ca.
Don't delay, the top markets we focus in are trending upward in price, so you can pay today's price or tomorrow's price.
Till next time, just do it because I believe in you.
Erwin
Hamilton, St. Catharines and Toronto Land Development, Real Estate Investor, and soon to be builder.
W: erwinszeto.com
FB: https://www.facebook.com/erwin.szeto
IG: https://www.instagram.com/erwinszeto/
https://www.truthaboutrealestateinvesting.ca/wp-content/uploads/2021/05/Hussein-Kudrati.jpg
630
1200
Erwin Szeto
https://www.truthaboutrealestateinvesting.ca/wp-content/uploads/2017/06/TruthRectangleLogo.png
Erwin Szeto
2021-05-07 19:36:45
2021-05-17 00:12:40
The Land Banking Real Estate Lawyer w Hussein Kudrati