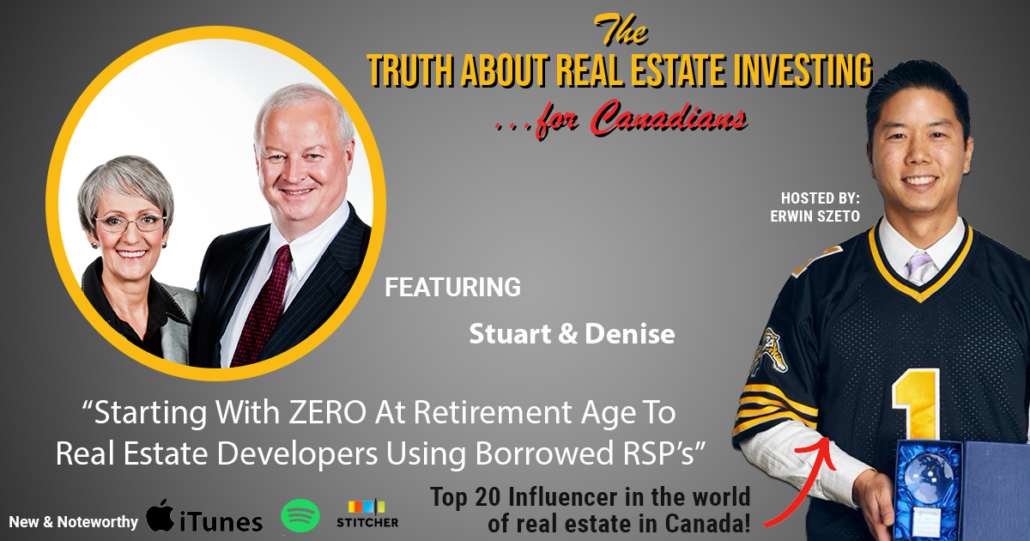 How much cash flow or net worth do you need to retire?
Well, I have some ideas, but I've found everyone's answer is different.
We have a couple of episodes coming up with guests who semi-retire with as little as $3,000-5,000 per month… But they live more frugal lifestyles.
Cherry and I are a bit more ambitious with a $10,000,000 charitable foundation, so you guys are stuck with me for a while. LOL.
Plus, $3k-5k per month won't cut it when we have a new Tesla Model Y on the way. I want to limit my oil consumption, and I know that's not a popular opinion among my Alberta investor friends.
That's okay though, we all don't have to agree on everything to get along.
I just like asking questions like, "would Canada have been fighting a war in Afghanistan if not for oil?"
Remember that war in Afghanistan that was a huge failure? Canada supported the US because the Americans were looking for WMDs and Saddam Hussein in Iraq.
Before that, Iraq invaded Kuwait over disputes over stealing oil which led to the Gulf War. There's quite the history of wars fought and lives lost over oil.
Thankfully, here in Ontario, the vast majority of our electricity is hydroelectric from Niagara Falls and nuclear. So, the fuel for my Tesla emits minimal greenhouse gases. At the same time, we in eastern Canada import our oil, so we're not even supporting Canadian investments and jobs.
I'm not judging anyone who doesn't drive electric cars either… This is just a luxury Cherry, and I can afford no different than giving to charity.
Speaking of charity, the Hamilton Basket Brigade is ramping up for Christmas. Our focus will be on warm outerwear and footwear.
The feedback from school administrators in Hamilton is that too many kids have outgrown their shoes. As a result, some children's shoes have holes with their toes sticking out. These kids are walking in snow and sleet with exposed toes 😠!
Well, we're not having that, so our goal is to donate 600 – 700 pairs of brand new shoes/boots to the poor kids in Hamilton.
Shout out to Kevin for his $5,000 donation from his family foundation!
For those asking how they can support our charity, we're small and operationally efficient as our charity is a side hustle. The best way to support our charity honestly is to refer us business… for Stock Hacker Academy, iWIN Real Estate or Cherry's Real Estate Tax Tips Accounting Practice.
The more we make, the more we can donate and help people create their own wealth to contribute.
In our experience, it's easier to support investors than fundraise for charity. A good place to start would be sharing this podcast or our FREE real estate investing training at www.investortraining.ca.
Starting With ZERO At Retirement Age To Real Estate Developers Using Borrowed RSP's With Denise and Stuart
Speaking of investors, we have some super successful real estate investors with us today in Stuart and Denise MacPherson.
They're self-described "Zoomers," as in boomers with a lot of zip. When you hear about their journey as real estate investors, you'll find out much zip they have 😉.
From starting with limited resources at retirement age, including Stuart asking his dad for money for a downpayment on a home…
To becoming experts in borrowing and lending RSP mortgages…
To now giving away houses, developing and building multi-family housing…
Denise and Stuart are here today to share how they did it after losing much savings in the financial credit crisis of 2007-08.
We get detailed on the ins and outs of RSP mortgages and the numbers on different investments they're working on.
They're old friends who've been super supportive to the Ottawa and Ontario real estate community. Needless to say, this is a pretty good show. Please enjoy!
We're hiring!
Just a friendly reminder that we are hiring more investment Realtors who want a full-time challenge to help our clients, regular everyday people, mostly from the GTA, invest in the top investment towns west of the GTA.
This is for driven folks who want to multiply their current incomes.
APPLY HERE: https://www.infinitywealth.ca/hiring

To Follow Denise and Stuart:
Instagram: @deniseandstuart
Facebook: https://www.facebook.com/DENISEandSTUART
Web: https://deniseandstuart.ca/
HELP US OUT!
Please help us reach new listeners on iTunes by leaving us a rating and review!
UPCOMING EVENTS
You are the average of the five people you spend the most time with! Build connections with empire builders and trailblazers at our iWIN events.
BEFORE YOU GO…
If you're interested in being a successful real estate investor like those who have been featured on this podcast and our hundreds of successful clients please let us know.
It is our honour to give back and educate others on how we build cash flowing real estate portfolios using all the best practices shared on this podcast, from the lessons of our hundreds of clients and of course our own experience in owning investment real estate.
If you didn't know already, we pride ourselves on being the best of the best real estate coaches, having the best property managers, contractors, handy people, cleaners, lawyers, accountants, everyone you need on your power team and we're happy to share them with our clients to ensure your success.
New investor or seasoned veteran investor, we can help anyone by providing our award winning coaching services and this isn't all talk.
We have been awarded Realtor of the Year to Investors in 2015 by the Real Estate Investment Network, 2016 by the Canadian Real Estate Wealth Magazine and again in 2017 because no one told the judges no one is supposed to win the award twice but on merit, our peers deemed us as the best. In 2018, we again won the same award by the Real Estate Investment Network.
Hopefully being the most decorated team of Realtors in Ontario will make you consider us for your first or next real estate investment. Even if you don't invest in our areas, there's a good chance I know who would be ideal for you.
I've been around for a while, some Realtors are talented at servicing investors there are many with great ethics. The intersection of the two, talent and ethics is limited to a handful in each city or town.
Only work with the best is what my father always taught me. If you're interested, drop us an email at iwin@infinitywealth.ca.
I hope to meet you at one of our meetups soon.
Again that's iwin@infinitywealth.ca
Sponsored by:
Infinity Wealth Investment Network – would you like to know how our investors returned 341.8% on positive cash flowing real estate over the last five years? On average, that was 68.4% per year.
Just imagine what winning in real estate could do for you.
If you would like to know how we did it, ask us how by calling 289-288-5019 or email us at iwin@infinitywealth.ca.
Don't delay, the top markets we focus in are trending upward in price, so you can pay today's price or tomorrow's price.
Till next time, just do it because I believe in you.
Erwin
Hamilton, St. Catharines and Toronto Land Development, Real Estate Investor, and soon to be builder.
W: erwinszeto.com
FB: https://www.facebook.com/erwin.szeto
IG: https://www.instagram.com/erwinszeto/
https://www.truthaboutrealestateinvesting.ca/wp-content/uploads/2021/11/Denise-and-Stuart.jpg
630
1200
Erwin Szeto
https://www.truthaboutrealestateinvesting.ca/wp-content/uploads/2017/06/TruthRectangleLogo.png
Erwin Szeto
2021-11-22 20:02:38
2021-11-22 20:02:41
Starting With ZERO At Retirement Age To Real Estate Developers Using Borrowed RSP's With Denise and Stuart