Rental Market Update; How To Find The Best Tenants With Rent Panda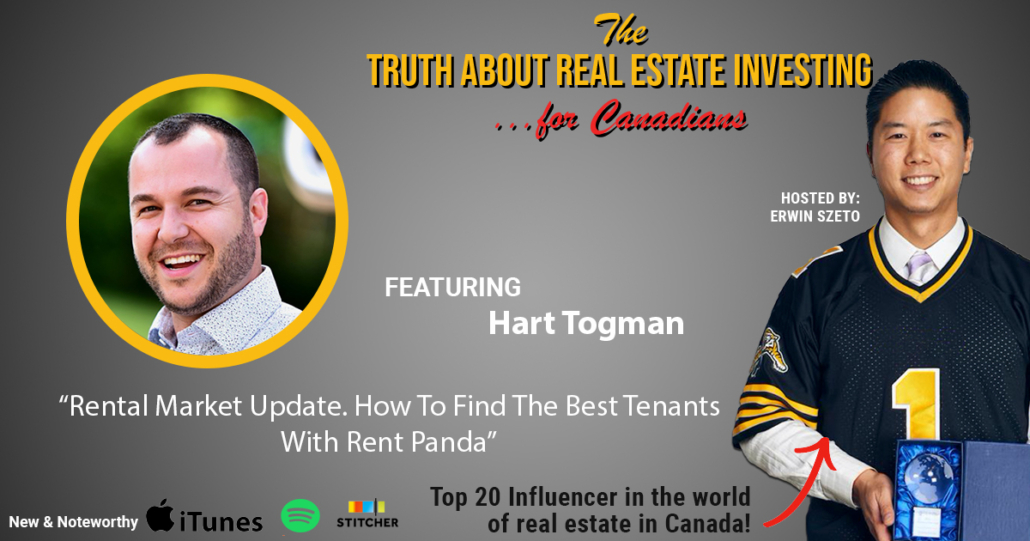 At lunch last weekend at the sold-out iWIN MasterMind Tour in Hamilton, a Toronto condo investor shared with me that he is cash flow negative of $1,200 per month on his condo. 
Worse, he has a second condo negative, $1,000 per month. That's negative $2,200 per month. I think golf is expensive at $80-100 per round.
Just to reiterate my stance on condo investing and negative cash flow investing in general. For the select few independent, top 1-2% income earners, or my good friend James "Money Baggs" Maggs, who has a portfolio of income properties flush with cash flow; sure, new construction condos can work.
For most Canadians, most of the time, it's not an ideal investment, and unfortunately, I'm hearing about it a couple times per week from folks reaching out to me on what to do.
My view of selling is to only sell investments if I have better use of the money.  
There are many things I would rather do with $1,200 per month than write cheques each month to subsidize my tenant's living.
My team is also finding amazing deals to invest in from Kingston to Niagara Falls, taking advantage of Bill 23 to add density to income properties to improve cash flow and the value of the property.  
Add to that, the smart money is expecting both Canada and the US to raise rates at least one more time, and the Bank of Canada seems committed to their 2% inflation target, so we're looking at 12 months at these high rates.
This is hardly a market many buyers want to be getting into, AND summer is traditionally a low season for real estate. 
So if it were me, I'd sell the negative cash flow property and rotate the investment capital into a quality, small multi-family income property in a town with a diverse economy, a post-secondary school where tenant demand is high.  
That generally excludes small towns anywhere.
If you need help to invest like our 45+ self-made, investor millionaire clients, please do reach out. 
My team and I are licensed Realtors and are happy to consult with you on how to rebalance your investment portfolio to stop the bleeding and possibly set you up for future success. 
Email us at iWIN@infinitywealth.ca, and one of my licensed real estate agent coaches or I can assist. Again that's iWIN@infinitywealth.ca.
Happy Canada Day, everyone!! 
Happy birthday to the greatest country in the world!!No, Canada's not perfect, but we are generally making progress.
 The people are honestly one of the best parts of Canada; compared to other parts of the world, we Canadians are incredibly accepting, multicultural, and low crime, and there's a ton of opportunity for those who make investing a priority. 
My son was born hours after Canada Day on July 2nd. 
I literally watched fireworks from the hospital window eight years ago while Cherry was in labour in the hospital bed, so I had a weekend of celebration.
I may have fibbed to my son that the fireworks in our neighbourhood with a $4,000 budget were meant for him.  Speaking of multicultural, the organizers are my clients; one is Filipino, and the other is Indian. 
We all love making money, love our families, cry when the Leafs lose, and we love this country!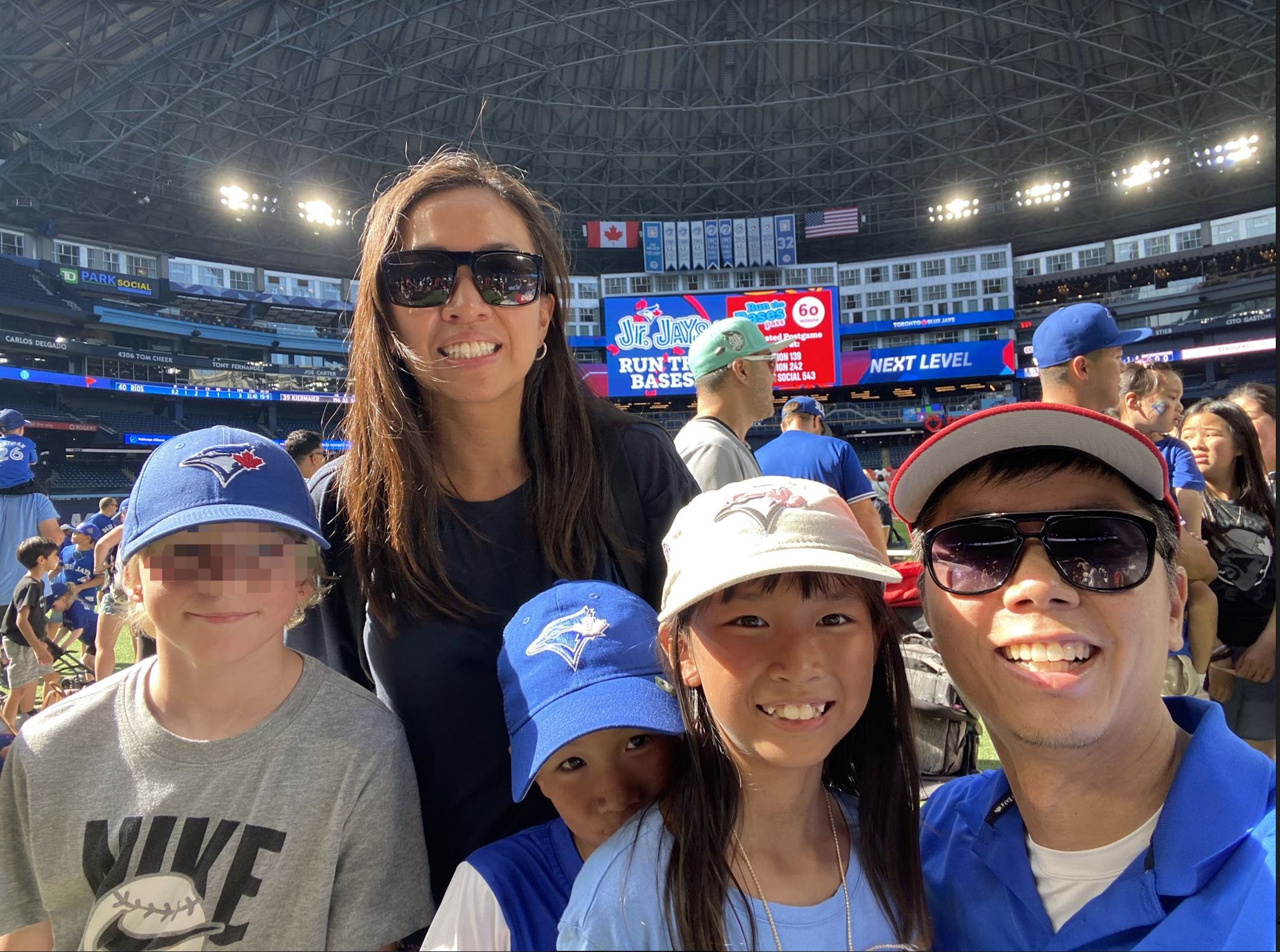 For four consecutive days, we had company coming over for pool and birthday parties, and to feed them, I smoked some chicken, wings, pulled pork, and a top sirloin cap called a picanha by Brazillians. It's their favourite cut of steak after the rib eye.
Anyways, after the success of my 9 hours smoked brisket for Father's Day, I decided that I was going to smoke a ten-pound picanha in my pellet smoker and see what happened. 
As someone who likes to research and do things right, I watched several YouTube on how to do this, and it was oddly fun for me.  I'll post pictures to my social media afterwards.
If you too want to know how you may own a smoker, I can't recommend enough that you buy one as a gift to your spouse.  
We got ours as a housewarming gift from me to Cherry, and she loves it and tells me so between eye rolls 😂
Rental Market Update; How To Find The Best Tenants With Rent Panda
On to this week's show!
We have Hart Togman, owner, founder of Rent Panda who's been helping our clients locate tenants for my clients' investment properties.
How good is Rent Panda? Hart tells me they've had one non-payment of rent issue among 900 to 1,000 successful leases.  That's pretty darn amazing so if you want to know how to be a successful landlord with paying tenants you will want to listen to this episode. 
Rent Panda also now offers Property Management Services and Hart shares step by step how to create a rental ad and how to automate as much as possible how to handle the deluge of responses because if you bought right like our 350+ clients, your property is in high demand.
Please enjoy the show!
This episode is brought to you by me! We don't have sponsors for this show. I only share with you services owned by my wife Cherry and me.  Real estate investing is a staple in my life and allowed me to build wealth and, more importantly, achieve financial peace about the future, knowing our retirement is taken care of and my kids will be able to afford a home when they grow up.  If you, too, are interested in my systematic strategy to implement the #1 investment strategy, the same one pretty much all my guests are doing themselves, then go visit www.infinitywealth.ca/events and register for our next FREE Online Training Class.  We will be back in person once legally allowed to do so, but for now, we are 100% virtual.
No need for you to reinvent the wheel; we have our system down pat. Again that's  www.infinitywealth.ca/events and register for the FREE Online Training Class.
To Listen:
Audio Transcript
**Transcripts are auto-generated.

Erwin  
Last weekend at the sold out I went mastermind tour and Hilton at lunch a total condo investor shared with me that he's negative $1,200 per month on his condo. What makes it worse is he has a second condo. It's not as bad, but it's still negative $1,000 per month. That's negative $2,200 per month. You know, I think golf is expensive, we're gonna have to pay 80 $100 per round. This is serious stuff. Welcome to the truth about real estate investing show. My name is Robin Seto. And I like to reiterate my stance on condo investing and negative cash flow investing in general for the select few who are independently wealthy, or in the top one 2% of income earners are my good friend James moneybags banks who has a portfolio of income properties flush with cash flow. Sure your construction is gonna work for most Canadians, most of the times a pre construction condo or single family home and more than recent market the last few years, it's not an ideal investment. And unfortunately, I'm hearing about it now a couple times per week from folks reaching out to me on what to do, by general view on selling is personally I only sell and that's a better use of the money, I have many things I'd rather be doing with the 1200 or $2,200 per month, rather than writing checks to subsidy subsidised my tenants living. So add to that, that my team is finding amazing deals to invest in from Kingston to Niagara Falls taking advantage of Bill 23 Ontario's Bill 23 to add density and income properties to improve cash flow and add value to property at that the smart money is expecting both Canada and US to raise rates at least one more time, the US has committed to two more times at the Bank of Canada, it seems committed to their 2% inflation target. So we're looking at at least 12 more months at these high rates. That's currently what the bond markets pricing interest rates. So it's not my advice. This is literally what the smart money is predicting. Yeah, so this is hardly a market that many buyers want to be getting into. And summer is traditionally a low season for real estate. This could be a quiet time for buyers for quite some time, except for those who saved maintain their credit. And we're ready to get greedy while others are fearful. And there's lots of fear out there. So if it were me, I'd sell negative cashflow properties, especially if they're four figure cashflow negative, and it's a single family. There's nothing I can do to it to improve it. Like for example, I was speaking to a gentleman who has a townhouse in a semi detached, but they have the option to suite the basement. I said that's what I would do and hang on to it. It was a single family home that I had no option to upgrade to create more cash flow, then I'm moving on. Again, I have better things to do with that cash for the money and the capital again, and now we rotate that money into a quality small multifamily income property and a town with a diverse economy, a post secondary school where tenant demand is high. That generally excludes small towns pretty much anywhere, including a favourite of some everything we've got right now serious if you need help to invest like our 45 Plus self made investor millionaire clients. So again, just to clarify, they made those millions or multi millions by only income property. Yes, they made money in their homes. But I exclude that from my calculation. So if you need help, if you need help to be a successful real estate investor, please do reach out you can just reach out to our team at Iwan at infinity wealth.ca My team and I are licenced realtors and happy to consult with you on how to rebalance your investment portfolio, stop the bleeding and possibly set you up for better success. Again, email us at Iwan wi n at infinity wealth.ca on my coaches or myself we are licenced real estate agents one of us can assist again as I win at infinity wealth.ca Happy candidate everyone Happy birthday to the greatest country in the world. No Canada we're not perfect, but generally we're making progress. The people are honestly one of the best parts of Canada then the nature like you know, the scope is beautiful. It's beautiful country but I just got back from Victoria. Victoria is beautiful and Tofino beautiful compared to other parts of the world, we Canadians are incredibly accepting multicultural, low crime, there's just there's a tonne of opportunity for those who make investing a priority, not just real estate, Jerry was just at the collision conference in Toronto. And there's tonnes of young people who are going to make a crazy difference in the world create value and likely create a lot of money for themselves and their families. And that's my that's why I'm in real estate. That means a lot more to my family. Because my son was born just after candidate Day. On July 2. I literally watched fireworks from the hospital window eight years ago while Jerry was in labour in the hospital bed. So we have a weekend to look forward to. You're listening to this after the weekend. But yes, at the time of recording I have weekend celebration look forward to I may even fibbed to my son. I make really bad dad jokes my turn all the time, but I will likely tell him that the fireworks that our neighbourhood association is putting on with about a ridiculous budget of life. $4,000 I contribute to as well. Anyways, speaking of multicultural, the organisers just happen to be my client and we all live in the same neighbourhood. Once Filipino, the other Indian, my family's Chinese. We all love making money. We love our families, we cry when the leafs lose and we love this country. So for four consecutive days coming up and including today, I have people coming over for pool and birthday parties and to feed them I plan on smoking some chicken, the whole chicken chicken wings are gonna make a pull pork. I think that'll be the first time I've ever smoked pork. But yeah, we're gonna do that too. It tops her line cap, which is the beef cut. It's called picanha by Brazilians. It's their favourite kind of steak after the ribeye. But it's a lot cheaper than a ribeye. That's why I'm getting it. Anyways, after the success of my knife, our smoked brisket for Father's Day, kind of smoke a 10 pound pecan ha in my pellet smoker, and we're gonna see what happens for myself, I actually enjoy doing research Jerry said like don't why you being so ambitious and putting all this effort into like a 510 hour, cook, smoke, whatever, I enjoy doing these things I enjoy like doing the research, I've watched several YouTubes on how to do this, and we're gonna eat this. And oddly, this is fun for me. I'll post pictures up to my social media afterwards. If you want to know how to get your own smoker recommend enough that you buy one as a gift to your spouse. We got ours as a housewarming gift for me to Cherry, and she loves it and tells me so in between I rolls on to this week's show. Today we have tockman, an owner and founder of rent panda who has been helping our clients locate tenants for our clients investment properties. How good is rent panda heart tells me that they've had only a one non payment of rent issue among 900 to 1000 successful leases. The non payment was not that bad either, as the tenant quickly left, so damage was limited. A lot of successful leases were written by these guys. That's amazing. So if you want to know how to be a successful landlord with paying tenants, you will want to listen to this episode. Rent piano also offers Property Management Services, and Hart shares on the show step by step how to create a rental ad and how to automate as much as possible how to handle the delusion of responses that no one forgets. We are in the middle of a housing crisis. And like small town, Trenton, Ontario, but so if you bought correctly, like our 350 clients, your property is in high demand. So you need to be ready for the dilution of responses to your rental ad. If it's threatened. You find Rent panda at their website, Rent panda.ca that on Facebook, Rent panda and Instagram. Guess what's called Rent panda. Please enjoy the show. Happy Canada Day, everyone. I heard what's keeping you busy these days?
Hart  
Well, you know, Rent panda life having a baby in three weeks. My first dealing with the rental industry and the ups and downs.
Erwin  
Oh, so you're not busy at all? No, not at all. Lots of free time. Not at all. So explain what's Rent panda? is Rent panda. Is a play still considered a startup? Is it not?
Hart  
Technically, we wouldn't be considered a startup. But we still do we still act and operate as a startup. So it's still a baby. Still a baby? Yeah, we we operated for a long while bootstrapping. And we managed to do that for a while, which we were proud of it was about three and a half, four years of bootstrapping. So that probably pushed out our startup life a little bit longer than normal. But now we're stable. We're out across Ontario. And I guess to back it up Rent panda was a business that I started with my brother, after we experienced the underserved nature of renting and landlording in Ontario. So my brother was up in Thunder Bay. He was a newly graduated PhD, and he had a tough time finding a rental. There wasn't really a rental platform out there that served tier two markets. And he was talking to me and I was working in advertising at the time. And in Toronto, there was new at.ca. You know, they were in the incumbent for a very, very long time. Yeah,
Erwin  
they dominated the commercial apartment space. Yeah, and
Hart  
small residential as well. But they were the incumbent, you know, they were what everyone used. And we thought, you know, view a dossier was 15 year old technology at the time, and there was nothing up in Thunder Bay. So there was an opportunity to build technology and prop tech for landlords and, and tenants in Ontario. So we built a prop tech for three or four years. And then we started to expand as landlords fed into what they needed. So a lot of people said, great technology, but I don't want to do it myself. You know, can you just find my tenant? So we started into the leasing business? Then landlord said, great, you found me my tenant, can you now just manage? So we started into the property management business? You know, then people said, Hey, can you take on my problem property? And so we needed a paralegal. So we have in house paralegal services. And through that journey, we just realised that there was a need for a brand in rental housing. You can think about brands and every other element every other aspect of life. But when it comes to renting, there's not a lot of big brands out there. No one
Erwin  
dominates that space in terms of rental space. Actually, that's a good question for the listener. Like think about it. If you're looking to rent a place with the first brand that comes to your mind. Only because I know your name comes up first. Yeah, because we've recently have our clients. But yeah, quick question what was the first iteration was More of a screening online application process.
Hart  
No. So funny story in that I was presenting at a conference about a year and a half ago. And the topic was how we built Rent panda wrong. We did we built Rent panda wrong, because my brother and I had experienced the rental industry a little bit. And we sat down. And I come from a brand and product world. And so we started to design the best product out there. We said, Where does the landlord start, usually with the purchase of a property and what is every step along the way that they could possibly utilise a tool for or service for, and we built out the entire rental journey. And then we started to build it. And so the first iteration was a marketplace because you bought a property, you've got it ready to go, you need to list it somewhere. So we thought, There's got to be a better rental marketplace than v1 dot ca, or this website in Thunder Bay, which was called Home Sweet Homes, where you had to eat transfer someone 20 bucks to get a list of all the listings in town for I think that week or that month. So it was backwards, it was totally backwards and the marketplace was the opportunity. But as we started to progress, we thought, let's build everything. Let's build it perfect. And, you know, three years later, we realised we had this behemoth of a piece of technology that no one was really using. You know, people were using the marketplace, they were using some screening tools. But we had lease builders, and we had repair and notice notification systems, we had notice building systems, and no one was using it because people just needed a marketplace and a screening tool, right. And so we built Rent panda wrong. We spent a lot of money unnecessarily, and flushed it down the drain and built it wrong. But it allowed us to learn that we need to listen to our audience, we need to listen to our landlords. And you know, in the chicken and egg situation of landlords and tenants, landlords come first because they have the supply. I mean, with the supply comes the demand. So we listen to our landlords, we still listen to our landlords all the time we do surveys, we do one on one coffees with landlords just to understand what their pain points are. And to constantly keep abreast as to what people are experiencing and where the new pain points may lie. Because the industry has changed vastly. In the seven years we've been in business. You know, Facebook marketplace wasn't really doing rental listings back then. So we've pivoted many, many times. But we started as a marketplace, essentially, you some pretty full service now. Yes. Yeah. So the idea is that as a small landlord and small landlords, our bread and butter, usually like one to 25 units, we deal with larger landlords, you know, 100 units, 200 units. Some of the big guys, but not really the big property management companies. That's not we're gearing our servers you
Erwin  
have an in house trust would have an in house.
Hart  
Yeah, exactly. But for those small landlords, there's different types of landlords, right? You have the landlords that want to do it all themselves, you know, they want to learn or they're running a small portfolio, and they're doing it well themselves, but they may just need a little bit of software, a little bit of technology to make things more efficient. You know, some other systems. Yeah, exactly. systems for rental success, we call it so we have do it yourself tools, right? Primarily they're free. They're lead generators for us for other pieces of business. But those tools on Rent panda.ca People can use, they can upgrade to premium products like screening tools like promotion, we have syndication to Facebook marketplace, all the basics. And that's kind of the first section of landlords that we want to service. Then we have those who are in the middle. You know, they're not fully passive with property management yet, but they have that innate fear of unpaid rent and tenant caused damage, let's say. And that's the fear that everyone has. That's why every tech product has existed in the rental space to lower the risk and reduce that fear of unpaid rent and tenant caused damage. So we have a leasing service. And we have leasing specialists on our team across the province, from Thunder Bay in the north to Niagara in the south, from Windsor in the west, to Ottawa in the East. And we have teams on the ground that can find in place the best tenants and we work just like a real estate agent would with someone throughout the entire journey stewarding the process. So we're going to educate you along the way we're going to find the tenant, take professional photos, make sure we do the pre screening, make sure that we do all the showings ourselves. So no one can come through unaccompanied. We're going to do all the post screening and we can talk about scaling later build leases with our paralegal in house and so we we cater to leasing as a singular service. And then we hand over that perfect tenant, that's the perfect fit for your property. And you can self manage. And then for those landlords that want to do a little bit more of that passive investing, we do full service property management now with a little bit of a different model. So we've scaled the model to be across the province now and we centralise everything. So we have a 24/7 365 call centre, that triage is all of the needs of all of our tenants across the province. And in that way, we don't need property managers in every city, and we can lower the cost. So we have very low flat rates essentially for property management. So we're not charging you a percentage of monthly rent like most other property management companies, it's flat rates per unit and It's the no frills of property management, you know, when things are going great, when there's a good tenant in there, when you've put money into the property to make sure it runs smoothly, there's very little property management costs. But then when things need to be, you know, enhanced when we need to call out those trades when we need to step in, then the costs, you know, escalate like they do with any other service offering. So yeah, it's it's full service, we're talking about fun development. So that, you know, we can get the truly passive investor who doesn't even want to deal with property management management, you know, really, for us, it's about stewarding the entire small landlord process, because what we found as small landlords ourselves was that it's the Wild West, right? There's a lot of focus on the world of investing. And there's not a lot of focus on the world of landlording or execution. Yeah, exactly. And, you know, investing is sexy, right? It gets people jazz, people are open to educating themselves on investing, because they can make a lot of money and it sounds sexy. But renting is kind of the ugly duckling right. It's the garbage man of the real estate space. But it's so so important because your asset is so important, right? It's the product that you're selling. And the tenant is the client. And a lot of people don't think about it that way. And maybe I'm biassed because I come from a world of brand advertising. But ultimately, you have a product and you have a customer, and that's the home and the tenant, and you need to think about that as a business. So that's what we're trying to
Erwin  
push. And I haven't mentioned in a while, but the way I frame my tenants to my team, so like my contractors, for example, my handyman, whatnot, is I say to them, if you were spending over $10,000 at a restaurant every year, how would you expect to be treated? Yeah. Right. What do you think my tenant pays? Almost all of them pay over? 10,000? A year? Yeah, for sure. So like, I want them treated with respect? Yeah,
Hart  
for sure. Right. And I think that a lot of people have a stigma with landlording, right? It's a negative word. Or it's, it's built up a stigma as a negative word. And if we think about it wrong
Erwin  
for so long, yeah, for sure. And I've shared it on the show, like, for example, I belong to a network of over 130 entrepreneurs, business owners with seven figure businesses. And what I find is a lot of them are really keen on what it is they do to create value to make a difference in the world. versus real estate investors. There's a good number of glitches in it for themselves. Right? And they don't really care on who they step on. Yep. So then, yeah, I can see why landlording has not the best name. Yeah. And, you know, I've been to tribunal, I've seen both sides, assuming the tenant is terrible, you know, where a gentleman like, I want to smoke. So it disconnects the fire alarm in a 30 unit building. So everyone's at risk. Right? And I've seen the other side. We're like, terrible, terrible landlords, right? You do nothing, you know, don't deal with cockroach problems and whatnot. And like, so yeah, I can see why landlords get a bad name. Yeah.
Hart  
But I think if we, if we think about ourselves, in our community as housing providers, it helps. Yeah, for sure, for sure.
Erwin  
Like, before, we're talking about recording, like my own portfolio and where to track my clients is we are targeting, our rents are priced in the top 20% of the market, to because I want the top 20% tenants, right? Alright, so you better operate that way. You better maintain your properties. That way, you better show them that way. You better treat your tenant that way that the top fifth in the market. Yeah.
Hart  
And to that point, all of the other stakeholders in your business and all of the associated services that you're hiring, need to be in that top 20%, too. You can't be hiring the bad plumber out there who doesn't treat your tenant with respect, right? You know, that leasing agent needs to know what they're doing. They need to be up on current trends, they need to be able to find that top 20% Or, and they need to be in that top 20%.
Erwin  
Especially good question for you as a service provider for landlords. What kind of landlord you want to work with? You'd like working with the bottom 20% folks who have buildings in like, you know, the bottom 20% of the market?
Hart  
Yeah, it's it's interesting question, because we have worked with every type of landlord under the sun, you know, we've done everything from sublets of rooms, all the way up to, you know, full lease ups of pre con buildings. And a lot of the times where a landlord starts, the building may be in that bottom 20%, right, but they have the intent to move it under it. And the intent is really what it's all about. You know, we have a lot of buildings that are being rehabbed, and we're trying to fill units as they become vacant. But there's still that hoarder in the the apartment next door, and there's the rat problem, or there's the age old tenants that have been there for 30 years who are smoking outside and kind of giving the building a bad vibe. But as long as the landlord is investing in their business, we're happy to work with them. And we're also not shying away from landlords who are new, who may not have the landlording education that they should or will get over the course of years, because part of our service offering is that we do this day in day out. And so we're not just doing it for you as a client. We're bringing you through the process we're stewarding your journey as a landlord. And so a lot of first time landlords come to us because they're very afraid of bad tenants. Right? The stigma there for tenants is even worse, you know, the inflammatory nature of the media is terrible, but we steward that process and walk them through it. So they get a natural education. While they're paying us to place a tenant, so many landlords in the lease building process will go through with us and learn the 45 clauses that you should have in your standard lease appendix, you know, frankly, it's it's value add right there, you can go out and buy lease packages for 234 $100. Or you can get someone to write one for you walk you through it and add that value. So we're not opposed to working with any style of landlord, as long as they have the intent to move forward in their business to educate themselves, either through us or other means and to invest in their property. What we won't do is take on a property that needs rehab, but won't be rehabbed. So we know that people are pinching pennies these days, which is fair interest rates are going up, it's harder to get things done these days. But again, as long as the property is moving in the right direction, and we're not selling something that's going to be an illusion to a tenant, we're happy to do the work. So you you've come across many
Erwin  
investors, I've pitched enough on the show about a lot of terrible education that goes on out there. What do you see in terms of when investors come to you? Are they well versed? To be? Absolutely they get some crappy ass training? Are they good quality tech clients? Hopefully, like Yeah, well, I refer you.
Hart  
So there's different buckets, I would say. There's not a lot of variation. But there's a few key buckets. There's a lot of people who have been laying out all work backwards. So there's a lot of people that have been landlords for a very long time and have run successful real estate businesses. But they are still doing things the old school way, essentially. Right. And so things that they have in their lease, appendices, ways that they screen tenants, they've worked for a very long time, they may not be aligned with human rights issues that have popped up these days, their leases may not be enforceable or legal at all. But they
Erwin  
always have us go go on Kijiji, and go read some of them. Because you know, exactly, and we people like choose like sexes, like religions, like colour skin, people will literally do that,
Hart  
oh, and people are opening themselves up to a lot of risk. You know, if tenants were more educated on their rights, there would be a lot more lawsuits and human rights tribunals that are in inaction. So we see a lot of landlords in that camp. But they've come to us for a reason, right? They're scaling their portfolios, or they know that they need to shift their worth educating through that process, because they're hiring an expert for a reason. And that's what we've realised, you know, we are brought in as experts, because people realise that they need help to take that step. So there's a lot of those landlords, there's also a lot of landlords who are coming in and have never been landlords, you know, they bought their first rental property, or maybe they're moving out of their primary residence, and the markets not great. So they don't want to sell. And they feel like holding on to that property is really good. Those people coming to us are also good clients to work with, because they know that they don't know anything. And they're open to again, hiring an expert to do the job, right. So we love working with those people. Again, it may be more of a hands on approach where we have to educate them a little bit more and make them comfortable with the RTA with the Ontario standard lease, they may have heard a lot of things or they're part of Facebook groups, unfortunately. And there's a lot of things that they think they know, but we can, you know, we can break down that that idea of what landlording is to them pretty easily. And they're they're really good clients to work with. There's a middle pack, that's difficult. And that middle pack. We've seen a lot of it lately, and I think it was to do with I'll call it the fad of real estate investing, where interest rates were low. rents were very high rents were projected to increase infinitely and very quickly. So the greedy bunch. Yeah. And, you know, not to speak badly of real estate agents. But a lot of people saw dollar signs flashing right, both the investors and those agents. And one issue with the rental market that we're trying to solve is a lack of transparent data, and accurate data. And so a lot of people were provided rent assessments that were way out of left field, they were blue sky rent assessments with no bearing, or they were completely based on MLS listings, which typically are in the top 10% of all rentals out there in terms of price, and oftentimes real estate agents will up bid amongst themselves to push prices higher. So those types of homework, the price of the rental, right? Oh, so when we've got two real estate agents doing leasing, oftentimes what you'll see is bidding wars, where in the world of non real estate agent leasing there's very rarely bidding worse, because you have two agents representing their clients. The clients are talking right landlord and tenant never talk. It's agent agent, and there's a bidding war because maybe it's a good way to get your tenant in the door. And but it's not always the financially smart decision for that tenant, and for a landlord. It's not necessarily the best decision on quality of tenant to place, you know, the person who's going to pay the most isn't necessarily the best tenant because they can't afford it. They're doing exactly. I've seen lots and lots of credit checks. In the five hundreds, I've seen people with bankruptcies and collections, and the inability to pay rent offering six months up front nine months up front, a year up front. And they're borrowing and begging and stealing to get into this place, knowing very well that after six months, they have no intent on paying rent, we are always wary of anyone who offers rent upfront who offers more than asking rent. So anyways, there's that middle of the market where I started,
Erwin  
just pleasure, especially, you've always been a red flag for me, anyone who's really desperate, that's a red flag, for sure. If they require more diligence,
Hart  
then you know, we see new immigrants coming in. And in order to get in the door, they're willing to pay three months up front, you know, they're coming in with some money. That makes sense. But someone who off the bat is messaging you on Facebook saying I really love your home, I can pay you six months up front, that is number one red flag, because there's a reason why they're doing that they think they need that in order to get the place or they just have no intent on paying rent after that fact. But a lot of landlords have been led astray, are expecting really high market rents, and also are chasing the game of investing and not long term landlording. And you know this, you've held a stable portfolio for a very long time. A lot of people buy that standard bungalow, you know, they renovate it to be an uptown duplex, they put all the top end fit and finish in they spend way too much on that property with this idea of what they can get in market rent led by, you know, realtors who may have had good intent, but are over inflating what the rents may be. And then they need a certain amount in order to make things work, right. And they've bought property in welland, and they've been told that well into the cash flowing region. And so they need this property to cashflow. And when they come to us, we can't dictate market rent, right, we can work hard and marketing and advertising and bringing in the right tenant magician, yeah, we can't make magic. So when the landlord comes to us and says I need this amount in market rent, it's the same thing with real estate. And if my house was worth a million and a half, and I said I remember 2 million, you can't do it. And it'll sit there for two months, three months, four months. And what the landlords don't realise is that vacancy cost is eating into their bottom line. So those are the toughest clients to deal with. We still work with them. But that education upfront to move their viewpoint from an investor into a landlord, making them see the tenants point of view, making them realise that they have a product, right, they've bought an asset. And that asset is now a product on the market for the customer, the tenant to purchase or to rent. And that shift is very, very hard for a lot of investors, who are now landlords.
Erwin  
And just to add to that, I have challenges explained to clients. Because they just have they have HGTV on the mind, I don't know what it is. They want their houses to be gorgeous. And so I do find investors to often over renovate, like for example, a client that bought a house that was moving ready, really nice, completely renovated in 2017. Right, including the basement, they renovated the basement, I said leave the house alone, only rented the garage, only do the garage conversion. And they disagreed with me. So that to tear apart that already renovated basement to put it in a suite. Versus if it was mine, I would have had the house rented right away, I would have rent money coming in day one, basically. And then and then I did get to take my time with the garage while getting that done. And then also I would be able to hang on to more cash for another project. Right?
Hart  
When when my wife and I bought our first house, which we currently live in, and we still house hack, we said the rule to purchase was we needed a basement unit. And it needed to be existing where you put it in. It needed to be livable, but with the idea that we could improve that basement unit. And so when we bought all that needs to be done was put a door on and we used our to pre closing showings or walkthroughs to actually rent out the place. And so we had the place rented, whether it's legal or not, or whatever. But we had the place rented and lease signed before we moved in. And that was crucial to us because cash flow was so important. We bought in Toronto, we had to have that mortgage, or half the mortgage paid for. And a lot of people don't think like that anymore. They don't think about that cash flow equation. They let ego get involved in they want the nicest rental. They think that the night
Erwin  
alone, yeah, they want the whole they want to themselves,
Hart  
but even if it's a standalone income property, they think they have to have the nicest renovation and we were talking about this beforehand, but there is a massive problem with the missing middle in a lot of these small towns right or smaller markets or tier two markets as we call them, you know? Well in St Catharines. Even cities like London or Belleville are Nappanee all of the market for the standard renter the family who is renting who may be renting their whole life for young family Who's gonna rent until they're in their late 20s. They have good income for the region, they have sustainable income, they can't rent anything anymore. The inventory of that middle is gone. Because every rental has to have beautiful quartz countertops. And most you know, amazing high end appliances, dishwashers, right? dishwashers are great. But I rented for 15 years and never had a dishwasher. And those rentals with not top of the line, everything are missing. And so me as an investor, I'm super excited about looking at that middle rental, right taking that rental and making it livable, making it nice enough. But having coin laundry for that triplex having no dishwashers in the unit, but not charging top end market rent. And so we can get very stable tenants, we can get tenants who will pay rent who will stay two to four years, and then we can bump up the rents to market rent after that. That's an exciting opportunity, because it's just so missing in this market. Right?
Erwin  
So are you saying this cohort of tenants is the largest percentage of that market?
Hart  
It's the largest percentage of underserved people in the murder. So, you know, a lot of people have jumped on the bandwagon of mid term rentals. Right. And it's very sexy to think about having a top of the line rental and having that visiting doctor who's there for six months on placement, living in that place.
Erwin  
And be ready for that level. Yeah, right. Exactly. Right interview for the top 1%. Right.
Hart  
And how many cardiologists are in Kingston? Living on six month contracts? Right. And so everyone thinks there's
Erwin  
probably more that could very well be more midterm rentals and cardiologists. Exactly.
Hart  
Yeah. And so there's a reason why there aren't 45 luxury car brands out there, right, you've got your Rolls Royce and Ferrari and Lamborghini. But there's, there's no market for a tonne of that. And the middle markets are where all the money is. And profits can still be had cash flow can still be had. But it just needs to be done strategically. And from a an existential perspective, there's a need, right, the housing need is not in that top 2%. In that top 5%. The housing need is in that middle America, middle Canada, it's those middle renters who need affordable places. And that's not affordable housing, it's just affordable rentals based on the income coming through. One thing that we looked at, from day one with our rent reports, and we produce them quarterly now is affordability metrics. Because as a landlord, you probably have heard the 30% rule, right? Don't spend more than 30% of your monthly income on rent. And that's what landlords look for. That number is a thing of the past, right? If we look at Toronto, even as a household, the average household affordability is at 53 56%. These days, you know, for an individual, it's not affordable to rent anything,
Erwin  
unless you have a cardiologist unless you're a cardiologist, which is bigger on trees. Exactly.
Hart  
It's something where every other business, every other industry looks at business opportunity and got it right. But as an investor, a lot of people will look at what they want to own right, not where the opportunity is. And those really smart investors are chasing opportunity and going after the client who is under serviced. And for me, you know, we're looking at rental trends on a daily basis. It's fun and exciting to be an investor who is also running a rental business because I can push my investments into those opportunities.
Erwin  
So I'll just say that I've been pleading clients not to over renovate, because I know how much kitchen costs, it costs way more than used to be. And it's tough to pay it off. It's tough to justify that payback. Also, because you're me vacant for at least an extra month because you're going to do it if you're doing the Renew. Yeah, so I plead my clients all the time is leave it sorry, just be like I'm talking to my daughter. Yeah, I literally spoke to a client just this week who over renovated, and now they've asked for a flip and luckily they broke even not including their time. But again clients all the time, like like you said they want to renovate to their vision, rather than renovate to how I look at it as part of a portfolio investing portfolio for sure.
Hart  
at the dog park this morning, I was talking to a friend who has a number of buildings and one of his buildings. He was talking about tenant turnover. And sometimes you know, they need a full renovation even if the places been trashed. He looks to spend three to $5,000 on a kitchen, right? Because he is catering to the middle renter in Toronto or Mississauga, Scarborough, but in the GTA, and he's only spending three to $5,000 on a kitchen. If you talk to the average investor. No one is spending that little on a kitchen that people that we talked to.
Erwin  
You talked to the ones the landlords end up in the LTV, they probably spent nothing. Right, exactly.
Hart  
Yeah, they're going on the side of the road and picking up whatever is there. But there is a way to renovate strategically to make sure that properties make sense. And if you're looking at a long term, portfolio hold, it has to make sense, right? It's not about the instant refi it's not about you know, having the best property on the block. It's about stability and you Her entire portfolio
Erwin  
and the real pros are picking up used kitchens on Kijiji and putting it in storage until they need it. Yeah, straight up. That's what the real pros are doing. Yeah. Instead of the amateur often gonna pay full retail. Yep. So, yeah, these are pro tips, folks. Hopefully you're taking notes. So Adam had some questions. What are your top three five questions for screening a tenant?
Hart  
So I will say I wasn't going to tell him this beforehand. But it's probably the most loaded question to ask a leasing specialist, or someone who runs a team of 18 leasing specialists, because the process of screening starts from when you post your property. So yes, there are questions that you should be asking people who are coming through the property, asking people in messages on Facebook or wherever your your listing. But the first thing to know is from point A of advertising your unit, you are already screening your tenants, you should be advertising a unit to attract the tenant that you want not to avoid the tenants that you don't want. And we see a lot of this all the time, you know, no smoking, no pets, no families, no kids, even though it's completely against human rights ethics. So building your advertisement to attract the tenant that you want is key. And that's things like you know, mentioning, say your property is a three bedroom townhouse in Guelph, right, and it's a family friendly neighbourhood and you want a young new family coming in, talk about the schools in the area, talk about the parks in the area, talk about the convenience to grocery stores, get professional photography to showcase that nursery or that primary bedroom or the beautiful kitchen, make sure that you are designing your ad to attract the tenant that you want. And already you're screening by doing that you are screening from step one. Then in step two, it's making sure that you are catering to the the way that tenants search for property. So a lot of people will say I post on Facebook marketplace, I get overwhelmed with it still available messages. I get so frustrated that I don't respond to any of them. Well, you're now ignoring well over 80% of all the messages that come through on Facebook, and you're likely ignoring 20 30% quality tenants. Yes, there are some tenants who are not worth your time, who are just clicking that Is it still available button. But Facebook has taught tenants that clicking a button is the appropriate way to outreach to a landlord. So we're penalising tenants for doing the behaviour that Facebook has taught them. As opposed to saying, as a landlord, as someone who's advertising a product, I'm going to understand that that is the user experience. And I'm going to cater my process to that user experience. So have a canned message that asks them some basic questions, or use a pre screening tool that kicks them out to that pre screening tool to fill out a form. But we're realising to my point about building Rent panda wrong, we built a pre screening tool, we said every single has a syllable message is going to go out to that pre screening tool. And we're not going to talk to anyone who doesn't fill it out. But we realised that the barrier to entry was just too high. You know, we were losing too many people, the conversion was too low. And so we built a process where we can respond to those Is it still available messages with auto texts on our phone with bots that we're building on Facebook? Now we can respond to them all and ask the basic questions. You know, when are you looking to move in? How many people are you looking to live in your home? How many parking spots do you need? What are you looking for in a home some of these open ended questions that will allow people to start a conversation. And essentially, regardless of the answer, anyone who's engaged with us, we can then take further into a pre screening tool, and then into showings. But a lot of people don't want to jump off of Facebook, because again, Facebook has encouraged them to stay on platform, you know, if you're a tenant searching for a property, and it's hard to find one these days, you're going through hundreds of properties a night bleary eyed, hitting is still available, man buttons, just trying to, you know, spray and pray and find something that works for you. So if as a landlord, you remove that frustration and realise tenants are frustrated too, I need to build a process that works for them, engage them in a conversation, and then you can hear more of that story. And once they realise that you're actually going to respond, which most landlords don't. And you're a person that cares about them. Already, you started a good relationship at the start, which is part of the screening process. And then they may be more likely to fill out the very long and onerous form, which is essentially a pre application.
Erwin  
Oh, what is the pre application come before the see the property? Or?
Hart  
Yes, so that's where we've engaged with them on Facebook, we've asked them some basic questions that would qualify them for a property, you know, if they have three cars, and there's only one parking spot, probably not going to work, if they want to live there with 10 people and it's a three bedroom home probably not going to work. So it's a very basic criteria. And then once you've engaged them, you send them to the pre screening form that pre screening form. And we have one single key has one people use Google Forms. There's lots out there So that is just a way to then call down into the top tenants that you want to show the property to, you know, do the income levels make sense? Does someone have a good track record of renting? Or have they been bouncing around between properties, all of the basic information about employment, you know, they can upload documents, they can input their landlord references and living situations, or even talking with Barwell about an early partnership to have tenant pulled basic credit reports that we can then add on, you know, the full long form hard checks. So there's ways to use technology to streamline it. But then you go to a showing, and the showing for us started before
Erwin  
you go to showing for sure you asked for quite a few questions before they before they come before the property. Yeah. Where's that line? Where do you draw that line? Do you ask for some number, for example?
Hart  
No. So we want to make it a barrier to entry that removes those people who aren't actually serious, but is not intrusive, you know, a little bit big brother hurry at the start. So you know, we're not going to ask for application fees as they are illegal, we're not going to ask for information that would make someone feel uncomfortable providing because again, from a tenant perspective, you're probably providing that to 1020 3040 people in your search for a property. And so if it's too onerous, you may just drop off. But it also depends, right? If you if you have a property in Toronto, that's at market rent, you're going to be getting four or 500 messages, you can board. Yeah, you can be super, super onerous. And say, I'm only going to take the top 1%. But if you have a property in Belleville, that's slightly above market rent, because you've tried to push it a little bit, you're not going to have a flood of messages coming in. So you need to be open to engaging people working a little bit harder to find that perfect tenant. And so you can't use the same process as someone in Toronto. And even on our team, you know, we deal with thunderbay down to Niagara we deal with the GTA. The process is different in each region. And for each property to do if you've got a property again, that's below market rent, because you just need to rent it out right away. You can be a little bit more scrupulous with with your screening process.
Erwin  
I always call it hurdles, higher hurdle in front of people. Exactly.
Hart  
And so all of that basic information that is enabling transparency, but not big brother transparency, that happens before the showing. And then
Erwin  
if we get to the show instead, what percentage of inquiries Do you think make it fill up the application? The pre screen application?
Hart  
So let's use Facebook marketplace as an example, because they bring in about 85 90% of our traffic these days. Yeah, I mean, for anyone who's not on Facebook marketplace, landlords out there need to realise that tenants are searching on Facebook. And Facebook is investing heavily in the real estate marketplace sector.
Erwin  
Yeah, like visual marketplace. I bought my abroad bought a golf club author recently. I like the fact that I can I can keep who that person is I can go keep their personal profile for sure. And if they're if they're like, they're really hidden. I'm not interested. I won't do business with them. Yeah.
Hart  
And the reality is, is what was via.ca 10 years ago, and is Zillow, or Zumper in the States is Facebook marketplace. In Ontario, at least landlords need to realise that that's where tenants are. And so if you want to know those tenants, you need to be on Facebook marketplace, because those people that just say, I'm only going to list on Kijiji, but just know that your that's foolish, right? You're only tapping into 3% of the population. Right? The same thing with and then people are more faceless going to GG, right. Yeah. But I mean, either way, I would challenge that by saying our screening process will be so onerous at the end of the process, that the transparency that Facebook gives with a personal profile is almost meaningless. It may give you some early indications, but we do full social media scrapes where we look at Twitter, LinkedIn, Instagram, Facebook, tick tock like we can look at an entire social media entity and the Facebook side of things is minimal. But it is an early indication. Oh, yeah.
Erwin  
$100 Golf Club. Grave, gonna be pretty late. So
Hart  
we were talking about you know, I flipped furniture on the side just for fun. And, you know, I liked the fact that I have a good seller profile, right? That's it's a point of pride. And it allows me to move products faster, whether they are rental homes, or they are, you know, pieces of antique furniture, right?
Erwin  
So sorry, are using a personal profile or a business profile for Facebook marketplace.
Hart  
So that's a whole rant to Facebook, but we use personal profiles, some are created for the business. Some are actual personal profiles of our leasing specialists. Facebook algorithms are something that we play with. And Facebook will gravitate towards serving up your ad for your product, whatever it is, whether it's a golf club, or a rental home, to more stable Facebook profiles, to better seller profiles, and to products that get more engagement. So this is something that we tell all of our landlords, even if you're in a condo that says no pets allowed and you can and actually say no pets, we still advertise our properties as pet friendly, every single one. Because about 50% of renters these days have pets with old, which is wild, you know with the feed. Yes. And if you look at like a city like Guelph, that's upwards of 70 75%.
Erwin  
So people like Petsmart I feel Hamilton's high to
Hart  
probably, but if you are a landlord says, I want no pets, by creating an ad that says a big cops, no pets at the start, you are automatically removing, let's call it 50% of those people who would engage with your ad. Even if it's just clicking that his it's still available button to Facebook, that's engagement. And a lot of people think about rental ads as the old school right, you know, it could GG, it's on the first page, and then it drops down and you relist your ad to be on the first page. That's not how Facebook works, right? Facebook, whether you're Nike, or you are or when posting a rental property. Facebook wants to serve products that are engaging, because they want engagement, they want more people clicking More things.
Erwin  
They want them to spend more time on Facebook.
Hart  
Yeah, so if your product engages people, and you can engage 50% More people by saying pet friendly, we can screen out Pet Pet owners versus non pet owners very easily. But if you get that engagement from day one, your ad gets naturally boosted up in the list in the theoretical list, more people see it, you get more impressions. And so we can play algorithms by getting higher engagement from day one. Other things like a lot of landlords don't put dollars against their Facebook ads, right? They think I'm going to post it on Facebook marketplace, and 510 $20 can get you massive impressions. And again, Facebook algorithms, defer to the first 24 to 48 hours of engagement. And so you'll see if your listing doesn't get much because you've priced it too high. And then you drop the price down, you will naturally get less engagement and less impressions than if you had posted it lower earlier. Because Facebook goes on this thing. Isn't that great? And we're going to kind of bump it down a little bit. All right. So we want to play those Facebook algorithms to get the maximum amount of traction. And then the job is screening, right. So we want to start with a massive pool. And we have tools to efficiently narrow down. But if we're starting with a small pool because a landlord says I'm only open to elderly people without pets who have dual income, that niche is so small and cardiologists Exactly yeah, who are both cardiologists and cardiologists. That niche is so small that you will never get the engagement that you need to actually find that person. But even if you're trying to find that person, if you go out there and look at everyone, you will naturally then be able to call down to maybe something close to what you want to find at the end of the day. Do you do any paid paid ads and every single ad that we post for our leasing clientele is paid? Yeah, and it's boosted. So, you know, we're gonna boost it on Facebook marketplace. We're not gonna put out like a full ad campaign with like banner ads and things like that. But we're gonna, yeah,
Erwin  
I was in crisis. Yeah. And I used
Hart  
to work in advertising, right, Facebook will gladly take your money, we'll gladly take your money. It turned out I was worried. But boosting on Facebook marketplace is incredibly effective. The other thing that people don't realise is that Facebook marketplace is just a single stream. Facebook groups and localised Facebook groups are a massive, massive stream that a lot of people forget about. So if you're living in Hamilton, and you've got a property out in Belleville, you're probably posting it on Facebook marketplace, and then leaving it maybe you're being smart enough to change your location to Belleville. So it actually gets posted in Belleville on Facebook marketplace. But a lot of people aren't taking the time to join the 12 Belleville rental groups, and then pushing out that Facebook marketplace ad to those groups. And we get about half of the traction on Facebook comes from the group's not native marketplace. So it's all of these tactics where if you're just doing it once a year or twice a year, you're never going to have the time to not only understand what the latest and greatest is, but to really hone those skills in those strategies. And that's where hiring an expert makes sense. We have you know, 40 5060 listings active at any period of time. And we can see the data coming through and go, Hey, you know, we need to pivot this strategy a little bit or to your point about brands versus personal pages. Facebook had a pilot programme for a while that allowed brand pages to post on Facebook marketplace. They opened it up to a select number of companies in Canada, then closed it down, but it was opened in the States. And so randomly I fell into a Facebook rabbit hole, where when I went to LA for a week, my IP obviously was picking up LA and I've tried this with a VPN and it doesn't work Facebook closed that loop or closed that rabbit hole. But for a week I was able to post as a business on Facebook marketplace, I got 1000s of messages where I would normally get hundreds I got 1000s and 1000s of messages because Facebook was artificially boosting all of that brand traffic to push engagement as a test. And so we are at the whim of the giants and we realised very on to my point about building Rent panda wrong A marketplace was needed 10 years ago, eight years ago, even maybe six years ago when we built it, but Facebook marketplace is now dominating. Right? And it says if you go to the states and someone just says, Oh, I'm I'm going to ignore Zillow, right? I don't need to be on Zillow. I don't need to look at Zillow. Zillow is the giant, they're the behemoth and Facebook marketplaces, too, you need to understand the trends and what's happening, lean into it. So, you know, we stopped investing in building out our marketplace, we have a basic one now. But then we built syndication tools, because we realised posting on Rent panda and allowing you to push out to Facebook marketplace is actually the value add that solves the pain point. It's about being on top of all these trends. But for landlords out there that are ignoring Facebook marketplace that that's the pro tip is you need to be there, test Facebook, and if you're not willing to or uncomfortable with it, hire an expert who will do that for you.
Erwin  
So yes, pro tips. Yeah, for listener, I hope you're taking lots of notes. And also understand for listener, we do have transcriptions on our website. So if you want to check us out their truth about real estate investing.ca. So you said mouthful, that makes sense that Facebook's investing this much. And then you're paying because generally Facebook gives attention to whoever pays. Yeah, that's my own experience as well on Facebook for like just seeing my business page versus personal page interaction. Really, really different. Personal obvious, does a lot better. I'm sure there's people saying like Facebook's dead, it's for all people. You're still seeing it working for across demographic. Yep. For ages. Yeah, 20 Somethings and you know, at some things, they're all using Facebook. Yeah, it's
Hart  
it's not about Facebook as a social marketplace, right as social entity. It's about Facebook marketplace as a rental marketplace. So we just have to realise that this is a marketplace that people are using. And a lot of to your point about keeping someone's profiles, we see a lot of profiles that don't have activity on there. Because people have joined Facebook again, or for the first time to get on marketplace. So
Erwin  
they never log in. Right. But they come in purposely for this
Hart  
exactly. And if you think about the cycle of a tenant, they may be very, very active on marketplace searching for a rental for a month, maybe two months. And then they don't do anything that would require it for him to repeat it again. So very often we see people who you know, they've updated their profile picture once every two years. Because they've been using Facebook for marketplace and they're
Erwin  
in their walls. It's like all Happy Birthday friends messages, nothing else. But they didn't post anything, no
Hart  
engagement whatsoever. But it's just the nature of things. So yeah, we're seeing everything from the 80 year old on Facebook or the 40 year old helping their 80 year olds get a rental unit on Facebook, down to 18 year old kids who are renting their first property
Erwin  
fascinating. I didn't know Facebook with this dominant now I knew there are big but I remember when I started we were using forgetting everyone forget the name of the website was and then and then to Gigi was the big thing. And they've wiped out almost everybody. You're telling me that I've could you just like what a small percentage of the market now?
Hart  
Yeah, from a rental perspective, Kijiji is a very, very small percentage of
Erwin  
pro tip folks. So if you're if you need to spend on ads, you know where to spend because we used to spend a lot on Kijiji ads are at the top. Yep.
Hart  
And, you know, for those who don't want to spend as much tailor your ad to the Facebook algorithms.
Erwin  
Okay. We were talking about students before all sorts of students, what are you seeing?
Hart  
The student rental market is one that for those who can stomach it is an amazing opportunity isn't that bad? Sometimes it is bad. But there are a lot of student opportunities in a lot of these university and college markets, especially coming out of COVID. Universities are pushing enrollment, right. At the same time, the rental dynamics in the cities have changed, right prices have gone up, the supply has gone down, the demand is still there. And so it's naturally harder for everyone to find rentals. And that's exacerbated with students because a lot of people want to avoid the trouble of students, you know, managing students losing their keys coming home drunk and you know, stumbling and breaking the front step just the process of turnover is a little bit more onerous. Typically, you will have a little bit more in damage costs at turnover time. But students are willing to pay more. You know, when you look at rentals by the room or square footage, student rentals can demand a premium, because you have parents supporting them who are ready for their kid to get out of the house. And they are willing to pay for a good place to live that has good access to the university that's safe that has a good landlord running it. Because there's a lot of old school slumlord student rental landlords out there still, there's been tonnes of them. Yeah, tonnes. And it's the primary story that you hear. And a lot of landlords need to realise that when you rent to students, you're not renting to first year frat boys, right? Everyone thinks about that frat house, and what it's going to turn into?
Erwin  
Yes, this is not a Hollywood movie from Hollywood movies are not real.
Hart  
No. And these days, there are a lot of student populations that are there to work hard, study hard, you know, and you're not looking at, again, the stereotypical Western Party City as a stigma. There's a lot of markets that have very, very low sort of opportunities, and to provide good affordable housing for students. And we were talking about earlier, the international student population is absolutely massive. So we were talking to Lakehead, and Confederation College up in Thunder Bay, they were saying that a third of their new enrollment is from international students. And if you think about this as a business, like we like to think about landlording, universities went a few years with pretty bad revenues, right? They had low enrollment, they didn't have students on campus. And now they're trying to make up for those losses.
Erwin  
So people deferred, deferred their their year. Yeah, so they probably just play extra demand. And
Hart  
there's a surplus for sure. But internationally, yes. But international students are typically paying up to 10 times the amount of a local student, right to go to U of T. As an international student. I don't know the current numbers, but you're probably paying between 30 and $40,000 a year, whereas a local student is paying six or six at most. So from a revenue perspective, universities are pushing international student programmes quite heavily. They're advertising from places like India and China. Yeah, for sure. They're recruiting you know, Confederation College in Thunder Bay has a good it programme. thunderbay student population is turning into students from India coming over and being in the tech sector, and then they migrate literally migrate down towards Toronto, we see people because we're across the province, the same students graduating from conversion College, then moving down to Sioux Sainte Marie, then moving down to Sudbury, and then coming down to Toronto, they're literally migrating from Northern Ontario south. And so as an investor being able to tap into that is a massive opportunity, because the student population, again, can provide lucrative cash flowing opportunities, especially in some of these secondary markets, if you can manage them appropriately. And you have the good systems in place are a really good property management system, or property manager who is versed in student rentals, you can make a very good business and provide much needed housing for the student or international student populations.
Erwin  
So can you give us an example let's let's use the golf duplex example. For context for listener. You rented out the main floor for 3000?
Hart  
Yeah, just over 3000 for a three bedroom main floor of a duplex
Erwin  
fully renovated. It was nice. Yep. It was the stuff that we talked about that people will renovate. Yes,
Hart  
these guys did it right. They over renovated a little bit, but the the numbers work, the property could handle it. And the basement was 2000 basements was about 1050 a room I believe. So just over 2000 for a two bedroom. There was also no living room in that basement
Erwin  
room, but small, right, because I needed a kitchen. And so it's tough to find. Yeah, so we have common space when you have
Hart  
exactly so it was a kitchen with like a little Eden nook area. But these were smart investors and that they they built the basement specific to probably more mature students. The bedrooms are massive. Each bedroom had a beautiful big closet. And each bedroom had its own fully kitted washer, right. So you just stand up showers. Because if you think about a master's students or PhD students, they don't care about common spaces, they're not having friends over, they're working their butt off. And they want their own space that's quiet. They want to be able to go to the bathroom at two o'clock in the morning when they're pulling that all nighter and not bother their roommate who's also working their tail off. And they want a nice little kitchen, parking, you know, a backyard to relax in. So these bathrooms did you have it was a two bedroom, two bathroom in the basement. Oh, the upstairs was again thought about. And it was a more typical three bedroom, one bathroom with a nice big living room and a nice big kitchen. Interesting. And the demographic hit right the upstairs was younger students. It was three girls that came in. We actually just turned them over this past month or two.
Erwin  
And we were designed for. So
Hart  
it was one sublet and one assignment of sorts. So there wasn't a full switchover. And the landlord's got good rent. And so they were like, You know what, let's, let's keep it we always say push that rent increase, but they wanted to keep it but the demographic of upstairs and downstairs was very different because of the way that they built it. So these were guys that were smart and said, I'm gonna build a product, knowing the type of customer that wants that product. And they weren't crazy to think about. I'm just gonna go after that cardiologist. You know, they went after a student group that was large enough that could substantiate those rents. And we talked about
Erwin  
this but very unsexy, long term plan with enormous demand. Exactly.
Hart  
And they've got opportunity for it at you in the back. So there was a garage there that will likely be converted, and it'll be a beautiful studio or one bedroom. That will probably bring in in Guelph. 14 1500. Easily.
Erwin  
At the time when we were talking about this back last fall. I think house would have been like 100 grand, yeah. And would have brought in five out over $5,100 in rent. Yeah.
Hart  
And they bought it even before that. So they were sitting on it for a little bit and I think they paid in the sixes for it.
Erwin  
So then what would this house run for? Two non students.
Hart  
So two non students if you look at the three bedroom upstairs It would probably go for, you know, maybe 2400 2500. And the downstairs is probably around like the 1600 mark 1700 Maybe. So it's still a good opportunity. Yeah. But the student population will push that we didn't push rents as much as we probably could have in a desperate moment. So I think we were talking about this way, but desperation time that when you rent it out, so we met a family that was commuting, driving their son to the University of Guelph from Collingwood every morning and afternoon. Oh, why, and, you know, as someone close to our wage way, and they were desperate to get their kid into school and have not be sitting in the car for four hours, that's taxing to everyone? Student included, and it's real money on gas. It's real money. Yeah. And the depreciation on the car. Yeah. So, you know, you can feed off that desperation, and Jack rents even more, or you can make your numbers work as an investor and provide a desperate need. Get some goodwill out of it. Yeah, for sure. And get good tenants who appreciate where they're at and are not, you know, feeling gouged for the entire time I live there.
Erwin  
Because I would tell my clients, like even if you don't want to rent to students, I love the fact that they college or university creates rent supply pressure. Right. And that just pushes rents up. And also their major major employers for those areas. Yeah. So they have, they do have cardiologists that were typically work their teachers or whatever, for sure, they have lots of high paid people like university professors, whatnot and their families. And, again, they create pressure both on demand for both for for resale, and for rental, which I like, I like owning a product that has massive demand
Hart  
and demand for the foreseeable and non foreseeable future. I mean, it's, it's something that's not going away, that soon population is not going to just disappear. And I think as a brand, we're really excited about it. Because if we can be known as the brand for rentals, we already have partnerships with Lakehead University with Confederation College, we've worked on partnerships with the University of Guelph off campus divisions, we were looking at a project and getting like a seal of approval from Lakehead University, as designated, you know, non University run off campus student housing, which is incredibly valuable as a brand. And if we can leverage that brand and bring that value to our investors and our clientele, that's massive. So there's, there's some really cool opportunities in student housing.
Erwin  
Do you do anything different for international students in terms of screening or rent requirements?
Hart  
Not really, obviously, we're not going to pull credit checks, we're not going to pull background checks, we typically do that directly. So we've seen way too many frauds and scams these days. So even if you pull your credit, so
Erwin  
Dave was right there, yeah, you kind of just glanced over the wealth of frauds out there. So listener, please understand, there's lots of fraud going on. And I've mentioned before, you know, if you do not credit, check your tenant. To me that negligent?
Hart  
Yeah. And I think even to belabour, that point a little bit more, pull your own credit checks, if you see a credit check pulled by the tenant themselves, their realtor, their property manager, whatever it is, even if it's a day old credit check, pull your own credit check today, because it is so easy these days with all of the digital tools out there for fraudulent documents. The same thing with employment information, like you have to do your due diligence, because there's way too much like rent is so high, that fraud escalated exponentially. Same thing on the tenant side, there's tonnes of scams out there. So for any tenants who are listening, you'll never give anyone any money until you've met the landlord or property manager in person at the property. I like it's the simplest thing and we see people day in day out providing deposits sight unseen to Reverend whoever who's in the States taking care of his desperately ill family, and he'll FedEx you the keys. Just don't do it.
Erwin  
But remember to go to the house, but you need a locksmith forget him. Yeah,
Hart  
yeah. And it's likely for sale because there's real photos that they've pulled
Erwin  
or could be different. Because literally we've seen this happen. Yeah, for sure. Right? Someone's just taking someone's Kijiji pictures and put it up for rent for like a ridiculously cheap price, and dupes somebody into it. Yeah, I mean, we're
Hart  
we stopped scammers still with our marketplace. We stopped scammers every single day, who try and post on the platform. So it's just something that exists out there and people need to protect themselves. But for international students, the good thing is, is that very often, the university and government has almost pre screened them. So as an example, students from India coming over for specific programmes, they need to have $10,000 in a Canadian account in order to be able to enrol in that programme, and have stability with housing and paying that enrollment.
Erwin  
Is that the school's requirement or is that part of the government's
Hart  
visa requirement? Then these international students are on programmes. They're paying a lot of money to be here. They're working very hard. They're typically working jobs as well as you know, having support from home and they don't want to screw up and so I Having something like the ability to report non payment of rent to a credit bureau is incredible leverage for an international student who's trying to build their future and most are moving towards PR status. So anything that gets in the way of that or risks it, they're going to want to avoid, you know, astronomically. So they are a good cohort to rent to. But when screening them, you have to be realistic in the sense that, you know, a guarantor in India, or in China, or wherever they're coming from is meaningless, right, you will never be able to go after that person, you need to be proactive about the way that you set up your rental property. And the way that you run your numbers knowing that, you know, typically, there are cultural differences, there may be more wear and tear on the home, maybe you want to have a full service operation where you provide fully furnished cleaning service cleaning services, yeah, you know, put your TVs in there, put your internet in there, have your cleaner come through every two weeks, build that into the cost, make it a premium, but know that that's going to keep your property in better condition, or just build in the fact that every two years you will have a full repaint, you will have a full cleaning, you'll have some floor damage, you'll have some wall damage, and just build that into your numbers. So screening them is really about proving enrollment, proving those funds in that account, and making sure that you've met these people, because we didn't talk about the showings and the qualitative, but meeting someone or having someone that you trust, get that gut check is so important. You know, we have all of our tools and all the the digital know how to get the quantitative, but the qualitative is really, really important. So meeting someone at the property and giving them a few pieces of instruction to follow, don't park on the driveway, right? Call me when you get here, those things. So if someone parks on the driveway and comes whipping in, and then knocks on the door, those are two things that you've asked them to do that they haven't done, right immediate yellow flag, I would say, you know, you walk in, you walk out to meet them, and you walk in the property and take off your shoes, don't ask them to take off their shoes, watch to see if they take off their shoes based on your actions, right? People taking off their shoes in my books, when I when I was out, pounding pavement doing showings every single day, if someone didn't take off their shoes, when I took off mine, that was almost an immediate, you are not getting this property in the back of my head. You know, maybe they could overcome it. But just those little elements of respect and qualitative feedback are so important. And then to Adams questions beforehand, we asked questions that are open ended at those showings, you know, where do you live? Now? Why are you looking to move to this area? What do you like, once they walk through the place, ask them what they like about the place, ask them you know how long they've been living at their last place. And if they like their landlord, you know, calling a pest landlord, whether they're the actual reference or not, may give you some information. But open ended questions out of showing are so powerful to get, again, that qualitative nature of someone. And that's how you really screen a lot of these students are international students, and separate them from each other. Because every international student is going to have that money in the bank, right? They're not gonna have spent it yet. But you want to see whether there are going to be those people that spend it on the parties and the drugs and the alcohol and whatever, or they're going to be spending it diligently. And maybe they all have part time jobs. And they're going to treat your property with respect. So, you know, account for the worst case scenario, but screen for people who are going to treat your home like their home. Are you doing any reporting to the credit bureau, sometimes we do so we partner in a sense with front lobby, and we can kind of opt into their services for any of our leasing or property management clientele. Thankfully, we've never had to do that. Because we've talked about beforehand, but in about 900 to 1000 leases that we've done, we've had one non payment of rent. And thankfully we have a paralegal on staff so she swooped in and helped out on that front. But we can. We also have partnerships with people like single Ian Villar was here probably a few weeks ago talking but single, he has a really great rent guarantee programme, where for those landlords that want to pay into that, and have that extra insurance policy, we can provide that, you know, in partnership with single key so we focus more on the due diligence in placing a tenant to lower that risk profile. But some landlords just, you know, their risk tolerance is zero. And so for those those landlords that rent guarantee, is there. A common I'm guessing it's not that common, but it is one where people have had bad experiences and they want to opt in to the insurance policy. And it's an insurance policy like any other right, so it's a smaller portion of the population that wants it. But it is there for those who do. And what we kind of promise is, no matter the tools that are coming to market and out there, we've built some of our own. But as a leasing team as a property management team. We're always using the best out there. Right. And so we have, you know, screening providers with our credit checks and background checks. We do ID verification automatically with bass matching technology. We do income and expense verification through open bank checks, but we're always on the hunt for the best screening tools out there so that we can bring that to our clientele. We don't need to do ID verification on every single person, right, we can see their ID, we've met them in person, things match up. But you know, when you're screening international students who haven't come over yet, and you're doing a video tour, you want to make sure that their visa documents are in order, we want to make sure that their ID is legitimate. So we have tools to screen, different subsets of the population. And we're always gonna go out there and search the best one for our clientele.
Erwin  
Fabulous. So now I have a rental market question for you. So just like a quick pro tip for folks, I always ask property managers and leasing agents, what rents are, because often it's their job to go get it. So I want them to tell me what it is. Because I've seen too many times where, like, honestly, commissioned salespeople have given incorrect information, often, usually it's overstate is that whatever understated? Yeah, actually, okay. But generally, it's their jersey on the over.
Hart  
It is, but we were actually doing an interesting analysis of our leasing jobs the other day. And we found that, like, the leases that we were writing, were two to 3%, over the initial impression of what our landlords could get for rent. So we were actually pushing rents above what they thought that was probably brought down by those landlords who thought that they had something that was worth a lot more, but yeah, most people are over inflating what they can get
Erwin  
both landlord and commission salespeople. Yeah, I'm licenced. So I can't say certain things.
Hart  
Yes, for sure. For sure. I mean, there there have been people, unfortunately, that we've seen pushed into properties, that the numbers just didn't make sense. But their numbers made sense when they put in that rent amount. Yeah.
Erwin  
So what are you seeing drotsky? paint some wide brush strokes on like, what are you seeing in terms of rental market? Like, for example, my team is saying that smaller markets, there's there's even more rental supply. So things are slower to rent, versus larger markets like a Toronto like a Hamilton, I don't know, maybe even Kingston, we're seeing much more demand also, because we we do a fair number of students as well. So it's kind of a mixed bag in terms of demand. But so what are you seeing, like, does you cover quite a bit of geography? Yeah, negra to Ottawa, that the lobby up to Thunder Bay? Yeah,
Hart  
I'll get the politician answer in that any broad stroke paintbrush that I that I use, is going to be inaccurate in the sense that even looking at a market like Sioux Sainte Marie, and painting it in the same light as Belleville or looking at you know, Thunder Bay in Guelph, right. They are the same population essentially, are what cow is that big? Yeah. And but they are light years apart in terms of rental market,
Erwin  
golf, proximity to Toronto is Yeah, tough to compete with for
Hart  
sure. Yeah. When blog to article came out two years ago, that's, you know, Guelph was the best place to live outside of Toronto. And it blew up. It's a pretty city. Yeah. But that broad stroke approach is difficult, because what we've seen is the nature of the investment education that happens primarily in southern Ontario and the Golden Horseshoe actually has a significant impact on some of the smaller markets. So yes, smaller markets have more supply. You know, Toronto, greatly skews big CMHC and census averages. And so if you look at CMHC data for purpose built apartments, obviously Toronto is going to skew those numbers Toronto, Vancouver, Montreal, and a market like welland is going to be forgotten about. And when people look at the rate of rent increases, you know, that skew, and that bias towards Toronto, and the GTA is going to negatively impact a wetland investor because rates aren't growing as fast right supply is there, we saw in the last two quarters, a lot of markets actually had a drop in market rent. But all that being said is, even in Toronto, when you look at a certain product type, there can be micro challenges that are very real for landlords. And so one of the best examples is preconstruction, a group of investors will buy property in a building, let's call it a 40 floor building in downtown Toronto, occupancy begins, and floors start opening up. And 80% of that building is investors. So those dozens and dozens and dozens of units hitting the market are going to depress rents in that specific building. And so a lot of these developers have contracts with leasing companies, and you know, as a buyer, you're put into those contracts. And they're gonna promise, let's call it 3200 bucks for that two bedroom in Toronto. And all of the listings are going to start on MLS at 3200 bucks. And all of them are going to sit for a very long time, maybe one or two will be rented. And they'll throw those up as you know hailing points of here's what we got for that rent. And within two months, that rent price is down to 2500 bucks a month or 2550.
Erwin  
And a lot of investors pay occupancy exactly costs.
Hart  
So the developer is fine with that. The leasing company is fine with that because they've got their back pocket deals with the developer. And the people who are suffering are the ones who've been promised that rent and usually if you have like a guaranteed rent, it's going to be down at the 2400 mark. cuz that's more in line with what's probably realistic. And we've actually taken over the leasing for a lot of these places. Because landlords are sitting on two months of vacancy. They're bound by a contract. And they're saying, Can you help me? What can we do to get out of this sorry,
Erwin  
hurt you, you're saying you have inventory available for 2400 for two bedroom.
Hart  
So we recently rented out a very, very small two bedroom, but a two bedroom at the 401. And the Helen for 2450.
Erwin  
At this location, Yorkdale Mall? Yeah,
Hart  
right by the subway.
Erwin  
So if you're looking for a rental call hard, I'll put the cell phone number in the notes, donor, thank
Hart  
you. But there was equivalent units sitting still to this day, probably sitting on the market at 2900. And I would just want to go to all those investors and say, like, look at the the vacancy costs that you're eating month after month after month, but it's easy. Yeah. And
Erwin  
then how much do you think they paid for those units? Because I'm not sure 1600 grand for two bedroom? Yeah, we
Hart  
probably I mean, they were very small. You know, this two bedroom was 545 square feet. For a two bedroom, two bath air to the
Erwin  
golf property that was around the 100 Grand that generates 5100 in rent. Plus a lot of utilities to think I forgot that part. Yeah, they were covering all the patella it was covering all the utilities. Yeah. So condo fee.
Hart  
So when we look at markets, you know, if there's a big investor event, and someone talks about Guelph, right, we will actually see movement in Guelph based on a small population of investors pumping money in there, you know, when Whelan got hot, a lot of money moved down to welland and we started to see, you know, the inventory get pushed towards that top 20% Because there was those rentals. So you have to look at those micro markets and that's why we pride ourselves in having local leasing specialists. So we're not hiring someone in Toronto, to go lease out a property in Kingston by posting on MLS and allowing your local agents to walk people through we're hiring someone in Kingston to do the work the rent pan away, and they understand the Kingston market.
Erwin  
Alternatively as a pro forma for preconstruction James Street, Hamilton, condo, 350 square foot, the expected rent, according to this realtor from Toronto, was $2,036. Yeah, for 350 square feet. Good luck. Hey, they put it out there, though, yes,
Hart  
but it sounds good. And it's got a little positive, they will get the investor who may eventually come to us and be disappointed by the rent assessment that we're going to provide. But I will say like not to hawk our services, but we provide a rent assessment before starting any job. Because the worst jobs that we've done, are ones where we've naively said, Okay, let's try and get that $2,000 for that 300 square foot studio in Hamilton. And we've convinced ourselves that we can do it right, we can make magic, and then a month and a half. We're not magicians and so the clients disappointed, we're disappointed. No one's getting paid. And it's uncomfortable.
Erwin  
So property is vacant. nesters bleeding money. Yeah, for sure. And
Hart  
we're spending a tonne of time or like, if a property rents in a week or two. That's good for us. That's good for the investor business. Yeah, and everyone. Yeah, exactly. And you're probably gonna go out and buy another property. It's good for your realtor, too. So it really is good for everyone. But we always balanced this triangle of the time it takes to rent a property, the quality of the tenant and the price we can get. And you know, you can only have two or three, unless you're willing to compromise and be somewhere right in the middle. And this, I mean, it came from my days of brand, you know, every client wants something good, cheap and fast. And you can only have two of those. So it's the universal norm,
Erwin  
or way over time. So where can people find out more information about Rent panda, just go
Hart  
to Rent panda.ca. And you have some free tools available there. Yep. So all the DIY tools are free posts on the marketplace. You can message tenants book showings, you can get a basic profile. So like the pre screening is all free. You can build leases for free with basic lease addendum that are completely free. And then there's some premium tools there. And if you fill out our form to contact us about any of the other services and not the digital products, you literally get a call from me every single time we pride ourselves on customer service and making sure that even in an introductory call, we're still educating, we're still being fully transparent with our process. And we're going to help you at some point in your journey.
Erwin  
And it sounds like you have some cheap rentals available.
Hart  
Not necessarily cheap, but their market rent.
Erwin  
Sorry, what was that two bedroom North demo?
Hart  
Yeah. 2495 I rented for
Erwin  
let's see, it was fantastic. Yeah. You're still mobile or you're on the subway. You're there's a GO train there to beat that location.
Hart  
Yeah. We're seeing people when they were considering Vaughn or that location because now there's a big development happening at the top of the line and in Vaughan. And places depends on where you work but yeah, but up in Vaughan it was the same price as down by Yorktown.
Erwin  
So you have access to cheap rental listings right now. For my market.
Hart  
Yeah, market rent.
Erwin  
That sounds cheap. Well, it's
Hart  
what this place would rent for two good quality tenants, lots of people saying, I'll give you six months upfront. And then we looked and they had, you know, 535 credit and seven things in collections. And they had 1490 day late payments, and they didn't have any support systems. So it wasn't the right fit, or right.
Erwin  
Because I felt like I heard lots of people getting that many, lots of people, lots of people are getting like 3200 for two bedrooms. Yeah,
Hart  
I mean, this was a small two bedroom I will say. So like that 3200 mark is probably closer to downtown and also upwards of 700 square foot two bedroom apartments, which to be fair is what a two bedroom apartment should be. But these were kind of little micro apartments. And, yeah, but great amenities. Right. You know, they had co working spaces, they had a great gym, it's and we rented to young, international architecture students, all they want to do is work hard and have access to downtown. And you know, they were at Ryerson, right and then get there on the subway. Yeah, when's working? Yeah. And the landlord was rational and great to work with. Yeah.
Erwin  
Any final thoughts? Because, for example, or coming out of a downturn, what would you tell a new new real estate investor,
Hart  
the one thing is, is everything that you're investing in yourself from a investment, education perspective, and the time and money that you're putting into investing in that asset. Make sure you invest in the latter half of your landlord experience, you're doing it yourself, invest in your own education. Find your Power team that extends beyond your typical property manager or anything like that. And make sure you know what you're doing and you consider it a business. So don't go into any business uneducated. And if you don't know what you're doing, just call us or call someone that knows what they're doing.
Erwin  
Yeah, but yeah, they can call you because we're gonna give you about your cell phone number. Yeah, for sure. Oh, my God, Kingston in Belleville, what would you recommend? Yeah, I'm just hypothetical question for sure. Because, for example, the
Hart  
answer clearly, I liked although right now, but yeah,
Erwin  
yeah, we're actually pushing people more towards Kingston because the rental demand is just as high especially because the university is their queens. They're not personally not a fan of college rentals. Yeah. Awesome. Hart. Thanks so much for doing this. Thank you and goalies go.
Hart  
It'll be a fun night.
Erwin  
Before you go if you're interested in learning more about an alternative means of cash flowing like hundreds of other real estate investors have already then sign up for my newsletter. Find out for yourself what so many real estate investors are doing to diversify and increase our cash flow. And if you can't tell I love teaching and sharing this stuff.

To Follow Rent Panda:
You can find Rent Panda at their website: www.rentpanda.ca, Facebook: https://www.facebook.com/RentPanda/, and Instagram: www.instagram.com/rentpanda
HELP US OUT!
Please help us reach new listeners on iTunes by leaving us a rating and review!
UPCOMING EVENTS
You are the average of the five people you spend the most time with! Build connections with empire builders and trailblazers at our iWIN events.
BEFORE YOU GO…
If you're interested in being a successful real estate investor like those who have been featured on this podcast and our hundreds of successful clients please let us know.
It is our honour to give back and educate others on how we build cash flowing real estate portfolios using all the best practices shared on this podcast, from the lessons of our hundreds of clients and of course our own experience in owning investment real estate.
If you didn't know already, we pride ourselves on being the best of the best real estate coaches, having the best property managers, contractors, handy people, cleaners, lawyers, accountants, everyone you need on your power team and we're happy to share them with our clients to ensure your success. 
New investor or seasoned veteran investor, we can help anyone by providing our award winning coaching services and this isn't all talk.
We have been awarded Realtor of the Year to Investors in 2015 by the Real Estate Investment Network, 2016 by the Canadian Real Estate Wealth Magazine and again in 2017 because no one told the judges no one is supposed to win the award twice but on merit, our peers deemed us as the best.  In 2018, we again won the same award by the Real Estate Investment Network.
Hopefully being the most decorated team of Realtors in Ontario will make you consider us for your first or next real estate investment.  Even if you don't invest in our areas, there's a good chance I know who would be ideal for you. 
I've been around for a while, some Realtors are talented at servicing investors there are many with great ethics.  The intersection of the two, talent and ethics is limited to a handful in each city or town.
Only work with the best is what my father always taught me.  If you're interested, drop us an email at iwin@infinitywealth.ca.
I hope to meet you at one of our meetups soon.
Again that's iwin@infinitywealth.ca
Sponsored by:
Infinity Wealth Investment Network – would you like to know how our investors returned 341.8% on positive cash flowing real estate over the last five years? On average, that was 68.4% per year.
Just imagine what winning in real estate could do for you.
If you would like to know how we did it, ask us how by calling 289-288-5019 or email us at iwin@infinitywealth.ca.
Don't delay, the top markets we focus in are trending upward in price, so you can pay today's price or tomorrow's price.
Till next time, just do it because I believe in you.
Erwin
Hamilton, St. Catharines and Toronto Land Development, Real Estate Investor, and soon to be builder.
W: erwinszeto.com
FB: https://www.facebook.com/erwin.szeto
IG: https://www.instagram.com/erwinszeto/
https://www.truthaboutrealestateinvesting.ca/wp-content/uploads/2023/07/Hart-Togman.jpg
630
1200
Erwin Szeto
https://www.truthaboutrealestateinvesting.ca/wp-content/uploads/2017/06/TruthRectangleLogo.png
Erwin Szeto
2023-07-04 20:01:48
2023-07-04 20:37:37
Rental Market Update; How To Find The Best Tenants With Rent Panda