Quitting Corporate at 29 By Investing In Real Estate and Stock Hacking with MR REI Himself, Cody Yeh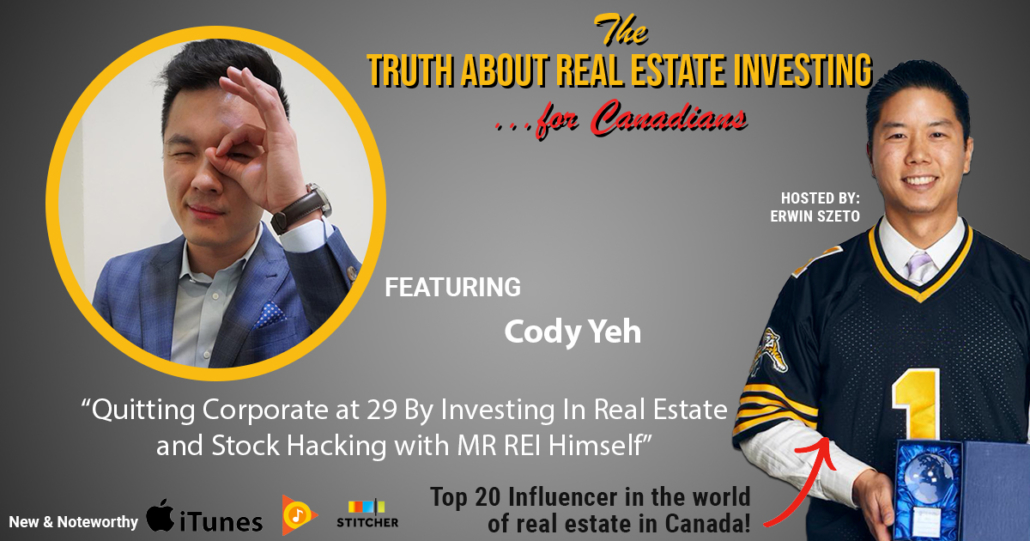 Well that's not what I expected.
This week's guest Cody Yeh dropped some bombs on this in the interview I didn't know about and it was quite the pleasant surprise. It's days like these I love my work and we'll get to young Cody in just a moment.
The remediation of my flood damage is ongoing. The emergency clean up work was done. Big commercial, over sized fans were brought in to air out the moisture. A bunch of flooring, trim, doors and drywall, anything the water touched basically, has to be removed and disposed of. Now just to wait for the quote. 
Thank goodness for having a good team and proper insurance, in this case sewer backup coverage.
Cherry and I have so much going on while my kids are at day camp in a conservation area which is awesome. They can swim in one of the cleanest lakes in Ontario. They're hiking every day, they're having a blast and to see them happy with big smiles and dark tans makes all this extra hustle stuff worth it. I hope all you out there are able to enjoy the fruits of your labour too.
Quick she trader vs. he trader: last week I won by a pretty wide margin and this week Cherry has a slight lead on me.  So I think the score is 13-6 but at the end of the day, it's a five figure week in US dollars of cash flow this week and last and probably the last eight weeks. 
Needless to say it's been a great market for stock hackers no different than this week's guest, Cody Yeh!
Quitting Corporate at 29 By Investing In Real Estate and Stock Hacking with MR REI Himself, Cody Yeh
Cody is a first generation immigrant who came to Canada while still high school age, went to university, got a white collar job, but apparently it was good enough as he quit this past January.
I learnt of this before we started recording, but I assumed he got a new job.
What 29 year old doesn't have a job? This one I guess.
Cody is a YouTube influencer, a real estate investor in houses with legal basement apartments in Barrie, Ontario, and he took our Stock Hacker Course last fall.  These investments allowed him to quit his job to focus on building new businesses.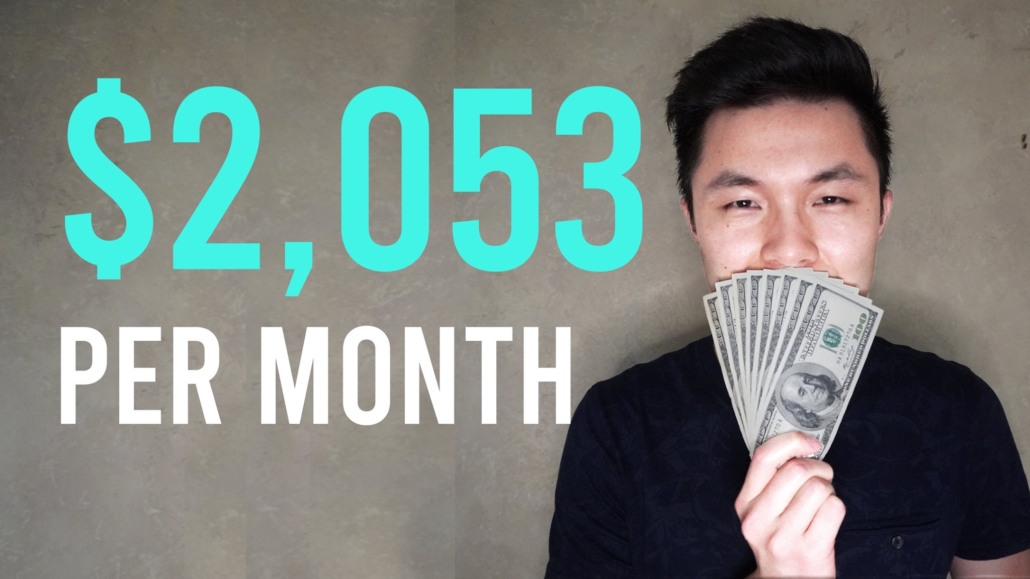 I haven't known Cody a long time but I do know he hustles which separates him from the pack and his story inspires me. So without further ado, I give you Cody Yeh.
To Listen:

To Follow Cody Yeh:
Youtube: https://www.youtube.com/channel/UC9OnePY_skY0sV8nuvGtRoQ
Linkedin: https://www.linkedin.com/in/cody-yeh-pmp
Facebook: https://www.facebook.com/cody.yeh.7
NO MORE Confusion
After all the Youtube videos, books, and forum posts, you're probably still left with questions. Starting in real estate is a tricky thing.
Frustrated beginners often ask how a legal basement suite conversion actually works. Most of the time we can only give general answers. But now, we get to dive in.
At this in-depth, free class you'll learn how to take your first steps as a real estate investor.
Nothing is held back. Everything from analyzing basement suite conversion deals, to renting out your first property at a profit, and even how to refinance and do it all again!
More secrets you'll uncover are:
Profiting in a HOT market…

Municipal bylaws to watch out for…

Mortgage terms that favour refinancing…

AND one barely used tactic for higher appraisals…
If you're frustrated, unsure of how to get started, this is for you.
 Sign up now for the Invitation List and be one of the first to get an invite to the next class.
Sponsored by:
Infinity Wealth Investment Network – would you like to know how our investors returned 341.8% on positive cash flowing real estate over the last five years? On average, that was 68.4% per year, just imagine what winning in real estate could do for you. If you would like to know how we did it, ask us how by calling 289-288-5019 or email us at meaghan@infinitywealth.ca. Don't delay, the top markets we focus in are trending upward in price, so you can pay today's price or tomorrow's price.
Till next time, just do it because I believe in you.
Erwin
Hamilton, St. Catharines and Toronto Land Development, Real Estate Investor, and soon to be builder.
W: erwinszeto.com
FB: https://www.facebook.com/erwin.szeto
IG: https://www.instagram.com/erwinszeto/

https://www.truthaboutrealestateinvesting.ca/wp-content/uploads/2020/07/Cody-Yeh.jpg
630
1200
Erwin Szeto
https://www.truthaboutrealestateinvesting.ca/wp-content/uploads/2017/06/TruthRectangleLogo.png
Erwin Szeto
2020-07-24 13:39:22
2020-07-24 16:57:10
Quitting Corporate at 29 By Investing In Real Estate and Stock Hacking with MR REI Himself, Cody Yeh