How To Score 100% On A Personal Finance University Assignment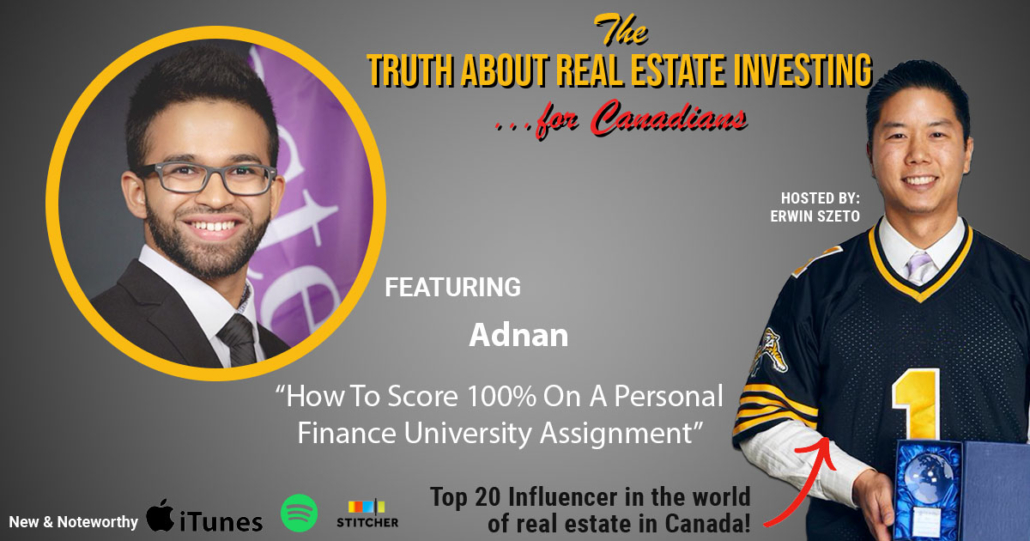 Greetings, My Fellow Wealth Hackers!!
I hope you're all crushing it out there. I know many of you are because I see your posts on social media and I'm lucky enough to hang with some of you in person.
View this post on Instagram
A close friend of mine who's also a client of ours shared with me how between his stock hacking and real estate investments, he's making significantly more than his spouse, who's been working 12 hour days at a corporate job that pays six figures.
His cash flow alone from stock hacking exceeds his spouse's work income! It's pretty crazy how far a little education and investment in oneself will go.
If you feel your crushing could use some levelling up, we offer free training on the #1 investment strategy in real estate, free virtual city tours of the top places to invest in Ontario.
Our iWIN Meetings are simply outstanding. We have the leading subject matter expert Andy Tran sharing the latest on backyard suiting as in building an apartment in one's backyard to rent out, the latest on zoning, financing, rents, construction, etc…
We also have Meridian Credit Union in the house, sharing how they're different from other banks; hence we went with Meridian to refinance a bunch of our investment properties using our corporation to qualify for the financing, freeing up our personal credit to buy more properties.
This presentation will be an AHA moment for new and veteran investors alike.
Many of us could be doing better with our financing…
For example, when we went to get a mortgage on our new home with Meridian, who just financed our rental properties in our corporation, we disclosed to Meridian they have part of our investment portfolio. They didn't even look at those properties in evaluating us as personal home buyers.
Your situation may be different, but that's our experience, so you don't want to miss this presentation. 
If you're on my email list already, you're already receiving email updates and invites to these events.
If you're not on my email list, go to www.infinitywealth.ca, enter your name and email and you're done. You'll be tapped into the happenings we have going on to help current and future wealth hackers.
I had a client text me this week that her appraisal just came in for her new mortgage on an investment property I sold her in 2010.  The appraiser valued the house at over FOUR TIMES what she paid for it.  The house increased in value FOUR times!
On the personal side, things couldn't be much crazier in Cherry and my world.  In the last 30 days:
We hosted Stock Hacker Academy for over 200 new students.

We are moving, so half our house is packed.

My daughter just finished self-isolation as she was exposed to covid. She just tested negative again this morning, so we can move on.

Our student rentals are slow to fill as students wait on the sidelines to see if they're back to in-person school this fall. My guess is yes since the universities are suffering financially and it's looking like they can get access to vaccines.

We have a bunch of new hires at work and more on the way.

We kicked off our Easter Basket Brigade Charity efforts; we will donate $20,000 worth of spring clothing to Hamilton's underprivileged elementary school kids.

There was a bit of a minor meltdown in tech stocks and my portfolio took a bit of a hit.

The new house is being renovated and the scope grows each day.
The plan was to renovate our main bathroom to make it more functional for our style: remove the corner tub, double the size of the shower, upgrade from a single sink to a double sink. Big project, right?
Well, now the kid's bathroom is being done and not just that, the whole kitchen too. Then the fridge died, but thankfully, the sellers are awesome people and sent us money to go towards a new fridge.
We're also turning the basement closet and office nook into a bedroom for our nanny's teenage daughter. We bought a house with an in-law suite so our nanny could come with us along with her family. Happy nanny, happy life! Plus, our nanny was a lifesaver with our kids online schooling from home as she'd watch the kids while Cherry and I went to the office to work.
All this craziness going on and I still managed to cash flow $8,300 US this week.  Fingers crossed for a good month since 20% of my trading profits go to charity.
If you hate what I'm doing, please send in your best advice so the underprivileged elementary school kids of Hamilton can benefit  – both public and catholic.
How To Score 100% On A Personal Finance University Assignment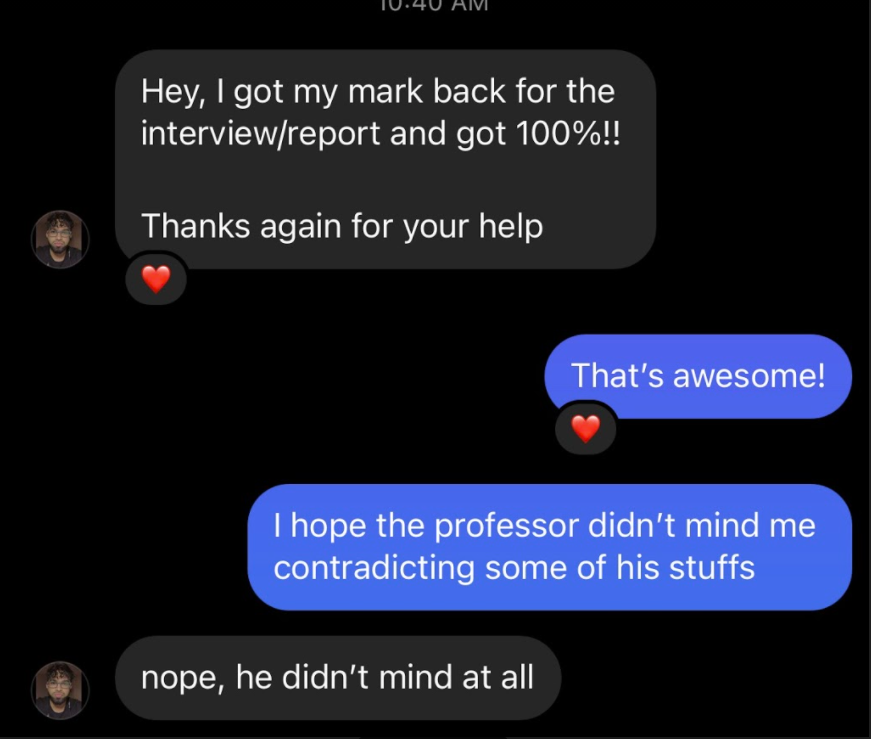 Speaking of kids, a young man, Adnan, a university student from the University of Western Ontario, my alma mater, reached out asking me if I would be his subject for a school project on personal finance. 
I'm not a great educator nor storyteller, but I can share my experience on what has worked for me and that's what this episode is all about. The tables are turned and Adnan asks the questions.
Maybe this episode isn't for you, but perhaps it would help someone on the younger side.
Please enjoy!
To Listen:

HELP US OUT!
Help us reach new listeners on iTunes by leaving us a rating and review!
Before you go, if you're interested in being a successful real estate investor like those who have been featured on this podcast and our hundreds of successful clients please let us know.
It is our honour to give back and educate others on how we build cash flowing real estate portfolios using all the best practices shared on this podcast, from the lessons of our hundreds of clients and of course our own experience in owning investment real estate.
If you didn't know already, we pride ourselves on being the best of the best real estate coaches, having the best property managers, contractors, handy people, cleaners, lawyers, accountants, everyone you need on your power team and we're happy to share them with our clients to ensure your success. 
New investor or seasoned veteran investor, we can help anyone by providing our award winning coaching services and this isn't all talk.
We have been awarded Realtor of the Year to Investors in 2015 by the Real Estate Investment Network, 2016 by the Canadian Real Estate Wealth Magazine and again in 2017 because no one told the judges no one is supposed to win the award twice but on merit, our peers deemed us as the best.  In 2018, we again won the same award by the Real Estate Investment Network.
Hopefully being the most decorated team of Realtors in Ontario will make you consider us for your first or next real estate investment.  Even if you don't invest in our areas, there's a good chance I know who would be ideal for you. 
I've been around for a while, some Realtors are talented at servicing investors there are many with great ethics.  The intersection of the two, talent and ethics is limited to a handful in each city or town.
Only work with the best is what my father always taught me.  If you're interested, drop us an email at iwin@infinitywealth.ca.
I hope to meet you at one of our meetups soon.
Again that's iwin@infinitywealth.ca
NO MORE Confusion
After all the Youtube videos, books, and forum posts, you're probably still left with questions. Starting in real estate is a tricky thing.
Frustrated beginners often ask how a legal basement suite conversion actually works. Most of the time we can only give general answers. But now, we get to dive in.
At this in-depth, free class you'll learn how to take your first steps as a real estate investor.
Nothing is held back. Everything from analyzing basement suite conversion deals, to renting out your first property at a profit, and even how to refinance and do it all again!
More secrets you'll uncover are:
Profiting in a HOT market…
Municipal bylaws to watch out for…
Mortgage terms that favour refinancing…
AND one barely used tactic for higher appraisals…
If you're frustrated, unsure of how to get started, this is for you.
 Sign up now for the Invitation List and be one of the first to get an invite to the next class.
Sponsored by:
Infinity Wealth Investment Network – would you like to know how our investors returned 341.8% on positive cash flowing real estate over the last five years? On average, that was 68.4% per year.
Just imagine what winning in real estate could do for you.
If you would like to know how we did it, ask us how by calling 289-288-5019 or email us at meaghan@infinitywealth.ca.
Don't delay, the top markets we focus in are trending upward in price, so you can pay today's price or tomorrow's price.
Till next time, just do it because I believe in you.
Erwin
Hamilton, St. Catharines and Toronto Land Development, Real Estate Investor, and soon to be builder.
W: erwinszeto.com
FB: https://www.facebook.com/erwin.szeto
IG: https://www.instagram.com/erwinszeto/

https://www.truthaboutrealestateinvesting.ca/wp-content/uploads/2021/03/Adnan.jpg
630
1200
Erwin Szeto
https://www.truthaboutrealestateinvesting.ca/wp-content/uploads/2017/06/TruthRectangleLogo.png
Erwin Szeto
2021-03-12 16:51:13
2021-03-12 17:38:00
How To Score 100% On A Personal Finance University Assignment