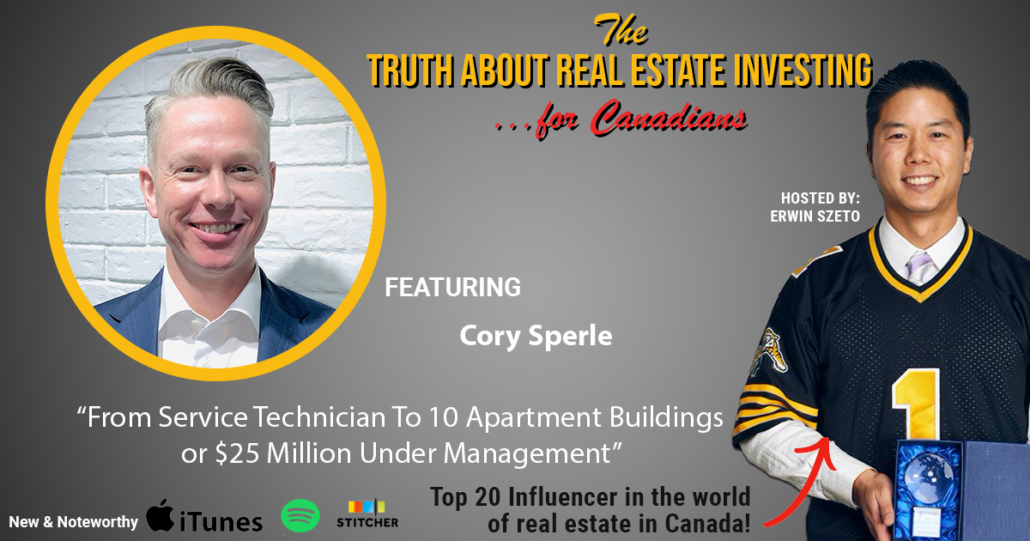 Did anyone else catch the slap at the Oscars heard around the world? Yeesh! 
I use moments like this to go over self-defence with my kids. Should anyone approach them aggressively, control the distance, get your hands up, use your words "no" and "stop!", get out of there if you can and remember your training.
 

 

View this post on Instagram

 
I can't predict, but I'm guessing Will Smith might have thought twice about slapping Chris Rock if Chris had a black belt or two in martial arts. But, of course, that's not an excuse for Chris' joke directed at Jada but hitting someone is inexcusable. 
Self-defence talk on a real estate show… I hope you 17 listeners allow me some leeway as there is some method to my persistent madness as I have a point.
Friend of the show Emmett Kelly, husband of well-renowned investor and coach Elizabeth Kelly, was assaulted by multiple tenants in his office after a dispute over damages to be paid.  I'm not here to scare anyone but rather to learn from the lessons of others, so challenges are not repeated. 
My general outlook is caution while generally believing that people are doing the best with the resources they have.  But to also be prepared.
Right now, I'm preparing for what could be a recession if the war escalates in Ukraine. Still, I'm optimistic about returning to regular inflation of central banks' printing of money and my real estate and stocks slowly growing as planned.
On a personal note, Cherry and I have postponed our trip to Disney and replaced it with a family trip to our favourite city in Canada, the beautiful City of Vancouver.
With all the covid measures in place for travel and at Disney, this didn't seem like the best time for a massively expensive trip to the most magical place on Earth. So, we're going to hit the Capilano Suspension Bridge and eat lots of wild salmon sushi.  
Cherry and I are arguing over who will take the stairs at the Grouse Grind.  Cherry doesn't listen to this podcast, unlike you 17 listeners, but I used reverse psychology. I don't want to do the stairs, so I pretend I want to do the stairs, and Cherry can ride the gondola up with the kids.
I think I'll save $20 by Cherry taking the stairs 😉
On to this week's guest!
From Service Technician To 10 Apartment Buildings or $25 Million Under Management with Cory Sperle
The path to success is not a straight line, and this week's guest, Cory Sperle, is a perfect example.
Having begun his career working in the oil sands, he invested in Alberta in pursuit of cash flow instead of close to home in Kelowna, BC, through the peak and collapse of oil prices and, with it, real estate prices. 
We talk about the differences in investing between Saskatoon and Edmonton, Cory's experience investing in 10 apartment buildings, six of which other investors put up the capital.
Cory is kind enough to share his truths about real estate investing, including working for free and even coming out of pocket during the down years of the Edmonton market. 
Cory is a multi-family educator with his 6 Pillars of Multifamily Success program, and he's getting into events and hosted in March called the real estate outlook – 2022 and beyond.
We go into detail on how he structures joint ventures near the end and the lessons doing so, and you don't want to miss it!
Please enjoy the show!
This episode is brought to you by me! We don't have sponsors for this show, I only share with you services owned by my wife Cherry and I.  Real estate investing is a staple in my life and allowed me to build wealth and more importantly, achieve financial peace about the future knowing our retirement is taken care of and my kids will be able to afford a home when they grow up.  If you too are interested in my systematic strategy to implement the #1 investment strategy, the same one pretty much all my guests are doing themselves, then go visit www.infinitywealth.ca/events and register for our next FREE Online Training Class.  We will be back in person once legally allowed to do so but for now, we are 100% virtual.
No need for you to reinvent the wheel, we have our system down pat. Again that's  www.infinitywealth.ca/events and register for the FREE Online Training Class.
This episode is also brought to you by www.stockhackeracademy.ca where everyday real estate investors learn the best practices in stock investing to earn cash flow in about 15-30 mins per day from their mobile phones. After real estate, Stock Hacking is the next best hustle as you've heard from many past guests on this show. Among our students last year, 31 trades were shared with them. 30 were profitable for an over 96% success rate. I will be giving free demonstrations online, similar to the one I gave my kid cousin, a full-time musician who just made a 50% return in 2021.  Past of course does not predict the future but if you'd like a free demonstration, go to www.stockhackeracademy.ca in the top right, and click FREE Demo.  At the demonstration, I'll have special bonuses. We do not advertise publicly for all my favourite listeners and I only have two more demos to give in the next few weeks.
Don't delay www.stockhackeracademy.ca, what I consider the future of side hustles with real estate so unaffordable for many.
We're hiring!
Just a friendly reminder that we are hiring more investment Realtors who want a full-time challenge to help our clients, regular everyday people, mostly from the GTA, invest in the top investment towns west of the GTA. 
This is for driven folks who want to multiply their current incomes.
APPLY HERE: https://www.infinitywealth.ca/hiring
To Listen:
Audio Transcript
Erwin  
Welcome everyone to another episode of The Truth About Real Estate Investing Show. And almost people talking about the, I'll get to in a minute. Everyone's talking about the slap at the Oscars. But even before we get to that, I've been following the story for quite some time. I know some people that have been are personally affected by the collapse of the real estate company called Epic alliances. I'll actually do a solo episode after this one. So after this episode, I'll release a separate podcast specific to my thoughts around epic alliances. Not my words, epic fail. Those are the words of success. spittoon mayor, but yeah, I'll do a separate podcast just about learning lessons. And my past experience of seeing major collapses of real estate companies, and how one may avoid such problems going forward. But yeah, Sunday night, I saw the headlines about the the Chris Rock slap as well, like everyone else did, I thought was clickbait. You know, I thought it was all fake. Just do a gag, not fake, but I thought it was a joke. And then I saw the unedited footage and holy cow. And, as usual, any information I take in, I always look for one of one of the little learning lessons, what do I teach my kids about it? So I go over self defence with my kids, and I teach them show them; Should anyone approach you aggressively? Control the distance to your hands up, use the words No, and stop. Get out of there if you can. And remember your training. The important thing is that you're trained for these situations. My kids are going through extensive training for for good reason. So I can see. All you fathers of daughters out there know exactly what I'm talking about. I can't predict. But I'm just saying Will Smith might have had thought twice of slapping Chris Rock if Chris had a black belt or two under his belt. black belt in martial arts that is that's not an excuse for Chris's joke directed at Jada Smith. But hitting someone is just inexcusable, especially in such a public forum. Self defence talk on a real estate show a and sure I'm probably gonna lose some listeners. I hope you 17 committed listeners allow me some leeway as there is usually some method to my persistent madness. As I have a point front of the show Mr. Kelly has been a well renowned real estate investor and coach Elizabeth Kelly, she shared on the show around Christmas time was it that her husband was assaulted by multiple tenants, I believe it was three in their own property management office, it was pretty serious. And the dispute was overstating minor, simply monetary damages, to be paid for damages to the property to the property that these tenants have made. And, as always, I'm not here to scare anyone to show us about the truths. So I'm not pulling any punches. These are the truths about real estate investing. Not everyone's reasonable and how they behave. And to not learn from these lessons so that these challenges are never repeated. My general outlook, as always is caution. That's both in life and investing. I generally believe that people are doing the best with the resources they have. Sometimes those resources aren't the best, and they behave accordingly. And for myself and my family to always be prepared for whatever is happening. As for example right now I'm preparing for what could be recession if war escalates in Ukraine, if interest if inflation continues out of control, but I am optimistic, cautiously optimistic, as I'm hoping we can return to regular inflation. The regular inflation of Central Bank's printing money, and my real estate and stocks go up slowly as planned. I honestly think that the the war in Ukraine should hopefully go to peace, hopefully soon as both parties it's a pretty sweet stalemates. Russia's not doing that. Well in the war. Ukraine has done the honestly incredible job of holding their ground and rock and receive any significant outside help. So I think both parties know where they're at. So hopefully we can have peace. 
Erwin  
On a personal note, Cherry and I have postponed our trip to Disney in May and replaced it with our family trip to our favourite city in Canada. No, it's not Edmonton, it's not Hamilton neither a beautiful city of Vancouver, British Columbia with all the COVID measures in place for travel and at Disney specifically didn't seem like the best time for a massively expensive trip. And pretty much sure you cannot hug Mickey Mouse. So why would we drop all this money for the most magical place on the earth? So we're gonna hit you know, Vancouver do the touristy thing. CapitaLand no suspension bridge, right? I'm gonna eat a bunch of wild salmon sushi. I don't know if the kids are gonna do that's okay. Save money. They can have chicken teriyaki, whatever. And Cherry and I are arguing who's gonna take the stairs up for the grouse grind. So Cherry's actually next door so I can't speak too loudly. I don't want to do the stairs. So I pretend I do want to do the stairs and take the gondola right up with the kids. That's what I told her. So She made me said no, I'm going to take the stairs and you take the gondola with the kids. And just think of all the money I'll save. I'll probably say at least 20 bucks by cherry taking the stairs and not spending on the gondola. And you suspect that they Oh, and we're going to be there late May. So if anyone else has suggestions on things we should be doing, we are all yours. As you know, we are pretty open minded folks. 
Erwin  
On to this week's guest the path to success is not a straight line. I hope no one ever thinks it is. We've had plenty of guests on this show to explain it's not. And this week's guest is no different in  Cory Sperle. He's the perfect example of having started a career. He worked in the oil sands. He invested in Alberta in pursuit of cash flow, instead of being close to home in Kelowna, BC. So for those of you who've been around, know the economic challenges of Alberta, and hopefully you know how well Kelowna BC is done. And Cory invest in Alberta, all we riding up the peak, including buying at the peak, and then the eventual collapse of the oil market. And the real estate prices with it. Of course, things are rebounding. Oil is cyclical. I can deal with that kind of drama, cyclical real estate market like they do. We talked about the differences in investing between Saskatoon and Edmonton, Corys experience investing in the East invest in 10 apartment buildings, six of which are with other investors, with having other investors put up the capital, Cory is kind enough to share his truth about real estate investing, including having to work for free because he bought real estate at the peak and things didn't go as planned. He even had to come out of pocket during those down years in the Edmonton market. I'm sure the Saskatoon market as well. Cory is the multifamily educator with his six pillars of multifamily success programme. And he's even getting into event planning. He hosted a virtual conference called The Real Estate outlook 2022 and beyond. That was back in March. And we go into detail how he structures joint ventures near the end of the show. And the near the end of interview and lessons doing so. So you really don't want to miss it. Especially with all the turmoil going on with other investors. Unfortunately, doing things the wrong way. Please enjoy the show. 
Erwin  
Cory, what's keeping you busy these days? And thanks for coming on. I know you're busy guy you have all these things going on. But yeah, but what is keeping you busy these days? 
Cory  
Well, thanks, Erwin. You know, living in Kelowna. Right now. It's spring break. So you know, between juggling kids and business, I'm still working on multifamily. I manage. You know, I manage six apartment buildings right now, you know, with partners. And I'm also actively involved in doing a real estate Summit. It's my first time I've ever put together. So we're, you know, we're getting professionals from across the country to get their opinion on, you know, the real estate outlook for 2022 and beyond. So, that's been a busy project. But you know, it's it's going very well. Yeah,
Erwin  
That's fantastic. You weren't busy enough?
Cory  
You know, I decided to hire, I hired a coach to help me out when I was, you know, I was starting to get into education and coaching. So then, oh, let's just do a summit and do a webinar. I didn't know what to someone or how to do a webinar. It's like, yeah, no big deal. Piece of cake. Yeah. But then once I got into it, and realised how much work it was, but you know, it's been it's been fabulous and rewarding, but it has been a lot.
Erwin  
That's pretty cool. Because, again, your time must be valuable. I'm sure it's very expensive. I'm sure you pay a lot of money to save your time. Yeah, you're going out of your way to get the word out. Yeah. Oh, fantastic. And before we started recording, we're going over the history of your name. Sperle Right. Can you share the heritage of that name?
Cory  
Yeah. So I just talked to my, my 97 year old grandfather, you know, in Saskatchewan, you know, most of this Burley's they immigrated to Regina, Saskatchewan. And I just learned that both of my grandparents, you know, actually came from Odessa, you know, around 1910. So they were fleeing the First World War. So, you know, after I learned that I realised my, you know, my grandfather who speaks German and not Ukrainian, so I always thought I always just assumed that German heritage, and yeah, to learn. So he's, he's really following it. And you know, at the 97 year old, he's still you know, very much retains every memory. Yes, you know, of childhood. So I found that very interesting. And it was very personal here that right.
Erwin  
Crazy. Yeah, if he didn't flee, you might not be alive.
Cory  
No, definitely be in a sticky situation right now. Yeah.
Erwin  
How grateful is he to be Canadian? Yeah, very. That's crazy. So you live in Kelowna? BC, correct. Yeah. And it's pretty nice place I understand.
Cory  
Yeah. We, I moved from Edmonton back in 2014. You know, the, the real estate market was the opposite. It was booming in Edmonton, and it was dead in Kelowna. So it was an economically cheaper move to move here. It's the complete opposite now. But yeah, I mean, it's a vacation destination. It's a retiree destination. I think it's in the last two years since the last census. It's probably one of the fastest growing cities in the country. So it's a little bit nutty. But yeah, it's a beautiful place for sure.
Erwin  
Okay, so we've talked on the show quite a bit about Alberta. What caused the boom for Kelowna?
Cory  
You know, I think the last couple of years, I think it's just been there's been a lot of Albertans moving out here. You know, a lot of people were just shift work. And since the pandemic, everyone has a lot of work from home, so a lot of people are moving from like all across the country because, well, if I'm going to set up shop, I might as well be in Kelowna, that people in the Lower Mainland, you know, cashing out, you know, they have one, two and a half million dollar houses, you know, that are falling apart so they can easily cash out, throw a million bucks in the bank and buy something here. So that's, you know, further afield the market so at least that's kind of the opinion of the local real estate agents when I talk to them. 
Erwin  
Right. And so is it crazy in Kelowna? Like prices are the up like 30%?
Cory  
Oh, yeah, it's not like, that's, that's it's multiple bidding wars on everything. Probably not. Not uncommon to the market that you're in right now.
Erwin  
Yeah, we're doing this on March 11. But yeah, we're starting to see some slowdown. Oh, yeah. Just just before it though, you know, eight to 30 offers was normal.
Cory  
It's just a horror story for I just feel badly for these, you know, people trying to get in right now. It's part of the reason why I'm doing this summit. Because, you know, a lot of people have just lost hope of ever owning a house, you know, especially like, first time buyers are millennials. Man, like, how do I even do this? So that was part of the motivation to do the summit.
Erwin  
In the areas that you focus on? Do you see the same challenges? So for example, in Ontario in Toronto, we have, you know, they must be a local phenomenon. We have this thing called NIMBYs. It's like, it's a local species. I don't know if they propagate themselves to your areas. Do you have similar issues where locals are basically obstructing new developments?
Cory  
Yeah, definitely. Definitely. in Kelowna, it's very, very territorial, there's a lot of communities, you know, they're, you know, resisting development. I mean, the mayor of Kelowna, Colin bas. And he's decided to take the densification road versus, you know, urban sprawl in Calgary, where they just, you know, chop up huge swaths of land, you know, which is a good idea, but it obviously has huge impacts on you know, local traffic patterns and stuff. And, you know, when you can't please everybody, you know, when you're trying to trying to grow a city, but I mean, in the markets that I invest in for my real estate holdings, Alberta and Saskatchewan, not so much, you know, they're a lot more, you know, I guess, welcoming of development, you know, from my experience.
Erwin  
So why did the decision to invest away from home?
Cory  
Yeah, so when I, when I moved here, had most of my, well, all of my real estate holdings, you know, we're in Alberta and Saskatchewan, I own some single family and multifamily apartments. And it was mostly because of economics. I mean, incomes were higher, and housing costs lower than they were in British Columbia. And, you know, plus BC has rent control laws, which makes it more difficult to be a landlord, you know, get your rents up, you know, etc. And, you know, since I moved here, when I moved here, the market here was low in 2014, housing was significantly cheaper than Edmonton. And today, it's more than double Edmonton. So, you know, in that, in that eight years that I've been here, you know, it's done a complete reversal. You know, the Edmonton markets been either flat or declining. You know, it's just kind of it's going back up now, the last year, especially in Calgary, but, you know, the last seven years prior, it's just been flat or going down. And you know, Kelowna, Victoria, Vancouver has just been going straight up. So I've kind of been sitting here watching, you know, wondering, Well, should I should I invest in Kelowna, but it's more of a speculative nature. I mean, I always invest on fundamentals and cash flow and actual, you know, more more along those lines, then getting getting into speculation.
Erwin  
Okay, so again, it's March 11 2022. What kind of investments were you looking for now? Are you adding you divesting? or holding steady?
Cory  
Yeah, so, you know, short answer all of the above. I mean, we just sold an 11 unit apartment building in our sorry, 12 unit in Saskatoon in November. And it's simply because, you know, the holdings that have I bought with in joint venture agreements, you know, we had predetermined exit points. And when we'd hit, you know, either five years or so much percent return on investment. So yeah, we pulled the trigger on the sale. I'm wishing we hadn't sold that one now. Because, you know, right now, there's a lot of interest in multifamily, especially on the prairies, we're seeing a lot of interest coming from, you know, places like Ontario, the Maritimes, and BC, you know, and even Alberta, so we have two more buildings, three more buildings that I'm planning to sell. So I've compiled a buyer's list. You know, a lot of people have contacted me wanting information. So I'm putting packages together. But I'm kind of like, well, I want to go back to my investors and say, you know, guys, this is starting to look like 2007, you know, maybe we should hold for another year, because we're seeing a massive increase in prices and rents. Because vacancies are coming down for the first time in like six years, to a point where we can raise rents. I mean, I haven't raised rent on a on an Edmonton unit in over seven years. So for some people, that's unheard of, you know, we're given like month to month incentives just to fill units. Yeah, so selling on that point, because, you know, we're at the joint joint venture and holding some because I have a couple of really good assets that our partners are just dead set against selling so we're just gonna hold those and then you know, with my partner and I, you know, Mike bug, we just bought another we just purchased the seven and a 17 unit building in LaDuke, Alberta, which Edmonton, essentially by the airport in November, and I've been writing offers probably two offers a week ever since looking for more projects. And, you know, I'm hoping to pick up two or three apartment buildings this year for sure.
Erwin  
And how active is it? I mean, offers are you up against or if any?

Cory  
I try not to compete. So my strategy is kind of unique. I don't get into bidding wars. You know, a great example of that is there is someone asked me on my I did a webinar last week on the seven types of multifamily and somebody asked me about judicial listings, you know, what about foreclosures? I said, forget it, because it's it's public, everyone knows about it, it turned into a bidding war and an unconditional offer way more than I would ever pay. So, you know, I, I go back to stale MLS listings, people stay off MLS, I look for motivated sellers, eventually they overpriced the properties, you know, three months, six months, they might have 2,3,4 offers fall apart because they can't get financing. And then I put in an offer what I think is fair, and you know, at least for apartment buildings, you know, two or three, six months later, they come back to me, you know, at the price I offered. So I'm more weight, I'm much more of a patient strategy and systematic strategy, and it's worked well for me.
Erwin  
And then what but your experience when you sold your 11 unit building? Was there much interest?
Cory  
Yeah, you know, that was that was kind of towards the end of 2021. You know, when I started marketing it, I started marketing it early in the year because I wanted to give potential buyers a chance to qualify for CMHC. Because I know the you know, the terms of CMHC are were outstanding at the time. I mean, from a period from basically from March of 2021 to or March of 20. When pandemic started to February of 21, you could have got a interest rate on a multifamily like less than one and a half percent. So that's when people owners were refinancing their buildings like crazy, pulling old equity redeploying it. So that was the time I was I was marketing that property. But I think that maybe just Saskatchewan just wasn't on the radar yet. I wasn't able to generate, you know, the amount of interest I was hoping to. I hired a local realtor. I still did. Okay, I mean, we bought the building 100,000 A unit in 2016. We sold it for 123,000. So, you know, was a decent lift in five years. So it was a decent return on investment, for sure. But um, you know, you always hear people I wish I hadn't sold that building. You know, usually hear them say, I wish I hadn't bought that building. You know, I mean?
Erwin  
Well, you mentioned there were tough times, or you mentioned earlier like There's yours that you can raise rent for the listener doesn't know, actually, I'm sure many people don't know what caused the economic hardship.
Cory  
Yeah, and this is a story I love to share. Because I've been through cycles, you know, I was pretty bloody. I'll say I was arrogant and cocky when I got into multifamily. I was in Alberta 2004 to 2010 where you couldn't go wrong. You know, everything you bought was going up. The Alberta market was going up. I bought my first building in 2008. And then I changed niches. I moved to Saskatoon in 2016. Because, you know, the rents had gone down a little bit from the oil, you know, crash, but I thought up no problem. You know, but I didn't realise they had overbuilt like crazy in the city vacancy rate, and Saskatoon went from 5% to 20%. This is exactly what happened. And I almost went I almost went bankrupt. And I was going back to my investors and I had to eat crow like crazy. And I learned so much from this, I blew through my entire reserve fund, because a pitcher this so there's a new build, you know, kind of in a neighbourhood close to me, they had underground parking ensuite laundry, they're renting for like 2000 When the vacancy hit, all of a sudden they dropped the rent to $1,000. I was renting units for 1200. All of a sudden, all my 10 is left to go to these really much nicer units. And I had to spend 10,000, fixing my suite and we rented for 800 and that went on for two years. So I basically turned over every single unit. And I was doing this for three buildings and working a full time job. So every money all the money I was making at my job was going into subsidising these buildings, praying for things to turn around and swearing to myself I would never make, you know, honestly, looking back, no matter how much I planned, I couldn't have planned for that kind of event. I mean, potash, oil, uranium, you know, the job market all caved all at the same time. Right? Sure. All fans that are in demand right now. Yeah. So I mean, it's swinging the other way. So the benefit is I survived through that. And now I have a newly renovated building that's performing well. So many of my peers. I know a lot of guys that went into Edmonton 2014, their mortgage just came up in 2019 with negative equity. So the bank said, Okay, you got to give us 300 grand to pay the loan down or sell at a loss. So there are owners that are still doing that. So people that took second mortgages are over leveraged, you know, so what I thought was an extremely conservative strategy at the time, you know, barely got me past. So, you know, since then, I'm always, you know, return return of investment versus return on investment, you know, so that was a very humbling experience, but I'm glad I'm glad it happened. And that was is one of many in the past 22 years of my career, so it's one I like to share for sure.
Erwin  
I'm sure some are feeling the same thing and like the stock and crypto world, you know, I think I think the greatest lessons are learned from losses not from from winning.
Cory  
And it's interesting you bring up crypto because I have a lot of friends that just swear by that they're into that, and these are really sharp people. But honestly, Erwin, I just, I just don't understand it. I mean, I don't invest in something I don't understand. I understand that governments are corrupt, and they're all trying to take over and all these other things. And I'm not necessarily define that that's true. But I mean, multifamily real estate is always in demand, I think it's inflation proof, for the most part, you know, is as received, if rates go up really high, and housing becomes more expensive, more and more of those, more of those owners will turn to renters. So it kind of balances out as long as I think you buy at a decent price and have a healthy reserve fund, you know, I think it's an investment that'll keep chugging along.
Erwin  
You've got real estate if you got real estate, your investments are similarly aligned with like Bitcoin, so I'm sure you'll be okay. Same thing with the rest of the investor community out here, many people are actually surprised the participation rate into cryptocurrency, specifically Bitcoin among the real estate investors because real estate investors are historically I want to be able to see and touch it. So I always make the joke like, Oh, you're gonna pay me the Bitcoin you whip out your wallet and pay me with bitcoins?
Cory  
Well, your market, your multifamily market out there, I did a podcast, you know, last week with the peak multifamily guys. And you know, that the prices per door and the cap rates out there that they were telling me about. And it's like, it's almost like, we wish we would have paid, you know, six months ago, because now it's even crazier, even though that number didn't make any economic sense six months ago, and from, you know, just a simple return perspective. So it's completely different.
Erwin  
It's good to bring it up, because like, back in 2017, when we had our little housing correction here, financing became a problem for people, for homebuyers, right. A lot of people that were had jobs in industries that were affected by the pen. Sorry, let me just go back to 2020. That's why I was trying to refer to does you saw it right, there was no effect on the ability to finance a multifamily in the spring of 2020. versus, you know, we were people who say like, Oh, it's so easy for real estate agents back in the spring of 2020. We'd have to sell a house several times, or one house with a sell at four times. Twice it fell through on financing because the buyers had their jobs had exposure to you know, like airline or airline industries or hospitality.
Cory  
The way your internet was mostly affected. No, no, not to the extent the only thing that happened with Multis was the rent freeze. So we had government jurisdictions, we had a lot of politicians saying things they shouldn't have, like, don't pay your rent, you know, things like this, you know, this rent freezes, you know what I'm talking about there?
Erwin  
And Doug Ford said, Yeah, on the day, he said it too.
Cory  
Rent free. So suddenly you say you can't evict your tenants, then what did they do? They stopped paying rent. But it's interesting. You mentioned the housing because I I coincidentally just sold my house in Cologne in March because CMHC at the time was saying, it's gonna drop 10 20% You know, so I was like, panicked. And I had a house here and I sold it. And I ended up getting what they wanted. But there was very, there was almost nothing else for sale, but nobody was buying. And immediately after that, that's when it started to go gangbusters. So it did the exact opposite of what CMHC predicted. But imagine for a realtor at the time, if you had offers and, you know, pending deals and all of a sudden people's incomes were affected as businesses were shuttered. Yeah, that would throw rica recap is tricky. 
Erwin 
It's the same house that's made to sell four times it to really young kids. Yeah, it's here. The sellers are playing a pet too. So like, No, it looks easy on the outside.
Cory  
No, no, no, not at all.
Erwin  
So you're sorry, Cory. You said you sold a house in Kelowna? Was that your home? Or is that was an investment property?
Cory  
Primary residence. 
Erwin  
Oh, man, you sold your home. 
Cory  
Yeah
Erwin  
You were homeless?
Cory  
No, I Well, almost. I'm actually I've been I've been renting ever since waiting to buy something else. It was a downsize move. But now I'm kind of, you know, in that position where I'm kind of, I wouldn't say that I'm stuck because I feel that markets are gonna correct. You know, when I see what's happening here, it's very much like it wasn't in Edmonton in 2007 I don't know if you had the same boom out there in 2007. Everything went nuts. And, you know, it eventually works. It's up works itself out. But I mean, timing wise. It was a house they didn't really want anyways, it was a money pit. You know, some people think, Oh, I'm just gonna get a house because it's keeps going up in value, but I don't think it's an asset. I think it's a liability. I think it sucks money from you. And if you make workhouse, it sucks a lot of money from you. So, you know it was I don't regret the move, but I sure as hell wish I would have held it for a couple more years.
Erwin  
So you mentioned problems that millennials and first time buyers and immigrants are facing. What are these problems?
Cory  
Well, kind of from the outside looking in. I mean, I'm essentially in the same boat now, because I also don't own. It's a matter of qualification. You know, I've talked to some people about different strategies like rent to own, for example, which I don't I'm not too familiar with that strategy. But I think you need you need the qualifying income. So if someone's just coming into Canada, I think they need two years. It's either two years or four years to prove 
Erwin  
Usually about two years of income for credit purposes. Yeah,
Cory  
Yeah, that they've added this, you know, stress tests, all these other things. You know, a lot of millennials, they have the Bank of mom and dad to help them out. You know, I found a talk to a few of my neighbours, and they just decided to give their inheritances to their kids now, say, here's the down payment for your house. And I think it's kind of, you know, affects on that it affects keeps the housing market going up, but it's a way for them to get in. I mean, even even Millennials now are starting young families. I'm even looking at like my daughter who's 18 and she's in college. You know, how the heck is she ever gonna? I mean, oh, and something. I mean, should I be buying a condo now renting it out? So things I didn't really think about, you know, talking to him. But talking to Mike bug last week, he's selling one of his properties in Saskatoon, his first rental property about 10 years ago. And I think it's maybe gone up 10% in value in 10 years, which is kind of normal for how I've seen real estate appreciate. Like, I haven't seen jumps like this that go 30%. So I know, I understand from the buyers perspective, I think the biggest thing they're faced with is fear of missing out. You know, I don't get in right now. Oh, man, next year, it's gonna be even more. But you got to just you got to get around that right when you got to buy for what makes sense. I mean, you don't want to buy a $800,000 townhouse in Kelowna, that was 500,000 last year. And when you tell people this thing could drop in value. They just look at you like your promoters crazy. No, no, it can never drop. What are you talking about?
Erwin  
Haven't you been around the last six months? You know, I remember drop. 
Cory  
Yeah, exactly. 
Erwin  
But you actually said it, though. Already. In your in your sharing. You saw FOMO buying? Yeah, was it 2014 In Alberta? And? Yeah, that's probably the ultimate FOMO buying, like peak FOMO buying ish.
Cory  
Yeah, well, we I sold, we sold the house in Edmonton 2014. It was 10 offers very similar to what you're seeing in Kelowna here and 2007. I remember watching people bidding on I mean, I'll just take multifamily. There was a condo conversion craze also, but multifamily buildings went from 60,000 units in 2006 to 140,000 units within a year. And it was just nuts, because they were stratifying them and selling them off to investors. Now, that's proven to be the worst investment in the history of real estate, those individual condos in those old old walkups.
Erwin  
At the time it sorry, what did the investors pay for the condos? Do you remember
Cory  
At all? Yeah, they were paying like around 100? Well, if the buildings were selling for 140, they were paying 160 to 180. And now those condos aren't even worth 60. So there's companies that are actually reconverting these apartments, they're buying up all the units from the owners and flipping them back to buildings, which is a complete reverse. You know, what was happening before so funny things happen when you get nice frenzies. You know? So don't get swept up in FOMO. For sure.
Erwin  
So what would you tell… What would you tell a first time buyer today then they avoid FOMO?
Cory  
Yeah, I'd say just be patient. You know, and I'd say there's nothing undignified about renting. You know, I think a lot of us in Canada we're just so spoiled to think that we have to own, we don't own something we don't we don't own a house somehow it's beneath us or something like that. And you know, I understand being in markets like Kelowna, if I suddenly had to leave this rental I'm rents have gone up here 40%. So it's, I understand the the anxiety for renters as well. But I mean, I go to markets like Edmonton, I could rent a two bedroom, apartment all utilities for $900 with you know, income significantly higher than the RBC. So for a lot of like, you know, new immigrants, people come into Canada, they flock to the prairies because they can set up businesses, they can make a lot of money and it's really cheap to live, whether they're buying or renting.
Erwin  
Is that what you're seeing? You've seen a lot of immigrants coming into the prairies. 
Cory  
So my property manager in Saskatoon, Shanta, she says, you know, we have a lot in our building, the one we just sold actually, we had a I think they were maybe from Syria, but it was they had their own community. So actually had a waiting list for this building. It was fabulous. And Saskatoon has always been, it's been always a place where we're like new immigrants come, it's got the university there. You know, they'll tend to land in Quebec, but then they'll make their way to the prairies. And especially like in Alberta, in Edmonton in places like this. I think just the taxes are maybe lower the business, you know, the business climates more friendly. But, you know, talking to Shanta, the past two years, obviously, that slowed down, because, you know, the pandemic and you know, people haven't been able to come, but she's saying in the last couple months that's really been picking up. So, you know, I anticipate massive growth on the prairies, especially like in the City of Saskatoon, and a large part of that is from immigration, for sure. 
Erwin  
Good to hear. This whole great resignation thing. There's a million fake job vacancies in Canada and going up, right? So for anyone who doesn't think we need immigrants…
Cory  
Is it job vacancies or is it just people that don't want to work. Are they still on pandemic relief? No, employers aren't paying enough.
Erwin  
A combination of all the above. I don't know how many people are sitting in this out. I don't know anyone personally sitting out the job market. So I don't have any tenants sitting up the job. No, not really. Yeah, yeah. So like, there's talk about it. I hear of like, friends of friends that do it. But I don't know anyone personally, who's sitting this out because of whatever. But yeah, point is, though, we have vacancy, we need someone who's willing to work. Oh, we sure do. And to pay for this people that don't want to work.
Cory  
Yeah. Well, even Alberta that was had, they've had their job market gutted with the oil industry, you know, in the past, like, six, seven years. Now all of a sudden, they're screaming for work. A lot of these projects are coming back on again. That's why you're seeing a lot of our investors and a lot of people are buying in Edmonton Fort Saskatchewan in these places now because I mean, also because oil prices are so high. It's interesting because the Canadian dollar used to always be pegged to oil you know, it used to go up when when there was an oil boom, but that's not happening now. And I think it's a lot of the reason is because a lot of the capitalists fled to the states you know, are the loonie is not pegged oil anymore, because oil is going gangbusters and our you know, our loonie stayed the same, which is kind of added to the inflation problem. I guess that's not the next thing that the government has to try to deal with. But yeah, yes, absolutely. There's huge shortages and jobs.
Erwin  
It'll make our oil cheaper and $4 low. Yeah, this is what the war going on flight to safety. Yeah, it's funny to say that people but the US dollars the flight to safety.
Cory  
I can imagine what it's like to imagine the cause of financial advisors are getting right now from their clients with the situation going on.
Erwin  
US dollars. What's this Bitcoin stuff? 
Cory  
Gold Gold. 
Erwin  
Advice is not gonna be telling people to get buying gold. Actually, they probably will. But like, you know, if I'm buying gold, I buy physical right
Cory  
Now get an EFT or I can make some fees off of it.
Erwin  
Exactly. It's crazy world out there. Yeah. So what about investment wise for like a first time homebuyer immigrant? Here's an example. I finally have a family member who did rent because they live in Toronto, or it's crazy expensive, but they own an investment property. So someone else's payment for that. That's not accessible to everyone. What would you say to like the newer investor, like someone who says who say has like 100 grand to invest?
Cory  
Well, I mean, I would just I would say the best thing is how I got started, and I house hacked, you know, I bought a, I lived in the upstairs and I rented the basement, get as many units as he can, I mean, if you have 100 grand if you can qualify for CMHC 5% down, get a duplex or a four Plex rent out the units and live in the other ones. That's the best way to get started, you know, or use that to move in. And then after a year, I know the government's kind of maybe changing the rules, but you can live in a place for a year moved somewhere else to keep that as a rental. And you know, move every couple of years if you don't mind doing that. But definitely a house hack, if you can. I know there's like generational housing now to where you know, people's parents are moving in my neighbour here, the parents just moved in with them. So you know, we're seeing a lot more of that as well. But yeah, for someone just coming in, and don't rush to just buy something, buy something that you're going to want to stick around. You know, I bought houses before it's like, well, I just bought this because it was a hot market. I didn't actually really want this place, you know, so be sure what you're buying. I mean, townhouses are a good start because they're low maintenance. You know, you don't have a yard to look after thing, you know, things like that. The strata fees are generally lower. But, you know, condos I've heard a lot of horror stories about special assessments. You don't want to buy a condo then get you know, whacked at the $50,000 expense. You know, I've heard a lot of stories like that. I'm not saying that's going to happen with every condo, but definitely like I would buy a single family home that has a sweep. If I was coming to Canada right now, in not necessarily in the major centres like we're at Toronto, maybe go someplace a little further out, like Kingston or something. Maybe it's a little cheaper. You know, that's definitely what I would do. 100%.
Erwin  
Amazing. It's funny because house hacking, the term only came up. I only learned about the term maybe two years ago ish. And then not many people talk about it, but not before social media and YouTube and all sorts of stuff. It's not like a housing affordability was much easier ever. I think everyone always felt the pain of it. But it just seems to be more of a common thing when people talking about it is I've heard attack before too. I've rented out my basement. The first home my parents bought, my mom was was operating a mountain air b&b, but a bed and breakfast. Right? Not illegally of course. But we had three mortgages you do what you do to get by? Yeah, right. Is this weird though, but again, I didn't think about it. And but now it's being talked about more house hacking. 
Cory  
You know, honestly, I just heard that expression probably three weeks ago for the first time. Someone mentioned it to me and I what do you what do you mean like the term itself almost Sounds kinda has a negative meaning to it, you know, and I don't use the BRRRR one too it's I always say value add, because that acronym just annoys the heck out of me too. So I don't know where these I don't know where these acronyms or words come from but I guess everybody's using them so.
Erwin  
Oh this will know you further than the crypto currency when they're making the noise of the money printing machine they say BRRRR as well. So as it has different the birth as different connotations for different for different groups of people. 
Cory  
That's crazy. 
Erwin  
So Cory, what are you working on now these days just buying buildings? Are you buying with your own money? You buying with Michael bugs money?
Cory  
You know, we're trying to, we're actually trying to make a decision here. I'm doing education. So I'm doing private coaching in multifamily. As well, I have a I have a six pillars of multifamily online course I'm enrolling it's coming up. April 4. I did a seven pillars course last year, great success. You know, my students, most of them, a couple of them already have bought buildings, you know, almost all of them have made offers on buildings. So I mean, I like education, I like giving back. But I want to keep buying I mean, I'm in I'm in the business, I'm not, I don't want to I make my living, investing, not not teaching teaching is my passion. But yeah, Mike and I just bought another building, he's we're looking at different models, we're looking at private money right now. Because, you know, we're finding a lot of a lot of people have, you know, a lot of cash sitting around. And with rates as low as they are, you know, they're not afraid to lend at four or 5%. So we can sort of bypass any conventional bank, and basically go and submit cash offers. So we've actually tried that a couple times, we haven't landed a deal yet. So Mike is more of the capital guy. You know, being a doctor veterinarian, he's got a lot of colleagues that have a lot of interest in this. So I'm more of the deal facilitator, I'm more of the acquisitions guy, I'm really good at finding the deals. But we're also looking at going larger, doing a limited partnership, or even a REIT, because I have a lot of existing assets. You know, I have seven buildings right now we're looking at maybe spinning nose, actually nine with his buildings, we're looking to spin the nose into a REIT. You know, I know how that's how boardwalk got started. So, you know, we're looking at different ways of doing of scaling up, you know, the business that way. So we definitely want to keep working together, we want to keep buying apartments, we're just not sure of the actual model that we're going to go with yet. 
Erwin  
Question on the private the private borrowing, or private lending, or whatever. One is for 5%. Get I'm the second mortgage is that third mortgage?
Cory  
No. And so it's a first, you know, we're buying the whole thing. So it's basically secured as a first mortgage. So this is kind of how we're doing it. This securing it is, is a little bit trickier. I know a lot of people use promissory notes, which you know, that's doesn't it's not really the same securities, registering the mortgage on title. I've done second mortgages on title on, you know, vendor takes with apartments. So, Mike has sort of been working with the people setting up the actual how it's gonna work. So it's either it's either debt or equity, I've always usually just done done equity on my joint ventures, like with my partners, is it's like, hey, look, I'm not going to pay make you guys payments, but you know, you have a percentage of the equity. So we ended up we find, we end up giving a massive amount of equity. So you know, if Mike and I can find, you know, a decent deal with this value add, we can borrow, you know, in some cases, if we're buying it at $1, we can borrow up to 100% of the money privately, and pay out that loan in a year to 18 months with new financing. So that's the model that we're looking at right now. And even the deal that we just we just sort of loaded our own cash and on the Duke, we only paid 86 a door. We're almost done. We're in the refinance process. Now. We're probably going to relearn a refinance at 125 door. So we're going to be able to pull all our all of our own equity out and redeploy it into another building. So it's the power of multifamily. It's one of the reasons why I really enjoy doing this. 
Erwin  
So how do you manage this when you're when you're out of market? Because I don't think Mike's in Boise can't be in all those markets either. Because, like, we take Luke for example. Did you have existing investments there before?
Cory  
Yeah, so my, that's a great question with with niche because my niche, my primary niche was always Edmonton, I moved to Edmonton 2005, Braden equities, my property management team there who does everything from helping me to find buildings, doing walkthroughs they're also owners so they know exactly what the price per door is, you know exactly what the repairs are. They know what COVID pricing is for materials. They do all the renovations just charge me a project management fee. So yeah, I really stick to that niche Edmonton and area. We they do manage in Red Deer and Saskatoon, we don't have Mike and I have the same property manager in Saskatoon. They're not nearly as strong as our Edmonton team. So that's the main reason why we're going there. So I still considered that my home market. It's new to Mike so I've got him embedded in there. Now I've got him convinced this is it's a it's like, four times larger sandbox in Saskatoon. There's a lot of multifamily players in Saskatoon and not very many buildings. So at Edmonton, the vacancy rates are higher. So there's more motivated sellers right now. So this is just the location where we're finding the deals.
Erwin  
I'm always hesitant to buy outside markets that I'm familiar with. Yeah, and what I mean, I'm familiar with, I mean, my team is strong. Yeah. It's not just knowing the streets and whatnot. But if your team isn't strong, you're gonna be in a lot of trouble. Unless you're willing to be an active manager, which I'm not. Is that your experience?
Cory  
The people, the first thing they tell me with multifamily is okay, I got all these listings. I got one in this town, one in this town, should I make offers on them? And I say, Well, what on earth are you going to do? If you actually buy that building? How are you going to manage it? Who's gonna manage it? My first building was in like my hometown to unity 400 kilometres from where I was working. I just had a new baby. And I just started a new full time job. And it was a complete guide of a project. And I don't know what the hell I was thinking. But I somehow managed to turn it around and make a profit. So team, yeah, I would not invest anywhere, right, didn't have a team. And another example when I moved back to Saskatoon, because I had done very well in single family. I thought, well, I know everything I can go into Saskatoon, it's my home market, you know, everything's gonna be rosy. So I didn't do enough due diligence, I started a brand new team, I had a bad property manager, you know, even my inspectors, the renovation guys I had, I didn't know them. So it turned in, I ended up being active and hands on moving to a niche that I thought I knew very well. So I can't stress that enough. Your your team is everything. And especially if you're trying to, you need a very good reason to move outside of where you're comfortable. Like you're saying, if I was going to tell you when I want you to invest in Edmonton or Cold Lake, Alberta, you're gonna be like, Oh, well, I need a bloody good reason why I'm gonna do that. Right? 
Erwin  
What? Borrow someone's team versus Yeah, I have some friends who went to they went to Sudbury because the fundamentals are booming now because they have their major industries nickel mining. Right? We have just when the price went through the roof. Yeah. So fundamentally, there'll be they'll be doing great. But if you don't have a team,  so like, literally, I have friends whose whose contractor coats have like doubled, right? These are new teams for them, even though they have team but less that that's part of the I find too many people are think think everything in black and white, right? It's either yes or no. Like, my car has GPS in it. Yes, check. Is it better than Google Maps? No. What do you think I'm using, right? So I paid all this money for what? Now the same thing, just because you've gone in Sudbury doesn't mean they're any good.
Cory  
And it takes years to get that relationship like it took me almost 10 I started working with Brayden in 2010. It took me you know, almost 10 years to realise how to fully utilise his services and the value that he could provide to me and given me rental surveys, you know, for example, telling me what this price of this building what these rents should be, versus believing what's on the realtor pro forma. I'm not seven realtors, I'm just saying, you know, the property manager knows the market. But you can't magically, you know, start a team or takeover and expect results instantly know for sure.
Erwin  
And then rinse and repeat rather than going to go try to create a new team in a different market.
Cory  
You're better to find a building or a piece of real estate that's not as good in an area where your team is then to try to go somewhere else for sure.
Erwin  
This is what I call confirmation bias. We disagree on everything. I'm interviewing the garbage. I'm sure you find something we disagree on. What's your what's your outlook? What's your so you're investing heavily in Edmonton. What drives the fundamentals these days? What's what's different? Is it still oil based? Is it I hear tech jobs are moving in?
Cory  
Well, yeah, that's it. I think Alberta is finally got their act together and started diversifying away from oil. You know, tech is big in Calgary, Calgary market. I mean, the office space downtown is the towers are still 30% vacant, which is unheard of, if you can imagine that, that every third building is sitting empty, especially in a pandemic, who knows where that office space markets gonna go? Yeah, yeah, so I'm still in Alberta. I like Saskatchewan. I, I think Saskatchewan overall, probably has a little bit more going for it just because of the potash and you know, the world, you know, the world population and you know, having to feed the planet, you know, and Alberta is more centred on oil, but they are diversifying better. But I like those two markets because they're high growth or high growth markets. They're not the most desirable places to live people don't go there because they go to there where the jobs are and you know, when I think of housing, you know, people tell me Oh, Cologne is never going to go down because it's a desirable place to live. Well. I put lifestyle is number three, the number third reason why people choose to live where they live. Number one is employment. Where can you go to have the best quality of life which is the income. Second is family. You know, a lot of people they're not going to pack up from Edmonton and move to Cologne and leave their, you know, their aunts and uncles and their parents behind in Edmonton. And you can't move everybody. So you know, family's the second one and lifestyle is the is the third? Sure if you're retired or you maybe you hate your family or you know, you don't mind you just want to get away then. Sure. But I think the outlook for BC, I think it's going to slow down here. We're not gonna see 30% year over year, I don't think you're gonna see a massive correction, no matter what happens to interest rates, I think it's gonna pretty much stay the same or go up. I think. I think we're gonna see about a 20% increase in residential in Alberta in the next year to 18 months. That's my prediction. And I think multifamily is gonna go even higher, probably 30%. 
Erwin  
Crazy. 
Cory  
Yeah. Just to catch up to everywhere else. Right. 
Erwin  
And then so if is the diversification going to support Alberta long term? Or is it also one of the fundamentals of oil? And how important is the oil in the future for Albertas economy?
Cory  
Yeah, you know, I was just in Jasper on the weekend, and I drove drove basically from gas Moodle. Yeah, I went there to get freedom because in BC, we're still full restrictions here. Pandemic in Alberta, there's nothing so it was a nice vacation. But just right on that drive. From there to Kelowna, we drove along the trans mountain pipeline. So you can see the amount of construction that's going on there. I mean, I don't think the world can transition off of oil right away, I think especially what's going on right now, if the situation with Russia, people are realising that Canada has a safe, safe supply of energy, if we can find a way to get it to market. I look at the oil sands because I worked in the oil sands, I worked in the oil industry, I drove a service truck. That's what I did while I was living in Edmonton. So I worked there, I went to basically every oil sands site, we're talking about a trillion dollars of investment up there. Now, if you put that in perspective, it's about the same as the entire Apollo space programme, or the entire interstate highway system of the United States. So that's the scale of the of the size of investment up there. And as of a few years ago, a lot of those projects, they hadn't even started chugging no oil yet, you know, some course, you know, their their new their newest mine, and some of these, a lot of them scale back. A lot of them sold out. So now we basically you're down to three owners you have well, two, I think it's just Suncor and CRL, which have basically kind of conglomerated on everything. But if that starts to produce it the potential that it can, it's it's absolutely enormous. I mean, I don't I don't think they're going to revitalise Keystone. That's a very political issue in the States. But obviously, you know, you can hear Joe Biden, now they're talking about buying from Venezuela, and Iran, Iran, and all these other countries, you know, instead of Canada, you know, the he ripped up the contract for Keystone on his first day in office. So I don't think oil is going anywhere. anytime soon, I think LNG is going to be big LNG is going to start, you know, really growing in the next few years. I mean, LNG Canada off of BC is going to start going, they're going to start on the East Coast. I think it's gonna be a good replacement, you know, energy. And I think nuclear, too. I think you're gonna see a lot more nuclear, especially now in Europe, trying to get off energy dependence from Russia, I think. And that's going to play well in Saskatchewan, because they're the largest uranium suppliers in the world. So Commodity wise, I think, Canada, we're still going to have that shovel economy. I think the oil industry is going to add to our Papa, we're not going to be as reliant on it before. I think Alberta has diversified enough. But I think in the next 10 to 20 years, I think oil still gonna play a very vital role in our economy.
Erwin  
It definitely doesn't change overnight, especially if it's cheaper, especially if train gas and internal combustion engine cars are cheaper. Yeah. Cory, sorry. You mentioned you drove service trucks and the oil sands. And now you're a full time apartment building investor. Yeah. So that's the best path.
Cory  
Well, I'm an instrumentation technician by trade. So I worked. I worked in uranium mining, kind of from 1998 to 2004. I worked in I worked at a gold mine overseas in Central Asia. So you know, I did a lot of shift work. And up until 2019, actually worked in the diamond mines up north. So I worked in the diamond industry for eight years. But my my time at Spartan controls from 2007 to 2012 was interesting. The oil industry was very, very unique to work in. It was interesting, for sure. 
Erwin  
And then why the transition?
Cory  
To real estate?
Erwin  
You worked in Gold and uranium, those industries paid well, don't they?
Cory  
Yeah, so yeah, I got away from gold's. I mean, I was working a four week on four week off shift in Central Asia, I was working, you know, 4000 metres above sea level. So I developed you know, health issues with altitude. So, you know, I was forced to leave that job. And then, you know, I just moved to Edmonton. So naturally, I wanted to, you know, to be closer to home, so I took the job, you know, service truck, because I was home for the most part, I was home every night. I wasn't gone for weeks at a time, which was better on the family. So that's how I got into the oil industry. But all through it, I use my same trade my same ticket. I just got to work in a variety of different industries. So and then what got you started into real estate? Yeah, I mean, Have the people interviewed yesterday? It's funny. Yeah. How many how many of us read the dreaded purple book? You know, rich rich dad poor dad Kiyosaki, right? The older you. Oh, that was 2001. So I would have been 2728 Not sure when the book was written. But yeah, so I had already house hacked. Then I bought my first uptown duplex, well single found with the suite in 2000. That was my first investment 22 years ago. And then I read the book and I started to get into multifamily passively because I was working overseas, I was live actually moved to Central Asia, I moved to the Kyrgyz Republic. So I just started investing in other people's joint ventures in in Edmonton, and that's how I got into multifamily. And then it just grew from there. Till I bought my first building in 2008. Then about another one in 2010, first JV in 2012, another JV in 2014. And then I think six buildings after that, and then just investors just became repeat investors and brought new ones in. And that's how it really started to grow.
Erwin  
Can you share with the listener? What, what's the size or portfolio now? Doors or dollars? Whatever you prefer? 
Cory  
Ah, yeah, so I guess the total was 10 buildings over so it was like, basically 25 million, I think I raised something like a raise something like 12 million from from investors have private money. So six of those buildings that didn't put any of my own cash in. So we still own six buildings, no five buildings today. So we've we've sold off, you know, about half of them as, as the joint ventures have come up as we've reached our exit points. You know, I know a lot of these syndications, they don't have an end date, they don't have a divorce. They just keep keep chugging along. But you know, for me, it's important that there's a divorce because you know, people's needs change, they want to buy a house, get married, go on a trip, whatever. So retire. Yeah, retire. So I think the exit strategy is very important.
Erwin  
Can you give some ideas on what their structures are for joint venture partnerships. Yeah. So anywhere, because often beginners need to do the need to offer equity to raise capital.
Cory  
Yeah, so what I did, I can say what I did, and what I would do now, if I was doing one on one deals, you know, keep it a simple Corporation, a unanimous shareholders agreement, basically, you know, it's a 20 page document, you know, with all the clauses of what happens if a partner dies, you know, how do you sell your shares, you know, all these, all these kinds of things. So, you have that. And then you basically by the, by the building, you have Class A shares as as the owner, and then you have Class C shares, which are non voting for the investors, and then you split the equity that way. So I didn't take any fees. You know, I felt that all the money had to be out there working hard. And I would, I would take it at the end, I would get paid on the back end for doing a good job. And, you know, I thought if I did a poor job, I would make nothing but did a good job, I would do very well make a lot of money.
Erwin  
Sorry, I'm sorry. Yeah. You got paid nothing during the deal to the to the end?
Cory  
No, no, none of my joint ventures I was working at the time I had a job. And I just thought, you know, I looked at some of these syndications that, you know, they'll take a 3% acquisition fee. But then if you look at that on a on a thorough four levered investment, that's 12% of the funds raised. And the investment has to make 15% return just to get back to zero. So I thought, I'm not going to put us underwater immediately, because we already have to spend 50,000 to close on this. So that's, that's cash, we have to make back to just to get back to zero. So I thought, you know, in order to meet upstanding investors, we can probably do 50 to 100% return in five years, that was my prediction. And I've been able to deliver that so far. And a big part of that was by by not taking fees. But today I'm saying you need to at least take a 1% fee, and take some kind of annual management, because you have to get paid something because the amount of work to find a building to buy a building, get it under contract, get a management setup is enormous, right?
Erwin  
I'm sure you've probably lost some sleep along the way. Over the years as well.
Cory  
I just told you what my 20% vacancy Saskatoon experience, and I was. And not only that, not only I wasn't getting paid, I wasn't going back to my investors cash calls. I was putting on my own money that I wasn't making any interest on. So I took it even a step further. So that was some it was some stressful times. I'll tell you,
Erwin  
Your wife couls have been happy. 
Cory  
No, no, but we survived, 
Erwin  
Man. So I always say I make the joke. And I'm semi serious when I say you have a little bit of ignorance going into real estate investing, because he knew everything you might not do it.
Cory  
No Exactly. And you know what every everyone if you're in real estate long enough, it happens to everybody, you know, markets Correct. something bad happens. You have a deal that goes bad one of your investor partners wants out. It's inevitable. It happens to everyone, no matter how much you prepare for it.
Erwin  
Yeah, I think that's part of it. To add to that, I think part of it is that you have to you can't just bank on one property or bank on one tenant. Like you need lots of you need a larger portfolio with some scale in order to absorb losses. Right.
Cory  
Yeah, that's that's a good point. And one of the mistakes when not mistakes, but one of the strategies I have going forward is I'm going to get more singles in my portfolio right now, I don't have any because you can't just all of a sudden sell a multi if you need money, you know if I owned a few townhouses if I, you know, short I could just sell off one of the townhouses, you know, to pay my bills. So that's important to diversify, not diversify too much. You want to keep your eggs in one basket, but not that many eggs, right?
Erwin  
So you're gonna buy things that you're gonna buy single families for cash flow purposes.
Cory  
I'll tell you in looking at in Edmonton right now where I could buy a condo, the townhouse I'm sitting in right now is worth 800,000. I can buy the same townhouse in Calgary for 200,000. And it can it'll it will cashflow very well so I can build it for that. I hear ya. I just looked on MLS the other day. And that's you can buy a nice townhouse for 200. And, you know, I have a buddy, he just built a brand new single family house with a garage suite. So this is a new phenomenon in Edmonton. So get the house, you get the detached garage, then you have a suite on top of this, though, I think he's getting like something like 4000 a month for rent on this thing. And the whole build everything to build it was around 500,000. So very decent cash flow on a new build. 
Erwin  
So hang on 4000 for the whole thing? 
Cory  
Yeah, I think he's getting something like something like 2500 for the house and then 1500 For the garage space. 
Erwin  
Got it. 
Cory  
I'm not sure if he's renting the garage space separately, but it's for the whole basically lot with everything right. But he can't find cashflow deals like that in Kelowna. You know, it's our it's very difficult. 
Erwin  
Yeah. From what you tell me a Kelowna it sounds a lot similar to the Greater Toronto Area. Yeah, it's tough. It's really tough to cash flow. Yeah, very cool. Well, Cory, thank you so much for your time, and anything else to share or other recordings available for your conference? Yeah, so unfortunately, for listeners benefit, like Cory mentioned, by the time this comes out, this will be after after Summit.
Cory  
There's definitely going to be recordings available. So I'll make sure I have the link for you. It's just, it's just the real estate outlook.com is where you can go to find it. So the replays are going to be available. And yeah, so there's gonna be a lot of good speakers. So anybody if they want information, or if they're curious about where the housing market is going, I've got 12 Great speakers, 12 different, completely different perspectives on where the housing market is going to go in different strategies, you know, all the way from, you know, from rent to own, I got people doing new builds, I got presale pre sale construction, some people are getting in pre sales, because that's another way to get in, you know, creative, you know, be creative is the is the advice now, you know, it's you're not just going to go to MLS and, you know, find a property, there's definitely different ways to go about it. I still believe hiring a realtor to represent your best interest is the best way to go when you're looking. But I mean, you have to be creative these days. You know, it's not the same market as it was. 
Erwin  
You have anyone bearish on on the market, among your speakers, maybe you can find CMHC maybe you can go get the unsettle president of CMHC they'll tell you what's what.
Cory  
Yeah, no kidding. They're all pretty pretty bearish, actually. Mike, Mike is Mike is really bearish too, especially on Mike bug on Saskatchewan. Definitely. But I mean, Rachel Oliver, she does rent to own in Ontario. And she's very bullish on the market as well. You know, nobody thinks we're gonna see an outright crash. We're gonna see things change, just because we're expecting so many new Canadians to come in Looking for housing, 
Erwin  
Million job vacancies? 
Cory  
Yeah, yeah, exactly. That too.
Erwin  
And rising a million and rising for the next 10 years. Yeah. Yeah. So so when people? Yeah, so even your circles when people complain about immigrants, like, you know, you know, when you go to the hospital, they don't have enough staff? You know, that's problem. We're gonna find these people, right? 
Cory  
Well, the government needs to do more to recognise their, their foreign credentials. You know, like, yeah, that's crazy. My wife went through that she she actually got her, she came from the centre of Central Asia, and she got her certifications recognised, and then became employed with the Alberta government, but a lot for a lot of careers. If you're in the medical industry, for example, it's it's very hard, you basically have to take your education, you know, all over again. So I think the government has to really step up and start recognising foreign credentials if they're going to fill these vacancies. I think that's a huge problem.
Erwin  
Yeah, for example, like a 20. Year nurse, I think we need to teach them your processes, but the stuff that different. Yeah, right. 
Cory  
Now, good example. 
Erwin  
Maybe they could learn a little bit on the job. Maybe they can have some less sensitive jobs, and then our Canadian Nurses can have the more sensitive jobs.
Cory  
Yeah, yeah. Definitely huge shortages there.
Erwin  
It's not going to change until we have immigration. And yeah, you know, it's called The Great resignation. I'm sure some people are sitting at sitting at the south sitting out the workforce. But yeah, the lack of immigration over the last during the pandemic, I think is what really hurt us. And then hopefully, I can catch up. Calm down some of this inflation, 
Cory  
A great resignation. Let's get right to it, doesn't it?
Erwin  
Yeah, sounds so dramatic.
Cory  
But the great reset
Erwin  
Oh, Let's not go there. Actually, do you want to talk about that your Summit? Sorry, is there any talk about great, great reset at your Summit?
Cory  
No, no, we're just, it's basically, you know, how we how we give people hope, you know, and I talk about people's the success they've had in the last two years, because a lot of people don't know other people's stories. So everyone has had a lot of success in real estate doing a variety of different things during the pandemic. So it's okay, what have you done? And what would you suggest to someone just coming in now, what would work either to get into the housing market? Or what would you invest in? So that's kind of what it's based on? Yeah. 
Erwin  
Anyone who just held a piece of real estate should have done pretty well. Anything, anything, you had to be better than nothing.
Cory  
Yeah, I think that's great. I mean, I wish I would have done that here. But I mean, the advice going forward, I don't know if that's gonna work out at least as well as it has. But who knows?
Erwin  
Cory? Have a great weekend. Thanks again for doing this. 
Erwin  
Yeah, thanks, Erwin. And I appreciate you having me on your show. 
Erwin  
Thanks again.
Erwin  
Before you go, if you're interested in learning more about an alternative means of cash flowing like hundreds of other real estate investors have already, then sign up for my newsletter and you'll learn of the next free demonstration webinar I'll be delivering on the subject of stock hacking. It's much improved demonstration over the one that I gave to my cousin chubby at Thanksgiving dinner in 2019. He now averages 1% cash flow per week, and he's a musician by trade. As a real estate investor myself, I got into real estate from cash flow, but with the rising costs to operate a rental business, it's just not the same as it was five to 10 years ago when I started there. Forget the cash flow reduces your risk. The more you have, the more lumps you can absorb. And if you have none, or limited cash flow, you're going to be paying out your pocket like I did on a recent basement flood at my student rental in St. Catharines. Ontario. If you're interested in learning more register for free for my newsletter at www dot truth about real estate investing.ca. Enter your name and email address on the right side. We'll include in the newsletter when we announce our next free stock hacker demonstration. Find out for yourself but so many real estate investors are doing to diversify and increase our cash flow. And if you can't tell, I love teaching and sharing this stuff.

HELP US OUT!
Please help us reach new listeners on iTunes by leaving us a rating and review!
UPCOMING EVENTS
You are the average of the five people you spend the most time with! Build connections with empire builders and trailblazers at our iWIN events.
BEFORE YOU GO…
If you're interested in being a successful real estate investor like those who have been featured on this podcast and our hundreds of successful clients please let us know.
It is our honour to give back and educate others on how we build cash flowing real estate portfolios using all the best practices shared on this podcast, from the lessons of our hundreds of clients and of course our own experience in owning investment real estate.
If you didn't know already, we pride ourselves on being the best of the best real estate coaches, having the best property managers, contractors, handy people, cleaners, lawyers, accountants, everyone you need on your power team and we're happy to share them with our clients to ensure your success. 
New investor or seasoned veteran investor, we can help anyone by providing our award winning coaching services and this isn't all talk.
We have been awarded Realtor of the Year to Investors in 2015 by the Real Estate Investment Network, 2016 by the Canadian Real Estate Wealth Magazine and again in 2017 because no one told the judges no one is supposed to win the award twice but on merit, our peers deemed us as the best.  In 2018, we again won the same award by the Real Estate Investment Network.
Hopefully being the most decorated team of Realtors in Ontario will make you consider us for your first or next real estate investment.  Even if you don't invest in our areas, there's a good chance I know who would be ideal for you. 
I've been around for a while, some Realtors are talented at servicing investors there are many with great ethics.  The intersection of the two, talent and ethics is limited to a handful in each city or town.
Only work with the best is what my father always taught me.  If you're interested, drop us an email at iwin@infinitywealth.ca.
I hope to meet you at one of our meetups soon.
Again that's iwin@infinitywealth.ca
Sponsored by:
Infinity Wealth Investment Network – would you like to know how our investors returned 341.8% on positive cash flowing real estate over the last five years? On average, that was 68.4% per year.
Just imagine what winning in real estate could do for you.
If you would like to know how we did it, ask us how by calling 289-288-5019 or email us at iwin@infinitywealth.ca.
Don't delay, the top markets we focus in are trending upward in price, so you can pay today's price or tomorrow's price.
Till next time, just do it because I believe in you.
Erwin
Hamilton, St. Catharines and Toronto Land Development, Real Estate Investor, and soon to be builder.
W: erwinszeto.com
FB: https://www.facebook.com/erwin.szeto
IG: https://www.instagram.com/erwinszeto/
https://www.truthaboutrealestateinvesting.ca/wp-content/uploads/2022/04/Cory-Sperle.jpg
630
1200
Erwin Szeto
https://www.truthaboutrealestateinvesting.ca/wp-content/uploads/2017/06/TruthRectangleLogo.png
Erwin Szeto
2022-04-04 18:42:38
2022-04-04 18:42:42
From Service Technician To 10 Apartment Buildings or $25 Million Under Management with Cory Sperle