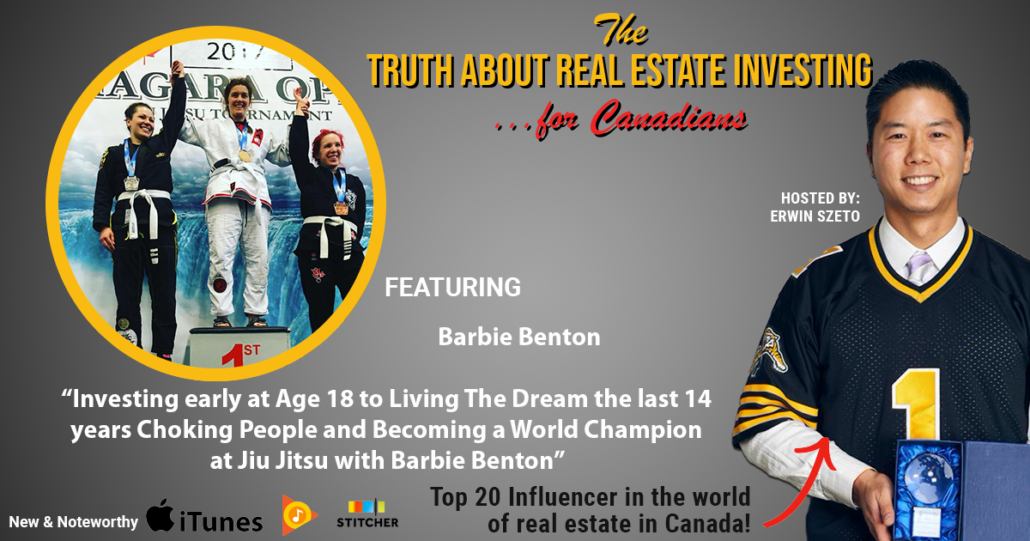 I'm back!! My family and I landed back in Canada 12 hours ago after a two week vacation in Hong Kong to witness the marriage of my brother in law, Vick, to his lovely bride, Kitty. Hong Kong is known as the least affordable real estate in the world it was fascinating to me to be able to witness it first hand.
I know Hong Kong is not Canada, but as a real estate nerd, I'm always interested in how real estate markets behave for both sale and rent for ideas on how my tribe and I may invest to capitalize. For many of you listeners, you may recall the massive influx of Chinese immigrants from Hong Kong in the 90's, and today it's more the mandarin speaking folks. I hear it all the time from my friends in Vancouver and around Toronto.
If you've spent any time in China, like Hong Kong, you'll understand why, and it starts with prices. The condo I stayed at was only a few years old, on the suburban, terminal end of the train line to the north East. The GTA equivalent, this would be Barrie or Stouville. For a recent listing, the asking was just under $2,000,000 Canadian for…. Wait for it… almost 800 square feet, two bed, two bath apartment condo…  Just think what $2,000,000 gets you in Canada. $2,000,000 gets you into a decent house West Vancouver, the most expensive neighbourhood in Canada.
Another way to think about the price is per square foot, which is almost $2,500 per square foot. Compare that to 1 Bloor West in Toronto, which is one of the most premier, most expensive condos in Toronto priced at around $1,500 per square foot.
Do you still wonder why we are seeing so much foreign investment from China?
On the rent side, it's not as crazy. This same condo rents for just over $3,000 per month.  On the other hand, we have a family friend paying over $11,000 per month for her 1,100 square foot, ocean facing condo. Something to keep in mind as condo investing will become synonymous with single family home investing, condos with views will rent for above market prices.
Canada sounds pretty cheap, doesn't it? Affordability is a concern for every Canadian, just know how much better we have it than many.
On a socialist front, 28% of Hong Kong's population, or over 2,000,000 people, live in public housing.  In comparison, Toronto Public Housing has just 164,000 tenants.
Some other fun facts of Hong Kong:
Minimum wage is under $6/hour

Income tax is 15%

There is no sales tax or capital gains tax

Investment property financing requires 50% as down payment.
Quick announcement before we get to our World Champion guest, I'm still getting questions on almost a daily basis on timing real estate, the future of real estate, blockchain and real estate, am I worried about interest rates and bubbles, etc… so come January at my monthly networking meeting I will go over how I see the world and how the research drives my decisions.  I am not an economist, however I am a multi millionaire investor and I spend a lot of time around other real estate multimillionaires so hopefully I've learnt something along the way. So go to https://www.truthaboutrealestateinvesting.ca/meeting/ to get on the invite list.
Investing early at Age 18 to Living The Dream the last 14 years Choking People and Becoming a World Champion at Jiu Jitsu with Barbie Benton
Barbie is living the dream.  No, there is no Ken or pink corvette, but she does what she wants with her time when she wants to. Barbie chooses to train and teach martial arts several times per day and she's quite good at it, including having won at the Abu Dhabi Brazilian Jiu Jitsu World Championships. She is the first world champion I've had on this show, but she won't be the last.
Most of us have day jobs. Barbie's day job is that of a self sponsored professional athlete, thanks to having started investing at the age of 18. 17 years later, that same property now makes up half of the income she earns today.
Barbie shares about what it takes to be a world champion, what life is like as a successful investor, and her recent trip to China to start her ecommerce business. I'm just jealous she has fun all day and doesn't have to work, AKA, living the dream.
Show Notes:
Sponsored by:

TitanInvestmentRealEstate.com – would you like to know how our investors returned 341.8% on positive cash flowing real estate over the last five years? On average, that was 68.4% per year, just imagine what winning in real estate could do for you. If you would like to know how we did it, ask us how by calling 289-288-5019 or email us at admin@mrhamilton.ca. Don't delay, the top markets we focus in are trending upward in price, so you can pay today's price or tomorrow's price.

HaltonREI.ca – This episode is brought to you by my networking group, the Halton REI. We meet in Oakville (part of the Halton Region), but mainly invest in the top investment towns west of Halton: Brantford, Hamilton, Niagara Region, Kitchener-Waterloo-Cambridge.

We regularly feature the top speakers from our industry. The vast majority of our attendees are seasoned investors, so you will want to spend more time around these folks, as you are the average of the five people you spend the most time with. Your net worth is your network, so choose how you spend your time wisely.

Knowledge is power. Every meeting we share the latest in market rents, prices in the top neighbourhoods, and strategies for investment. We share the best property available as our Best Buy Property of the Month. We share the best tips and tricks for you to implement immediately to your investment businesses to fast track YOU on your journey to financial freedom. It's up to you if you'd like to be on said journey.

To get on the invite list please register at https://www.truthaboutrealestateinvesting.ca/meeting/ and you will receive an invite to the next Halton REI meeting once announced.

But don't listen to me, here's what members of our community are saying about the Halton REI!!

Till next time, Just do it because I believe in you.
Erwin
Hamilton, St. Catharines, Toronto, Land Development, soon to be builder and Real Estate Investor
FB: https://www.facebook.com/erwin.szeto
IG: https://www.instagram.com/erwinszeto/
https://www.truthaboutrealestateinvesting.ca/wp-content/uploads/2018/11/Barbie-Benton-1.png
630
1200
Erwin Szeto
https://www.truthaboutrealestateinvesting.ca/wp-content/uploads/2017/06/TruthRectangleLogo.png
Erwin Szeto
2018-11-19 20:29:21
2018-12-23 08:09:03
Investing early at Age 18 to Living The Dream the last 14 years Choking People and Becoming a World Champion at Jiu Jitsu with Barbie Benton