Inaugural Halton Real Estate Investors Group Meeting
Hello Real Estate Investors!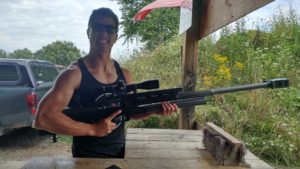 Who wants to golf?! Not me. Swinging golf clubs is tough on my shoulders as it's repetitive, I swing way too hard, and I have no technique. It all started when John from podcast episode 6-years-part-time-and-600k-in-returns reached out asking if I wanted to golf and I responded, let's do something fun instead. The somewhat local gun club (Silverdale Gun Club) had a special on a sniper rifle package and that's what we did on a Friday afternoon at the gun club. We shot a couple rounds with an AR15, SKS, Remington 700, and the big daddy of them all, BMG 50 which weighed in at 34 lbs and each additional bullet would cost us $15 per. Don't worry if the gun names mean nothing to you. I have no idea either, this was only my third time ever holding a gun in five years…. Our instructor Eric was patient and excellent and the gang agreed, it was better than playing 18 holes. We all had fun but make no mistake, the afternoon was a productive one because everyone one in attendance is an active investor with numerous properties and leaders in their fields. When you spend time with like minded people, you are guaranteed success. You are the average of the five people you spend the most time with.
There is nothing wrong with having fun but if you can, make it a mastermind with successful folks. Talk to your Accountant too because maybe the costs are tax deductible
Speaking of masterminds…
Inaugural Halton Real Estate Investors Group Meeting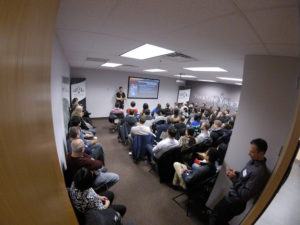 Short version:
All is the same, in our pursuit of cash flowing properties we expanded beyond Hamilton years ago and a brand change was necessary. Think of this as Microsoft Word's "find and replace" of the words "Mr Hamilton" and replace with "Halton REI." The same award winning service and same people but we are adding some more exceptional talent to the team.
Long version:
When I first started investing, we were breaking even on single family homes near downtown Burlington. The first property was just over $150,000 for a 2 bed, 1 bath bungalow in the downtown core of Burlington, which later became a high in demand area forcing prices up. The second property was in a bit better condition on the same street but $235,000 with not much better rents. Rents went up but did not keep pace with prices. We then directed our focus to the west in Waterdown, one of the more affluent areas of Hamilton and the same happened, real estate prices went up faster than rents then I looked to the west again to invest in west Hamilton. In 2012, again I went west and purchased several properties in St. Catharines. 2013, we purchased two investment properties in Brantford, 2014-17 I purchased more properties in Hamilton. As an investor, our objective is positive cash flow in area with strong economic fundamentals. Today, our team of real estate coaches/agents do so much business in St. Catharines and Niagara region that we often acquire more houses there than Hamilton as Hamilton prices have risen over 20% each year for the last three years. Our pursuit of cash flow has expanded our search for income properties to Brantford and Kitchener-Waterloo-Cambridge. Many of you know we conduct business outside of Hamilton as you have seen the invites for Street Smart Tours of St. Catharines, Kitchener-Waterloo-Cambridge, on top of Hamilton hence it is time for a change in brand from Mr. Hamilton (MrHamilton.ca) to the Halton Real Estate Investors Group (HaltonREI.ca). The name, branding and colours may be different but you can expect the same award winning service and same people lead by me (Erwin) but we are adding some more exceptional talent to the team and will make announcements when official.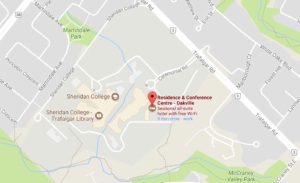 We are also moving our meetings to a new location: we've out grown the Rock Star Office's training room, though we loved the price and convenience, we could use more space for comfort and to allow more attendees as in the past, we've had to wait list and turn away people.  We want everyone to have a chance at financial freedom so we are relocating to the Sheridan College's Conference Centre located at 1410 Trafalgar Rd, Oakville, ON, just north of the QEW.
The room can accommodate 90 people so do feel free to invite your friends, co-workers, and family if they too are interested in financial security via real estate.
Stay tuned, we're still working out details to make registering for the event on Sept 23rd as seamless as possible.
I can't wait to see you all again September 23rd.
~Erwin
"Action is everything – everything else is commentary" ~ Erwin
Real Estate Salesperson – Rock Star Real Estate Inc, Brokerage
https://www.truthaboutrealestateinvesting.ca/wp-content/uploads/2017/06/IMG_0158-2-1.jpg
750
1000
truthaboutrealestateinvesting_urdkth
https://www.truthaboutrealestateinvesting.ca/wp-content/uploads/2017/06/TruthRectangleLogo.png
truthaboutrealestateinvesting_urdkth
2017-08-24 09:50:20
2017-09-05 14:57:36
Inaugural Halton Real Estate Investors Group Meeting