Happy Halloween & The Inner Change Maker of Real Estate w/ Jay Wong
Happy Halloween Halton, Toronto, Hamilton, Brantford, St. Catharines, Niagara, Welland, Thorold real estate investors!!!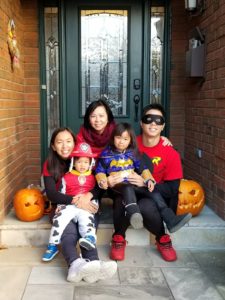 Saturday was another great coming together of like minded real estate entrepreneurs, sharing and giving. It had to be with the cold rain and driving before sunrise!! I have the worst short term memory, as I seem to forget how the days get shorter in the fall/winter LOL.
The event covered an economic update, mortgage market update (thanks to Scott Dillingham of CIBC), some excellent tips on investing in GTA condos the right way (thanks to coach Tim Hong), and how my client Rob Watson is cash flowing $400 more a month on his Hamilton duplex than I am.
Here is some of the feedback we received about Saturday's meeting and thank you everyone for the kind words!
"Great experience for my first time and I will definitely be coming out again!" ~ Peter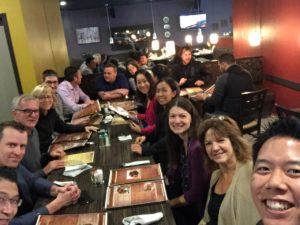 Here's what my friend Monica said, who is a busy mom with three young kids who could only make the VIP lunch.  She's also an ultra successful investor:
"I'm not sure I would go again just for the lunch. Sounded like the morning session was informative and interesting. I went to see Cherry and to meet some more people. I was getting too lonely and want to broaden my investor circle. Lunch was great as an after-event of the morning session. :)"
The feedback we keep hearing over and over again is the desire for more networking, and I am no different. I'm lucky to personally benefit from high level master minding, after having researched other high level networking groups such as Joe Polish's 25k group (which is literally $25,000 USD per year to join), Entrepreneur's Organization ($10k/year membership, membership qualification requires $1 million in revenues), Go Bundance ($7k USD in membership fees just to join, events are extra). I've heard wonderful things about each of the organizations but between the cost and time commitment, it's a bit out of reach for many, hence our Halton REI events and now the Halton REI VIP lunches.
So I hope to see you all Nov 25th for the next meeting where we will have excellent speakers, as always, in Quentin Dsouza, Andy Tran and Charles Wah. Plus networking opportunities and Halton REI membership opportunities and referral program for 2018.  Hope to see you then!
---
Real Estate Tip: Contractors
Is anyone else having challenges getting quick turnaround on repairs and maintenance at their properties? With the housing boom going on, contractors are becoming more and more in demand, so getting stuff done at our properties has become more and more challenging. One strategy I'm employing is to commit to my Hamilton handyman for roughly 20% of his time, like a retainer, similar how we pay property managers.  This model has worked well for me in St. Catharines, where we've taught our tenants to contact our contractor, Terry, directly if they need anything fixed. Terry will also quarterback repairs and maintenance should a skilled tradesperson be required e.g. gas technician, electrician, plumber etc… so I can spend more time working on the business and with my family. We will see how this goes and I'll report back. Sources of contractors can be kijiji, referrals, or someone you already know, e.g. my landscaper who I will be giving some light reno work to do. As always, if you want a strong relationship, pay your people on time and treat them well.  I've already invited my duplexing team to lunch at the Keg on me when the basement is done and I'll do it again when the next is done, and the next, and the next… No one does this and contractors love it!
---
The Inner Change Maker of Real Estate w/ Jay Wong

Did you know podcast listeners earn 10% more income than non-listeners? I didn't either, until this week's guest, Jay Wong, told me! I'm guessing there is a causality relationship from you the listener, listening to THIS podcast and going out and making more money. 🙂
Back to this week's guest, Jay Wong, who is a real estate investor, but he's more well known for his ultra successful, rated #1 Self-Help podcast
theinnerchangemaker.com
 on iTunes.  I know if you're listening, you may enjoy my podcast, however Jay gets 50-60 times as many downloads as I do so you can just imagine how good the
theinnerchangemaker.com
 is.  Jay's mission is to create empowering media that summarizes all of these great lessons covered in his show by other successful Changemakers, in hopes that these combined journeys will help business owners grow their business through online marketing and elevating their leadership.
If you're a real estate entrepreneur, or an entrepreneur in general, I know you'll find Jay's lessons useful in helping to build your authority and raise joint venture capital.
Jay's past guests include leading educators in self development: Bob Proctor, Grant Cardone, and Philip Mckernan.  From the feature image for this episode, you can see Jay and his podcast were featured at Toronto's busiest intersection, Yonge and Dundas Square! Without further ado, I give you The Jay Wong.
To reach out or follow Jay:
Till next time, Just do it, I believe in you.
Erwin
Hamilton, St. Catharines, Toronto Real Estate, Land Development Investor
https://www.truthaboutrealestateinvesting.ca/wp-content/uploads/2017/11/Billboard1.jpg
600
900
truthaboutrealestateinvesting_urdkth
https://www.truthaboutrealestateinvesting.ca/wp-content/uploads/2017/06/TruthRectangleLogo.png
truthaboutrealestateinvesting_urdkth
2017-11-01 21:48:42
2017-11-02 19:56:54
Happy Halloween & The Inner Change Maker of Real Estate w/ Jay Wong