Gold Award & Economic Update
Hello Halton, Toronto, Hamilton, Brantford, St. Catharines, Niagara, Welland, Thorold real estate investors!!!
This week we close on another investment property. It's our 2nd investment property this year, with plans to buy our third, hopefully in December. Last week was November's REIN meeting, and I finally remembered to update and submit my list of properties I had purchased as a REIN member. Lucky enough, Don Campbell was in town to present live, and I was awarded my gold pin for 17 properties. Don, and the REIN executives and members, have been a huge part of my journey. REIN just announced ACRE, the best weekend of real estate training, on March 2-3rd. Link: http://info.reincanada.com/toronto-acre-2018. The price is a rock bottom $687 plus tax, but hopefully I can get you listeners a discount code, so hang tight! For those of you who have been around for a while, you know $687 is a great return on investment. Other organizations charge $1,500 for a weekend event and I've invested thousands more for other business events.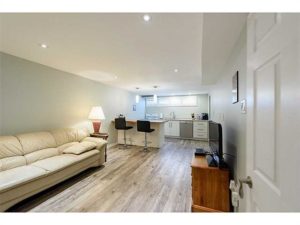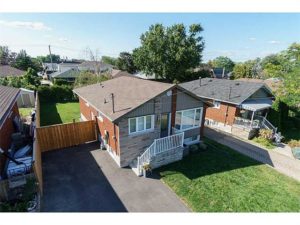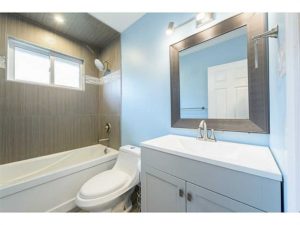 Funny story about the REIN meeting; as I was getting ready to head out the door to drive with my buddy, Charles Wah, to the REIN meeting, I wanted to wear my red Nike shoes. Specifically, Kobe Bryant's, knowing that Richard Dolan, President of REIN, wears equally funky shoes some days. Normally, I would just wear dress shoes. Later that night, as Richard called me to stage to accept my award, he jokingly accused me of raiding his closet and stealing his shoes. 😛 Unprofessional of me to wear basketball shoes? Maybe, but fellow members and Don Campbell were complimenting me on both my shoe game and award, so whatever. I'm not sure there is a lesson there, I was just being me: a big basketball fan and a fan of comfortable shoes.
Richard Dolan asked me what my secret was and if anyone can accomplish the same. Yes, anyone can do this. Being a REIN member has helped me, and the secret to success? Anyone who makes investing a priority will succeed.
---
Economic Update
Welcome, ladies and gentlemen investors across the greatest country in the world. My name is Erwin Szeto aka Mr. Hamilton, bringing you the Truth About Real Estate Investing show for Canadians, where it is my job to bring you experts in the world of investing. We will learn from their experience, pick out the lessons, tips and tricks, and figure out what makes them tick, so you too can replicate their success to enhance your real estate investor's life of health, wealth, friends, family and fun.
This week we have something different, like we do every week! This week we have the economic update presentation I delivered in October to my Halton Real Estate Investors Group.  I did it in one take, so it's not polished, but if you want insight into what drives my decision making to continue to acquire investment property while having very little diversity in my portfolio, this will give you that insight! In my opinion, those with assets will create the most the wealth and if I don't, well, that's a scary alternate ending I'm doing everything in my power to avoid.
To Listen:
Till next time, Just do it, I believe in you.
Erwin
Hamilton, St. Catharines, Toronto Real Estate, Land Development Investor
This podcast is brought to you by the Halton Real Estate Investors Group. The goal of the Halton REI is to entice would-be real estate entrepreneurs to get off the sidelines, make things happen, and replicate the success of our multi-millionaire clients such as podcast guests Charles Wah, Andy Tran, Evelyn, Kaush, Cherry Chan, Michal Wywrot and Tim Collins. Our track record of coaching highly successful investors is extensive, and we share our secrets, tips and tricks at Halton REI meetings. So, if you are interested in travelling the path of least resistance to real estate wealth, without ever swinging a hammer, than this is the place for you. Go to HaltonREI.ca/signup to register. Do so quickly to avoid disappointment, as we have waitlisted folks many times, as seats are limited.  One of the secrets of success is to surround oneself with successful people. In my ten plus years of attending workshops and networking events, this is one of the best places to be. I hope to see you soon.
https://www.truthaboutrealestateinvesting.ca/wp-content/uploads/2017/11/WhatsApp-Image-2017-11-16-at-11.58.38-PM.jpeg
1200
1600
Erwin Szeto
https://www.truthaboutrealestateinvesting.ca/wp-content/uploads/2017/06/TruthRectangleLogo.png
Erwin Szeto
2017-11-28 23:09:26
2017-11-29 03:45:33
Gold Award & Economic Update