Financial Road Map & Mortgage Update With Dalia Barsoum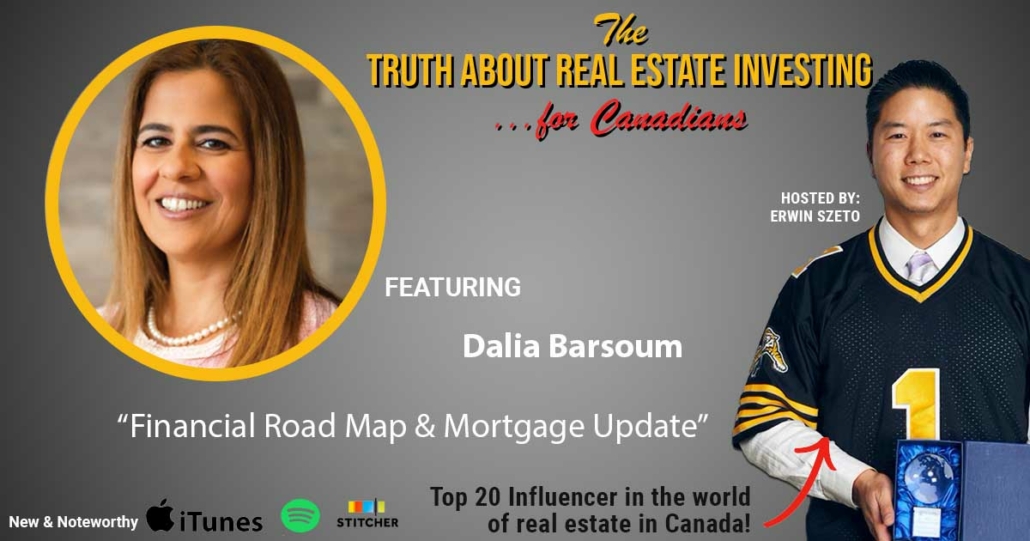 Did you notice how retail stores are already playing Christmas carols?
I was bothered by this until Christmas truly came early in the form of proposed legislation from the Doug Ford Government to allow triplexes on residential lots.
This is the toughest talk I've seen to increase housing supply to the missing middle going against municipal governments that are voted in by NIMBY constituents.
I thought it was hilarious how the Minister even mentioned how the NIMBYs have gone too far as to become BANANA's, the acronym first introduced to me by one of our 17 listeners, Christian Szpilfogel, which stands for "build absolutely nothing anywhere near anything".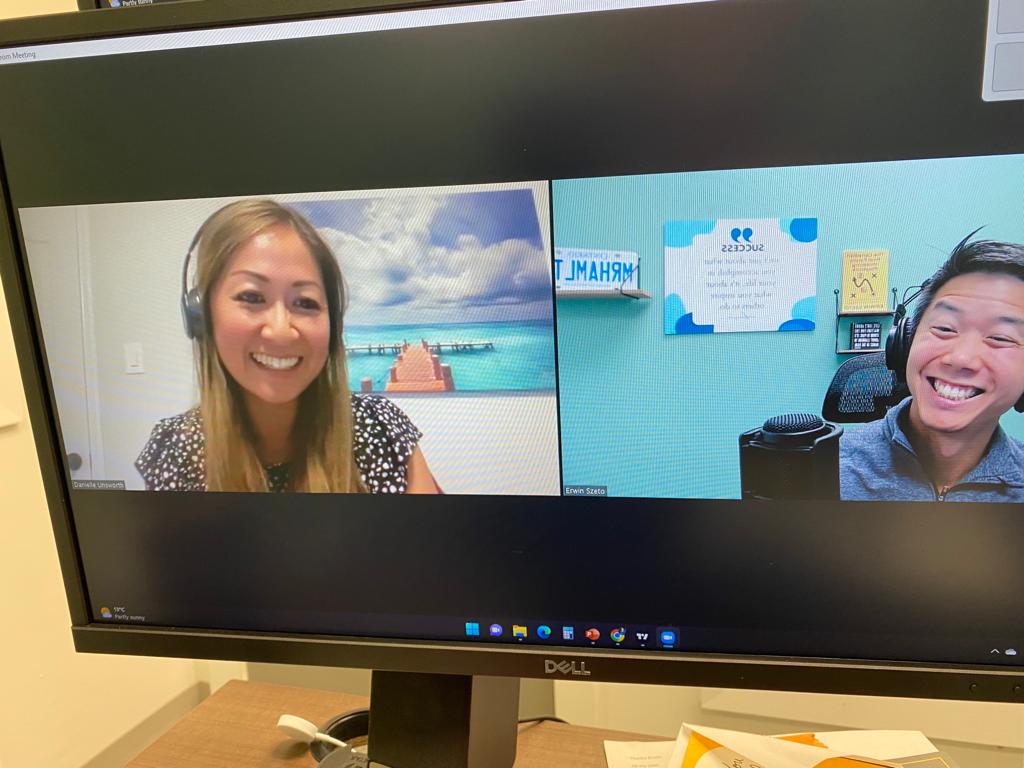 I get it; no one wants more cars parked in front of their homes on the street or condo towers casting a shadow on their houses, nor do they want the values of the homes to increase less. Still, unless more supply is created, there will be fewer homes for workers and people who pay taxes and contribute to the economy —Greater good stuff.
Anyways, I can't wait to get into the details and share at the Wealth Hacker Conference on Nov 12th on what the most optimal real estate investment property is in the rising interest rate and inflation market with an LTB with eight-month backlogs, including how to apply the latest technology to maximize rents and minimize expenses.
www.wealthhacker.ca for tickets and information. My discount code for you is the five-letter word "TRUTH".
If Triplex by right wasn't good enough, the Bank Of Canada looks like they've pivoted to only increasing rates by 0.50% instead of the market's expectation of 0.75%.
Governor Tiff Macklem's talk was the most balanced it's been in mentioning the economy is softening, and it has from the economic data points I follow like a flash Amazon Prime Day and restaurants are noticeably less busy.
Manufacturing inventories are down worldwide, too, as businesses are ordering less and don't want cash tied up in inventory for the global recession.
At the same time, my friends who've been travelling or working for Air Canada tell how busy tourism is, and airlines are adding more flights even though oil prices are high. So there's room for inflation to come down more.
Why is 0.50% good news for investors?
I anticipate future rate increases will be fewer and less frequent, so we may go flat after the next raise, then we'll see only a slow rise till rates are cut again to save the economy.
I'm guessing and will go into more detail at the Wealth Hacker Conference on November 12th for a one-day, all-day event.
We have the best vendors on hand as well, all folks I do business with and recommend all in one place, under one roof for one day only.
We have a bunch of services with the latest technology for Landlords in Front Lobby and Landlord Credit Bureau to screen and hold tenants accountable to their credit, Rent Panda for high-tech screening and leasing services, SingleKey who just bought Naborly for do-it-yourself, to help landlords screening of tenants.
We have my personal insurance guy Jayson Lowe from Ascendant Financial, Suite Addition's Andy Tran, for all your home addition design needs.
Ken Bekendam's Legal Second Suites for addition design, renovation and construction; Dalia Barsoum of Streetwise Mortgages, the most in-demand Mortgage Professional in our community.
Multifamily Investments Expert Seth Ferguson, who will teach you how to invest in apartment buildings yourself or if you want passive, registered options we have Equiton Inc. for Real Estate Developments and Real Estate Investment Trust for growth or income investment options.
We have exempt market dealer Steven Blasiak in the house representing Pinnacle Wealth, who placed mine and my mom's registered investments which are doing just fine in this market.
Shout out to Pulis Investments.
Entrepreneurs Organisation – Toronto Chapter is in the house, the private membership group for 7 figure entrepreneurs that Cherry and I belong to.
Calvert Mortgages, the lender of choice for private, fast funds for your BRRRRs or flips, will be there on Nov 12th.
All the connections any professional investor needs will be there, so you don't need to go anywhere else!
Again, go to www.wealthhacker.ca for tickets and information, and my discount code for you is the five-letter word "TRUTH".
Financial Road Map & Mortgage Update With Dalia Barsoum
Today we have Dalia Barsoum, who's everywhere these days and who can blame her?! She's incredibly popular for her diligence in underwriting and guiding her clients toward quality.
But, unfortunately, Dalia and Streetwise are picking up the pieces from deals gone sideways and brokered by other mortgage brokers.
I know that feeling…
Today we chat about where rates are going and what private mortgages (rates and terms) are going sideways.
Some tips on how to weather this rising interest rate environment, including joint venturing, our favourite Economists to follow, where the challenges are in getting new financing, apartment building financing and much much more.
Cheap debt is what makes the world go around, which benefits real estate investor returns, so you don't want to miss this episode.
Have a pen and paper ready!
This episode is brought to you by me! We don't have sponsors for this show. I only share with you services owned by my wife Cherry and me. Real estate investing is a staple in my life and allowed me to build wealth and, more importantly, achieve financial peace about the future, knowing our retirement is taken care of and my kids will be able to afford a home when they grow up. If you, too, are interested in my systematic strategy to implement the #1 investment strategy, the same one pretty much all my guests are doing themselves, then go visit www.infinitywealth.ca/events and register for our next FREE Online Training Class. We will be back in person once legally allowed to do so, but for now, we are 100% virtual.
No need for you to reinvent the wheel; we have our system down pat. Again that's www.infinitywealth.ca/events and register for the FREE Online Training Class.
This episode is also brought to you by www.stockhackeracademy.ca, where everyday real estate investors learn the best practices in stock investing to earn cash flow in about 15-30 mins per day from their mobile phones. After real estate, Stock Hacking is the next best hustle, as you've heard from many past guests on this show. Among our students last year, 31 trades were shared with them. 30 were profitable for an over 96% success rate and 12% return on capital. I will be giving free demonstrations online, very similar to the one I gave my kid cousin, a full-time musician who just made a 50% return in 2021. Past, of course, does not predict the future, but if you'd like a free demonstration, go to www.stockhackeracademy.ca in the top right and click FREE Demo. At the demonstration, I'll have special bonuses. We do not advertise publicly for all my favourite listeners, and I only have two more demos to give in the next few weeks.
Don't delay www.stockhackeracademy.ca, what I consider the future of side hustles with real estate so unaffordable for many.
We're hiring!
Just a friendly reminder that we are hiring more investment Realtors who want a full-time challenge to help our clients, regular everyday people, mostly from the GTA, invest in the top investment towns west of the GTA.
This is for driven folks who want to multiply their current incomes.
APPLY HERE: https://www.infinitywealth.ca/hiring
To Listen:
Audio Transcript
**Transcripts are auto-generated.
Erwin
Welcome to another episode The truth about real estate investing show. This is Erwin Szeto. The show is for Canadians. And did you notice how retail stores are already playing Christmas carols. I was bothered by this until Christmas truly came early in the form of proposed legislation from the Doug Ford government to allow triplex on residential lots. This is the toughest talk I've ever seen from any government in Canada at any level, where we are going to increase housing supply to the missing middle that goes against municipal governments who are voted in by NIMBY Christians constituents. And I thought it was hilarious how the minister even mentioned how the NIMBYs have gone too far so far as to become bananas. Banana is an acronym for the term was introduced to me by one of our 17 listeners, Christians spiritual goal, and that stands for build absolutely nothing anywhere near anything. acronym for Dana. I get it. No one wants more cars parked on front of their homes or on streets or condo towers that casts a shadow on their homes, nor they want the values of our homes to increase by less. But less more supplies created. They'll be less homes for workers, people who pay taxes and contribute to our economy, you know, greater good stuffs anyways, and I can't wait to get into the details and share more at the wealth hacker conference on number 12. What the most of the most optimal real estate investment property is going to be in a rising interest rate environment inflationary environment with an LTV landlord tenant tribunal that's eight months in backlog, including how to apply the list technologies to maximise rents and minimise expenses, wealth hacker.ca for tickets information. My discount code for you is the five letter word truth Truth. If triplex by rate wasn't good enough, the Bank of Canada looks like they've pivoted. Some people think it's bad that interest rates went up 4.5% Understand that the market expectation I believe 60% of those polled, expert poll analysts were polled. Were expecting point seven five Governor tiff macrons talk has been mostly very tough talk in terms of fighting inflation. But this most recent talk that he gave is the most balanced, it's ever been. As he mentioned, the economy is softening in that economic data points. And also from the economic data points that I follow. Like there was a flash Amazon Prime Day sale. And also, again, anecdotally, restaurants are noticeably less busy. Manufacturing inventories are down all over the world. And they're going to continue to go down as businesses are ordering less. They don't want their cash tied up in inventory in during a global recession. That same time. My friends who have been travelling for mainly for pleasure, or my friend that works on Air Canada, they tell me how busy tourism is, for example, Italy is still busy.
Erwin
Understand that the busy season for travellers usually ends when the summer ends. But travel was still busy throughout September into October. And airlines are already continuing to add more flights, even though old prices are high. So there is room for inflation to continue to come down in the travel sector. But in a lot of the other sectors, it's brought the economy down. Why is point 5% Good news for investors, I anticipate future increases will be fewer, less frequent, and we may even go flat pretty soon, then we'll see only a slow rise until rates are cut again to save the economy. So I'm guessing one, maybe two more interest rate increases, I would guess less than point five. Again, I'm guessing there's too many things going on the world that can happen. And so these things change almost on a daily basis. But this past week has been some major economic announcements. And again, at the moth hacker conference on November 12. For one day, all day event, I'll be sharing more how to take advantage of this information for an optimal real estate investment portfolio. Also, we have the best vendors on hand all the folks that I do business with or recommend in all in one place under one roof. All for one day only. We have vendors coming in from all over the country. We have a bunch of services with list technologies. For example, front lobby, the owners of front lobby are based in BC so Vancouver so they're coming to trial for this they own landlord credit bureau which most people may know more be more familiar with landlord credit bureau. I use it in my own portfolio. I've imposed it on my property managers to use it for my clients as well to hold tenants accountable to their credit, rent Panda, a high tech screening and leasing services. They'll be in the house as well a single key who just bought neighbourly which was big news. We have folks coming in from Alberta just for from single key for this event for single key is for those do it yourself, do it yourself landlords to help when they're screen tenants and we'll have some pretty good offers coming up thanks to single key now they also offer offer rental insurance, which is something I think some people would like, especially us with deeper pockets out there. We have my personal insurance guy Jason Lowe missing the financial more and more people. A lot of people have done really well the last few years I know right now is ready to tough, but in general overall, if you've been at this for over five years, you've done really well. So I see more and more people getting interested in whole life insurance. Because honestly, it's what the rich people do sweet editions at Tran for all you Home Edition geeks design geeks and it will be in the house like he's my go to guy who have questions around zoning can weaken them legal second suites my good friend, you know he's also in addition design renovation and construction, you definitely want to meet him Dalia Barsoom Of course one of our Platinum sponsors of streetwise mortgages, who is probably the most in demand mortgage professional in our community. You want to hear what she has to say on the investor journey, because no investor journey happens without inexpensive money. And if you haven't been paying attention, it's those who have expensive money, who are the people who are hurting really, really badly right now including bankruptcies that I'm getting into arguments with people over social media,
Erwin
multifamily expert Seth Ferguson in the house, he's the guy that can teach you how to do apartment buildings by yourself or if you want passive registered options. You know, folks who are Licenced under Ontario Securities Commission, like behind the strictest level of securities Securities screening, we have Equitana Inc, for real estate developments and real estate investment trusts short form REITs. So if you want either growth in your investment portfolio or if you want, income, equity has options for you. We have exempt market dealer Steven Vlasic and the house representing Pinnacle wealth, Pinnacle wealth, place, my money, my registered funds, and my mom's registered investments are doing just fine in this market. That's just one of the few things that are green in my portfolio. Shout out to post investments entrepreneurs organisation, Toronto chapter is also in the house. This is a private membership group for seven figure entrepreneurs that Terry and I belong to. If you are a business owner, I can't recommend this enough that you'll be able to speak to Yannick a while he's who's representing EO, Toronto at the conference number 12. Keller mortgage is the lender of choice for private fast funds for your burgers or your flips. They'll be there for 12 as well, they're coming up on the podcast as well. So not only will can you borrow money from them, they have investment opportunities in the business itself, should you be interested, they are registered as well there and he's that market dealer. So not a recommendation. Talk to them. If you want more information, all the connections any professional investor needs will be there under one roof, so you don't need to go anywhere else. And that's on top of our expert speakers that I've talked about enough on the show. Speaking of expert speakers today, we have daily Barsoom who's everywhere these days and who can blame her. She's incredibly popular because she's she's really smart in your here. When we go through this interview. She is diligent in her underwriting. She coaches her clients who guides her clients towards quality, which I think more people could use that going into this market. Unfortunately dilly dally and streetwise are picking up the pieces from deals gone sideways brokered by other mortgage brokers or people who just got themselves into too much debt too expensive debt. I know the feeling of having to pick up pieces it's an incredibly rewarding work but I feel so sorry for the people that got hurt. So today we chat about where rates are going, what private mortgages, rates and terms are going sideways, what investment deals are going sideways that we're the both of us are having to pick up the pieces on from other you know, we had nothing to do with the origination that just coming to us after after the fact to help them get out of this mess. Some tips on how to weather this rising interest rate environment, including joint venturing, who our favourite economists are to follow where the challenges aren't getting new financing, apart and building financing, update and much, much more cheap debt is what makes the world go round. Which benefits real estate investors. So you don't want to miss this episode. Dalia knows how to get it, get that cheap money. She knows how to maximise it. And most importantly, keep you safe. Have a pen and paper ready. Give you Dalia Barsoum. Medallia what's keeping you busy these
Dalia
days? Hi, everyone, what's keeping me busy these days? Really, that new environment we're in and the questions from clients, the solutions, the navigation of the new qualification rules. All of that is what's occupying my energy where my energy is going.
Erwin
So let's dig into it. What's like the top question.
Dalia
The top questions are about cash flow pressures and finding the impact of the rate increase on budgets, especially for clients who are on an adjustable rate mortgage or a variable rate mortgage where the bank has adjusted their payment because they've hit something called the trigger rate. So the questions are Dalia the rates have gone up on multiple properties that has eaten into my cash flow or on my primary residence has increased the payment. How can I alleviate the pressure? That is the common question? That's the first question we're hearing right now? What do I do? And I'm happy to talk about some of the solutions were proposing. And then the second question is, I want to continue to buy properties because the market ahead will present opportunities but I'm hearing that qualification stuffer in how am I being impacted right now because of these higher qualifications because now our qualifying at a seven and a half percent versus five points. So these are the top two, I would say. And of course, the third one is the rates. The R word. Okay, do I lock into a fix? Do I take a variable? Where are the rates? Going? Top three.
Erwin
We could be here all day just on any one of those topics. Yeah. Okay. Let's start with where do you think rates are going? I have my murky crystal ball. I love to hear your thoughts.
Dalia
Tell me about your market crystal ball. And then we can talk about it.
Erwin
My murky crystal ball is based on not much. I googled some things. Therefore, I'm not an expert. For example, I Googled what inflation was last year, September CPI for Canada was 4.4%. So where was our controlling our 2%? Target? Ben? 12 months ago, we were above target, where was the cut? Right. So that leads me to think the Bank of Canada might be slow to respond to any sort of headwinds we have going forward. And so I'm not holding my breath for when they cut, I'm gonna guess, two, three more raises. And in general, they're just gonna follow the US Fed. And the US Fed looks like from what they're saying, looks like they really want to put as an end to this runaway inflation. Yes. And I can see why. Because, for example, I've been telling, as I mentioned this lot, CRA the union, so the employees of CRA want a 33% raise in their new contract negotiation over three years. And the teachers, Ontario teachers can't blame them. They rejected their contract offer, which had a very low res in it. So if we are to control government spending, yes, inflation has to come down. Yes. So I'm not holding my breath. I think we're in for a few more raise more rate increases, but just funny because I thought of two more rate increases to marine rate increases that was to rate increases ago. So the quality of my crystal ball is not very good.
Dalia
My rate Oracle retired, she retired, she just retired, Are you fired? Me political politically correct. I just read a statistic that Canada is the top g 10. country in terms of that pace they've increased interest rates are at. So they're actually up there, in terms of the pace of increases and the magnitude of the increases, but I'm with you, there is still room to go with the over nitrate increase. I mean, we started to see an improvement in core inflation. But I think it's too early to say, hey, we're starting to see results or sustainable results. Again, I lean a lot on industry experts and research and I do a lot of reading. And I don't have that crystal ball. But what I am gathering is there is more room to increase the rates this year, likely at the upcoming Bank of Canada meeting in October. And there's another one in December, is it going to be by the same magnitude that we've seen unlikely. But there's probably another point seven five baked into the system is what I am gathering. And then the banks, if history repeats itself, the bank tends to sit on that rate for a period of 18 months or so before they start to remove their feet of the brakes. And fast forward 18 months out sometime in 2024, we may see an improvement to the overnight rate as the Bank of Canada tries to re stimulate the economy. On the fixed rate front. There is an expectation based on the four year swap that the fixed rates will improve sometime next year when I don't know. So when clients ask me right now, do I take a variable? Or do I take a fixed rate? If I am to make a new rate decision today? What should I do? Here's what I'm telling clients. If you're on a variable, and you're okay with another, you know, 75 to 1% increase and you can absorb it stay with the variable because Fast Forward 18 months out, there is a good chance that rates will start to come down and you will benefit. If you can't sleep at night, you may want to consider what's called sorry, the first option is adjustable rate mortgage they the payment changes as the rate changes. If you can't sleep at night, then let's look at a variable rate mortgage where your payment stays fixed. But as the rates rise, more goes towards interest versus principal. So you can sleep at night because your payment is flat. But beneath the surface, the allocation state changes and when the rates start to go down, more of that payment will go back to principal. So that's one option second option is one or two years fixed. Interestingly enough, the advantages of variable rate have diminished above fixed rates, because right now, variable rates are at or even above the five year fixed, where in the past there was a big, you know, advantage. So one or two year fixed why than the banks are basically seeing the fix will come down between during those five years? Yes. Because why else? Would they be low? Why would it be at or lower Exactly? The variable? Exactly, exactly. So, if you lock into a five year fixed rate now, in my view, we're locking in at the height of the cycle. So fast forward, when the rates start to come down, that mortgage payments will be locked for the duration of the term. And then the market is going below that. So just sleep at night, one or two years fixed right now, if you're to make the right decision or a variable rate, the fixed payment, or if you can continue to absorb the increase and want to pay down the mortgage and stay with an adjustable rate mortgage.
Erwin
And then folks also with a several properties they can they don't have to do all one strategy for the whole portfolio.
Dalia
Yeah, absolutely. You're right. Yeah, it depends on the property depends on what they're looking to do with the property. Yeah, how much cushion is in it?
Erwin
For example, I was speaking to one of my clients, it made sense for him to keep the variable in single family properties, versus his duplexes and student rentals that he plans on keeping for forever, he chose to lock them in, because as investors, you should look at which ones would you sell off? Or do you want to sell off? The ones? To me the ones with the least value add options? Yes. Hence the single family homes that cannot be converted into a different use of higher better use? Yes, no. And I want to make this clear to the listener, not all lending institutions can do all these strategies.
Dalia
Right, right. Depends on how you qualify and wetlander were talking about. And one key thing to consider if you're trying to make the right decision right now is to also consider whether or not the property has equity in it. Because if I know that values have gone down, but nobody's equities down to zero, unless they, you know, just bought recently, yeah, bought recently. But if there is equity, where you can walk in our add in a secured line of credit on the property, and especially in advance of a line that increases as you pay down the mortgage, do that before you choose to lock into a fixed rate. Because if you lock into a fixed rate, and later you want to invest, because the market ahead is gonna present opportunities, you want to make sure you're gonna be able to access that equity and not pay a penalty. And we know like the banks change the rules all the time. So there is no guarantee that you would qualify with that same lender to set up a line of credit. So set up the line before you lock into a fixed rate.
Erwin
So just for everyone knows, no one gets there questions advance? As I think of questions as we go, we you mentioned, are you throwing them at me? Apologies, everyone, no one's listening. Anyways. Something I want I want beginners to avoid. For example, you mentioned opportunities are coming. I saw opportunities come across my desk. These properties were distressed sellers who already started renovating. So the pictures on realtor.ca showed no kitchen because they'd already removed it. No bathroom, no toilet, cuz it already removed it. They're mid renovation. They're distressed sellers. Yes. Now, how does one finance something like that, because I would hate for a novice to try to get into that thinking that their pre approval with a schedule, a bank will get them financing on that.
Dalia
Great point, pre approval, I just want to comment on it quickly. pre approval means that you've been given a range of mortgage amount that you can theoretically get approved for but pre approval comes with a bunch of conditions. Right? There's all of that fine print. And one of the fine prints, fine print.
Erwin
Small fonts,
Dalia
very small one, but the smallest font we can talk by? Yeah. So what's the fine print, we want to see income confirmation, we want to make sure that credit is still there for the lender that you've been pre approved with. We want to make sure that the downpayment sources are approved. And this is something we actually deal with a lot in pre planning. We don't leave it to the last minute, but since we're talking about conditions, property condition is big. That's 50% of the approval.
Erwin
50% is pretty important. So
Dalia
to your question, Erwin, if you have a rundown property, and let's say you are pre approved for $500,000 mortgage and you need $500,000 mortgage on that property, well, given that it has no kitchen washroom, and it's got it, that's private money that is not a traditional. So we get private money, we make sure that we understand what you're going to do with the property, how much renovations you're putting in, when are you going to finish it? What do you expect the value to be the rents to be and before we take on this private money, we want to make sure you're able to refinance and paid back. So that's basically the way to go about it.
Erwin
So there's a lot of planning involved. Yes. Could you imagine? So I'm going to try to pull this deal off at a schedule a bank, with a branch person? No, no offence to the branch people. I just know that my experience is when you're at the branch, you're really defined with what they have to offer. Yes. Right. And I've been I've been quoted a private Out Of Schedule a bank, and it was very expensive. Well, really, all the London fee was over 3%.
Dalia
Really? Wow, that's expensive, private. Yeah, that is expensive.
Erwin
And the rate was high, too, is like higher than anything that you and I would see on a regular basis. But at least like, you know, you and I have quite a bit of exposure to this to the private market. The novice doesn't. Yeah, so the office might not take it. Well, the banks aren't rich for rich for a reason. They're very good at taking money from us.
Dalia
Yes, I used to work for a bank myself for 15 years. So you know, I was an insider at the bank, knowing why things get recommended and what options are typically offered. So yeah, I can relate.
Erwin
Right, right. Now, we talked to Paul, we talked about so many things. This is terrible. And merging together two questions. Is private financing part of the financial roadmap?
Dalia
So So do you want to talk about the financing roadmap? Yes, to talk about it. Okay, so the slide four was a four. So the financing roadmap is really for investors who are looking to scale up a portfolio. So typically, someone has a primary residence, and they're looking to grow, often investors have a primary residence, they bought their first property or their second property. And now they see the power of investing in real estate. And they're looking to grow that portfolio to 3040 50 properties, and then at some point, get into apartment buildings, or smaller, like construction projects. So what the financing roadmap is, is our exclusive methodology around how we plan financing, to scale a portfolio and how do we actually get money at the best cost of money because as an investor, you've got multiple money tools available to you, you've got private money, you've got joint ventures, you've got bank money, alternative money, commercial money, and sometimes there are options to use RRSPs, as you and I know. So the question is an equity of course, right? Equity. So the question is, if you want to grow, what does that look like from a money standpoint? And this is what the financing roadmap outlines for every client? So we talk about, where are you currently? What are your goals? Are you looking to get into flips? Or is it buy renovate refinance? Or is it student rentals? Or is it multifamily? What is your strategy? And by how many properties are you looking to acquire by when? And then we look at, where's the money going to come from? Okay, and what type of money do you use first, to actually start building up that portfolio? And not only that, how are we going to make sure that we maximise on your borrowing power, because sometimes if deals are not structured the right way, or the wrong money tools are used, it does impact the numbers, it's a numbers game. So we talk about where's the money gonna come from what to use first, to get to the first round of properties? How are we going to maximise borrowing power to give that approvals coming? And find which lender and from which lenders? Yes. So we pre plan that. And then how are we going to structure your deals? Who's going to be on title? Is it a personal? Is it a corporation, we talk to your accountant, because there are always pros and cons from a financing standpoint? And then we answer any questions. We open up your eyes on the mistakes are things you need to be aware of simple things like, Hey, I'm getting into the birth strategy. I'm running the numbers, and I'm going to be able to refinance at 80%. Take this much money out at this rate. Well, let's wait. Let's validate that assumption. Let's make sure Yeah, and stress tested Exactly. So these are some of the mistakes that we see. And we share with everyone who's doing the financing roadmap, and then we basically put it into practice. So first round you want to buy for, okay, here's how it's going to look like and go shop, we're going to close the deal based on what we talked about. Once you've hit that milestone, let's get together again, and plan the next round. So it is really a map around how financing is going to come together to support your goal. And it is customised for every client. It's a it's an intensive document and we do a one to one and a half hour planning session with every client to put that together.
Erwin
And this costs $5,000
Dalia
It is complimentary Believe it or no Yes. You
Erwin
know, PBS financial planners.
Dalia
I know actually, my financial planner said This is gold and you should be charging for it. But we are not. We're not.
Erwin
You probably shouldn't mention where people can find this. Well, our 17 listeners are voracious learners. So they may collapse your website.
Dalia
It is on our website, you can book a complimentary planning session and request a financing roadmap. And that's how you kick start the process.
Erwin
So I'll leave it to you, if you want to share where they can find it on our website or something listeners, there's a good chance all of them will do this
Dalia
streetwise, mortgages.com book a complimentary planning session? And to answer your question private money, absolutely. It's part of, you know, the money toolbox that we talked about. And we do private money as well. But I only use it as a stepping stone, or for some very, very sophisticated investors who are, you know, comfortable with that type of money and they know exactly what they're doing. They rely on private money. So depends where are you on the investment journey? And we want to make sure, obviously, you have an exit strategy,
Erwin
right. So it's a really good point, because I've always been afraid of private lending personally. But again, it's such a big topic, right. And I think the people that are hurt right now, investors are hurt, including the developer that we were talking about earlier, offline. They were having to pay debts, they're having to cover bad debt coverage, and to pay interest costs. So for example, what was the years kind of like 2009? Ish? When, if you remember, urban, I want to say the name because I'm probably gonna get it wrong. A condo developer went bankrupt. Yes. Right. Yes. And, you know, for about 20 years before that, the housing boom, but in between, basically 1989 and 2008 is a boom, yes. Right. And so for a developer to go bankrupt, who had built a huge condo, all these Realtors were, I don't even know what happened people's deposits. But all these realtors, they lost their commissions, or they have to pay it back, probably whatever they did receive. And then just the lesson from that was they were a beginner developer is the first high rise condo Mecanim property they're building and they had debt. They had the service debt, which is what I think what caused them caused the bankruptcy, they eventually sold the property for more than they paid for it, which is wonderful stuff. Some people got paid out. But then ever since then, I've personally stayed away from any sort of development that has to pay debt. As long as I put it a question in there.
Dalia
Development is the riskiest type of real estate strategy.
Erwin
I can't believe people will accept that kind of risk for 12%.
Dalia
You know, and we're here are things that typically dilute I guess, the decision when people make a decision to invest, things are packaged, nicely packaged in a fancy way. People are dressed so well, they talk well, and the project looks fantastic. And then there is a dinner and there is an event. I'm being blunt here. Okay, I'm not saying every project is like I'm not saying this is I'm just saying that take the fanciness of the sales pitch out of decision making and focus on doing diligence and assessing risk in anything you do. That said, I said what I had to say what I wanted to say.
Erwin
It's actually I think it's I want to say who because I don't have permission, use their name, but a friend of mine actually said, you know, these parties are mezzanine financing, essentially. And the professional investors will want 30% Return versus what was being sold out. There was 12% return. So why would I? Why would I accept well, when the smart money wants 30? So yeah,
Dalia
yeah. And on your message about the returns, okay, I've published an article on private lending called Beyond the double digit returns. Beyond the double digit returns, it is not all about the returns, it's about I come from a banking environment. So this term is used, maybe the audience is not familiar with it, but it's called the risk adjusted return. So you got to look at the risk for the return you're earning. You can't compare one investment that is earning 30% to another investment that is earning 12% and go, Oh, I can earn 30% here, but what is the risk? What risk are you taking? That is a question that I find is missing in some of the conversations.
Erwin
There's time in the conversation. A lot of people didn't. So sorry, trying to get us back on track where it was originally going private room private lending, because for like the smaller investors right now, and I imagine you're seeing it as a big challenge people who have existing privates,
Dalia
I'll share some stories with you real stories fresh out of the oven. So I've never been a big fan of very high leverage on anything, whether it's traditional money or private money, specifically private money. So I know creative strategies. I know that investors love to pick up deals with less money in the deal. I'm an investor myself, but I've never been a big fan of high leverage private money. So here's what we're seeing. There are investors who took very high leverage private money, at the height of the cycle six months ago that I'm talking about money on the street at 100% financing of a first mortgage with 100%. Financing for renovations on loan to value Yes, above lunch on multiple projects that are running in parallel at a time where we know you and I know, trades have become more expensive. Things have been taking longer supply chain all of the stuff that we know about. So, unfortunately, so high leverage is a no no, in my view, but that's the situation we're seeing right now. We're seeing some investors, unfortunately, it's a house of cards. Sorry. It is it is we are seeing some investors who have approached us saying, Hey, I was working on a buy renovate refinance, I expected the market to rise by the time I'm done. And now I am in a position where the value is below all of the debts that I have on multiple projects. And some of my private lenders want out because they don't like where the market is heading. It's a painful situation to be in. And, Lord, I haven't seen that before. This is the first time I see it. On the market secured hustle. Yeah, yeah. So there are solutions. They're not necessarily easy solutions, but there are solutions. So that's one thing. And the other thing about private money is validating exit before we enter the deal. By validating, I mean, it's not about saying, Oh, I will refinance, or I'll sell the property. Validating exit means let's actually underwrite the deal upfront as if you're going to that future lender down the road. So I want to gather income, I want to look at credit, I want to assume where the rates is going, where where the values are going and be conservative, and run the numbers to see how much you would qualify for with which lender how much you're going to be able to take out. It's not something we leave till the end to figure out because I'm
Erwin
planning if we can get this to a schedule a bank. Let's let's plan if if worst case, hat because I always plan for Worst case, that I can get a debt of the lender, and then I can rent it out. Worst case rented out? Yes,
Dalia
exactly. You gotta have multiple, you know, A and B, and C and C plan. But I find with private money on the street, there is an abundance of private money, abundance of private money, actually, people are looking to put money into good deals, right? So the mistake that I often see is investors take private money, it's easy to get. And then they don't do the work upfront to validate exit, because they're going like they have a rush deal, or they don't want to provide a lot of paperwork. And they deal with it later. And later is where the problems lie. The art is in exiting the deal. Not an entering video.
Erwin
Yeah, it sounds like Warren Buffett says like, if you're gonna buy a stock, you plan to hold it for like 10 years. To me, if I'm private lending, I'm planning to for the worst case that we have to hold that property for 10 years, these people are asking for their money back. And just they didn't do that.
Dalia
In some cases, unfortunately, not. So we're seeing different challenges in this market. Are there solutions there are some of them are not straightforward. And in some cases, there are no solutions, depending on how severe the case is.
Erwin
Maybe like a new fresh out of the oven examples of people being able to exit successfully, unsuccessfully.
Dalia
Okay, so let's go back to that example of a client having a property upside down. Yeah. So now there is
Erwin
very easy. Yeah, when you're 100%, everything. Everything handed to you Sure. What's the range of rates, what the rates were
Dalia
the rates on 100% financing and high leverage private money. I've seen rates anywhere from 10 to 15%. With you know, two to 3%. In fees, that's what I've seen, and then on renovation money. Here this, I've seen rates at 17 and 18%. With high fees. Again, these are not mortgages, we arranged to clear these, aren't you? You're picking up the pieces? Yes. Yeah. These are clients coming to us in a challenge to pick up the pieces not because you set them up, right. Yeah. So with someone who's got
Erwin
all of these were their brokers involved in any of these just out of curiosity, or did they was this privately arranged, no broker deals? Oh, crap. So there was Oh, boy. So just for clarification, mortgage professionals broker these private mortgages.
Dalia
Yeah, as far as I know. Yes. Yeah.
Erwin
Oh, Lord. Okay.
Dalia
As far as I know, they were brokered. Yeah.
Erwin
You need a unicorn deal to make these numbers work.
Dalia
Again, if you were using this type of money, and I always tell investors that here's the risk with this type of money. And some investors are comfortable with the risk, regardless of what I say they want to take the risk, regardless of what I say they, they think I'm too conservative, and they want to take the risk mine. Okay, when the cycle is going up, you know, the the high waves are lifting all boats. Now the wave has gone. And this is one of the issues. Yeah, yeah. So to answer your question, someone has a private mortgage, and they took high leverage, and the value now is upside down. So if you want to do an 80% refinance, you can't there is a shortage, right? So what are some of the solutions we're looking at? You don't look, you don't look like you believe there is a solution. But there are
Erwin
you sell something?
Dalia
Well, if you can sell and absorb a loss, yes, you're right. But from existing portfolio. Yeah, so that's exactly where I'm headed. So some investors who wanted to sell are not selling for the prices that they thought are going to sell for or the properties are sitting on the market longer than desired. So their burn rate is very, very high. And the 15 to 18%. burn rate is very, very high. There is an investor who came to us who's paying Do you want to hear the number? Oh, yeah, sure. I was. I was gonna die, I was gonna have a heart attack. And I felt so so bad. His monthly costs on three rentals, high leverage with all of this type of money is $15,000 a month? Leverage,
Erwin
sorry, but your
Dalia
analyst? No, they're not. Okay. So back to solutions. One solution is, like you said, to look at the rest of the portfolio, if the investor has a portfolio, if we have a shortage, can we extract equity from somewhere to pay off the private lender through a refinance and cover the shortage from the rest of the portfolio? That's the easy solution, right? If there is equity, another option is to go to the private lender and say, Hey, you right now your money secured against air, technically, right? Yeah, your security is gone. Yeah, you know, your secured maybe at 80% against equity, but the rest of the money is secured against air against nothing. If you even want to power sale of this property, you're gonna lose money. So how do you take your paper loss immediately? Yes. So how about we pay you through a refinance and for that shortage, we secure it as a second mortgage against another property in the portfolio that has equity for let's say, a year or 18 months or something, and the market corrects, and then at that point, we pay you that remaining portion, so that requires negotiation with that private lender. Right? That's number two. Number three is to rely on, you know, a combination of equity and unsecured loans. There are lenders on the street who are providing unsecured loans up to $50,000. They are not cheap. And I use this as a last last last resort. But let's say there isn't enough equity in the portfolio to cover the shortage. Can we take some? And can we take an unsecured loan temporarily, to clear it, it's better than getting the property to a power of sale, and it still helps from a, you know, a cash flow standpoint to a certain extent. So that's solution three, solution for is to find a JV partner, who can come to the deal. inject money into the deal in this market? Well, it depends on what you're giving the JV because here's the thing. I mean, you have a property, if you rent it, it can cash flow if you have a good rate mortgage on it. So if someone is willing to come on board and benefit, okay, inject some money into the deal. We use some of that to clear off the private and then we refinance the property with a JV partner with an A lender, then the numbers start to work again. So these are the four solutions right now.
Erwin
Not easy. No, the saying in my head comes, you know, this, this thing, an ounce of prevention is worth a pound of cure. So if they just had a proper plan, they would have hopefully, foresaw how bad this could be. Maybe done one property instead of three.
Dalia
Yeah, it's the House of Cards, right? Because when, when you have high leverage money and private money, and the clock starts ticking, and things go sideways on projects, it's much easier to deal with one versus two on on multiple at the same time, right.
Erwin
And also, you mentioned early like, like really, really professional investors that the really really professional investors I knew when that know who take on private money. They're paying like 80% or less for like 100% loan to value type stuff. Right? for not paying 10 to 15
Dalia
Yeah, I mean, there are lots of private money that are cheaper, especially sophisticated investors get to a point where they've established their own network of individuals who who are comfortable lending them money, because usually it's Well, yeah, there is that a whale yet the trust and the relationship so they would give preferential pricing? And yeah, I mean, the pricing in the private market crane, just depending on who you're dealing with, and your experience and all of that. I mean,
Erwin
what we all like, not that there any wants to too much. I mean, they are financially like, just like, you know, beyond comfortable with their cash position. Yes. Right. Which is not likely with the these folks who want these private lenders want their money back. Play very different demographic. Okay. We've talked a lot about this. Yeah, we've covered a lot. So I'm meant to ask you crazy things we've seen, I think we get out that, oh, our Home Equity Line of Credit maintenance, because it often comes up to around these times, I remember came up a lot in 2017. People's people's questions are around, because a lot of investors use or have only three lines to finance their investing downpayment, or renovations. So people often ask, well, will the bank ever take it away from me? Or reduce my capacity? What are your thoughts? Have you ever seen
Dalia
it? I have not seen it. But you have like lots of
Erwin
clients, a lot of clients, lots of home equity
Dalia
lines, yes, yes, a lot of clients who have utilised their home equity lines. But but here's the thing, I mean, in any in mortgage agreements or line of credit agreements, the bank reserves the right to blah, blah, blah, blah, blah. That's standard language, right with the banks and to manage the risk. So I've seen a situation where a bank hold a line of credit, because the client defaulted on their payments, which is expected, right? Like if someone's falling on their payments, the bank is gonna shut down the line there the credit facility, if the credit score of the client has gone down significantly, the bank's monitor credit scores behind the scenes. So maybe in some cases, they may get uncomfortable. But that's like a soft decision. In my view, it's not like black or white rule. And then a line of credit. In particular, I recommend that clients pay principal down, you know, when they can, they don't just make prints don't just make interest payment forever, because the bank wants to see that you're paying down the debt. And if you're sitting on a line of credit at a high utilisation, and it's interest only interest only interest only for a very, very long time, that could raise some concerns about the ability to, you know, repay that debt. So always make an effort to put some principal payment towards that line of credit. So these are my
Erwin
tips. All right, find somebody to put into it. Again, I've been around a long time. I only recall like one person ever saying this happened to them.
Dalia
It's very rare. I very rarely should except for one client.
Erwin
This gentleman was in Alberta. And he said he just went to the branch manager and they got fixed. And this was years ago. Right. So again, I only know of one instance of someone I know personally. So yeah, I don't know what the risk is.
Dalia
Otherwise. Yeah, there was a lot of talk about this during COVID because clients were concerned that you know, the banks are getting conservative given the COVID environment. Are they going to pull the lines there was a lot of talk, and I haven't seen anything happen. Other than that one client, but again, it was a default situation. It wasn't anything else.
Erwin
Oh, can I ask? Another question I didn't prepare you for Do you have any favourite economists?
Dalia
Favourite economist I for example German tall
Erwin
Okay. Bloomberg interview this
Dalia
week. Yeah, I follow Benjamin I find some economists with all my respect to economist some economist I find just paint a doom and gloom you know, the day of doom is coming picture and I I can't listen to them. Yeah, I can't.
Erwin
I like to read them all. And then like see what they all agree on. Like a diet plan. Basically, I like to read them read them all and see where they all agree on like leafy vegetables, leafy green vegetables they all seem to agree upon. So that's definitely kill me apparently. Just need to be more disciplined about it. But the Yeah, again, I'll read the doomsayers see what they're saying. And then I'll check on their on their track record. Is this the other thing I look for? Like, oh, yeah, this guy said Doom gloom. But yeah, he's a columnist at this company. Like, okay, what's his track record? Well, he's been a bear for last 10 years. Well, what's track record? He hasn't been very right. Has he?
Dalia
Yeah, absolutely. Right. Yeah. Yeah.
Erwin
But I like Dr. Sherry Cooper has read
Dalia
Dr. Sherry Cooper for sure. Yes, yes. That's the second one.
Erwin
And again, I'm asking because I worry about my own confirmation bias. Like just because I like them. I'd like to hear contrarian opinion. So 17 listeners if you have a better economy She like, you know, let me know.
Dalia
I like in the mortgage industry. I mean, he's not an economist, but I, I like the depth of the research he does and the insights he shares, his name is draw McCluster. I actually interviewed him recently on our adapt and thrive series. Really, it's about the research for me and the track record, like you said, so he's another analyst that I follow.
Erwin
I'm just so worried about confirmation bias because it keeps getting repeated almost across everyone that we follow. And like I said, before you say who you follow the same people I follow with also we don't have we don't have houses. I think CMHC came out yesterday, saying our housing starts are not even going to match their predictions. So the shortfall is greater than what they predicted. I'll surprise so it's, well yeah, cuz you can't, you can't build anything. And it's gonna surprise like for anyone who didn't, here's the drilling the background, we were getting new windows in the gentleman who was putting them in told me he had to wait four months for them. Right. He's just to build anything. And it's just a stitch when you think I suffer a property when you takes four weeks, four months for Windows. Yeah, right. So
Dalia
yeah, talking about like, waiting. I'm ordering. I'm not building anything. I'm just ordering furniture for my house. And I ordered back in July, and it's coming in November, couches, once the things
Erwin
have improved. And then the permit for the whole my wall. I don't know how long it's been taken. It's just a permit. Is this paper? Yeah, versus just a hole in the wall. Like, everything's slow. Anyways, we're off track. We're talking about whole life insurance. Because again, another thing that I've heard consistently among people in our community, generally people who are do pretty well. So I asked you, before we start recording, if you invest in it as well, yes, sorry, I'm putting words in your mouth, you own whole life insurance. I don't mean to say that you invest in it. I view it as an investment. So but I love you, I love asking you about it. Because you have it. Yes. And you understand the mortgage implications of owning whole life insurance. Can you share on the subject?
Dalia
Yeah. So my whole life insurance policy is under my corporation. And obviously I contribute to it and
Erwin
Oh, so you're using using cheaper after tax money to pay for it? Yes. Because it's through the corporation versus paying personally. Yes. Because you're rich. So you paid probably maximum personal tax rate?
Dalia
Well, I'm always looking for tax efficiencies and ways to optimise right. So this was, this was one powerful strategy to have it in my corporation, so that I contribute through the corporate money. And then there is a cash component that accumulates that I can access. If I want to buy properties, or, you know, for any reason, from a real estate standpoint, some lenders are opening up to now considering this cash value towards downpayment and they're not taking it as debt in the calculation, which is nice. Yeah. Because when you when you take money from your insurance policy, you're taking a loan from the policy, right. But the bank, some of the banks are not, they're not looking at that as a loan. So it's, it's a powerful tool, in my view.
Erwin
For example, I had a past guest who who mentioned that if you have gold, the bank looks at will look at it for collateral if you haven't heard good amount, how is Whole Life Insurance seen as in terms of a quality of collateral?
Dalia
For the lenders looked at us net worth part of your net worth? collateral? They're not securing? So I'm using the wrong word. Yeah, they're not they're not securing anything against it, but it is an asset on your balance on
Erwin
Yeah. So improve your network situation? Yes, maybe, maybe I'm using the goal analogy in the wrong net wrong. And now, that's why I have experts like you on
Dalia
your bank on or when so it is part of your net worth, but you can leverage your insurance policy towards to extract cash to put towards rental properties if you want. And the banks, some of the banks are good with that.
Erwin
Right. So I would categorise you as smart money. And so it seems to make sense of validates cheering I doing this, because I usually talk to insurance people about this boy, you know, you know this thing. You know, whoever you're talking to whatever they sell is always the solution. Yes. Yeah. So So I wanted more context, which I appreciate. Thank you, again, from smart money. So if you're doing it, like I maybe I'll do it too. She will love it. Because, for example, Terry and I are one of our plans for next year is contributing more to our whole life insurance, because we don't want to sell any of our assets when we pass in order to pay the tax tax, man, tax woman, tax person tax
Dalia
people get tax. Tax everything. Yes. Yeah. Because
Erwin
they need to fund their 33% raises, I understand. But yeah, I'd rather pay less tax. And sorry. My point is I'd rather have my insurance pay for me or tax liability when we pass so then things can continue operating.
Dalia
Yeah, that's what I like about the life insurance policy to cover your future tax exposure right but in the same time If you're able to access the cash value of it to do something, if you want in the meantime. So it's you're not just paying for coverage on the future, you can access it today, if needed. And that's where that is very powerful. In my view,
Erwin
it's the difference between term and term insurance, which is what the vast majority of people have, yes, especially if they have an employee plan, company plan, insurance via their company plan. It's it's almost always term. I've never heard of anyone on our company Plan who has whole life, just because it's way cheaper. So
Dalia
yes, drum is cheaper. And for the life insurance policy, I know it's more expensive, but also it's a long term commitment.
Erwin
Any benefits to having term insurance for mortgage ability
Dalia
when it comes to mortgage insurance? So mortgage insurance, I always recommend talking with a third party company outside of the lending institution to get it because if you leave that lender, you don't want to lose that policy, whether it's term or not, it's not something that I can comment on, because I am not in the insurance business
Erwin
understand Me neither. But I've never taken insurance, mortgage insurance from the lender.
Dalia
Good. Good. Obviously, it's a product that they offer. But it doesn't work best when you life changes, right? Things change. So you don't want to go and reapply for your insurance if you choose to switch your mortgage from one institution to another, which happens, oh, it's life happens and it will happen.
Erwin
I think I've turned over all my mortgages to different lenders.
Dalia
Yes, you want to have independent provider of your insurance policy
Erwin
that makes sense. seek expert advice, not from the person making. Oh, I'm running out of time. But I wanted to ask about apartment buildings, because we've seen massive correction in the single family space pretty much almost everywhere across Canada. The more expensive the bigger the correction, the more investor popular that area. This is the bigger the correction. I was talking to friends in Windsor, for example. It wasn't in the news that Monckton, which was a big hot, sorry, sorry, New Brunswick as a big hotspot for many people leaving Ontario, they see and they're expected to lead the decline for Canada. I'm sorry, I'm just rambling. What are you seeing in the multifamily apartment building space,
Dalia
we're seeing more and more investors move into multifamily. And I understand why. Because in that asset class, if specially if you're renovating, you have more control over the value add because the valuations of apartment buildings is very different from single family homes or residential where they're looking at comparables and apartment buildings is based on the net operating income. So we're seeing more appetite to buy apartment buildings. And also, because of the multiple units, despite the fact that also interest rates are higher in the multifamily space, because of the economies of scale. The numbers are looking more attractive from a cash flow standpoint in that space. So we're definitely seeing more and more investors go into five units and above. And we started servicing out of province investors, actually this week in Alberta, BC, British Columbia, sorry, Alberta, British Columbia, Nova Scotia, Saskatchewan and Edmonton. And we're seeing more and more apartment building deals in these in these markets.
Erwin
So when the deals that you're seeing, have any of them corrected in price at all, like we see in like the the regular residential market,
Dalia
I finding that the apartment building sellers are still holding on to holding ground when it comes to what they want to sell for, compared to the residential. So people are saying, you know, oh, I'm gonna get better deals and apartment buildings right now. And we're not seeing it yet. We're seeing the sellers more open to offering vendor take backs, more vendor take backs. But price wise, we're not seeing a reduction per door. Yes,
Erwin
they're smart. Not yet because they're smart. Yeah, yeah, the sellers are smart. They know, they probably got incorrectly and they're probably trying to exit. How that makes sense. I feel sorry, for listeners benefit. Generally, if sellers are willing to take vendor take back mortgages, they usually want a higher price. Right?
Dalia
Right. Exactly. Exactly. Well, on smaller properties or when like the one to four units. There is we're seeing now deals with negotiations, clients going in offering asking or below asking putting in conditions. So there is more leverage for the buyers right now. And that space?
Erwin
Would I be correct in my assumption then that the single family is where the greatest room for negotiation is?
Dalia
Residential one to four units? Yeah.
Erwin
I'm guessing one unit would have the most negotiate versus the four. Yes. Yeah. And which leads me to think like, yeah, that's tough, though. Still. I don't know if I'll buy single family because I'd have to renovate.
Dalia
Yeah, I mean, unless there is an upper Jeanette to do something to increase rental income and cash flow, right? I don't know, single family is a question mark.
Erwin
For many condo investors coming across your desk.
Dalia
We're seeing some investors that have purchased condos pre construction, depending on when they purchased them. They may have variations in value depending on when they were purchased. But not a lot. I mean, I'm not seeing any big challenges in that space. But one of the challenges I'm seeing is someone who bought a house wanted to sell their house and their house is no longer selling, right? So they can't really bridge through traditional lenders, because the lenders want to see that you've got a firm sale agreement to give you a bridge, and they still need to close and they firmed up conditions. So that's a situation we've seen some cases in invoice for not not a big no, no, but no, not a big number.
Erwin
Okay, interesting. Any assignment issues, those cross your desk? Like, for example, someone can't close on their pre construction condo deal? Are you seeing investors picking up assignments?
Dalia
So there are a few investors who approached us who had multiple condors that they were looking to assign? And they nominees
Erwin
multiple 544? That's a big bite.
Dalia
Yeah, that's a big bite. Yeah. And they're all going to close, within like two to three months from each other. So they're coming. They're not closing yet. And they were planning on assigning them one of them. Oh, boy in this market, when they bought them, like when they committed their plan was to assign these deals. Right. One of them is the house that is at close to $2 million that this investor wanted to assign. Yeah, yeah.
Erwin
This is no condo. $2 million. House is supposed to be gorgeous.
Dalia
It is gorgeous. It is gorgeous. It's a beautiful lot. And yeah, and the market, we used to be this would have been a no brainer. But now this investor has to figure out okay, how am I going to keep these? What's my holding costs? How am I going to close them? What type of mortgages am I gonna get? And that's the type of discussion we're having right now. So some investors who were in the assignment game may not be able to assign as they initially thought, right now, they have to hold on to these properties for longer. And the question is, what does that look like?
Erwin
Did they plan for that? Because again, for me, it's like, if I was to buy a pre con, my plan, my my plan f would be to hang clothes on it, rent it out. Hang on to it.
Dalia
Yes, I know, I know. You would plan that way you would teach your students to plan that way? Unfortunately, there are some investors who did not go through that.
Erwin
Are all four of these properties. Houses in the millions, no condos and this house. Okay. condos in this house? Yeah. We're still talking like 4 million of exposure. It is the reef mortgages on
Dalia
it is a large exposure. Yes, it is a large exposure. And I find a whole discussion didn't take place initially. So
Erwin
this is the truth about real estate investing, folks. This is things that people do. That's the truth. Right? I'd argue, yeah. Not the grasp. Best planning. But we have planning available for folks, apparently. Because with with the financing roadmap to save this individual
Dalia
debt financing roadmap, we would have discussed this part in avoiding the mistakes. What's What's your plan closing hang on for 10 years? In case we you cannot assign?
Erwin
Because having corrections happen? Yes. And it's painful for everyone. But again, these are cycles. We've been on a bull run for since like 2009 was like nothing. But yeah, we did a bull run since then. 12 years. last forever. Wow. Okay, Dalia, I could keep your all day but obviously turn into any final thoughts. I've heard a lot of the question and airtime.
Dalia
I enjoyed this conversation, all the questions you're asked, you asked for a great. My final thoughts are when really is about the markets ahead. Right? Definitely. We're navigating new waters here. And anybody out there who's experiencing challenges are as concerned about things. It's about planning and understanding what the options are. And there are solutions. It's not, it's not a one size fits all. There may not be solutions, you may have thought there is no solution. But there are always ways that's what I believe in. And what goes up comes down and what comes down goes up. So there on the rates front, I know at some point things will improve. It's not going to be anytime soon. I don't have a crystal ball but like we talked earlier, likely sometime in 2024. We'll start to see some tears some breathing room is two years away. So what are we doing in these two years to hold right? I'll be looking for deals. Yes. So so there is there are clients who are experiencing Pain and we want to deal with the pain so that we can get them back into a state where they can thrive in the market ahead. And then there are investors who are in good shape who want to get ready for what's ahead. So this is the time to plan this is the time to actually dig and find solutions and preposition if you want to invest. And that's really all I wanted to share as a wrapping point, right?
Erwin
And folks in distress can can go to your website and yes, Richard 20 years your team members,
Dalia
absolutely yes, streetwise, mortgages.com. Or they can email us at info at streetwise. mortgages.com
Erwin
Fabulous. So, no to 17% 18% renovation.
Dalia
Please don't take high leverage private money right now, folks, please don't even if someone wants to offer it to you. Please don't let someone
Erwin
was the land. Still no.
Dalia
If you ask me, I always say no to high leverage private money and my view will never change on that.
Erwin
Geez, I wish all the epic investors listened to this before this. Thank you so much for doing this
Erwin
before you go if you're interested in learning more about an alternative means of cash flowing like hundreds of other real estate investors have already, then sign up for my newsletter and you'll learn of the next free demonstration webinar I'll be delivering on the subject of stock hacking. It's much improved demonstration over the one that I gave to my cousin chubby at Thanksgiving dinner in 2019. He now averages 1% cash flow per week, and he's a musician by trade. As a real estate investor myself, I got into real estate for the cash flow. But with the rising costs to operate a rental business, it's just not the same as it was five to 10 years ago when I started there. Forgive the cash flow reduces your risk. The more you have, the more lumps you can absorb. And if you have none, or limited cash flow, you're going to be paying out of your pocket like it did on a recent basement flood at my student rental in St. Catharines. Ontario. If you're interested in learning more, but it's true for free for my newsletter at www dot truth about real estate investing.ca. Enter your name and email address on the right side. We'll include in the newsletter when we announce our next free stock hacker demonstration. Find out for yourself but so many real estate investors are doing to diversify and increase our cash flow. And if you can't tell I love teaching and sharing this stuff.

To Follow Dalia and Streetwise Mortgages:
Website: www.StreetwiseMortgages.com
Email: Info@StreetwiseMortgages.com
Instagram: https://www.instagram.com/streetwise_investor/
HELP US OUT!
Please help us reach new listeners on iTunes by leaving us a rating and review!
UPCOMING EVENTS
You are the average of the five people you spend the most time with! Build connections with empire builders and trailblazers at our iWIN events.
BEFORE YOU GO…
If you're interested in being a successful real estate investor like those who have been featured on this podcast and our hundreds of successful clients please let us know.
It is our honour to give back and educate others on how we build cash flowing real estate portfolios using all the best practices shared on this podcast, from the lessons of our hundreds of clients and of course our own experience in owning investment real estate.
If you didn't know already, we pride ourselves on being the best of the best real estate coaches, having the best property managers, contractors, handy people, cleaners, lawyers, accountants, everyone you need on your power team and we're happy to share them with our clients to ensure your success.
New investor or seasoned veteran investor, we can help anyone by providing our award winning coaching services and this isn't all talk.
We have been awarded Realtor of the Year to Investors in 2015 by the Real Estate Investment Network, 2016 by the Canadian Real Estate Wealth Magazine and again in 2017 because no one told the judges no one is supposed to win the award twice but on merit, our peers deemed us as the best. In 2018, we again won the same award by the Real Estate Investment Network.
Hopefully being the most decorated team of Realtors in Ontario will make you consider us for your first or next real estate investment. Even if you don't invest in our areas, there's a good chance I know who would be ideal for you.
I've been around for a while, some Realtors are talented at servicing investors there are many with great ethics. The intersection of the two, talent and ethics is limited to a handful in each city or town.
Only work with the best is what my father always taught me. If you're interested, drop us an email at iwin@infinitywealth.ca.
I hope to meet you at one of our meetups soon.
Again that's iwin@infinitywealth.ca
Sponsored by:
Infinity Wealth Investment Network – would you like to know how our investors returned 341.8% on positive cash flowing real estate over the last five years? On average, that was 68.4% per year.
Just imagine what winning in real estate could do for you.
If you would like to know how we did it, ask us how by calling 289-288-5019 or email us at iwin@infinitywealth.ca.
Don't delay, the top markets we focus in are trending upward in price, so you can pay today's price or tomorrow's price.
Till next time, just do it because I believe in you.
Erwin
Hamilton, St. Catharines and Toronto Land Development, Real Estate Investor, and soon to be builder.
W: erwinszeto.com
FB: https://www.facebook.com/erwin.szeto
IG: https://www.instagram.com/erwinszeto/
https://www.truthaboutrealestateinvesting.ca/wp-content/uploads/2022/10/Dalia-Barsoum.jpg
630
1200
Erwin Szeto
https://www.truthaboutrealestateinvesting.ca/wp-content/uploads/2017/06/TruthRectangleLogo.png
Erwin Szeto
2022-10-31 17:07:59
2023-06-16 17:11:47
Financial Road Map & Mortgage Update With Dalia Barsoum