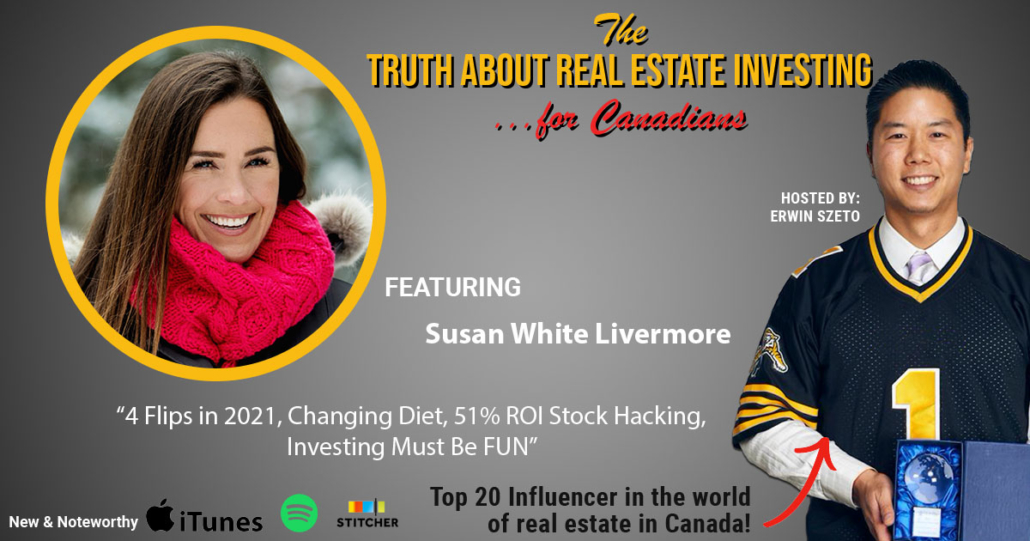 Thank you, everyone, for the birthday wishes!
My birthday this time last year will always be a day to remember in history. March 23, 2020, was the bottom of the stock market crash, and prices only went up from there.
The upcoming year is looking brighter than last year.
Much was unknown then, but there's much hope ahead with vaccines being approved and proving to be highly effective.  My parents have both had their first shot, so that makes me happy.
This past weekend, Cherry surprised me by taking me to a gun range in Brantford, where we got to sample four different guns plus a bonus rifle just for me as it was my birthday.
View this post on Instagram
I'm not a gun nut by any means, but it's fun to target shoot once or twice per year.  With the way the last year has gone, it's important to just be around friends.  Like the normal times.
A birthday tradition at my brokerage, Rock Star Real Estate is the birthday person must share words of wisdom. Mine would be a quote from T Harv Ecker: "How you do anything is how you do everything."
I often repeat these words whenever I evaluate a potential business opportunity, specifically when evaluating someone's character.  There are many people with poor reputations and business ethics in the real estate world – I stay away from them.
By staying away, I've saved myself from a lot of trouble as those folks with poor reputations live up to their reputations, and it ends badly for those who were less diligent.
So take care out there! Reference check business partners no different than you call references for potential tenants.
On a brighter note, this Friday, the Hamilton Basket Brigade is back in action in advance of Easter.
Since it's now Spring, our focus is on spring jackets and spring clothing for the elementary students of Hamilton, Ontario, so we have purchased $70,000 worth of clothing from our wholesale clothing partner in Toronto.
The best part is this only cost us $20,000, including shipping.
The plan is we'll receive our shipment at my friend Charles Wah's office in Hamilton, then we at iWIN Real Estate and Real Estate Tax Tips will sort the clothes and deliver them to eight local elementary schools.
The school administrators will take it from there by inviting kids in need down to the office to pick out their clothes.
The pandemic has definitely made our charity work more difficult in restricting our volunteers from gathering and reducing our donations, so we pivot, change strategies, turnover the leadership at our charity.
Cherry and I invested more to fund donations because the need is greater than ever!
4 Flips in 2021, Changing Diet, 51% ROI Stock Hacking, Investing Must Be FUN with Susan White Livermore
On to this week's show!
This week we have my friend the lovely Susan White Livermore, who's here to share about her upcoming book, how she changed her diet to get back to her high school weight, the homework she gives her coaching clients, so they feel comfortable investing other people's money, how she's stock hacking for a 51% return, doing four real estate deals in the first 9 weeks of 2021 while sticking to a 15-hour workweek.
And for fun, I asked Susan what dating apps she's using…
Please enjoy the show!!!
To Listen:

HELP US OUT!
Help us reach new listeners on iTunes by leaving us a rating and review!
To Follow Susan:
Instagram: https://www.instagram.com/millionaire.mom.enterprises/
Web: https://www.millionairemom.co/
Facebook: https://www.facebook.com/millionairemomenterprises/
UPCOMING EVENTS
You are the average of the five people you spend the most time with! Build connections with empire builders and trailblazers at our iWIN events.
BEFORE YOU GO…
If you're interested in being a successful real estate investor like those who have been featured on this podcast and our hundreds of successful clients please let us know.
It is our honour to give back and educate others on how we build cash flowing real estate portfolios using all the best practices shared on this podcast, from the lessons of our hundreds of clients and of course our own experience in owning investment real estate.
If you didn't know already, we pride ourselves on being the best of the best real estate coaches, having the best property managers, contractors, handy people, cleaners, lawyers, accountants, everyone you need on your power team and we're happy to share them with our clients to ensure your success.
New investor or seasoned veteran investor, we can help anyone by providing our award winning coaching services and this isn't all talk.
We have been awarded Realtor of the Year to Investors in 2015 by the Real Estate Investment Network, 2016 by the Canadian Real Estate Wealth Magazine and again in 2017 because no one told the judges no one is supposed to win the award twice but on merit, our peers deemed us as the best.  In 2018, we again won the same award by the Real Estate Investment Network.
Hopefully being the most decorated team of Realtors in Ontario will make you consider us for your first or next real estate investment.  Even if you don't invest in our areas, there's a good chance I know who would be ideal for you.
I've been around for a while, some Realtors are talented at servicing investors there are many with great ethics.  The intersection of the two, talent and ethics is limited to a handful in each city or town.
Only work with the best is what my father always taught me.  If you're interested, drop us an email at iwin@infinitywealth.ca.
I hope to meet you at one of our meetups soon.
Again that's iwin@infinitywealth.ca
NO MORE Confusion
After all the Youtube videos, books, and forum posts, you're probably still left with questions. Starting in real estate is a tricky thing.
Frustrated beginners often ask how a legal basement suite conversion actually works. Most of the time we can only give general answers. But now, we get to dive in.
At this in-depth, free class you'll learn how to take your first steps as a real estate investor.
Nothing is held back. Everything from analyzing basement suite conversion deals, to renting out your first property at a profit, and even how to refinance and do it all again!
More secrets you'll uncover are:
Profiting in a HOT market…
Municipal bylaws to watch out for…
Mortgage terms that favour refinancing…
AND one barely used tactic for higher appraisals…
If you're frustrated, unsure of how to get started, this is for you.
Sign up now for the Invitation List and be one of the first to get an invite to the next class.
Sponsored by:
Infinity Wealth Investment Network – would you like to know how our investors returned 341.8% on positive cash flowing real estate over the last five years? On average, that was 68.4% per year.
Just imagine what winning in real estate could do for you.
If you would like to know how we did it, ask us how by calling 289-288-5019 or email us at meaghan@infinitywealth.ca.
Don't delay, the top markets we focus in are trending upward in price, so you can pay today's price or tomorrow's price.
Till next time, just do it because I believe in you.
Erwin
Hamilton, St. Catharines and Toronto Land Development, Real Estate Investor, and soon to be builder.
W: erwinszeto.com
FB: https://www.facebook.com/erwin.szeto
IG: https://www.instagram.com/erwinszeto/