Questions for Don Campbell and The RE Market in 2018?
Hello Real Estate Investors!!!
We are baaaccckkk!!! From a quick week in the Western Caribbean (I always spell it wrong: Carribean…) on mega cruise ship Oasis of the Seas!!! This time we cruised with the kids, my mom and our friend, Maria.  I don't get to see my mom as much as we'd like, as she lives on the other side of the planet in Hong Kong, but we will start making this a tradition of bringing mom with us on a vacation with the kids around the holidays.  For all of us investors it's been a great year, so why not have some fun with our returns since life is short and all about experiences. My mom had never been on a cruise either, so it was a fun gift to her.  Next year, the goal is a Disney Cruise!!!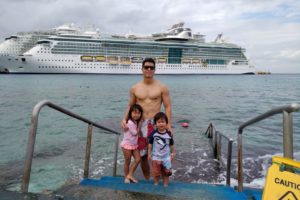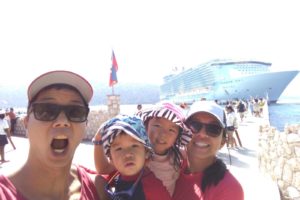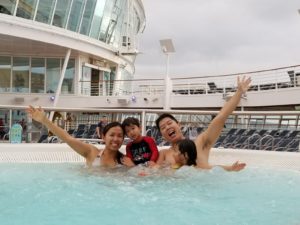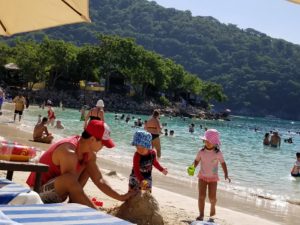 Though this trip was challenging, because Cherry and both kids were sick during the trip, we return with great memories.  On the last day of the cruise, after breakfast on our way back to our room to grab our luggage to disembark, we explained to my son we were going home and everyone on the packed elevator heard him whine, "I don't want to go."  Mission accomplished, the kids had a great time! We took a bajillion pictures to capture the memories. My mom and kids are looking forward to the next vacation. Cherry and I on the other hand could use a vacation from the vacation!
No podcast this week, but I did interview my favourite Financial Advisor, Kathleen Van Den Berg. She is far from your typical Certified Financial Planner who is commissioned to sell you mutual funds.  Instead she takes a more holistic look at your goals and portfolios and, if you can believe it, recommends investing in real estate!! Plus more great financial advice to build and protect your financial wealth.  The audio needs some work hence the delay… only the best for our listeners!!
We do have some great guests coming up, including a young lady who executed 16 joint venture deals in 2017!! She will share her successes and failures so you may learn what to do and what not to do.
Questions for Don Campbell and The RE Market in 2018?
We also have best selling author and Senior Economic Analyst of the Real Estate Investment Network coming up. If you have questions please send them in! Our discussion will be focusing on investing for 2018 and his advice for investors to play both offence and defense with your real estate.
In other news, check out these articles on Hamilton. The first article I find hilarious. Having worked for years in downtown Toronto, with many friends and family who live in downtown condos, and as a parent of young kids, to always be planning around their temperament and schedules, I really relate to it. E.g. if we eat out at a restaurant, we are there at 5-5:30pm to ensure we are the first table served for expedient service and allowing time for the pre-going to bed process. Lineups and wait times are the enemy!!! All you parents know what I'm talking about!
Quoting and summarizing the article:
The author of the article describes his experience and decision making process of growing up, working, starting a family in Toronto and the pragmatic decision to move to Hamilton. The story gives insight into why die hard Torontonians are becoming the new Hamiltonians.
"Once I had a kid, the minor inconveniences of downtown life became meltdown-triggering minefields. The simple act of going to a neighbourhood restaurant for lunch required a logistical calculus evaluating wait times, stroller storage space, high-chair availability and my toddler's ticking-time-bomb temperament. The ­family-friendly attractions Toronto has to offer—the AGO's Sunday kids program, the dinosaurs at the ROM, the CN Tower, the High Park cherry blossoms—came to represent lineups and headaches. And that's to say nothing of the city's programs, which were harder to access than Tragically Hip seats on Ticketmaster last summer."
~ I laughed out loud at this one!!
"The average price of a home in the city of Hamilton is $541,720—a bargain compared to Toronto, where the average is nearing the million-dollar mark…. In the first quarter of 2017, 23 per cent of people who bought homes in the Hamilton area were from the GTA."
"Hamilton is just getting started. These days, the city's top employers aren't the steel mills, but McMaster University and Hamilton Health Sciences Corp., the umbrella organization for the hospital network. The Hamilton area is expected to generate 2,600 new jobs in 2017 and 4,000 more next year, mostly in the tech, health and education sectors. As the economy has grown, so has the city's infrastructure. A second GO station opened in 2015. "
"we were able to sell our [Toronto] place for $845,000—which, after clearing up debts, left us with enough for a 20 per cent down payment and a monthly mortgage equivalent to the $1,400 share we were paying in Toronto."
~ same payments and 4x the square footage in one of Hamilton's nicest neighbourhoods.
This article is from the view of a long-time Hamiltonian on how the influx of Torontonians is affecting the lifestyles of Hamiltonians and the roots of Hamilton's NIMBY'ism (not in my backyard), a consequence of Hamilton being such an attractive place to both live and invest.
Till next time, Just do it, I believe in you.
Erwin
Hamilton, St. Catharines, Toronto Real Estate, Land Development Investor