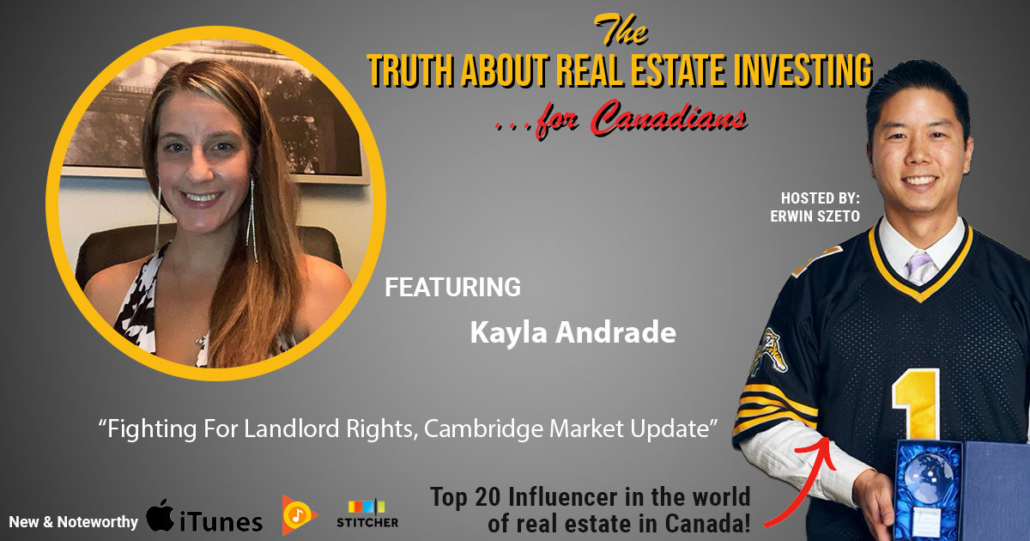 Hello, my fellow wealth hackers!
Welcome to another episode of the Truth About Real Estate Investing for Canadians.
My name is Erwin Szeto.
This past weekend, we continued our tradition of taking the kids 🍎Apple and 🍐pear picking. Don't expect to save money picking your own, the price is 3X the price at Costco 🤣.
@realestatetaxtips says we are paying for the experience of picking our apples. Which is true!
View this post on Instagram
A staffer at the farm let us know the sweeter 🍎apples were available to be purchased but they were already picked!
No thank you! We will pick our own, less sweet, more tart apples ourselves 🤣.
In true 📈hacker fashion, my objective was for the biggest ripest fruit and at a busy orchard, the low hanging fruit does not meet that criterion. Those who put in the extra ten percent will get the best fruit.
So what do we do?
We walk the 300 meters to the end of the row, as far as possible from the car parking lot and pick from there. I also put my kids on my shoulder so we could reach the highest branches. 
We even brought my kids' toy robotic arm to be able to reach even higher.
We were able to pick the biggest, most red 🍎apples using this strategy. My kids still picked some low hanging fruit and when I compared them to the big ones, they didn't want them anymore.
I even explained to the kids the strategy: put in the extra 10% and the rewards are that much better.
I'm crazy 🤪. I know 🤣
Speaking of crazy, updates from past Stock Hacker Academy students keep coming in.
We already have double the students for the next 12 month program starting Oct 3rd featuring best selling author of Get Rich With Options, my mentor Lee Lowell. 
Lee actually helped me make $500US this morning. 
This is my side hustle because he sends me his trades as he does all the work and I'll never be a stock analyst, I'm personally happy to outsource all the research as I don't want another 9-5 job nor do I have 30 years of full time experience.  
To make it as easy as possible for our students, they too receive Lee's trades for 12 months. We do everything we can to ensure our students' success while keeping the costs down.
 
Link is in the show notes for anyone who'd like a side hustle that for many of our past students, cash flows better than their real estate.
Link to register: https://www.stockhackeracademy.ca/
With my stock hacking, I plan to grow a large enough portfolio so Cherry and I may fund the Hamilton Basket Brigade. 
Our operating budget each year is around $70,000, it's not cheap but we don't have much in expenses either as we have no employees, no staff, no admin costs and almost no overhead costs. 
The corporate tax filing is donated by Cherry.  The venue for Thanksgiving is being donated by real estate investor Charles Wah.
We run the charity like a business, to have maximum impact with limited budget and lots of sweat equity.
At the Hamilton Basket Brigade we're no one special.
We just know there are a bunch of families with young children who need help and we'll be there on October 10th to donate lunch, gifts and gift cards outdoors. It's basically a kids birthday party.
We have a commercial barbecue thanks to real estate investor Roger Auger who sold hot dogs to buy houses.
My team of coaches: James, Chris, Tammy are team captains for volunteers.  Tammy is our DJ and we'll have pizza and pop and cupcakes.  We also have the lovely Wonder Woman.
And we put our money where our mouth is. Cherry and I are the #1 donors in 2020 and that is not to brag, just trying to be transparent and lead by example.
If you too would like to donate, www.hamiltonbasketbrigade.com , we are good for volunteers and if spots for volunteers become available, we will offer them to donors first. 
As the summer ends and we move into fall, I look back at the summer of the haves and have nots. If you're listening to the podcast I'm pretty sure you're among the haves or will be joining the haves in the near future.
Personally, I had one of my best summers.
Without a conference to plan for, I worked a lot less and golfed a lot more. Spent more time with my kids and was more grateful for my friends which includes my team and our clients. 
The haves that I know are really nice people who don't have to stress out about money which translates into more happiness. 
Fighting For Landlord Rights, Cambridge Market Update With Kayla Andrade
This week's guest is the lovely Kayla Andrade, founder of the Ontario Landlords Watch, a grassroot advocacy group for good landlords and good tenants.  If the environment is good for landlords that only benefits good tenants. 
Kayla also has her own investment properties in Cambridge, Ontario, her own property management business Boardwalk Property Management.

She's the mother of four and she's our guest speaker for the next iWIN Meeting on Saturday morning of Oct 24th. 
We have very limited seating to accommodate for safe and social distancing but we'll have enough space online via Zoom.  Followed by lunch at a local restaurant that could use our support and to network with myself and other like minded investors.  
The feedback from our meeting last weekend was excellent thanks to our guest speaker Jules Mckenzie who was simply amazing with all the knowledge he shared in overcoming obstacles that would have buried the average Canadian.
Kayla is also super awesome in being our collective voice for improvements at the Landlord And Tenant Board and provincial government and her local government in Cambridge. 
She's here today sharing her best practices in tenant management, reporting tenant credit history and just being awesome.
Again she's our guest speaker on Oct 24th, the link to register is in the show notes and anyone already on my email distribution list will get the invite to register as well.
Link to register: https://oct2020iwinmeeting.eventbrite.ca
Before you go, if you're interested in being a successful real estate investor like those who have been featured on this podcast and our hundreds of successful clients please let us know.
It is our honour to give back and educate others on how we build cash flowing real estate portfolios using all the best practices shared on this podcast, from the lessons of our hundreds of clients and of course our own experience in owning investment real estate.
If you didn't know already, we pride ourselves at being the best of the best real estate coaches, having the best property managers, contracts, lawyers, accountants, everyone you need on your power team and we're happy to share them with our clients to ensure your success. 
New investor or seasoned veteran investor, we can help anyone by providing our award winning coaching services and this isn't all talk.
We have been awarded Realtor of the Year to Investors in 2015 by the Real Estate Investment Network, 2016 by the Canadian Real Estate Wealth Magazine and again in 2017 because no one told the judges no one is supposed to win the award twice but on merit, our peers deemed us as the best.
In 2018, we again won the same award by the Real Estate Investment Network.
Hopefully being the most decorated team of Realtors in Ontario will make you consider us for your first or next real estate investment. 
Even if you don't invest in our areas, there's a good chance I know who would be ideal for you. I've been around for a while, there are some Realtors who are talented at servicing investors there are many with great ethics. 
The intersection of the two is very few in each city or town. Only work with the best is what my father always taught me. 
I hope to meet you at one of our meetups soon.
To Listen:

Before you go, a quick announcement, my real estate networking meetings are back and open to the public!
We only have limited seating in person and they sold out fast for the September iWIN Meeting but we have plenty of space online on Zoom.
For those who have been before, the presentations are excellent only exceeded by the quality of the attendees to come out. 
As always, I have several phenomenal guest speakers lined up, you've heard many of them already on this Podcast but with networking meetings, you get to interact and ask them questions. 
As the saying goes, you are the average of the five people you spend the most time with you. 
Personally, I like hanging out with successful, goal driven people or quality character and that's what you'll find at the iWIN Meetings
To be notified of the next iWIN Meeting just sign up for my email list at www.truthaboutrealestateinvesting.ca
Hope to see you there soon!
Looking to add another stream of income?
On October 3rd & 4th, you can join the next Stock Hacker Academy Live Introductory Course. Learn the foundations that have helped Erwin and Cherry make upwards of $2000 USD a week. Stock Hacker Academy includes:
Live, in person or digital, weekend Course with the Godfather of Stock Options, Lee Lowell.

8 Weekly coaching webinars taught by Lee.

Access to all of the recording for 12 months

And so much more…
If you are interested, click here to register
NO MORE Confusion
After all the Youtube videos, books, and forum posts, you're probably still left with questions. Starting in real estate is a tricky thing.
Frustrated beginners often ask how a legal basement suite conversion actually works. Most of the time we can only give general answers. But now, we get to dive in.
At this in-depth, free class you'll learn how to take your first steps as a real estate investor.
Nothing is held back. Everything from analyzing basement suite conversion deals, to renting out your first property at a profit, and even how to refinance and do it all again!
More secrets you'll uncover are:
Profiting in a HOT market…

Municipal bylaws to watch out for…

Mortgage terms that favour refinancing…

AND one barely used tactic for higher appraisals…
If you're frustrated, unsure of how to get started, this is for you.
 Sign up now for the Invitation List and be one of the first to get an invite to the next class.
Sponsored by:
Infinity Wealth Investment Network – would you like to know how our investors returned 341.8% on positive cash flowing real estate over the last five years? On average, that was 68.4% per year, just imagine what winning in real estate could do for you. If you would like to know how we did it, ask us how by calling 289-288-5019 or email us at meaghan@infinitywealth.ca. Don't delay, the top markets we focus in are trending upward in price, so you can pay today's price or tomorrow's price.
Till next time, just do it because I believe in you.
Erwin
Hamilton, St. Catharines and Toronto Land Development, Real Estate Investor, and soon to be builder.
W: erwinszeto.com
FB: https://www.facebook.com/erwin.szeto
IG: https://www.instagram.com/erwinszeto/