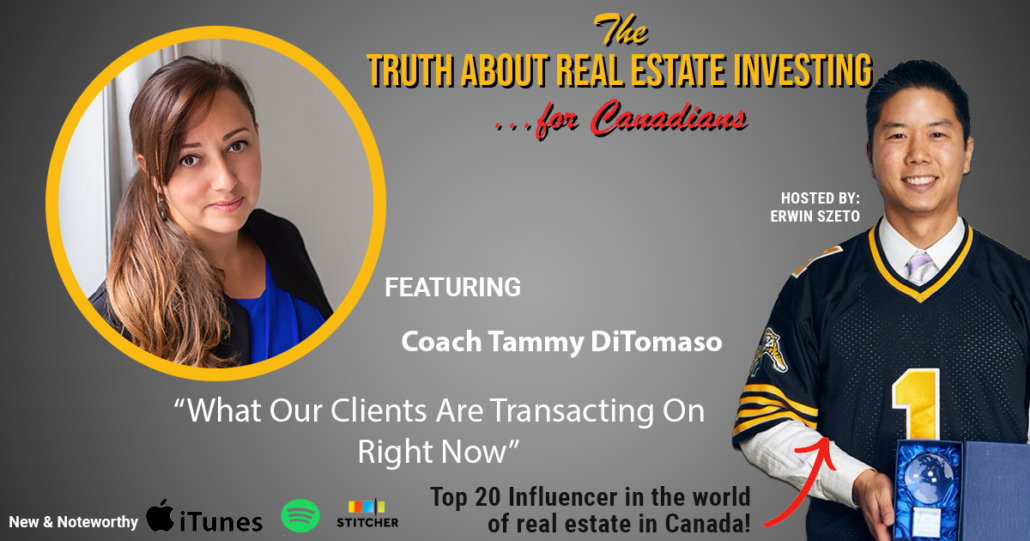 What a time to be an investor, lol. 
Pretty much everything is down except for Oil, but I'm not too worried; we survived and thrived in 2008 during the financial crisis with our real estate investments. 
Houses we invested in went up close to 6X since then. 
My biggest regret is not nailing the stock wave of 2008 and the more recent crypto wave, but thankfully (I think), I've learnt my lessons and am now poised to take greater advantage than ever thanks to the experiences I've gained, the education I've consumed and the people I've surrounded myself with.
In the stocks and options world, my mentor Derek Foster and 6X best-selling author is positive on the year while every benchmark, index and fund manager is down 10-40%, our speaker at the Wealth Hacker Conference and regular contributor to the Stock Hacker Academy. 
Derek's been retired for almost 20 years, just stock and option investing, so you don't want to miss out on how he retired and, more importantly, stayed retired and completely beat the market.
On the crypto side, we're super excited to announce our crypto expert speaker for the Wealth Hacker Conference is Jordan Anderson, the Chief Operating Officer of Bitbuy, the first regulated Canadian cryptocurrency exchange. 
Bitbuy has 375,000 Canadian clients and facilitated $4.4 billion in transactions. Bitbuy recently sold to Shark Tank star, Kevin O'Leary's company WonderFi Technologies Inc for $206 million.
Jordan will be sharing at the Wealth Hacker Conference his journey as an entrepreneur from a startup in the cryptocurrency space to now a massive, successful exit.  
As a leading Canadian cryptocurrency expert, Jordan will explain what the Blockchain is, why and what he will be investing in on the dip, and I can't wait to hear what he has to say.  
After all, Kevin O'Leary has 20% of his portfolio in cryptocurrencies and Blockchain and added to his Bitcoin and Ethereum positions; I think all investors need to have an open mind on what could be a once-in-a-generation opportunity.
www.wealthhacker.ca for details. 
For you, my loyal 17 listeners, we have a special discount code, the five-letter word 'truth' – this code matches our current promo, which is currently 40% off any ticket level, including the VIP, which will sell out. 
This is not just another conference; this is a game-changing, community-based, unique event.  
A reunion for investors after two years of lockdowns, all the who's who will be in attendance, and I look forward to seeing our friends from Keyspire, REIN, Rich Dad, Rock Star, and the list goes on and on.
On a personal note, summer is effectively over, and our September is packed! 
We just returned from a week up north with my brother's family and some family friends at a cottage we rented from a friend.  
Our friends normally charge $4,500 per week, plus a $300 cleaning fee plus tax.  We, of course, receive a friend and family discount, but wow! For anyone else, this would have been an over $5,000 week!
We've been going to the same cottage for the last few summers, so it's neat to see how the kids have grown.  
For example, we fish at least every other day, and this was the first year the kids cut their own worms and put them on hooks.  They both caught more fish than ever, well over ten combined.  
My daughter Robin liked helping the other kids with their gear and worms and hanging out on the boat while others fished.  Last year, she had enough challenges with her own gear.
My son Bruce said the cottage was his favourite event of the summer after an exhaustive list of activities we put the kids through: two weeks of swim lessons, three golf camps, a weeklong overnight camp, Brazilian Jiu Jitsu, Crossfit, on top of their Kumon: Math and English homework five days a week.
Speaking of homework, we're making a major change in the Szeto household. We're cancelling the kids' extracurricular homework. Cherry just read, and I'm about to finish "The 5-Hour School Week,"  and we're allowing the kids to decide what they want to learn.
My daughter, the picky eater's first project, is to prepare a report on what she should be eating and how much.  My sons is less academic: Sharks.  Since they don't have homework after school today, they have time to go to one of their favourite places, the library, to do some research.
Most of the arguments and stress at home with our kids is related to the homework and tutoring we pay $500/month for, so we're having an open mind and trying something new.  
Wish us luck, and if you have experience with learning/teaching outside of the traditional classroom, I'm all ears!
What Our Clients Are Transacting On Right Now with Coach Tammy DiTomaso
On to this week's show!
We have coach Tammy DiTomaso with us from the iWIN Real Estate Team. 
She is a licensed Realtor, one of the top Realtors at Rock Star Real Estate, and she's here to share with us the types of deals and some numbers on the properties our clients are transacting on right now in this crazy market, including the best practices on how to sell properties in this market.  
That's right; we have clients taking profits or trading up in property in the best buyer's market I've seen since 2008.
 Please enjoy the show!
This episode is brought to you by me! We don't have sponsors for this show, I only share with you services owned by my wife Cherry and me.  Real estate investing is a staple in my life and allowed me to build wealth and, more importantly, achieve financial peace about the future, knowing our retirement is taken care of and my kids will be able to afford a home when they grow up.  If you, too, are interested in my systematic strategy to implement the #1 investment strategy, the same one pretty much all my guests are doing themselves, then go visit www.infinitywealth.ca/events and register for our next FREE Online Training Class.  We will be back in person once legally allowed to do so, but for now, we are 100% virtual.
No need for you to reinvent the wheel; we have our system down pat. Again that's  www.infinitywealth.ca/events and register for the FREE Online Training Class.
This episode is also brought to you by www.stockhackeracademy.ca, where everyday real estate investors learn the best practices in stock investing to earn cash flow in about 15-30 mins per day from their mobile phones. After real estate, Stock Hacking is the next best hustle, as you've heard from many past guests on this show. Among our students last year, 31 trades were shared with them. 30 were profitable for an over 96% success rate and 12% return on capital. I will be giving free demonstrations online, very similar to the one I gave my kid cousin, a full-time musician who just made a 50% return in 2021.  Past, of course, does not predict the future, but if you'd like a free demonstration, go to www.stockhackeracademy.ca in the top right and click FREE Demo.  At the demonstration, I'll have special bonuses. We do not advertise publicly for all my favourite listeners, and I only have two more demos to give in the next few weeks.
Don't delay www.stockhackeracademy.ca, what I consider the future of side hustles with real estate so unaffordable for many.
We're hiring!
Just a friendly reminder that we are hiring more investment Realtors who want a full-time challenge to help our clients, regular everyday people, mostly from the GTA, invest in the top investment towns west of the GTA. 
This is for driven folks who want to multiply their current incomes.
APPLY HERE: https://www.infinitywealth.ca/hiring
To Listen:
Audio Transcript
**Transcripts are auto-generated.

Erwin  
Hello, everyone, welcome to another episode of The Truth about real estate investing show. My name is Erwin Szeto, founder of our real estate team, the four time winner, realtor of the year two masters and co founder of stock hacker Academy. Of course, my wife and I own her accounting business and what time it is to be an investor. Pretty much everything is down except for oil. But oil has almost given back everything that's gained in 2020 21. Two, sorry. But honestly, I'm not too worried. We survive and thrive in 2008. During the financial crisis, with our real estate investments, or my very small stock investments, everything else life got back to order. In my opinion, this recession is going to be a lot softer than the financial crisis of 2008 2009. It was houses that we invested in back then have their up nearly six times since the bottom, my biggest regret is not nailing the stock market after the crash. There was an incredible opportunity in 2008. And also, I missed the more recent crypto wave. I cut it all the way down, unfortunately. But thankfully, I think I've learned some lessons along the way. And now I'm poised to take chair and are poised to take greater advantage than ever thanks to the experiences that we've gained education we've consumed and the people I surround ourselves with, and the stocks and options world. My mentor and Derek Foster and 610 best selling author is positive on the year. Well, every benchmark out there, for example, the stock market, the s&p 500 Many people consider that stock market, they're talking in generalities just North Americans. That's down six and a half percent as of this recording. And again, Derek is positive on the year. So there is likely beating every single fund manager out there. I even know a Toronto fund manager who's down around 40% on the year. So choose who you like to follow for inspiration and maybe advice our speaker as well. Derek's also happens to be our speaker at the wealth hacker conference and regular contributor to the stock hacker Academy. There's been retired for almost 20 years. Thanks for stalking option investing. So you don't want to miss this. There's nothing more passive and how Derek invests if you follow their journey at all, and we've shared risk has been a guest on this podcast twice. And he truly honestly does. Little to no work. You know, I know a lot of real estate investor friends who say they're retired, but they honestly traded their job for a full time gig in full time real estate. Nothing wrong with that. It's just one is completely passive, and one is quite active and very active.
Erwin  
Anyways, on the crypto side, we're super excited to announce our crypto speaker for the wealth hacker conference and he is Jordan Anderson chief operating officer bitbuy. The first regulated team crypto currency exchange and fit by has 375,000 TD clients and facilitated $4.4 billion dollars in transactions bit by awesome as making the news recently this year, Shark Tank star Kevin O'Leary hidden his company wonderful technologies purchased that buy for $206 million. So Jordan will be sharing as well our conferences journey as an entrepreneur from a startup in the cryptocurrency space to now a massive, successful exit as Jordan is a leading Canadian crypto currency expert. Jordan will explain what the blockchain is why and what you will be investing in on the dip. And I can't wait to hear what you have to say. Again, I missed the run up. I missed the last one up in crypto, I don't plan on missing it at the end. After all, if you don't believe in crypto, that's okay. Lots of people are unsure that area. Someone who's not unsure is Kevin O'Leary, who has been publicly stating that 20% of his of his investment portfolio is in cryptocurrencies and blockchain. And he also added just recently, last few months, he added to his Bitcoin and Aetherium positions as well as other other positions. So he's buying the dip. I think all investors need to have an open mind on what could be a once in a generation opportunity. Don't have regrets, like I do. Wealth hacker.ca for details for you my 70 model listeners, we have a special discount code for you. It's a five letter word, truth, tr U. th. This code matches our current promotion, which is currently 40% off any ticket, including VIPs, which will sell out our VIP saw that last time and pretty sure it will sell at this time as well. We're actually we're on sales in terms of VIP ticket sales. So this is not another conference. If you've been to the conference before, from what people told us it was pretty good one, it's going to be a game changer, a community based unique event we are bringing the such better that our community asked for. So this is for you are 70 listeners and the the event North Africa conference, in our experience was also a reunion for investors after two or three years now After two and a half years lockdown, you know a conference that has been delayed three years now, all the who's who's will be will be in attendance. And I look forward to seeing all my friends from key spar rain Rich Dad rock star and the list goes on and on. We, you know, cheering I love everybody. In my experience, the thing is easier, versus Oh, yeah, so my experience, we have a discount code link as well. So in my experience, and as we've had lots of customers, ticket purchasers have issues with the discount entering the discount code. So I have a link that directly applies the discount. So you know, finding, figuring out where the key in truth. So that's in the show notes, hopefully know where that is, wherever you're listening to this on, on your pod app. Or if you're on my email list, you'll get the link will be in the show notes. So on a personal note, summer is effectively over. Most people I know it's not time for me over but most people consider somewhere over when Labour Day rolls by and are still just as packed. We just returned from a week up north with my brother's family and some friends of family friends at a cottage we rented from a friend. And I cannot believe the price of cottage rentals these days, like cars that he rented. The normal price is 4500 per week. And I think that's a little bit on the low side, plus the $300 cleaning fee plus tax on top of all that the tax alone is over $600 to rent a cottage for we we of course received the friends and family discount. But wow. For anyone else this would have been over 5000 Just a random person. Remember that our food in Costco Bill was something else. We've been going to the same college for the last few summers. So it's neat to reflect back and see how the kids have grown. For example, we fish we fish at least every other day. Some days, some of those days were twice a day once in the morning once before dinner, and the kids for the first time they were cutting their own berms and putting them on books. They both caught more fish than ever well over 10 combined. My daughter Robin liked helping the other kids just she seemed to prefer helping other kids with their gear and putting worms on books and fishing for herself. In general just hanging out on the boat. Yeah, we couldn't fish at the dock we had zero success off the dock. So we had to hop in a canoe or a rowboat. And then two parents last year, both my kids had enough trouble with just with their own gear. So it's kind of neat to see how they grown up. My son Bruce did because it was his favourite event of the summer. After an exhaustive list of activities, we put the kids through two weeks in our backyard swimming lessons, three Golf camps week long overnight camp,
Erwin  
put them into Brazilian Jiu Jitsu. They started CrossFit in August, and now they're gonna stay with it on top of their Kumaun, which is their math and English homework, which they have five days a week, including to, to one on one tutoring sessions. And speaking of homework, we're making some major changes in our household are actually cancelling the math and enrichment homework, our kids are taking them out there are Kumada, wrapping the former as turning on the middle of reading and trying to finish a book called The five hour school week. Again, the link is in the show notes. We're allowing the kids to have more leeway in deciding what they want to learn. Yeah. And also, you know, with everything going on, the tutoring was $500 a month between the two kids. So someone's six grand a year after tax money. So it's something we're happy to save money. And also, this was where most of the arguments and stress that are in our household that's really mostly originated, are you with the kids to get their homework done. This is not school, either. This is private tutoring that we pay for. So back to we're giving our kids some more leeway in terms of what some of what they want to learn about. For example, My daughter, she's a bit of a picky eater. She eats she doesn't eat very much. So her first project is to prepare a report on what she should be eating and how much my son's topic is Sharp's that's his biggest personal interest. Now, since they don't have homework from school, and now they don't, after school, with their tutoring, they're going to have a lot more time to explore what they're interested in. And the kids obviously reputable library. So they've been going to the library bigger library a couple times a week already. And some of the legal import times including the in school library, hopefully by librarian in house will output as well in their research project. So let's let's be sure we have coach Tammy deeds Basil is with us from my own island real estate team. She is a licenced realtor, one of the top Realtors overall at Rockstar real estate. And she's here to share with us the types of deals and some numbers on the properties our clients are coming back on. Right now. It's a crazy market, including we're seeing some of the current best practices from our experience is we're seeing a lot more traffic immersion so So Tammy won't get into that. And also we still have lots of clients who are taking profits. So incredibly important. on how to sell a property in this market. So Tammy is here to share about that as well. Yes, that's right. We have clients who are still taking profits. But again, most of our clients have been in market for like 8765 years. So they're still taking some pretty significant profits, profiting somewhere between 30 40% On average return on investment per year. So again, can you tell me tell me what's keeping you busy these days? Work or personal? All the above? I'll tell you, like many entrepreneurs, you don't really separate the two. Right?
Tammy  
Personal puppy, you got a puppy?
Erwin  
Oh, Puppy, is it? Is it a kid's puppy is a your puppy.
Tammy  
So Robbie, he's 11. But he's been asking for a puppy for about 15 years now. And he's always loved all animals, especially dogs. And they were begging me for any, mostly Ravi begging for any kind of pet. And so I few months ago, I'd say it was March. Maybe I cave and I still keep fighting will get a fish. Terrible, right? I know. And I was like, okay, so I was actually going to the aquarium store with the kids to get this fish. And I was like, Oh, my goodness, like these tapes are expensive and all this other stuff. And and of course Tesla's like, why would a decorate inside and I want this rock and I want this castle and I want all this stuff. And then we looked over and there was these $15 hamsters. They're like, Oh, hamsters. I'm like, let's do it. Let's go to hamster instead. Right? So we ended up getting the hamster that's still ended up costing me a little more than I thought because Tessa got deep into the hamster life and researched everything. And so we had to upgrade all of our original stuff. We needed a bigger cage than the original cage. Now she was barbed biting. That's not good. So now we needed a glass cage. We had to change that. So anyway, so we did all of that. And then, so we've had this hamster, which you know what? Hamster now we don't even know about this yet. Okay, the hamster still gets a touch. But Rob has been asking for a puppy. And Tessa has actually been very scared about getting a dog. She's been terrified of puppies ever since she was jumped on when she was little. And so we had to ease her into all of that and make sure everybody was ready. So certainly, it's a family dog. But I would say Robbie was the one that prompted wanting to get this dog so badly. So Tommy loves it. I made sure my parents were on board. My parents live with me. And I knew when the kids were back to school, and we're, you know, at work, my parents were going to be there, if we want to go away on vacation. You know, my parents were there. So they were on board to the little yorkiepoo. She's almost four pounds adorable,
Erwin  
and the kids will walk it. So right.
Tammy  
She's very timid, scared little puppy, which I like, because she's quiet. And it was also good for Tessa because they could grow together. But she is definitely coming out of her shell. So we're not at the point of walking her just yet. We're probably gonna wait to the rest of her shots are done and so on before we start doing all that, but yeah, Bobby has been actually really great. They've taken her out. They cleaned up her hoopoes. Yeah, so they've been actually really great and research a lot to Robbie, when they wanted a dog, he actually put together a PowerPoint presentation for me. Yeah. And they're like, listen, we'll pay for half of the dog bowl, it's $13. So we'll pay for half of the dog bowl. Anyway, stuff like that was keen. So that's what's keeping me busy, I guess at home and just summer stuff, the kids are winding down to get ready for school. And then workwise, a little slower through the summer, which is typical for real estate market in general. But a lot of times with our investors, that's a good opportunity for us to pick up some properties. But given the market with, with the interest rates climbing, although the house prices coming down, we still have a lot of nervous investors just wanting to feel things out. So a little bit slower there. But a lot of people starting to come out of the woodwork now. So I'm getting a lot more calls a lot more texts and emails, just staying in touch with everybody still staying on top of what's happening in the market and seeing houses. So we're still busy that way, did a lot more selling of properties this year than I have in previous years. So one given the fact of where the market was. And two, because we've had some investors decide that it was time to scale up and cash out some of these properties. So it was a good time to do that as well. So we were starting to see a little bit more of that.
Erwin  
So did any of these sellers lose money in real estate?
Tammy  
Zero? No, nobody lost money? Definitely not. Now it's so it's you know, it's it's weird, because when you think back to in, you know, January, February, we're at the peak of the market where let's say I've given an example of a legal duplex and where they were selling it and where they're selling it now. Sure, you could take it as a loss because you would think well, I'm selling it for less than one of that. But obviously you can't let your brain think that way. But I think about it like what did we pay for this house when we bought it the house not only cared for itself with the tenants paying the rent, but a lot of times people were I had positive cash flow as well. So they were making money on these properties that were also paying for themselves and now they probably are good. I'm gonna say three minimum of $300,000 higher than when we bought it. So you know if we bought them at four cents 7500, for example, and we're selling at minimum of eight, nine. And so and then I've had other clients that refinance those
Erwin  
big deal to you. That's a big deal for people like you. But people are profiting like, $300,000. Oh, it's a big deal for me. And capital gains.
Tammy  
I know. Yeah. Yeah. I mean, there's obviously a lot of moving parts, maybe not the exact numbers, but I'm saying if I take the price of what they purchased it at and the price of what they're selling it the difference there, maybe it's not everyone's story is obviously a little bit different. Just like I was gonna say that there was some clients who also refinance their properties in during the time period that they held them where they pulled out some money and then use that to purchase another property. So again, just the plus sides of obviously owning real estate, there's always your ups and downs on on it, but but the clients that we had that have sold Yes, have definitely did, they did make money.
Erwin  
Apologies to some of the listeners. I've made an observation just watching social media, especially Twitter, I find that whoever is the most negative and reporting the negative news gets the most attention. But even though prices are down right now, we don't really have any unhappy clients. Like I'm sure that other happy they missed the peak. Yeah. But they're still making still taking profits. And they're taking a whole lot of profits, like hundreds of 1000s of dollars. Exactly. Nope, definitely. Sorry, folks. There's no, there's no loss porn here. Did you have any buyers not able to close on properties through this whole thing?
Tammy  
No, no, no, look, I mean, we haven't experienced anything like that personally. But you know, I have heard some stories. I've heard through some of our lawyers that we talked to, that they had buyers that were looking to try and get out of transactions that they had to be having those. No, no, I would say if you want like, we have some clients that had some pretty crappy tenants, there's a one a negative story.
Erwin  
That's, that's par for the course.
Tammy  
dollar wise, no, I mean, obviously, yeah. The greatest negative side was just the fact that they didn't get to cash out as much as we had maybe hoped if he had sold at a different time period. But it depends. Maybe they're waiting for renovation, or some of our clients were waiting to have tenants that were moving out. Before we listed it. Yeah. And so on. Okay.
Erwin  
All right. We'll get to some of those tenant stories in a bit. First of all, so that you suffer a bit of a refresher, because it's been almost a year and a half since your last on the show. What did you do for a living prior to being in real estate?
Tammy  
Prior to being a realtor? I had my own aesthetics business. So I did that I can't remember like, 1517. So like that years? Over 15 years, for sure. I've done that a long time. And it is a lot. Yeah. And, and I love that. I loved that job. It was a little different at first when I you know what it was, I saw, I was with a boyfriend at the time. And I saw a friend's girl, another friend's girlfriend who we went out and she had her own little salon. And I actually thought, wow, this is pretty cool. You've got your own business here. You got your own salon. And I thought maybe I'll try that. I'd like to do that. And so I went to school to take the aesthetics course, not really realising that I was going to be touching people's feet and waxing certain parts. So it was a little bit of a
Erwin  
you know, it's pretty creepy. Yeah.
Tammy  
Yeah, I remember I remember I had a facial. Facial. Yes. I had a gentleman one time though. He did fitness competitions. And so they need to be waxed. Right. It was all professional and he wanted to be waxed. And he wore his bikini bottoms. And I was like, Oh my gosh, this is so weird. But yeah, waxed his legs for his show. Competition, but
Erwin  
okay, that's, that's
Tammy  
no, yeah. He asked for more. I said, No. No, and then yeah, so that's what I did these days. I love absolutely love doing it. I loved I don't know if I realised this, that but I looking back at it. Now. I love meeting people. I love being with people. You know, getting to talk with so many different clients. And a lot of them I'm actually still very close to. There's a client in particular, I helped both her daughters recently just buy houses. Fantastic. So yeah, yeah. And actually, I still meet up with her for lunch. Because another client that I had from aesthetics, and she's an older, older woman, she's probably in her 70s At least. And she we heard I meet up for lunch from time to time. So definitely, relationships.
Erwin  
You made a lot of money as an esthetician like you do as a realtor.
Tammy  
Yeah, yeah. No, not at all. But at that time, I felt like I I thought I felt like I was doing well, you know, at that time, and it was it was a lot of cash, cash job, but you know, maybe 500 bucks a week coming in cash. And at that time, I felt like that was kind of it. Now we're going back a while because this was oh, that's a long time ago. I can't even think of how long ago that was, I guess 15 years at least because they're 10 years ago, over 10 years ago. I'd say for sure, it was before my kids. So my kids were Robbie's 11. And so it was prior to him that I had the business doing that. So it was right out of high school. I had done that. But I realised, you know, that unless I was going to open up a salon, were how else was I really going to grow? I mean, I was working nonstop as it was. And I enjoyed it. That was fine. But it still it was a lot of hours and a lot of time that I had put in. And even though I thought it was doing well, I realised, you know, especially now looking back, I always thought it was kind of a person that didn't maybe like to travel. But maybe I just realised I also didn't have the money to travel. Right? Because I wouldn't say like, I'm I love travelling at this point right now. But I have noticed that ever since be more successful by doing real estate, I certainly have certainly taken a lot more vacations travelled a lot more, and you're pretty successful. I've been doing well. I've been doing well at it doing well. It's so weird. I don't know why that's a weird thing. I should have just said yes. Because you know, it's great. And I love it. And they work really hard. But it's also, I feel a little shy about that. But yeah,
Erwin  
any idea how you rank on the board or anything like that?
Tammy  
No. Okay. No, you know what I shouldn't say, I know that we see these changes on our team had sent us a list and it shows you what the average Realtors make. And that and that was a while ago when I saw that. So I was definitely on the top top part of that list. Top four top 1% though. I thought it was Yeah, but yeah, I have to relook at that. Right. So that was two years ago. So who knows.
Erwin  
Tammy is a top between top four top one percentile realtor. So she's quite successful. How does that happen?
Tammy  
You you work me like a dog.
Erwin  
Pretty good life. I don't know what you're talking about.
Tammy  
You know what, it's interesting, because I've talked about this story. Last time on the podcast, you know how I've been friends with James for so long. And I saw him doing it. And I had him and his wife over for dinner. And I talked about wanting to get into real estate. He's like, You should do it, you should do it. And I did have interest in it. And it wasn't really though, until I got involved, that I realised how much absolutely loved it. But again, there's all the other parts of the job, like I love working, I love being out there getting to meet and talk to so many different people all the time, I have this goal that I put on myself where I meet a client and they're looking for something, yes, I want to get it and when they're excited to get it. I'm excited to help them get it. And so it just drives me to kind of keep going more and more. And I guess I think the biggest thing with this job really is about hustle in all honesty is making sure that you're constantly out there. And you're always, you know, looking for properties and look for houses and talking to your your clients and so on. And I think I do that. So I think that's been a big part of it. That's why I think this job can be maybe a part time job for a lot of people because depending on how little or how much they they want to do.
Erwin  
You want to do a lot.
Tammy  
I do. I love it. Yeah. Not to get away with my family. And it's not to get to get to travel. But I just genuinely love the drive behind it. I guess. Knowing that I'm helping or helping people is awesome. You're helping people as an esthetician. I was maybe that's part of why I like to clean them up pretty nice.
Erwin  
You've had some pretty serious success stories among your clientele. And can you share some of them? Um, yeah, we just had Joe on on the on the show. So yeah, I'm pretty sure he wants to tell not only the youngest, our youngest client, but also our youngest, the youngest to achieve self made millionaire status.
Tammy  
So I'll never forget when Joe approached me, and it was January 2019. And we were at one of our meetings or monthly meetings that we host I would meetings. And I did a presentation there. And on that presentation, I actually showed a best buy property. And I had there was I think over 200 people there that at that meeting, and I had said how this property was so great, blah, blah, blah. Anyway, at the end of the meeting, Joe comes up to me introduce himself, he said like to work together like fabulous, I love it. Let's do it. So we got into talking, and nobody, nobody came up to me and talk to me about this best buy property. And I was like wow, this is such a good one. So when I was talking to Joe, I said listen, this is a really good property, we got to go for it. And this was all at the same time when we were leaving do remember we were going to see Grant Cardone in February we went to Miami and Joe and I and this is where I feel bad because it was our first real deal together transaction together. And I'm in the airport on the phone with him say okay, look at this is what we got to offer. This is what it's going to work and, and and he's like, Well, I think we should do this and I'm like, no, no, listen, you gotta listen to me. You gotta trust me, you know and so anyway, we got it done. He got this property was a fantastic property for him. So I was super super excited. But that's why was our first meeting and our first real interaction And, and then and then it's snowballed from there. Right. And, and a lot, you know, I certainly as a realtor helping Joe with all of this, but then also Joe being very driven himself. So the two of us together, I think we, we hit it off, and we're able to help them get some good properties.
Erwin  
So you've talked a lot of first time investors, what are some of their challenges? And how have you helped them?
Tammy  
I think one of the biggest challenges, and I think it's more for me, personally, is that I know when I know, there's a really good property, a really good deal or a really good opportunity. And I want to portray that to my client, and I want them to know that, and I'm always worried that I'm gonna come off as a salesy kind of person, or I never, I don't want to be pushy, but I want to push them. Do you know what I mean? And I don't want somebody to think I'm just doing it because I need I want to get paid, and I want them. And I hate that. I would hate that part of it. Not that I've heard that. And that that has I don't think that's happened. But I'm saying that's what goes on in the back of my mind where I want them to know. And I've heard other people say, lines of, you know, you don't buy it, I'll buy it. That's just not me. But I have to, you know, try to word it how, how it's sincere for myself to know that when something's really great, and actually, it's funny, because my clients now who certainly know me, know, my reactions. And they know, I was in a in a property recently with Mike Ferreira. That unicorn property we got. And it's funny, because I didn't even realise that he was reading me on the outside. And we were in this house. And I was loving it. I was like, Oh, my goodness, this is fantastic. And I guess I actually went a little bit quiet, which is rare, that that usually quiet. And he's like, you're quiet. What are you thinking? And I looked at him. No, I was said to him, I'm thinking to myself, if you don't buy this, how can I buy this? That's what I was thinking that was legit, right? But I was like, Yeah, money can move real quick. Where can I get? So yeah, so I think that was probably one of the challenges with new people for me. Just making sure that they know that I am sincere, I'm, you know, I want everyone to be happy. I'm not an agent. And I, you know, I have actually said this in the past, I can't just let something roll off my shoulders and just let things go. And that may be something I need a work in progress as well, because I need to toughen up that way a bit. But at the same time, I just, I care a lot. And if something's not quite right, I will overthink it. I'll think about it all night. I won't sleep you know, and I and that's just me, and that's who I am. So I don't know if that can be changed much. But but that's always
Erwin  
said to Mike though I think he got the first sick deal in this correction.
Tammy  
I know. Yeah, that was an amazing.
Erwin  
I know, we've covered it before. But just just give us the headlines. What made this a unicorn property.
Tammy  
So this one here, when we went to go look at it, Mike didn't actually even want to go see it. Because the main floor of this house, it's a bungalow is super, super nice. And he's like, this is gonna go for too much. Forget it. So I said, Well, let's go check it out anyway, and then you know, fill out the agent and go from there. So this one here, the owner had renovated the house. Now the owner is also builder contractor. So he actually did everything by code. So he turned the basement into another unit that he had a friend of his renting from him. But it had like it had fire rated drywall. The windows were so massive, like the biggest Windows probably I've ever seen in a basement. And so we were good with egress to panelling. He did everything. And except that he didn't go get the drawings done. And he didn't run it through the city so that it became a legal duplex. So that one was really great, because it was going to be a really small conversion. I ended up finding out now because we had a pretty good idea of what we were getting into, of course, but the whole conversion to turn that into a duplex cost him $10,000
Erwin  
That's it. Yeah. disclaimer here. This is not normal. It's not normal, versus not normally $10,000. This is a fleet abnormality. Yeah. So hence why this is part one of the reasons this is a unicorn property.
Tammy  
Yeah, it was. Because for drawings and half that was for drawings, and the other half is because we did a couple of upgrades. Yeah.
Erwin  
Just from context, folks, for listeners benefit, bigger properties get higher rents. So just because property is a duplex and it gets a certain rent, and someone else gets this, it's a much, much higher rent, than my next question is How big is it? Right. So just want to clarify that this was a pretty big one. Was it not?
Tammy  
Yeah, I mean, a lot of times we're looking at 1000 You know, to us big a big square footage for a bungalow would be you know, 1100 1200 that would be large. So and those will fetch more rent. Absolutely. Yeah, absolutely. The upstairs of this house. The kitchen is nicer than most kitchens. You see, that's nicer than my own kitchen. So it was beautiful upstairs, and like I said it already had this You know what's interesting? It had this basement that has the second unit. And it's a little bit on the smaller side but not too small. Like it's great. It's got its two bedrooms living room kitchen. So on. It's nice, but there's actually a whole nother separate side of the basement that was that hasn't been touched for like, Ooh, another unit.
Erwin  
No, I want to touch on a point. Pretty much everything was already renovated. And there's quite a lot to touch on is, well actually take the kitchen. For example, if someone wants to instal that kitchen, how much would that cost?
Tammy  
Oh, geez. I think it could easily be 3040. Okay. Yeah. 1000.
Erwin  
And then the basement. If we were to go get a quote today to say that basements unfinished? Yeah, obviously,
Tammy  
you do a conversion? Yeah.
Erwin  
How much would it cost to renovate the basement? I'm going to say about 150,000. Right, right. Right about 100, navy, Cavan, just between the kitchen and the basement? Now, one observation that I've seen these days is contractors have not their prices have not gone down? Right? They've gone up?
Tammy  
Yes, some are going up. And right now they're kind of sitting still a little bit, which is nice. Last little bit.
Erwin  
Yeah. And then kind of my point is like, I know a lot of a lot of folks out there who are teaching to buy a really ugly property and then renovate it. To come out of pocket 180 grand for a basement and a kitchen alone on top of the downpayment and everything. That's, that's, that's a lot of capital. Yeah. And
Tammy  
no, typically, we wouldn't put that amount into the kitchen upstairs. But that would be still the same total that we could easily put in upstairs. So if you do buy a rundown house, like you said, and we got to go through the main floor, you know, we can break it down when we're in there. And I'll say, hey, we need floors, we need paint, we need kitchen, we need bathroom, and I'll break it up, we'll make 5000 Another 5000 10,000 here and you can easily be 3040 on the main floor. For sure. And that doesn't include other items that you got to take into consideration like a roof, or a furnace doesn't need new windows, right? Driveway expansion.
Erwin  
Now there are other features of Mike's house that made her the unicorn what else biggest and
Tammy  
most exciting part was that it had a large garage, existing garage in the backyard. It's on a large lot is already got this garage, but this garage already had electricity. So has the electrical panel that has gasline that had a water line. The only thing left that it needs to do a card and speak because that's our plan was
Erwin  
sewer line. Interesting. You had a water line but no sewer.
Tammy  
It had us. Okay, so did have a sewer line previously that was added to a septic tank that can't be used. Yeah.
Erwin  
Right. So it needs a sewer connection to this to the cities, the city sewer, any idea how much that's gonna cost?
Tammy  
I don't have the breakdown of that. But the total cost for that garden suite is going to be about 70,000 which is again, a unicorn. Yeah,
Erwin  
cuz I can't stand those TV shows really give you like, ridiculously. I talked about that. Yeah, I know. Just understand 70 grand is not normal for a currency conversion. Okay, so 70 grand, and then what?
Tammy  
What it cost him because he had an existing because he had the existing structure of the garage. He's probably saved about half the costs.
Erwin  
So he's always he has spent how much then? So he's about 70 is going to be about 70. Right? 7075? Yep. And then what can you rent it for after
Tammy  
so I'm comparing the garden suite rentals to be very similar or even a tad more than the that's usually a two bedroom let's say typically are going to be a two bedroom if we can compare to a three bedroom main floor rental. So if you're getting 2000 or 2500, whatever it is, you're getting, because it's obviously going to differ city, the city for your main floor three bedroom, then you're going to get very similar, I think to your two bedroom because it's completely separate. detached
Erwin  
from the house. Do you think this will be a two bedroom and it'll be close to three bedroom rent?
Tammy  
I do. Yeah. Yeah.
Erwin  
So what's the total rent on this then? I'm sorry. What's Mike in for? What's his total? What's his total?
Tammy  
So he's 70 on that and 10 in the house? It's under 100
Erwin  
What do you think his rent is gonna be within 2300
Tammy  
I think his upper there is 22. This is Branford. So a little less than Hamilton. The basement is probably going to be about 19 I think he just rented it out actually. So I have to get those numbers. And so the garage I think it'd be similar to the to the main when you to do your 22 for the main garden suite. I think so. Yeah. I mean, obviously this is still very new to a lot of us and we haven't been seeing it out there very much, but that's certainly what I'd be alright. You might even try a little higher. It's gonna look super sweet when it's all done so 6300 and rent.
Erwin  
What do you pay for the house
Tammy  
like a triplex? I knew you were gonna ask me that and I thought I should pull that up. Well, he's talking. i He paid I think it was 875. So far
Erwin  
under a million he's got a triplex, right. That's 6300 and rent a month. I'm doing the math as well.
Tammy  
I hear this stuff. Yeah, it's only five Okay, good. No, no, I don't do math on screen.
Erwin  
That's 75,600 per year. And he's in for less than a million. How that's almost a percent rule. And it's plus utilities, right? Yes. Oh, yeah. Yep, definitely. Wow. Congratulations, Mike Ferreira. If people want more of these, can they get one? Can I get? Well,
Tammy  
I know I actually got in trouble because people were like, Why didn't you call me?
Erwin  
And that's the glow. That's why I know
Tammy  
exactly. We went out to look at properties and, and you know what, and he's always hustling as an investor as well. And so I was very, very happy for him. But yeah, all the years we've been doing this. I mean, I've been on your team for seven years now. Like a realtor for five. So I've been with this in this business with you guys. And it's the first time I've seen this, obviously.
Erwin  
And then just to disproportion understand how it works when you're working with realtor, if your regular client wants to see the property, we're not calling other people to try to sell it.
Tammy  
To me, right, yeah, no, absolutely.
Erwin  
That would be fair to my age. No, no, it's not like why didn't you call me is like more like, you know, you need to make the time to go see the drink the effort to to get deals,
Tammy  
and this was, you know, when prices were high, and markets going crazy, and, you know, we needed to know that the numbers were gonna still gonna work and everything was gonna make sense for us. So I probably say the big question right now, just for the listeners is the fact that, you know, the garden suites are very new. So there's we can't, and I know, I would never guarantee it anyway, to be honest, but we can't really guarantee where those refinance numbers are going to look like on the garden suites yet. No,
Erwin  
who cares? That's kind of unicorns.
Tammy  
That's the only that's the only part when you're running your numbers that we do have to keep that part in mind. But
Erwin  
yeah, we might have to wait a few years for the for did a good refi number, get appraisal number. The duplexes with you guys. Yeah, just see what some of the duplexes on duplexes are a new thing. We couldn't get appraisals, the appraiser people would just use like in law suites as comparable against our legal basement apartment houses. But that's actually something that's a good point to bring up with the the investor realtor relationship is when I was practising as a realtor, my clients who were active who are ready to buy, we'd have a standing meeting. Right? So like, every Thursday at two o'clock, we go see property. So that client usually gets dibs versus the client that says, Call me if you see anything good.
Tammy  
Absolutely. And that's really tough to Yeah, because I'll often, it's actually a really big thing that I want, especially when I'm talking to my new investors that I say, you know, let's book ahead of time, let's book in and pencil in a date to go out and look at houses. Because when you have that day pencilled, you're gonna go and you're gonna look at him. And let's just say there's nothing really on the market. Because we've had, we've seen those markets before, where there's not really much out there, right? Two things, one, we can still go and see the couple that are there just to check them out. Or to if you needed to cancel, we can cancel that appointment, everyone's busy, and we could fill up their time. But if you have that appointment set there, you're more likely to keep that appointment and get out there and go look at the houses. And I always say all the investors that do super well are the ones that are out just always looking for always got that appointment, they're always checking them out. And that's where the success is for sure. Because I have many clients as well, new people where they'll say, I've, you know, probably been talking to them for two years, maybe even some three years, just, you know, let me know if you're if you see this, or if you see that we are but you have to come out and you have to see it. And that's the important part of that. Right. Right. Yeah. And
Erwin  
that's what it is to work with, with investors on a regular basis is we have lots of clients who have very similar criteria. Because because we have a pretty good idea what the best investment property is.
Tammy  
You know, what's funny, is that I get that question. How do you decide if you see a property comes up? And don't you have everybody all looking for the same thing? And the answer is like, yes, but also no, because of all the investors that say that I'm working with right now. So let's just say I've got as an example, you know, 12 active buyers, but as people that are ready, let's just say as an example, a lot of them have different price points that they're approved for. A lot of them have some particulars that their own personal stuff of what they want or don't want. Some are looking for single family student rentals, duplexes, triplexes, some that want to do a conversion. Some are looking in different cities than others. So a lot of I've only ever had one time, where I had two clients that both wanted offer on the same property. And one ended up actually changing their mind. I was like, Whew, I'm kind of glad. Because I had to make sure I had that conversation with them to make sure that they both knew but all in all, like as much as we're all out, then there's so many investors, there's also a small pocket of us that are out there, right? out doing this.
Erwin  
So someone wants to be next in line. What do we have to do to me for the next unicorn?
Tammy  
Oh, again, going back to it, you have to go out you have to get out there and look, this is exactly what happened with the scheduled time with you. You have to Yeah, it's in you know, what is this? A lot of different things. One, I think it's a really good experience to see all the different types of properties, especially for a lot of our investors trying To get acquainted with the neighbourhoods, and learn in the neighbourhoods, you know, we did that as realtor, I remember when we started going out to well, and I would drive out there by myself purposely all the time just to constantly see houses. So as an investor doing that, as well and coming out and, and I found that every time I'd go out with an investor and talk about these properties, and let's say a conversion, for example, all the rules and everything, every time we were out date absorbed something new, new, new, constantly, and it was so important. So I think just honestly getting out there and always looking and I tell my clients to even if they're not ready, or they're in a window where they're waiting for financing, if they want to go see houses, I'll do it, I love it. I love looking at houses, I will go by myself. So if you want to go let's go together, right? It doesn't mean that they have to go because they have to buy right there. And then it could be a lot of really good learning process as well. And it's nice for us to meet in person, you know, so many times we have a phone call and a chat. And it's nice to get out there face to face and and look at look at everything. So I think that's probably the most important. Get out
Erwin  
there. Yeah, get out there. Because sometimes you might get out there and you see a house and the price and that might not be right. And then the house fails to sell. Yeah. And then and then that's an opportunity, right? Absolutely.
Tammy  
We just haven't had one of those. We did. Yeah, we just had one of those happen with Emily, clay and Emily. And she's always hustling. We're always looking for houses. And it's fantastic. And I remember when Emily first called me, she had so much energy. And so excited to jump into investing, she didn't have any properties before we had gotten together. And now she's and that was just Whoa, she actually did a post on Instagram that has been doing it now for one year was when her first purchase was, I was like, Wow, a year has passed already. I can't even believe it. But I do remember, she's her being super excited and going out. And we've continued that way. And so we went to go see this property in the end of May, I believe it was in May, beginning of June. And the price point was a bit higher. And I had a tenant in there that was paying low rents. So when we worked out the numbers, it really just didn't quite make sense right now. And so I've been keeping my eye on this property. And I noticed that in the listing remarks, it said that the tenant was moving out. So vacant possession was going to be available, all the updated. But they updated it. They updated the listing to say don't pretend it would be moving out. Yep. So I called her. I called her immediately, because I knew he had seen the house. And actually, I think I texted her I think I sent her a text saying hey, remember that house we saw such and such, I just found out that the tenants moving out and speak in possession her response, let's put an offer in immediately. She goes, let's work out this, this. And this was like late at night, because tomorrow morning was offer. So we were able to jump on it. And we were able to act on it. Because we had already seen this house. So it was great. And actually even still putting in a conditional offer because we put a condition to see it again. It's been a while and we want to make sure everything is still really good. And do do our due diligence there. And it's been a bit of time. And so we did have that condition in there. But the agent did tell me that she had four showings booked that weekend. So if we had that up when we did,
Erwin  
yeah, this is August for showings booked.
Tammy  
Well, they dropped the price. And that was fake possession. And it's funny because this is the kind of house that's been sitting in the market for so long. That probably everybody's seen seen this house. Even our own team when I didn't have anybody buying it. I remember talking to it. And you know, we're having people look but it were again with that tenant just didn't really make sense. But second, I saw that, yeah, we jumped on that.
Erwin  
Was it this disruptive tenant or the rent was low? Why? Why would the impediment for the house to sell
Tammy  
was a longtime tenant. They had been there for about 14 years, and paying 750 a month. I know. And then it's like what
Erwin  
750 For what they get all inclusive, three bedroom.
Tammy  
I don't know if it was utilities, or I did that. That wasn't disclosed yet. We didn't get that far. But it probably was all inclusive, actually. And it was two bedroom. It was the upper unit of a house. So this is a two story house. And it was the whole upper level. So these are two it's a duplex and it's above grade. Both units.
Erwin  
So many square feet was this house. I saw the pictures pretty nice.
Tammy  
Oh shoot. I forget. I forget what the square footage is. It's quite large. Yeah, I mean, it was probably at least 17 Plus Yep. Is huge house was big, I would say about 17 Maybe duplex. So this house here is a duplex with with the city recognised and was possibly purposely built that way actually. This owner had been the owner for the most of the time this house had been built. And she had owned it and live there since she was five years old. So her parents then gave it over to her. And she was the one that lived on the main floor. And she is now in a nursing home and she had the upper tenant there that was there for the long time. So there was actually no way to access As the unit's from inside the house, oh, separation, complete separation. Exactly. And it's on a double a very large lot. So it's 60 by 120, we did look into the options of severing. But that's not going to be our best route. So we're going to go ahead with our original plan, which is to turn in the again, existing detached garage, which is about 550 square feet and turn that into a garden suite.
Erwin  
Sorry, it's 550 square feet for garage. Yeah,
Tammy  
it's a big double car garage.
Erwin  
And what's the budget for the conversion?
Tammy  
So the garden suite there is probably going to be about while we're still waiting, we gotta get some quotes on this one. But we're, I think it's gonna be about 150 50. Yeah, I mean, I know when we're building from scratch, we're roughly estimating numbers around 250, approximately, that's nothing written in stone there. Obviously, that could be some given taken lots of things, but in involved there, but this one here just had it did have some electrical to it. And then, um, so I'm more thinking, it's going to be a little process, obviously, to get everything done, it's going to take a bit of time. So you know, we're rents are, then we'll see, as of right now, I'm gonna probably say at least 2000. Because I know within this last year, our properties are duplexes of the bungalows, three bedrooms on a main floor. And well, and we're renting for about 1900. That was like a year ago, and they go up. So let's say, you know, they're going up, getting towards the 2000. Then again, garden suites, similar as well. And then the inside of this particular house, we're going to do a big renovation, though everything, it's completely outdated. Everything's wood.
Erwin  
Wood. Can we sure what she what the house sold for?
I don't know. Can I share that? On the load?
Tammy  
Let's say we got it. Well, under asking. Yeah, the asking was five 525 hours, but they got down to so when we originally went to go see it, it was 650. gone down to 600. That's when we saw it at 600. Then it went down to 550. And then 525.
Erwin  
All right. Well, under asking, Well, under Yeah. And then what's the renovation budget for the main house,
Tammy  
it just actually needs some updating. So it's probably going to be a good, I'm gonna say it still might be about 100. Because they're going to do the two full units. So typically, you know, that could be 40 50,000. And she might have some extra plans. So it's a little a little hard to say everything's this just happened like a week ago. So we do have some ideas, but the ideas are constantly kind of changing. So we might put some extra bedrooms in the basement and so on.
Erwin  
Okay, so let's use 500 for the house. That's not what she paid 100 for the Reno plus 150 for the basement for the garden suite. Yep. And then just for the audience's benefit, Tammy knows renovation numbers better than almost anybody. She's just looking for trying to be extremely exact, versus I would just ballpark something. So we're talking about contractors too much. Yeah. Jamie's talking to contractors every other day. Constantly. Yeah, constantly, every other day at a minimum, right?
Tammy  
Yeah, because there's a couple of contractors and I would say we're definitely speaking every week.
Erwin  
And then And then what's the duplex gonna rent for?
Tammy  
So probably gonna get? You know what I'm gonna probably it depends on it's hard to say right now, because it depends on if we're going to put some extra bedrooms in the basement or not, obviously, that's going to change things. So assuming all of that I'm gonna aim for maybe about 2000 On the main unit, you're gonna have the main unit plus the basement, and then maybe 18 For the upper. And I probably match the garden suite to the main just for argument's sake right now.
Erwin  
Sorry, I have 550 800 a month in rent. Okay, okay. Hang on. I need the calculator again. Alright, so 5800 a month works at two times 12. That's almost $70,000 divided by, we're in for about 750. Wow, that's almost 9.3. The rent annual rent to price plus rental ratio was about 9.3, which is extremely high. So this is gonna cashflow really well.
Tammy  
Yeah. And you know, the other thing I'd like to add to is that, you know, every investor is a little bit different on how they run the numbers and their risk or comfort levels. And so on. This time around. I know that Emily wanted to be like, super conservative on our numbers as well. So we knew going into this that our big thing that we wanted to look for was going to be definitely that third unit. We wanted the third unit, whether it be in the house attached to the house or detached in the garage, right? That was key for us.
Erwin  
So how easy was it to find this type of deal like six months ago?
Tammy  
Yeah, no, we weren't finding a whole lot six months ago, six months ago was definitely pretty tough. I remember looking at properties to, you know, pencilled in that date with the, with a, an investor to go out, look at the properties, and there'd be maybe two. And one of those two I knew probably weren't going to be great. But getting out there and seeing houses was nice in itself. But yeah, and we're now I just went out with another another great client of ours, Coach went out with him just recently. He's ready. So he's, we bought last year, and he did a duplex. And he got all his approved permits for a garden suite on his Hamilton property. And so we weren't gonna get back out there and look again, and I was looking at the list to go through and I probably had about a dozen to choose from and then from there, I just really shrunk that list up so I think we ended up seeing about seven properties that day. And we were looking to particularly for garden suite potential properties for sure. And they weren't they weren't a winners once we get there and you kind of measuring things out of course, it's a little bit tough, but just the fact that they were though they had the listings to go look at was
Erwin  
so you know how to measure for you understand zoning and setbacks and all that.
Tammy  
Yes, and I'll be honest, I'm definitely still Yeah, as far as garden suites still learn learning like I don't have it all completely memorised. But I do have my cheat sheets and I'm ready. Definitely,
Erwin  
again, oh, hang on one second, Tammy against being modest. Please go pull. If you know 10 agents, go pull them. Ask them what their zoning requirements are for the garden suite see me know the answer. Because I don't even know the answer.
Tammy  
And then duplexes Yeah, definitely know about this, Tammy,
Erwin  
you're the change your name. Again, like you know, famous Mandy Tran, to me knows, zoning better than any other realtors he's ever met. So there you go. Talk a little bit of the buy side. the sell side is really interesting in this market as well, like we're recording this on late August 2020 20. Like, for example, like since the pandemic started, it seems tend to properties are way more difficult to sell, they wouldn't sell they'd sell at a discount. And I almost wonder if we're seeing that even more like vacant properties are selling for a significant premium over tenant properties. Just kind of wild. Any insight into that, like you have experienced in this as well. Yeah.
Tammy  
Yeah, definitely like when I would say when the market was at its peak, where we talked about that right earlier in the year and 2020 20. Honestly, I don't even know if it mattered to how much you had tenants. It's always better to not, but that a little
Erwin  
bit, you get a bit of a deal with
Tammy  
the tenants, right? So but when the market started changing, sorry, started changing, we started really realising the importance of when we didn't realise it. But we knew the importance of vacant possession. And it was massive, I would probably say that if I had somebody sell a house earlier on with tenants, that it would have had to been discounted, but people were going to take them. I think there was investors out there that are obviously being sneaky, taking them and then Cash for Keys. And I shouldn't say sneaky, but they're doing Cash for Keys, and they're doing the things they need to do to remove the tenants. But we would see that a little bit more, but then
Erwin  
let's gloss over that. Okay, homeowner, landlords, whatever you are offering money to tends to move out, and that removing, you know, for me to get paid someone offering me money, I'm not often offended. Especially when we're talking about 1000s of dollars, 10s of 1000s of dollars.
Tammy  
Right. And so those might have been some of the means of what people were looking at at the time to be able to get a property even though it had tenants at it in it. And then let's say they were paying, for example, you know, at the peak with vacant possession might have been over a million dollars for these duplexes, where if they had tenants in it, maybe they were looking at like 900 or less, where you know, what, if you're in a slower market right now, and you have it vacant, you're going to be least similar to that and or do even better? So it depends because it was a little bit of a challenge in a game like, you know, do we sell some people or do we sell it at the peak, even though as tenants but then they felt like they were taking a loss because it was selling for lower because they had the tenants in there, then you take the time to get the tenant out. But during that time now the markets changed and the market started dropping. So there was that little bit of challenge obviously, we did have a client though recently where they had to remove the tenant. It was a troubled tenant, they had to remove it, it was not gonna sell it was gonna sell no matter what market you put it in. Right. So we definitely had to go through those those challenges with that one,
Erwin  
right. So like we're seeing significant discounts. If the property is tentative. Like for example, I believe you sold the property for 10% more than the comparable because it was vacant for 10% more than the comparable that is tenanted that's insane.
Tammy  
Yeah, yep. There was another property we sold recently where the upper tenant had decided that they were going to move out they were moving into Do another one of the same landlords property, but larger. So that was all great. But it became vacant. And it was a game changer. It was hard chopping it around at the time, but the tenant and once the tenant was gone, who sold? It's crazy.
Erwin  
And again, it's not always like this folks like I've sold. I've sold it into property before but I had wonderful tenants there, they already already leave there to give notice, that's probably partly our trigger for selling it. They are wonderful to work with. Even our photographer said the same thing. Our photographer said, normally, I won't shoot tenants properties. But he said this was great. So
Tammy  
the other key thing is, if you have a tenant and they're paying pretty good to great rents, well, then that's fine. And they're good tenants, then yeah, there's no problem there. It's obviously the ones that are troubled tenants or tenants that have wrecked the place or
Erwin  
are denied access to the property for people to see for sale. Perfect. Yeah.
Tammy  
Little Red Flag. Yeah, yeah, that's awesome. I just heard a story recently. Can I just say so real fast. I just heard a story of of a property that there's a gentleman trying to sell a house, it's exclusive right now, because he refuses to try and put it on MLS. He said that the tenants that are there right now are not only refusing, but when they put a lockbox on the house, they took a torch to it. And they melted all of the numbers on the front of the lockbox and nobody can open and get in. So there's some some crazy stories out there. Okay, so that's the
Erwin  
scary part. No, because no, you're
Tammy  
right. It is good to hear that kind of side. But yeah, for the most part, knock on wood. We've been great. We really, really have. And we've been and and I think for a couple of reasons why we've got good tenants is one, we're really good at screening them. Or we're really good at helping our clients learn how to screen them. Or two, we refer them to great property managers that do tenant placements. And these are people that we trust as well. And then they do well. So all in all, for the most part, I mean, it's just a small handful that we've had to encounter. Some of these other stories have been other longtime tenants that have been in and maybe the landlord could be absentee who knows what the story is right from everybody else. But I mean, if it wasn't so great for the most part of it, then the money would certainly have to be so great to have to put up with all of that, right? So obviously, there's a big advantage,
Erwin  
right? There are some bad apples out there. But there's bad apples and everything. That's my screening is incredibly important. And we help our clients with that. Or we hand them over to property managers who will do who did the screening for them. And that generally is a good experience. It's considerably better than what I see amateurs do. And just for as an observation, with even with a bias even though I am biassed our clients, their tenants are typically better, even if they don't use any help. Their tents are generally better than what we see out there from other landlords. Yeah, we're just going to be way pickier. I think our systems might help. To me any final thoughts? I know, I've had to do for a while
Tammy  
there, that's okay. Um, I just think that if anybody is out there, and, you know, thinking about it, and wanting to get into real estate, you know, call us and make that connection. Because I find that, you know, we do, we do a lot of meetings, and we do our webinars, and we do all this kind of stuff. And a lot of people think that we're putting it out there saying, oh, let's do a one on one, call me. And it's just all 100% Just based on sales, and I get why people would think that with all the businesses out there, and that that's how it goes. But just starting with that connection, and contacting us, and having those conversations to get the ball rolling, because, you know, we got somebody like Joe Costanza, who's, you know, 24 when he started and you know, he had a real fire under his butt, he was ready to get going. But, you know, for most of us, we look back and wish that we had done that and wish we had started. And at any age myself, I was 40 You know, when I started as well, just getting out there and getting started and get talking to people and then get to the point where you're looking at properties and learning and surround yourself the right people. It's just so important and so key because, you know, I remember being 20 and seeing somebody who have a friend like a boyfriend's mom's friend who had investment properties, thinking, that's smart. That's what you need to do. And then I didn't do it. I'm like most people I didn't they didn't do it. So you know, if you're nervous, you know, call us they're rude. We'd love it. We'll talk about
Erwin  
real estate. Love it.
Tammy  
I will talk about that. And I'll talk about everything else too. But yeah, I think that I think that's just a really important thing for people to take away and just make sure that they know that, you know, it's not as scary as it needs to be and call us and just have that that initial conversation is, you know, call someone you trust and go from there.
Erwin  
Yeah, and I think hopefully people pick that up as well. We've never seen turnkey duplexes for this cheap before. They're so cheap. It almost doesn't make sense to buy something that needs renovation, because the rent is gonna cost you 150 For the basement. Yeah, why not just buy something something that's already turnkey, is partly about the turnkey properties is they paid a lot less for the renovations that we did. This just with inflation, you know, to me just makes so much more sense to buy turnkey so it's easier than ever to be a real estate investor.
In my opinion. Yeah. Awesome. All right. Thanks, Tammy. Thanks
Erwin  
so much for doing this.
Tammy  
No problem. Thanks, guys. puppies.
Erwin  
Puppies. Awful quiet.
Tammy  
Oh, yeah, the kids have all have are all occupied out there. She's a puppy so she still sleeps a lot.
Erwin  
Go enjoy your puppy.
Tammy  
All right, thanks. Good bye, guys.
Erwin  
Before you go if you're interested in learning more about an alternative means of cash flowing like hundreds of other real estate investors have already then sign up to my newsletter and you'll learn of the next free demonstration webinar I'll be delivering on the subject of stock hacking. It's much improved demonstration over the one that I gave to my cousin chubby at Thanksgiving dinner in 2019. He now averages 1% cash flow per week, and he's a musician by trade. As a real estate investor myself, I got into real estate for the cash flow. But with the rising costs to operate a rental business, it's just not the same as it was five to 10 years ago when I started there are forgive the cash flow reduces your risk. The more you have, the more lumps you can absorb. And if you have none, or limited cash flow, you're going to be paying out of your pocket like I did on a recent basement flood at my student rental in St. Catharines. Ontario. If you're interested in learning more and register for free for my newsletter at www dot truth about real estate investing.ca. Enter your name and email address on the right side. We'll include in the newsletter when we announce our next free stock hacker demonstration. Find out for yourself but so many real estate investors are doing to diversify and increase our cash flow. And if you can't tell I love teaching and sharing this stuff.

To Contact Tammy:
Email Address: tammy@infinitywealth.ca
Instagram: https://www.instagram.com/tammyditomaso/?hl=en
HELP US OUT!
Please help us reach new listeners on iTunes by leaving us a rating and review!
UPCOMING EVENTS
You are the average of the five people you spend the most time with! Build connections with empire builders and trailblazers at our iWIN events.
BEFORE YOU GO…
If you're interested in being a successful real estate investor like those who have been featured on this podcast and our hundreds of successful clients please let us know.
It is our honour to give back and educate others on how we build cash flowing real estate portfolios using all the best practices shared on this podcast, from the lessons of our hundreds of clients and of course our own experience in owning investment real estate.
If you didn't know already, we pride ourselves on being the best of the best real estate coaches, having the best property managers, contractors, handy people, cleaners, lawyers, accountants, everyone you need on your power team and we're happy to share them with our clients to ensure your success. 
New investor or seasoned veteran investor, we can help anyone by providing our award winning coaching services and this isn't all talk.
We have been awarded Realtor of the Year to Investors in 2015 by the Real Estate Investment Network, 2016 by the Canadian Real Estate Wealth Magazine and again in 2017 because no one told the judges no one is supposed to win the award twice but on merit, our peers deemed us as the best.  In 2018, we again won the same award by the Real Estate Investment Network.
Hopefully being the most decorated team of Realtors in Ontario will make you consider us for your first or next real estate investment.  Even if you don't invest in our areas, there's a good chance I know who would be ideal for you. 
I've been around for a while, some Realtors are talented at servicing investors there are many with great ethics.  The intersection of the two, talent and ethics is limited to a handful in each city or town.
Only work with the best is what my father always taught me.  If you're interested, drop us an email at iwin@infinitywealth.ca.
I hope to meet you at one of our meetups soon.
Again that's iwin@infinitywealth.ca
Sponsored by:
Infinity Wealth Investment Network – would you like to know how our investors returned 341.8% on positive cash flowing real estate over the last five years? On average, that was 68.4% per year.
Just imagine what winning in real estate could do for you.
If you would like to know how we did it, ask us how by calling 289-288-5019 or email us at iwin@infinitywealth.ca.
Don't delay, the top markets we focus in are trending upward in price, so you can pay today's price or tomorrow's price.
Till next time, just do it because I believe in you.
Erwin
Hamilton, St. Catharines and Toronto Land Development, Real Estate Investor, and soon to be builder.
W: erwinszeto.com
FB: https://www.facebook.com/erwin.szeto
IG: https://www.instagram.com/erwinszeto/
https://www.truthaboutrealestateinvesting.ca/wp-content/uploads/2022/09/Coach-Tammy-DiTomaso.jpg
630
1200
Erwin Szeto
https://www.truthaboutrealestateinvesting.ca/wp-content/uploads/2017/06/TruthRectangleLogo.png
Erwin Szeto
2022-09-12 19:27:11
2022-09-12 19:28:38
What Our Clients Are Transacting On Right Now with Coach Tammy DiTomaso