A Rags to Riches Story: How A 32 Year Old Achieved Top 1% Net Worth in Real Estate With Stefan Aarnio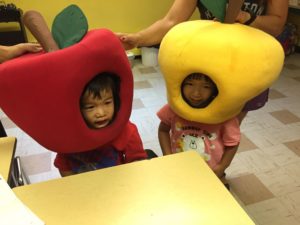 Hello Real Estate Investors!!!
My kids are the new promotional models of a French Immersion School and Summer Camp, link: 
http://lespetitespommes.ca/
owned and operated by our friend Mary Clements, aka the better half of our friend and real estate developer, Charles Wah.
All you fellow real estate entrepreneurs know how lonely it can be, so it's great to have optimistic, high-energy, like minded friends in Charles and Mary.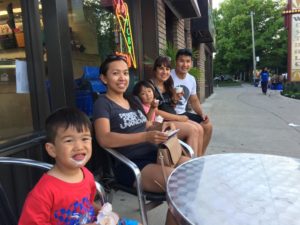 Our kids are not really their models, but we visited their lovely new home in Westdale, one of the four very walkable neighbourhoods of Hamilton. Being always on the run for work, I don't often get to spend time enjoying the main strip of Westdale. Usually I'm just getting a quick bite from the fabulous Delirious Burger (one of the best burgers bar none in the GHTA) and Burrito Bandidos.
If you do get the chance, I can't recommend it enough, especially in the summer when most students are away so there are more tables available. 😀
A Rags to Riches Story: How A 32 Year Old Achieved Top 1% Net Worth in Real Estate With Stefan Aarnio
Stefan is the real deal. It all started when he was 17 years old, watching his father beg his mother to take him back. Witnessing their marital problems due to money, Stefan vowed to never be poor again and he's done just that.
Stefan's net worth is in the top 1/10th of the top 1% of Canada and he's only 32 years old.
He has multiple businesses: real estate obviously, both commercial and residential, authored four books, coaching, e-commerce, education programs and classes.  I've had friends of mine who attended his programs and classes and recommend them, hence I'm interviewing Stefan. 🙂
We discuss how he went from broke to earning $1,000/per hour, his lessons on success from spending time around other super successful people, Stefan's trip to Haiti to build houses, and what motivates him (and it's not what I expected).
Sponsored by:
TitanInvestmentRealEstate.com – would you like to know how our investors returned 341.8% on positive cash flowing real estate over the last five years? On average, that was 68.4% per year, just imagine what winning in real estate could do for you. If you would like to know how we did it, ask us how by calling 289-288-5019 or email us at admin@mrhamilton.ca. Don't delay, the top markets we focus in are trending upward in price, so you can pay today's price or tomorrow's price.
HaltonREI.ca – This episode is brought to you by my networking group, the Halton REI. We meet in Oakville (part of the Halton Region), but mainly invest in the top investment towns west of Halton: Brantford, Hamilton, Niagara Region.
We regularly feature the top speakers from our industry. The vast majority of our attendees are seasoned investors, so you will want to spend more time around these folks, as you are the average of the five people you spend the most time with. Your net worth is your network, so choose how you spend your time wisely.
Knowledge is power. Every meeting we share the latest in market rents, prices in the top neighbourhoods, and strategies for investment. We share the best property available as our Best Buy Property of the Month. We share the best tips and tricks for you to implement immediately to your investment businesses to fast track YOU on your journey to financial freedom. It's up to you if you'd like to be on said journey.
To get on the invite list please register at https://www.truthaboutrealestateinvesting.ca/meeting/ and you will receive an invite to the next Halton REI meeting once announced.
But don't listen to me, here's what members of our community are saying about the Halton REI!!
Show Notes:
To reach out to Stefan
Till next time, Just do it because I believe in you.
Erwin
Hamilton, St. Catharines, Toronto, Land Development, soon to be builder and Real Estate Investor
https://www.truthaboutrealestateinvesting.ca/wp-content/uploads/2018/07/Screen-Shot-2018-07-10-at-3.36.44-PM.png
601
618
Erwin Szeto
https://www.truthaboutrealestateinvesting.ca/wp-content/uploads/2017/06/TruthRectangleLogo.png
Erwin Szeto
2018-07-10 21:31:46
2018-07-12 14:50:51
A Rags to Riches Story: How A 32 Year Old Achieved Top 1% Net Worth in Real Estate With Stefan Aarnio