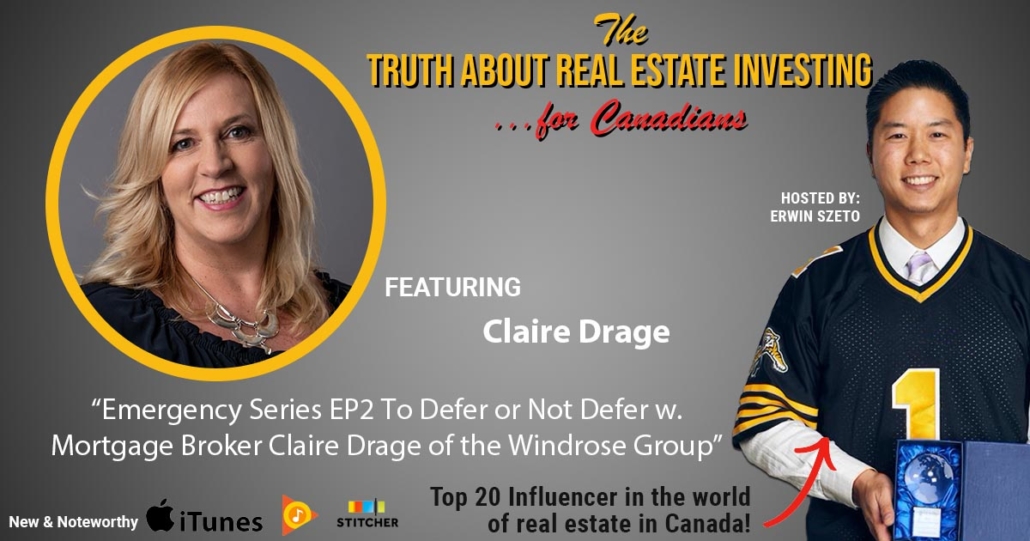 Hello Wealth Hackers!!
I hope you're all healthy and staying away from non household members!!
Physical distance and not touching anything in public is what I'm teaching my kids. 
Even before the virus I was always teaching my kids to wash their hands and that everything in the public is assumed to be dirty.
We taught them to use their sleeves or shirts when using public door handles after washing hands.
Meanwhile at home, I'm eyeing my vegetable garden space and looking forward to being able to pay more attention to it this year, and to seeing the kids play in that virus free dirt 😛
View this post on Instagram
On the real estate side, we've had two tenants reach out who were laid off  and asking to use last month's rent toward April rent.
That's two out of 30 tenants including our commercial tenant.
We've let them know that it was fine and asked them to keep in contact with us if they have further issues.  We even asked one of our tenants, a single mom with Marketing experience, for her resume as we are hiring in that area.
With mortgage and all sorts of bill deferrals available out there we're not overly concerned. Yet. 
We do have one house we were in the middle of refinancing. The appraisal process is something I've never seen before in my 15 year experience. 
In a drive by appraisal, as it's called, they take pictures of the exterior and the roof to make sure it's in good condition.
We've seen those before, but we have a checklist of photos required from us: all bedrooms, all bathrooms, the electrical panel, furnace, air conditioner, inside the garage, kitchen, living room, etc… This I've never seen before.
I'm happy lending is still happening while physical distancing is being maintained for all parties involved, including my tenants.  Fingers crossed!!
As these are extraordinary times, we at the Truth About Real Estate Investing are increasing our episode output to twice per week as we have a backlog from these emergency series webinars.
Coming up we have a stock market update with best selling author of "Get Rich With Options" Lee Lowell. 
Lee shares when he thinks the stock market will hit bottom and the strategies and stock picks to maximize returns after a 30% market correction. 
Last week was my friend Sarah Coupland, multi-family expert investor, on communicating to our tenants during these challenging times, including letters to tenants.  The letter are on our website at www.truthaboutrealestateinvesting.ca on Sarah's episode page.
Coming up, we have Certified Financial Planner Kathleen van den Berg, MBA and CLU. Kathleen owns 13 investment real estate properties as well. 
She's sharing her advice to her clients to defer mortgage payments or to not defer, how to pivot their finances during these challenging times, and how she's up $37,000 in stock hacking by taking advantage of the recent bump up in prices. 
Then we have Derek Foster, the best-selling author of ten books on stocks and options, including "Money for Nothing and Your Stocks For Free" (required reading for Stock Hacker Academy). 
Much has changed since Derek was last on the podcast.
He's sharing how he's shifting his portfolio, the favourite stocks he's adding to his portfolio at these discounted prices, the top 5 Canadian and top 5 US stocks, and where he's focusing more: Canadian vs US.
Then, for small businesses, contractors, tenants, investors, Realtors, employers, we're unpacking the latest on government support programs with the lovely Real Estate Accountant Cherry Chan, CA, CPA. 
She's been busy blogging and supporting her clients and our own rentals business, learning how to navigate the government and bank programs to support us all in this crisis.
FYI – as I try to be as transparent as possible, Cherry funded her account for stock hacking three weeks ago, so without her agreeing to it, her and I are having a she trader vs. he trader competition.  
In week 1: she totally beat me down. Cherry made $4,000 USD vs I was even.
Week 2: she just beat me, we are both close to even but she did beat me by about $200 USD.
This week: haha! I had my best week ever at just over $3,000 USD, but Cherry still beat me by a significant margin. 
We were both trading Dave and Busters, however, I went for the grand slam, Cherry hit a double and her conservatism paid off. 
Her prize is she gets to buy dinner on date night as we get takeout from one of the finest restaurants in own town. We make an effort to support one, local small business each day.
If you too would like to learn a new skill you can use at home, on your phone, while social distancing, I am pleased to announce Stock Hacker Academy version 2.0 in partnership with Lee Lowell!
Lee's a best selling author, ex Wall Street trader, been trading full time for 30 years, and quit his job in NYC for location freedom to live in Hawaii and Florida. 
Stock Hacking and teaching what we call Stock Hacking is what Lee has done to make his comfortable living. Cherry and I want to bring this to the world as well.
I do love real estate too. Our real estate portfolio is still growing, currently with 10 income properties and 30 something tenants. But I really enjoy Stock Hacking for it's simplicity: no tenants, no maintenance calls, it's fun, we already have a fun and supportive community, it's opened and changed so many lives for the better. 
For Cherry and I, our goal is to each create a six figure income each and I can't wait to apply these investment techniques to our eventual charitable foundation.
This is the ALL NEW Stock Hacker Academy version 2.0.
I've taken in all the feedback from the past courses and redesigned EVERYTHING starting with bringing you all Lee, the godfather of stock options and his top four strategies that everyone should know during this current market correction and eventual recovery. 
All to be taught via live stream in a social distancing friendly format via a weekend bootcamp, followed by eight weeks, of lecture format webinars by Lee.
All new students will receive Lee's newsletter that he's been writing for 15 years, written in everyday language that he writes himself, details of his trades in plain everyday language so anyone can do it. 
How do I know? I'm a subscriber too and it's excellent. It's a lifeline in these extraordinary times and because he's been right thus far in timing the market, it's saved me a bunch of money.
We will host monthly meetups in our new offices, the Wealth Hacker Hub, as continuous, in person learning is a must.  There's nothing like looking over the shoulder of a fellow Stock Hacker's phone or just handing them your phone for help.
Cherry did that today as I changed her base currency to report in US Dollars.  Earning US dollars at this very high exchange rate is good times!
This isn't for everyone, please ignore this all if you have no interest, but my friend Brian Zammit said he's been waiting 12 years for these next few weeks.
That's the same Brian, who on this podcast, shared how he achieved financial freedom for his wife and kids in 2011 because of the stock hacking investments he made at the bottom of the 2008 financial crisis.
There's nothing I want more than for you all to be Brian Zammits within the next two years.
This why I want to grow the Wealth Hacker community, so you may all have freedoms of work, location, finances, stress, and be able to support your local communities.
As such, we do have a promotional price of $2,997 plus HST that is good until April 22nd. 
Anyone can earn six figures in under 30 mins a day.  Even if you can't today, like I teach my kids, "you can't YET," it all starts with believing in one's self. To register, the website is www.stockhackeracademy.ca/specialoffer.
The program starts April 25th via live stream, followed by eight lecture based webinars by Lee. I've asked Lee to focus on teachings and stock picks that maximize returns for the eventual recovery. 
Funny enough the course starts when Lee predicts the market will bottom. The timing honestly couldn't be better.  
This, and so much more, we're doing to support you all, the greater wealth hacker community. And for the Health Care community, we have 200 KN95 respiratory masks we ordered direct from China, certified for use in China (but not by the American FDA) and is approved by the CDC… 
We will hang on to a couple for my family and will donate the rest to friends on the front lines.
My Realtor business is definitely slowing down with open houses and showings of occupied homes halted, but we have our health, some savings, and will do what little we can.
On that note, if you're a stock or real estate investor and need 15 mins to talk, let me know.
My team or I can get on a call with you to provide you support. It doesn't matter where in Canada or the US you are.
Email me, DM me on any social media. Never forget, we're in this together. And shout out to Forza Italia for our Italian friends for reducing the daily new cases.  We need all the positive news we can get.
🚨Emergency Series EP2🚨 To Defer or Not Defer w. Mortgage Broker Claire Drage of the Windrose Group
This episode is with Mortgage Expert Claire Drage  
Claire's been through this before.
She has been an active member of the mortgage and real estate investing industry for more than 30 years. 
Claire has experience from all sides of the industry, from managing over 140 properties in Spain, to growing her own successful mortgage brokering business in Canada. 
She has consistently been in the top 1% nationally with Mortgage Alliance, and recently has grown a team of mortgage agents, The Windrose Group. 
The Windrose Group team focuses include cost of funds, asset protection, minimizing tax burdens, aligning acquisitions and exit strategies together with ensuring access to cash.
To Listen:

To follow Claire and the Windrose Group: 
Web: https://www.mortgagealliance.com/agent/clairedrage/
Facebook: https://www.facebook.com/TheWindroseGroup/
Instagram: https://www.mortgagealliance.com/agent/clairedrage/thewindrosegroup/
LinkedIn: https://www.linkedin.com/company/the-windrose-group-a-mortgage-alliance-team/
The Windrose Group – Mortgage Alliance
35 Main Street North
Waterdown, ON L0R 2H0
(289) 800-9620
NO MORE Confusion
After all the Youtube videos, books, and forum posts, you're probably still left with questions. Starting in real estate is a tricky thing.
Frustrated beginners often ask how a legal basement suite conversion actually works. Most of the time we can only give general answers. But now, we get to dive in.
At this in-depth, free class you'll learn how to take your first steps as a real estate investor.
Nothing is held back. Everything from analyzing basement suite conversion deals, to renting out your first property at a profit, and even how to refinance and do it all again!
More secrets you'll uncover are:
Profiting in a HOT market…

Municipal bylaws to watch out for…

Mortgage terms that favour refinancing…

AND one barely used tactic for higher appraisals…
If you're frustrated, unsure of how to get started, this is for you.
 Sign up now for the Invitation List and be one of the first to get an invite to the next class.
Sponsored by:
Infinity Wealth Investment Network – would you like to know how our investors returned 341.8% on positive cash flowing real estate over the last five years? On average, that was 68.4% per year, just imagine what winning in real estate could do for you. If you would like to know how we did it, ask us how by calling 289-288-5019 or email us at meaghan@infinitywealth.ca. Don't delay, the top markets we focus in are trending upward in price, so you can pay today's price or tomorrow's price.
Till next time, just do it because I believe in you.
Erwin
Hamilton, St. Catharines and Toronto Land Development, Real Estate Investor, and soon to be builder.
W: erwinszeto.com
FB: https://www.facebook.com/erwin.szeto
IG: https://www.instagram.com/erwinszeto/

https://www.truthaboutrealestateinvesting.ca/wp-content/uploads/2020/04/Claire-Drage-1.jpg
630
1200
Erwin Szeto
https://www.truthaboutrealestateinvesting.ca/wp-content/uploads/2017/06/TruthRectangleLogo.png
Erwin Szeto
2020-04-06 07:30:00
2020-04-03 17:11:14
🚨Emergency Series EP2🚨 To Defer or Not Defer w. Mortgage Broker Claire Drage of the Windrose Group