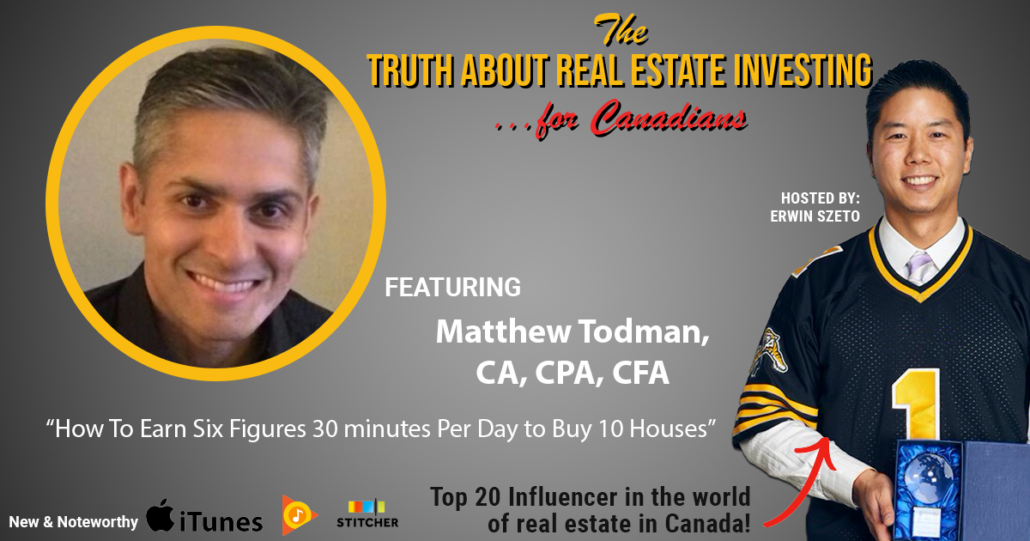 Have you met David Chung?
My friend Rebecca posted an article from the CBC on her Facebook how a 15 year old from Hamilton suddenly lost his dad to Cancer and how this past June, at the age of 17, David organized an event called Foundations of Finance for local teens. It is a free event with lunch included with a budget of $2,000 that he didn't have. Luckily sponsors picked up the tab.
One of my favourite lessons from best selling author Tim Ferris is his management of information: you take in information and you decide whether or not to do something about it. I decided to do something about this. I posted on Facebook and tagged folks from Hamilton and educators in Hamilton, to ask if anyone could connect me to David.
My friend Diana sent me David's linkedIn… Yeah, at 17 he has a linkedIn profile and we connected. That was three weeks ago and since then David has attended two iWIN events. Our free training for how to make six figures in 30 minutes per day hacking stock options, and our monthly iWIN meeting where our expert speakers covered recent economics, the building permit process, when and how to separate utilities when renovating for basement suites (legal landmines when closing a sale of a property with existing tenants), and basic stock option, win/win strategies and what to do when your stock price declines.
David and his best friend and his ride, Arul, loved the meetings. They're 17. Think back to when you were 17 and think about what options were presented to you for building wealth. If you go to my personal Facebook, search Erwin Szeto, I posed the question, "What advice would you give your 17 year old self?" Mine was quit being so self conscious, no one is looking, put down the potato chips, and do some Crossfit.
This past Friday, I picked up a new lawn mower from Home Depot to drop off at my tenant's apartment.  My wife, Cherry, want to come along too. She called it a date night. What I failed to mention was that I invited young David to come along to see two of our properties: a legal duplex and a student rental. David of course had a million questions, which is great, as they are a reminder that I need to finish recording my online training videos for our wealth hacker academy that we will make available to iWIN members.
A lot of you listeners are successful and will be successful, and I'm honoured you're listening to my show.  Here's a simple request: because you are successful, it is your duty to share how to be successful with those who want it.
With incomes stagnant, rents and housing prices going up, utility prices going up… what's not going up? It's all getting harder and it's up to the successful to give back. And there's cases like David and his family. What's your legacy? iWIN members today are acquiring cash flowing assets, in the form of houses, to leave to their families. Anyone can do it. For many of you, you're like David and simply need to be taught how.
This is why my wife Cherry and I started iWIN and the Wealth Hacker Conference, to arm more people with the tools to take care of their own finances the most efficient ways possible. How to create more value at your job so you earn more, how to grow your business, stock option hacking, and of course the best practices when it comes to the #1 asset class: investment real estate. 
Prices are going up after Labour day. Tuesday Sept 3rd, end of day to be exact. So use my promo code thetruth and share it with anyone you know who needs more financial stability in life or who's trying to go to the next level. We honestly have master class education for beginners to experts, no matter what industry you're in.
Promo code thetruth at www.wealthhacker.ca. Again prices are going up Tuesday Sept 3rd, end of day.
How To Earn Six Figures 30 minutes Per Day to Buy 10 Houses with Matthew Todman, CA, CPA, CFA
On to this week's guest, who is a legit wealth hacker, in Matthew Todman, CA, CPA, CFA, Co-Founder Theta Trading Corporation, private option trader for the last 12 years, and one of our speakers this Nov 9th at the Wealth Hacker Conference. 
He owns 10 houses and generates about $500 per day from selling stock options.
When I first learnt about stock option investing, Matthew's business partner, Omar, told me to read two books. I crushed them in two weeks and that was two years ago, then did nothing. LOL. I only recently started trading.  Then I found out Matthew and Omar taught my electrician, Adriano, to trade and he earned six figures in his first 12 months of actually trading. I say actually trading because Adriano, before starting trading, waited THREE years to start and needless to say, we both left money on the table. 
So if you think you can or can't invest in stock options, you're right. Know that Adriano the electrician himself says he has zero financial background. He just wanted to create a retirement bad enough to put in the time to learn.
Here is some standard legalese: This recording is provided to you for informational purposes only and is not investment advice to you or any other person. We are describing the investments we have made for ourselves and is reflective of our own circumstances. Your circumstances are different and any discussion here is not intended to be and must not be considered to be a recommendation for you to make the same investment(s). Consult an adviser or dealer licensed in your jurisdiction before making any investment decision.
With that out of the way, I give you wealth hacker, Matthew Todman.
To Listen:

Do you have questions on wealth hacking? The shortest path to financial success or questions on investing in: houses, basement suites, coach houses, syndicated mortgages, private equities, public equities, sandwich leases, lease to own, student rentals, AirBnb, wholesaling, off market deals, house construction.  I'll admit when I don't know and will dial a friend for an answer.  
If you have a question, we don't have any fancy means to receive questions so if you enjoy the show and want to leave a five star review on iTunes, your question will definitely make its way to me and I'll answer your question on a future episode of this podcast.
I'm also grateful for all your positive comments and fans of this show. It is my view that life would be a bit better for everyone if we all could make and save a bit more money at the end of the month and if you make a lot more then your family and community would benefit even more and nothing would make me happier.  Till next time, my name is Erwin and I am a wealth hacker bringing you the truth about real estate investing for Canadians.
Sponsored by:

TitanInvestmentRealEstate.com – would you like to know how our investors returned 341.8% on positive cash flowing real estate over the last five years? On average, that was 68.4% per year, just imagine what winning in real estate could do for you. If you would like to know how we did it, ask us how by calling 289-288-5019 or email us at admin@mrhamilton.ca. Don't delay, the top markets we focus in are trending upward in price, so you can pay today's price or tomorrow's price.
Till next time, just do it because I believe in you.
Erwin
Hamilton, St. Catharines, Toronto, Land Development, soon to be builder and Real Estate Investor
W: erwinzeto.com
FB: https://www.facebook.com/erwin.szeto
IG: https://www.instagram.com/erwinszeto/

http://www.truthaboutrealestateinvesting.ca/wp-content/uploads/2019/08/Matthew-Todman.png
630
1200
Erwin Szeto
http://www.truthaboutrealestateinvesting.ca/wp-content/uploads/2017/06/TruthRectangleLogo.png
Erwin Szeto
2019-08-30 16:15:38
2019-08-30 19:54:38
How To Earn Six Figures 30 minutes Per Day to Buy 10 Houses with Matthew Todman, CA, CPA, CFA